Carlos, Arellano, Nambatac and Espinosa Triumphant in RUGP Davao
Date posted on June 21, 2018
Share this
The Shell Advance Regional Underbone Grand Prix (RUGP) organized by The Racing Line had its Davao round on May 27, 2018. RUGP Davao was held together with the first round of the Shell Advance Super Series Nationwide Championships.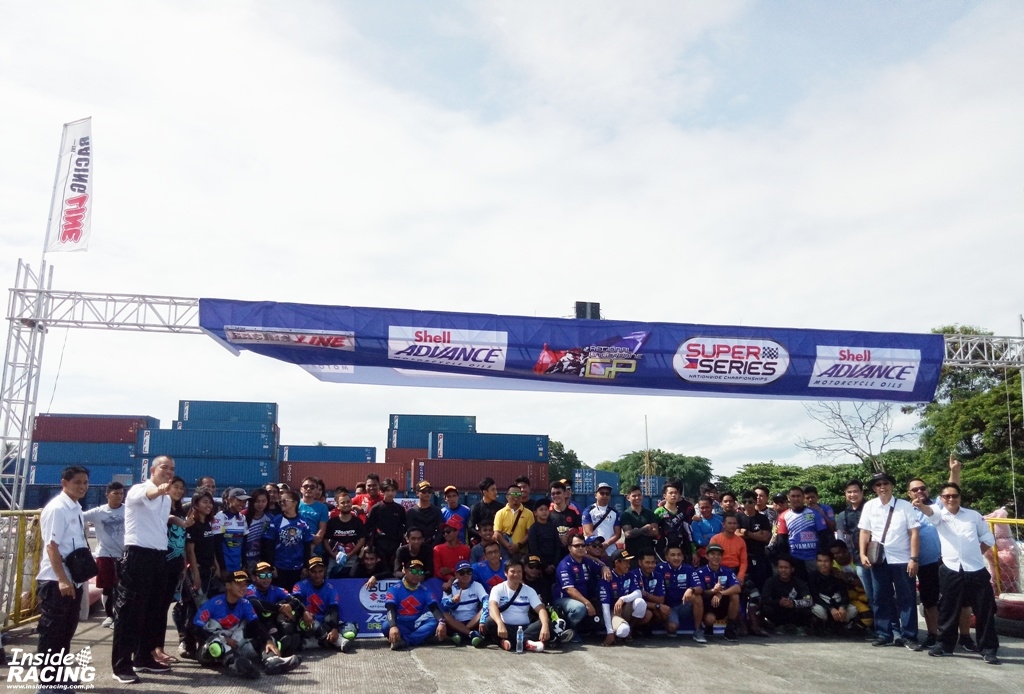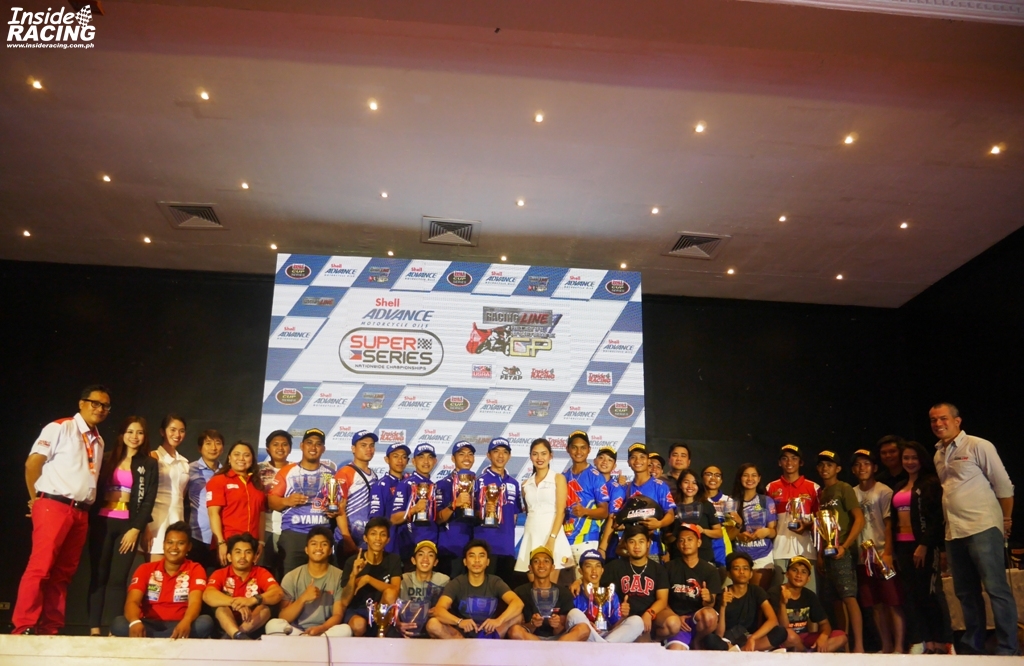 Expert racers from Visayas and Mindanao as well as from Luzon and up and coming riders participated in the race event sanctioned by the Unified Sports and Racing Association for Motorcycles, Inc. (USRA).

Bukidnon riders Dan Carlos and Ephraim Onahon battled in the Underbone 150 Intermediate/Expert class. The two highly skilled racers both had the chance to lead the race but it was Yamaha Racing's Carlos who stayed in front for good until the checkered flag was waved. Avec Kit Works-Yamaha Racing's Onahon finished second while Cebu rider Garry Cañeda Jr. of MW323-Yamaha Racing placed third.

In the Underbone 150 Beginner/Novice category, Polo Arellano emerged victorious. The FI Tech Davao rider was joined in the podium by teammate Nicole Deo Pondoc and Chad Guzman of Motofix who finished second and third, respectively.
Polo Arellano of FI Tech Davao showed that he is not only good in riding underbones but scooters as well. He also won the 4AT Scooter Beginner/Novice class of RUGP Davao. Motofix rider Chad Guzman placed second while Chester Lampano of CKS Racing finished third.
Suzuki Philippines lent Raider R150 Fi race bikes for a club race. Nikko Nambatac of CKS Racing topped the Suzuki Radier R150 FI Club Race. Finishing second was Polo Arellano. CKS Racing Team's Arthel Dingding placed third.
Lady riders were also featured in RUGP Davao. Winning the All Ladies class was Team CDO Racing's Mary Erica Espinosa. MW323 Racing's Veah Mae Lim got the second place. Third place was secured by Team Cebu Motorsports Racing's Jannesse Llois Lucero.
RUGP Davao Results: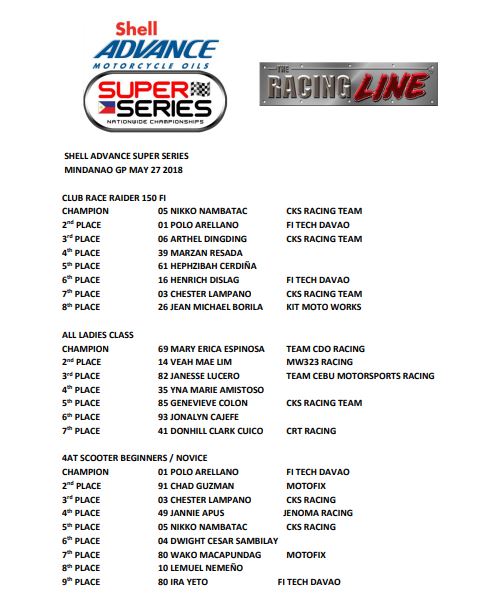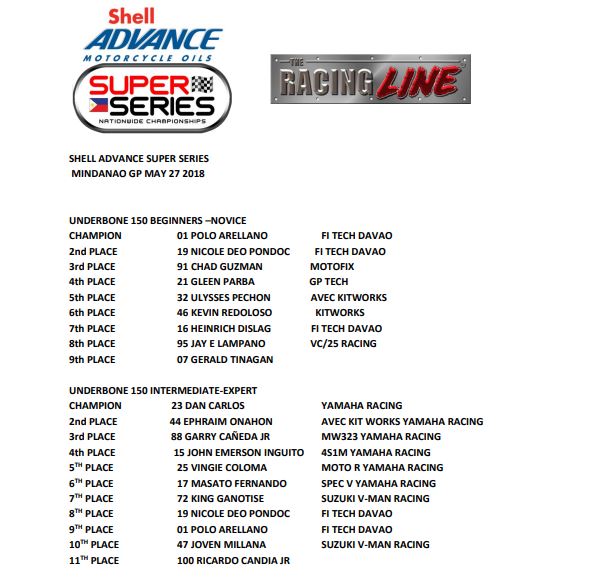 The next round of the Shell Advance RUGP is on June 24 at the Bacolod Baywalk. It will be held again together with the Shell Advance Super Series.