Challenging Weather Pushes Riders to the Limit in Yamaha Grand Prix 9 at SM City Baliwag
Date posted on August 17, 2018
Share this
The last qualifying leg for the Yamaha Grand Prix 9 held at SM City Baliwag last July 29 was unpredictable like the weather in the Philippines as the window starts to close for most riders vying for a spot in the Championship race. The qualifying time trials were done in the scorching heat of the sun that tested the conditioning of the riders. Then, as if a flip was switched, the rain bombarded the racetrack. This resulted to multiple slippage and tumbles of some of the competitors. The wet surface became an obstacle that everyone had to overcome.
The 150 UB Open Championship seemed to be well controlled by Masato Fernando who was the runaway winner in the past few legs. Powered by the Sniper 150, the story was more of the same in the beginning with Masato dominating the first heat. That all changed in the 2nd heat when he had a rare stumble that saw him finish out of the podium in a very long time. That cost him the overall win for the Luzon leg which went to Bornok Mangosong. The known motocross champion is proving himself to be a tough mark in the circuit and will be a strong contender in the Finals.
The Female cast was finally completed but the ladies got the bulk of the unfavorable weather as their entire race was hammered by the downpour unlike their male counterparts. It was an astonishing display of the relentlessness and willpower of the Filipina. Erika Ondillo led the way for the all-female team of Luzon, all of whom displayed superb abilities on their Mio Sporty.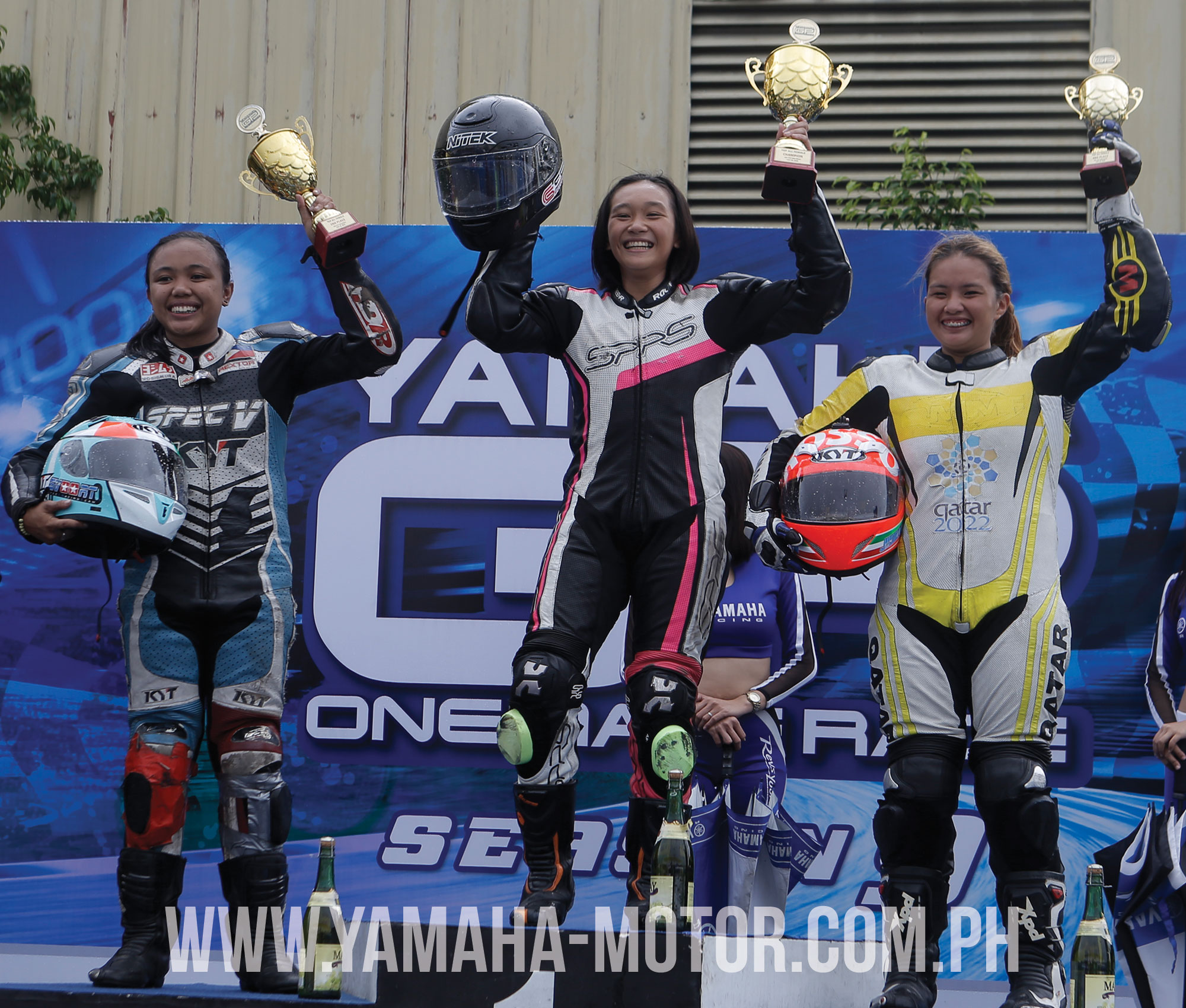 The Dealer Cup race had its share of bragging rights between its competitors and this was another opportunity for them to get an advantage over the other. Riding the record-breaking Yamaha Sight, the riders were gunning for their own spot in the record books. Ernie Daguio Jr. elevated DHCI CycleHaus Racing Team in the Expert category while Bornok Mangosong sealed a double podium finish by bagging the Intermediate category win for Rhean Marketing Racing.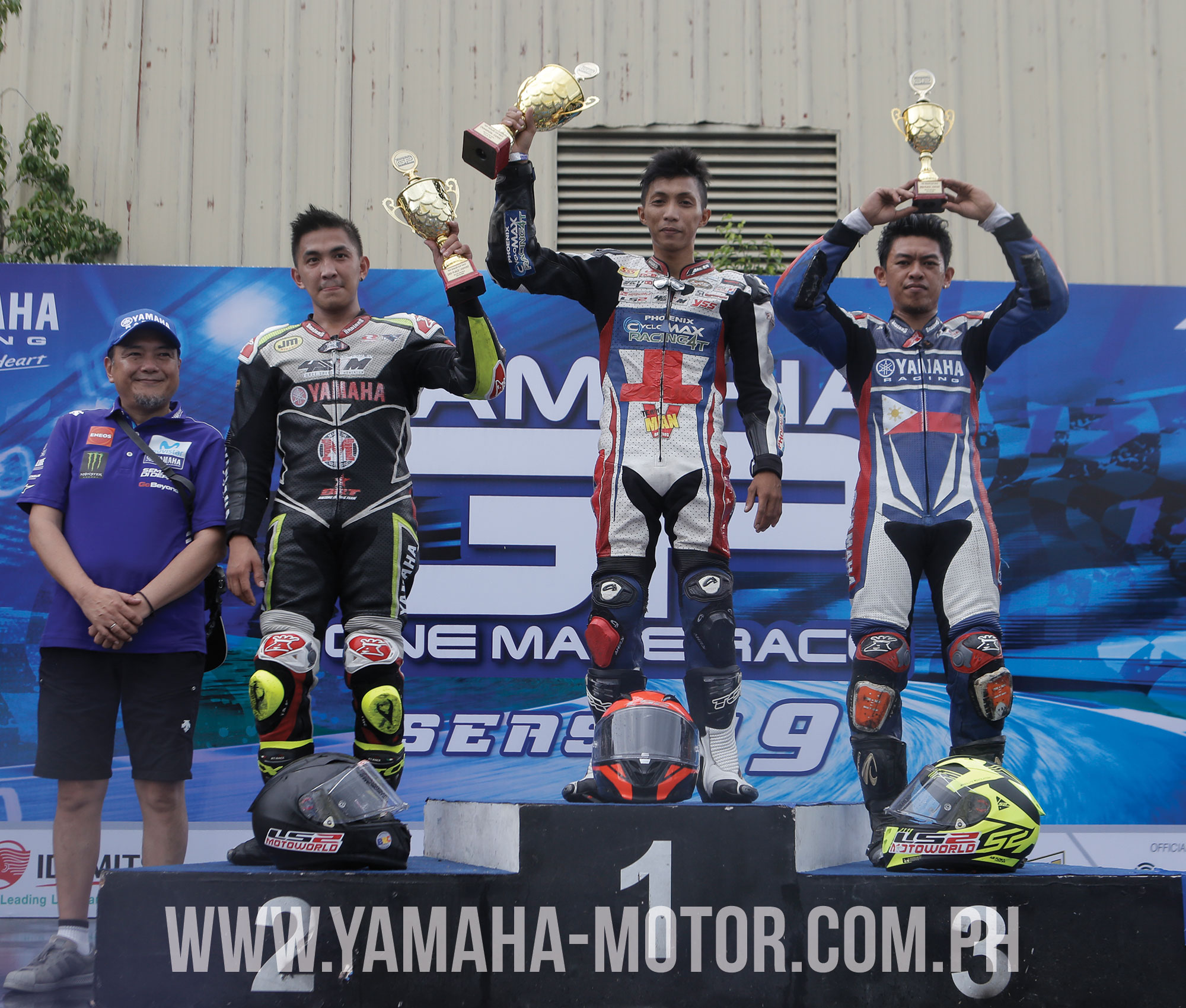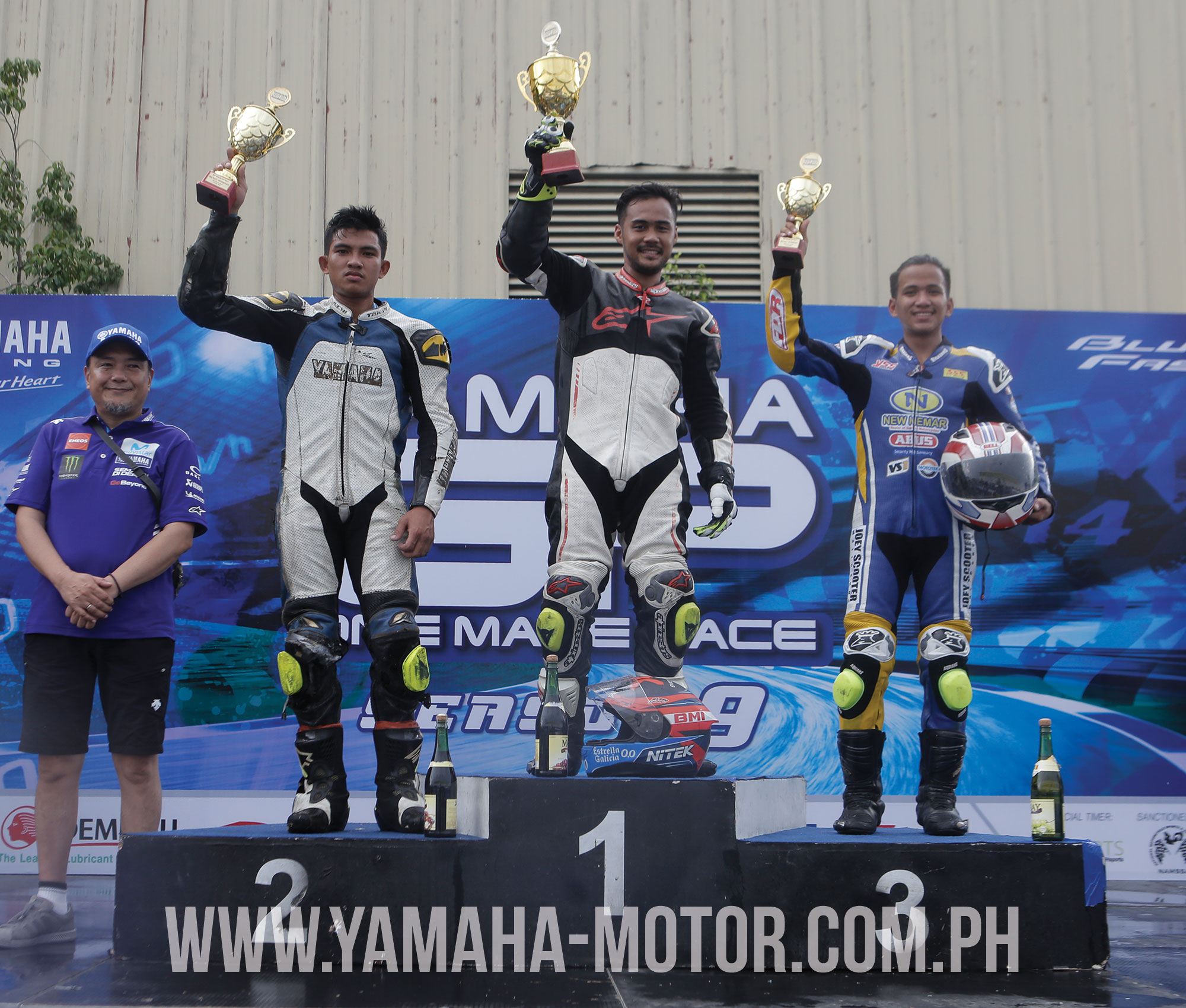 Here are the results and other awarding pictures.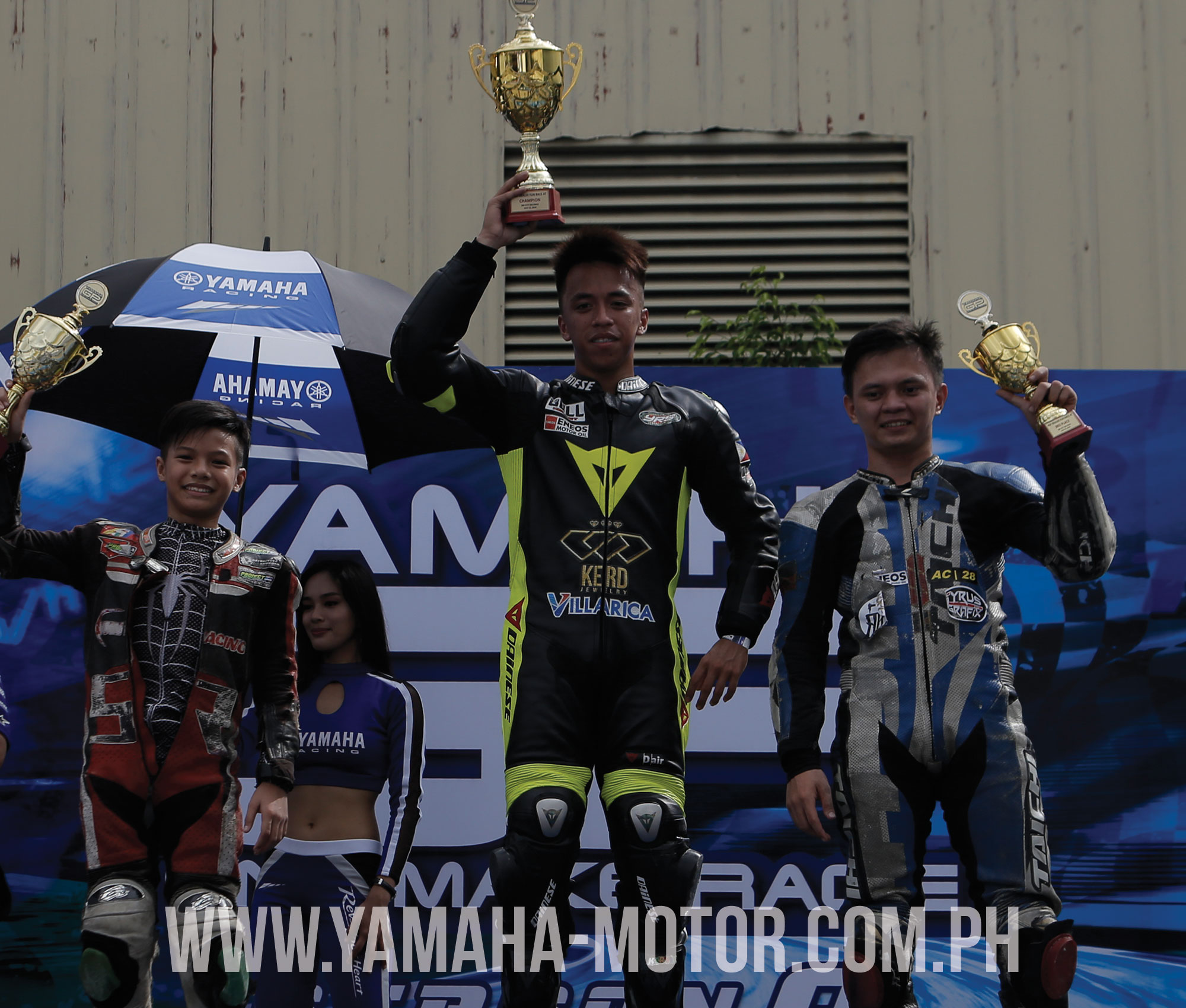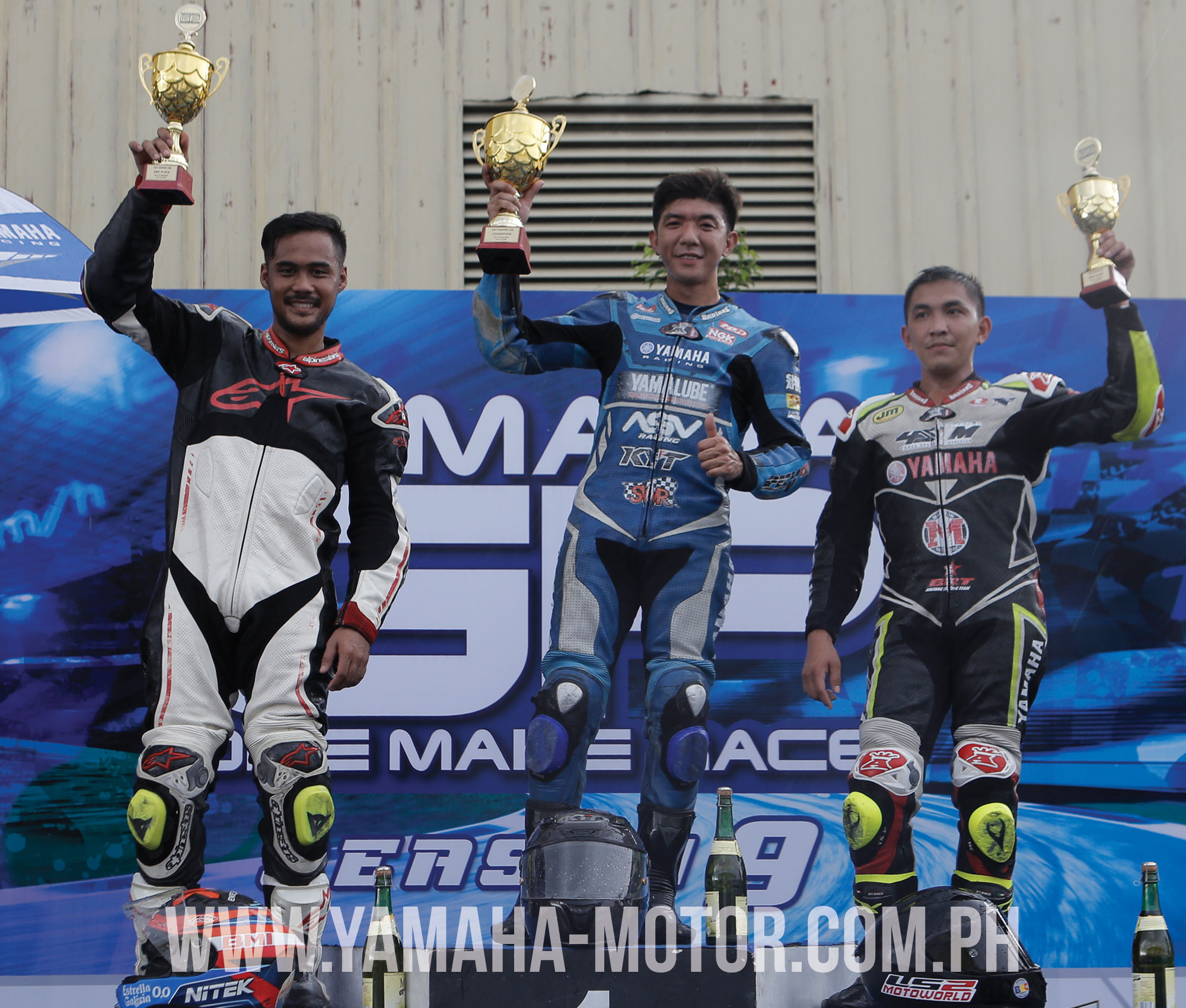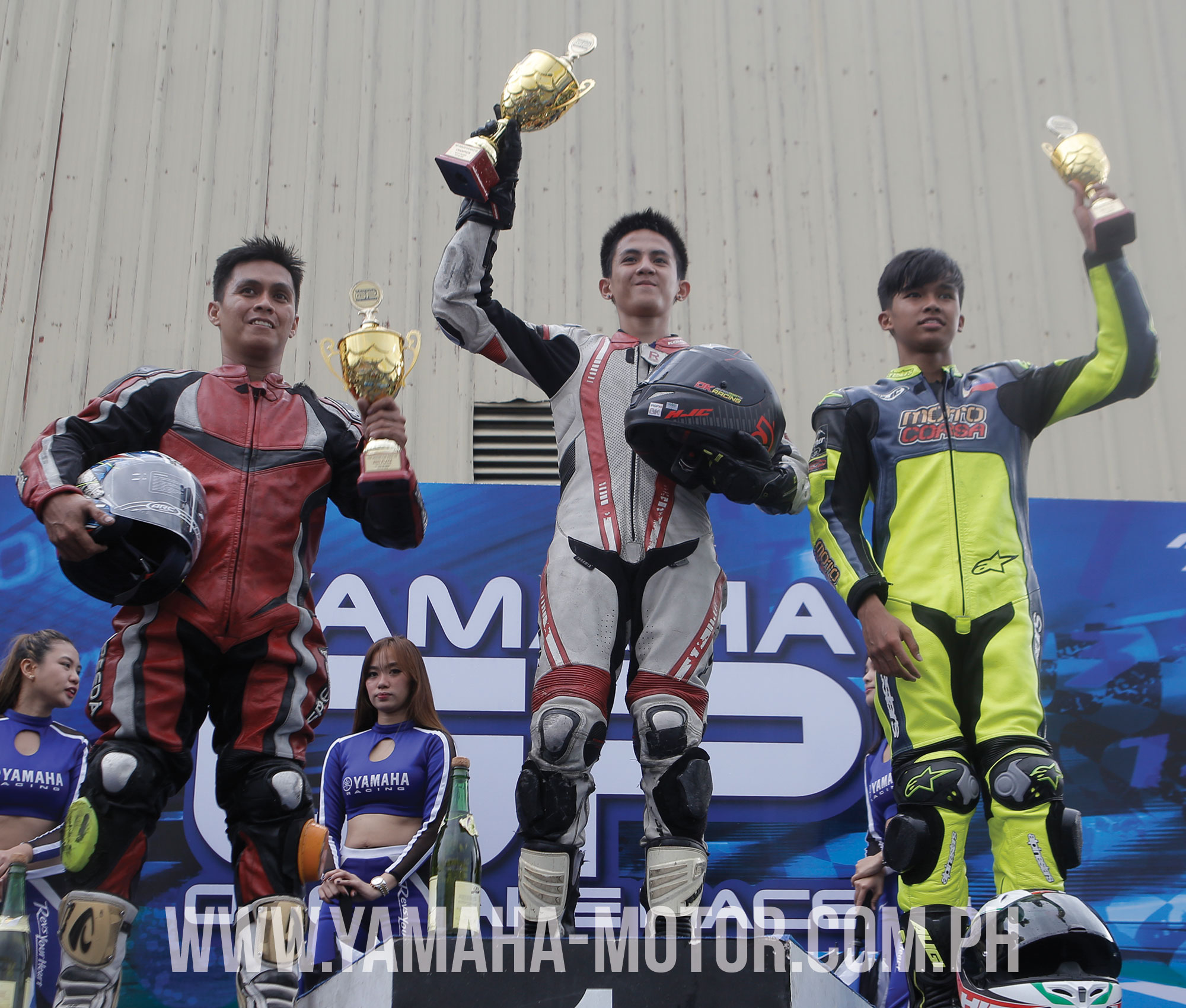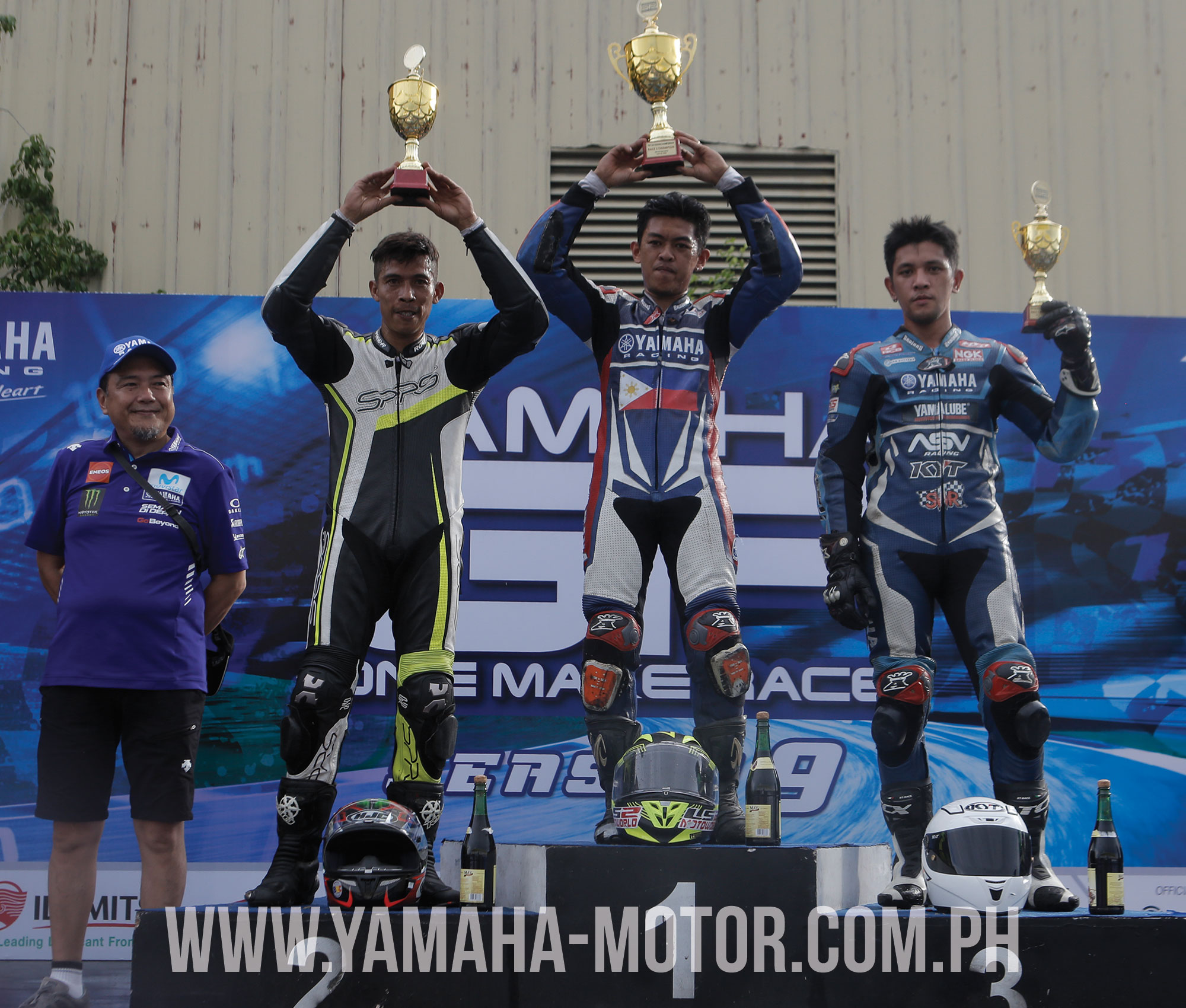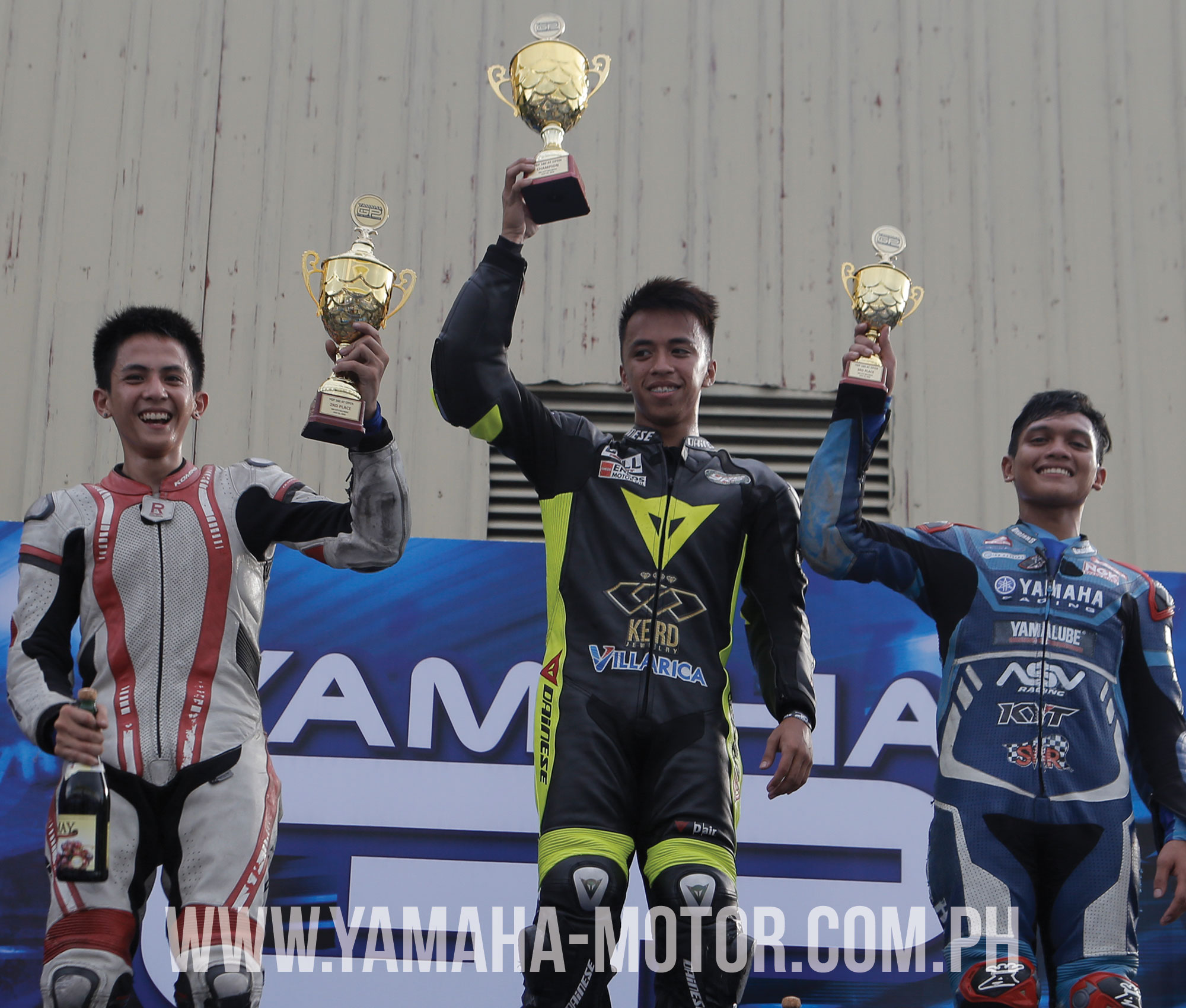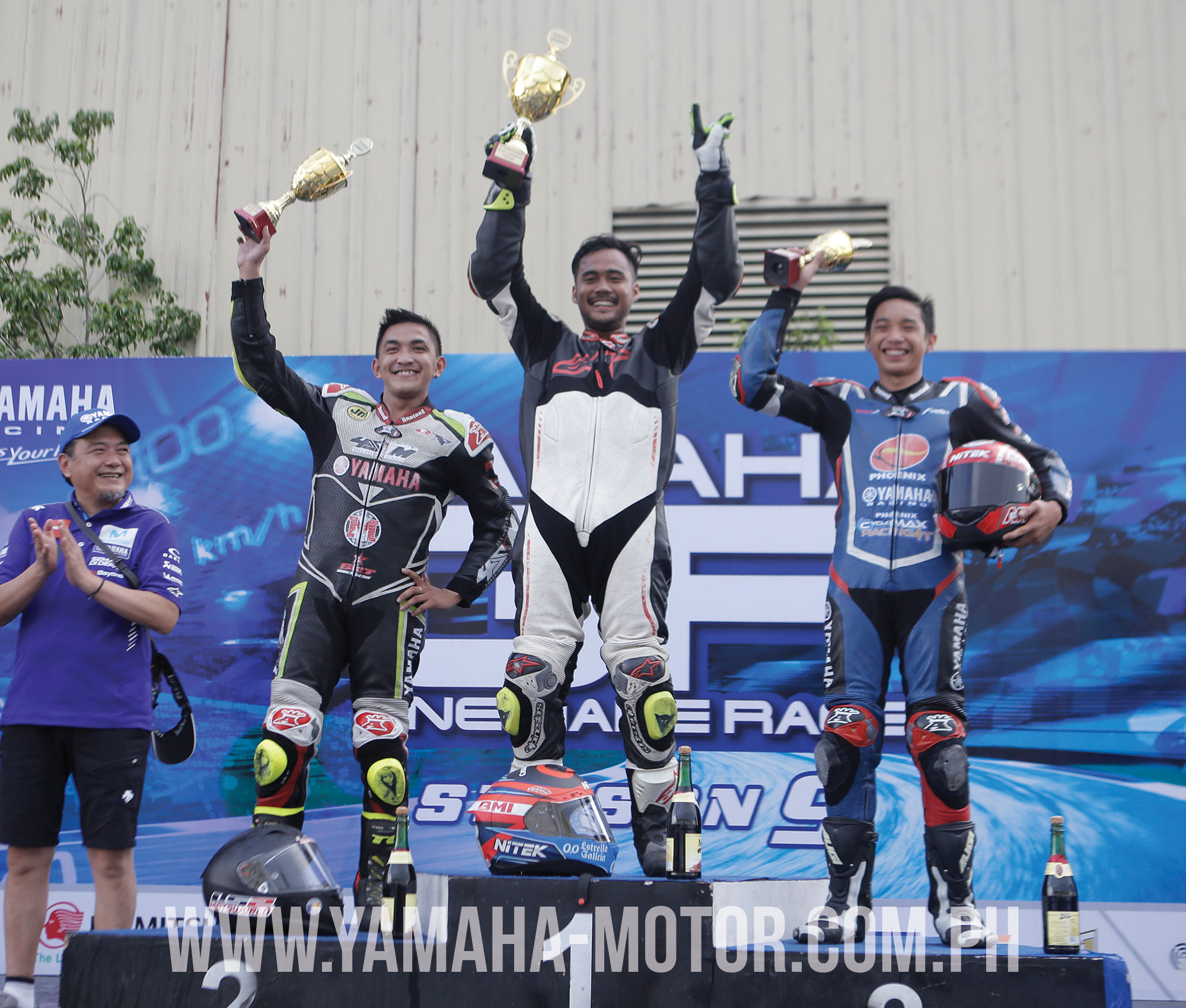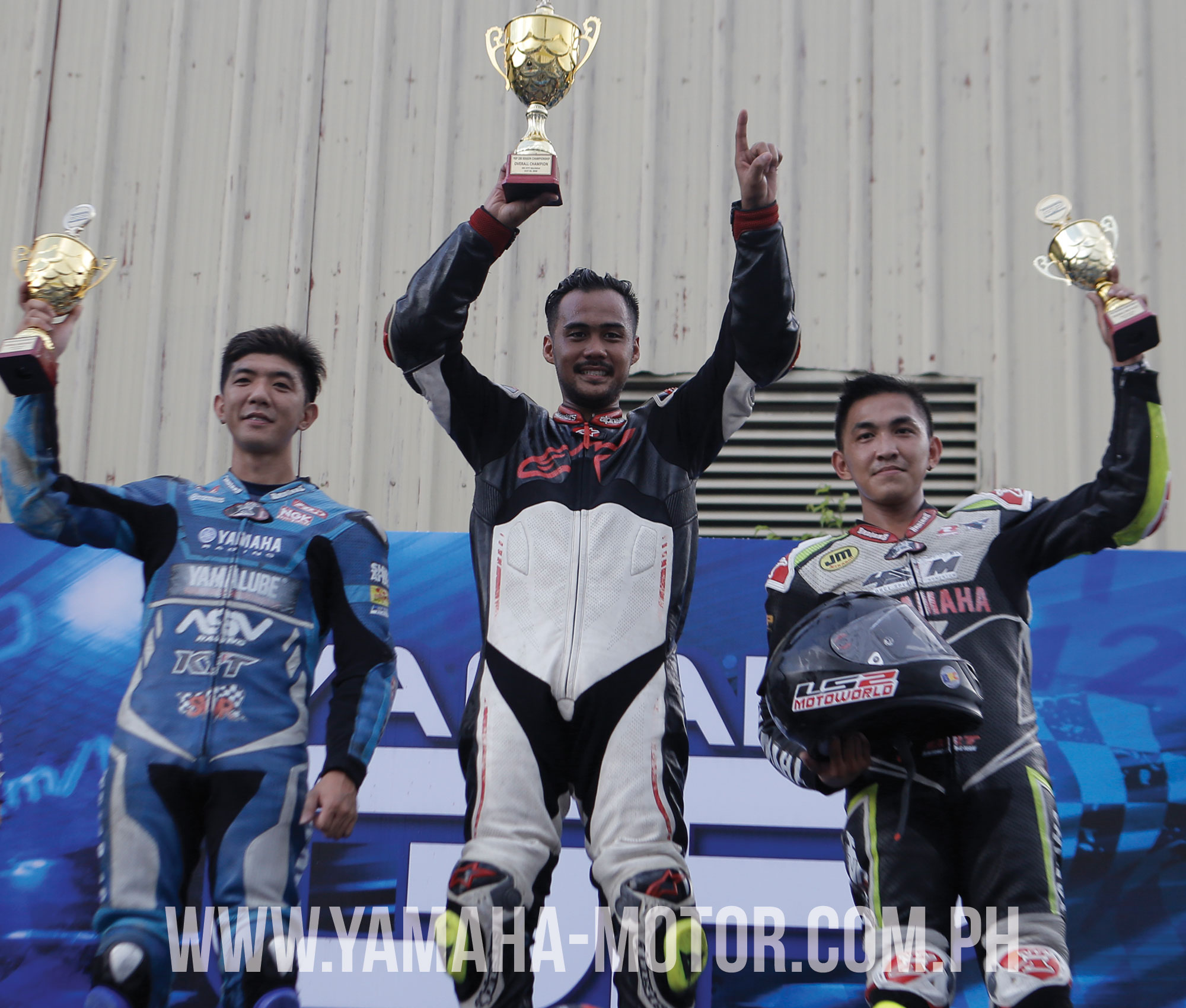 Race Results:
150 Open
1. Bornok Mangosong
2. Masato Fernando
3. John Emerson Inguito
Dealer Cup Race (Expert)
1. Ernie Daguio Jr.
2. John Emerson Inguito
3. Dan Carlos
Dealer Cup Race (Intermediate)
1. Bornok Mangosong
2. McDon Sande
3. Travis Baroja
All-Female
1. Erika Ondillo
2. Jannesse Llois Lucero
3. Jasmin Jao
Sniper 150
1. Dan Carlos
2. Roel Rubin
3. Romer Corbe
160 Open
1. Kervie Bergania
2. Christian Anderson
3. Evander Soliveres
Fun Race – AT
1. Kervie Bergania
2. Leeandro Paredes
3. Anthony Cañete
Fun Race – UB
1. Christian Anderson
2. Marc Kian Santos
3. Dale Malihan
Next stop? The Finals in Palawan Racing Circuit on September 9 for all the marbles.
Words and Photos by Yamaha Motor Philippines