IR News: Dominant Mascardo Gives Team Suzuki-VMan Super Underbone Victory
Date posted on May 25, 2018
Share this
Now back to local racing after impressing at the Suzuki Asian Challenge for years, April King Mascardo dominated the first round of the Shell Advance Super Series Nationwide Championships' Super Underbone class. The race took place at the Carmona Race track last May 13.
Mascardo who hails from Davao greatly capitalized on his pole position. John Emerson Inguito who races for Yamaha and Eane Jaye Sobretodo, another Suzuki-VMan rider, battled behind Mascardo. After some laps, the race was stopped. The red flag was waved as Suzuki-VMan rider Jaypee Obedencio crashed.
The race was restarted and Mascardo wasted no time in taking the lead once again. While Mascardo was in front and breaking away, Sobretodo and Inguito fought for position again. Inguito eventually took the second position for good as Sobretodo dropped to fourth place. Remarkably, Sobretodo who was suffering from leg pain managed to snatch the third place from Yamaha rider Dan Carlos who came all the way from Bukidnon. Carlos finished fourth with fellow Yamaha and Bukidnon rider Ephraim Onahon crossing the finish line in fifth place. Josh Tan of Suzuki-VMan placed sixth while Dustin Esguerra who raced for Yamaha ended up at seventh place.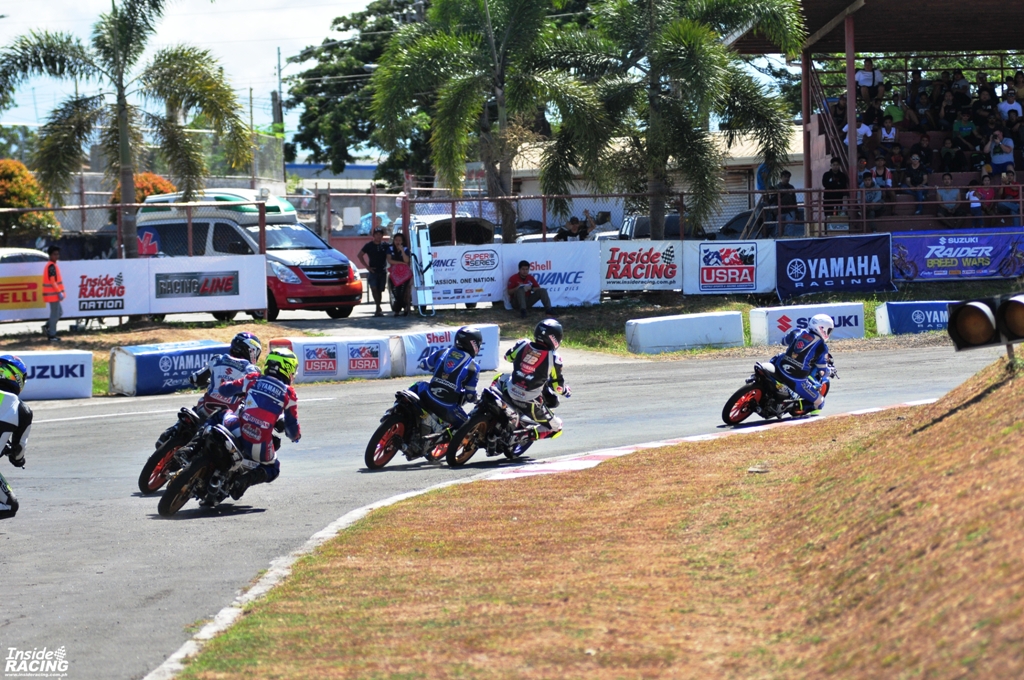 Mascardo won with a 3.463s margin of victory over Inguito. The Team Suzuki-VMan rider also submitted the 49.952s best lap time of the race.
Suzuki-Vman riders were on board Suzuki Raider R150 race bikes with Pirelli Tires while Yamaha riders rode Yamaha Sniper 150 motorcycles using FDR Tires. Race bikes are supplied by Yamaha Motor Philippines and Suzuki Philippines in the Super Underbone class which is for Intermediate and Expert riders.
The next round of the Super Series is on May 27 in Sasa, Davao which will be held together with The Racing Line's RUGP.  The Super Series is supported by Shell Advance, Suzuki Philippines, Yamaha Motor Philippines, FDR Tires and Pirelli Tires. It is sanctioned by the Unified Sports and Racing Association for Motorcycles, Inc. (USRA). The opening round of the 2018 Super Series is also supported by KOBYPH.