IR News: Yamaha Explains 2018 Racing Activities in Racers' Summit
Date posted on December 13, 2017
Share this
Yamaha Motor Philippines has great racing activities for 2018 and the manufacturer shared this with riders and team managers at the Luzon leg of their Yamaha Racers' Summit which was held last December 9 at their YZone Flagship Shop.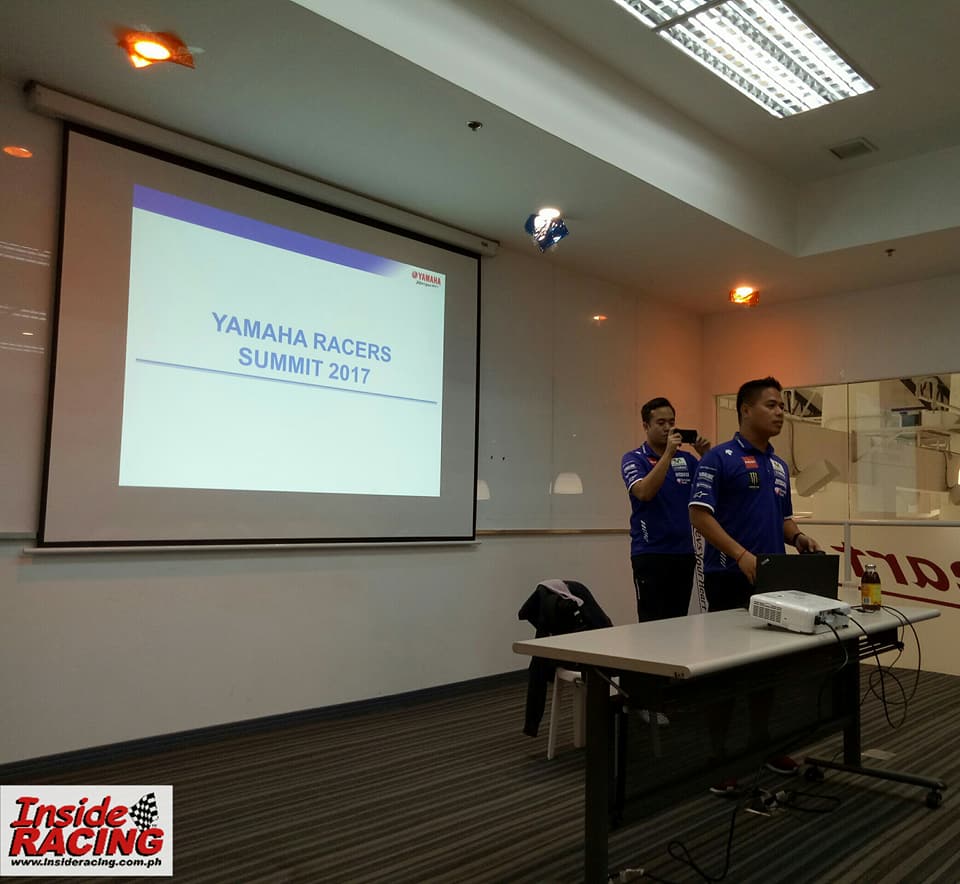 Discussed in the summit were the 2018 Yamaha GP and the Yamaha Rider Rankings.

For the 2018 Yamaha GP, Yamaha Motor Philippines will have a 150 Open Underbone Season Championship, All Female Category and Dealer Cup Race.
The 150 Open Underbone Season Championship category will have a MotoGP format race and is a premiere category in Yamaha GP. It will have 4 legs with 2 rounds per leg for a total of 8 races. Yamaha Motor Philippines will determine 3 riders from Luzon, 3 from Visayas and 3 from Mindanao through voting (heart reaction) in facebook. Voting period is from 12:01 a.m. of December 21, 2017 up to 11:59 p.m. of January 5, 2018. Aside from these 9 riders who will compete in the category, there will be 3 wildcard riders who will be chosen by Yamaha Motor Philippines. The manufacturer will also shoulder expenses (travel, accommodation, mechanic assistance, external parts and logistics) of the chosen riders. The racers on the other hand must have F.I. Yamaha race bikes, mechanics, complete racing gears and spare parts. There will be cash prizes for the winners in each leg as well as for overall champion and placers. There is also an incentive for the rider who gets the fastest time in each round. The top three riders in the end will also be sent to international races.
The All Female category is open to all lady riders regardless of age and riders' classification. Yamaha Motor Philippines will provide the AT racing units and AT Superstock rules will be applied. The top 3 winners per leg will advance to the Yamaha GP 2018 finals in Palawan while the top three female riders after the finals will compete in the FIM Asia Cup of Road Racing.

It is the first time that Yamaha Motor Philippines is having a Dealer Cup category. There will be a maximum of 8 dealers which will have 2 riders each, 1 expert and 1 intermediate racer. Yamaha will provide Sight 115 race bikes. Aspiring racers will have to submit their profile and achievements to Yamaha Motor Philippines who in turn will set a meeting with dealers who want to be part of the program. Dealers will then select their riders. Cash prizes will be given to the winners per leg. The dealers will have booths in each race. The overall winners will also be featured in InsideRACING Magazine.

The Yamaha Rider Ranking is a program wherein Yamaha Motor Philippines will support outstanding racers based on their performances this 2018. Top 6 riders (minimum of 4 experts and maximum of 2 novice/intermediate riders) will be chosen based on both AT and UB categories at the end of the 2018 racing season. These riders will be part of the official Yamaha Motor Philippines factory team. Support for the factory team will start in 2019. All riders who participate in USRA and NAMSSA races (Yamaha GP, Super Series, Repsol Road Race, Philippine Scooter Racing and Philippine Underbone King) are qualified and will be monitored by Yamaha Motor Philippines. Riders' points will be determined in the following categories: for experts (AT 160 and 180 and UB 130 and 150) while for novice and intermediate riders (Open 130 and 160 AT and Open 115 and 130 UB). Riders must participate in at least 14 races to be qualified and if he/she is able to do so, his/her total points per category will be added and divided into the number of times he/she joined a specific category. Visayas and Mindanao racers will be given double points if they participate in Luzon races. The riders who will be selected as factory racing team riders will represent the country in international races and will receive other benefits from Yamaha.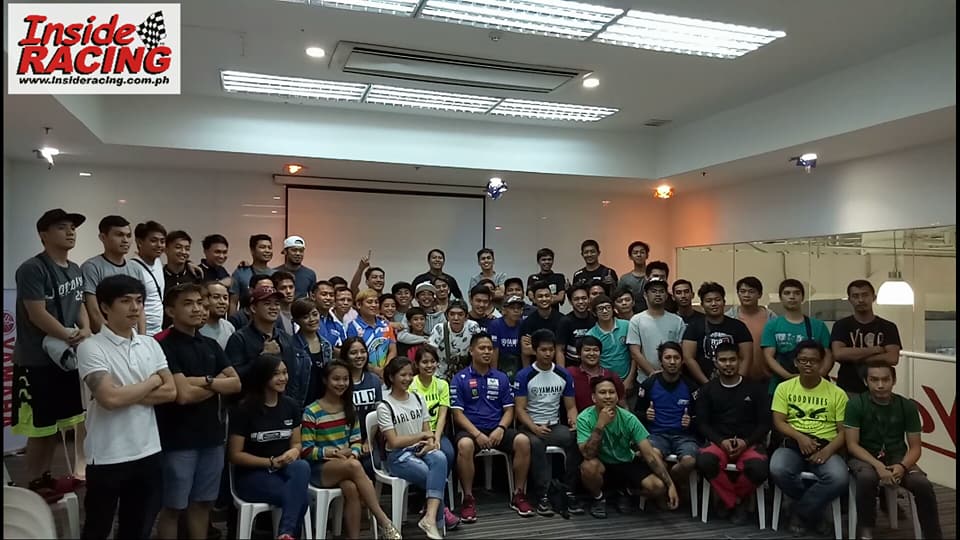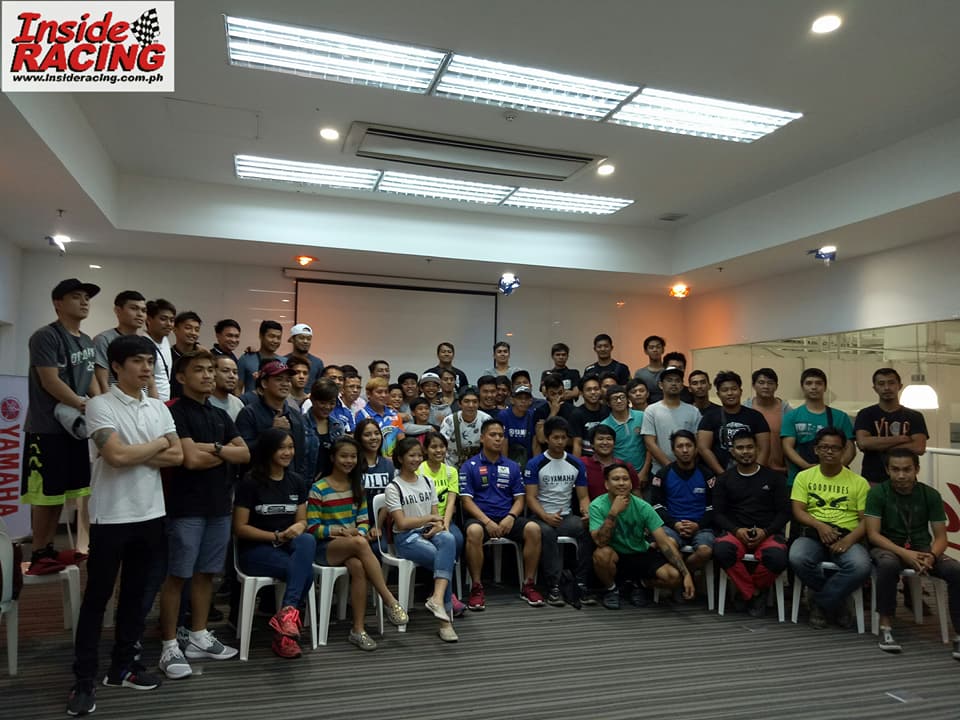 The Yamaha Racers' Summit is also having legs in Davao on December 13 and in Cebu on December 19. Yamaha Motor Philippines is known for successful racing programs and teams for so many years now.