Phoenix Petroleum, RCBC Bankard Team Up for Lifestyle Credit Card Offering 5% Fuel Rebate
Date posted on April 28, 2018
Share this
Motorists are in for a pulse-racing treat as leading independent and fastest-growing oil company, Phoenix Petroleum, continues to take your journey farther and further with the launch of its latest offering. Through a partnership with RCBC Bankard, the award-winning credit card servicing entity of RCBC, Phoenix unveiled its new credit card at a launching event on April 26, 2018 at The Eye, Green Sun Hotel in Makati City.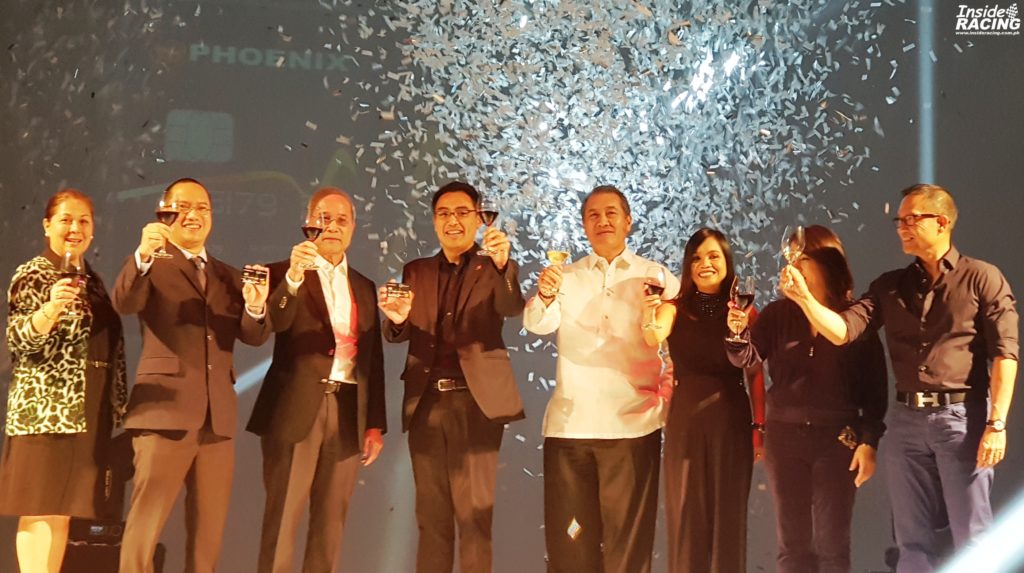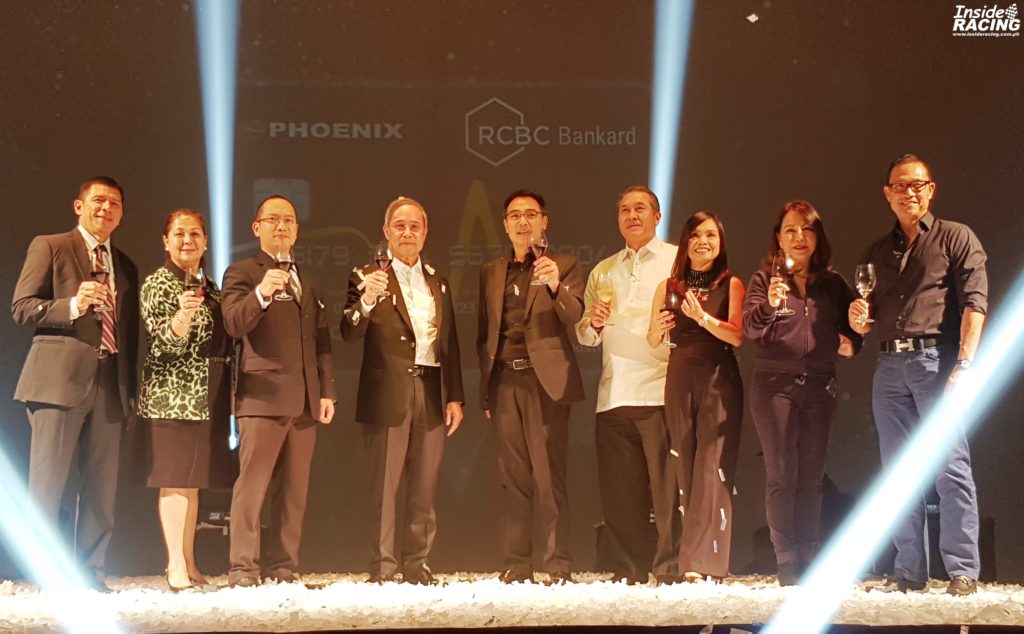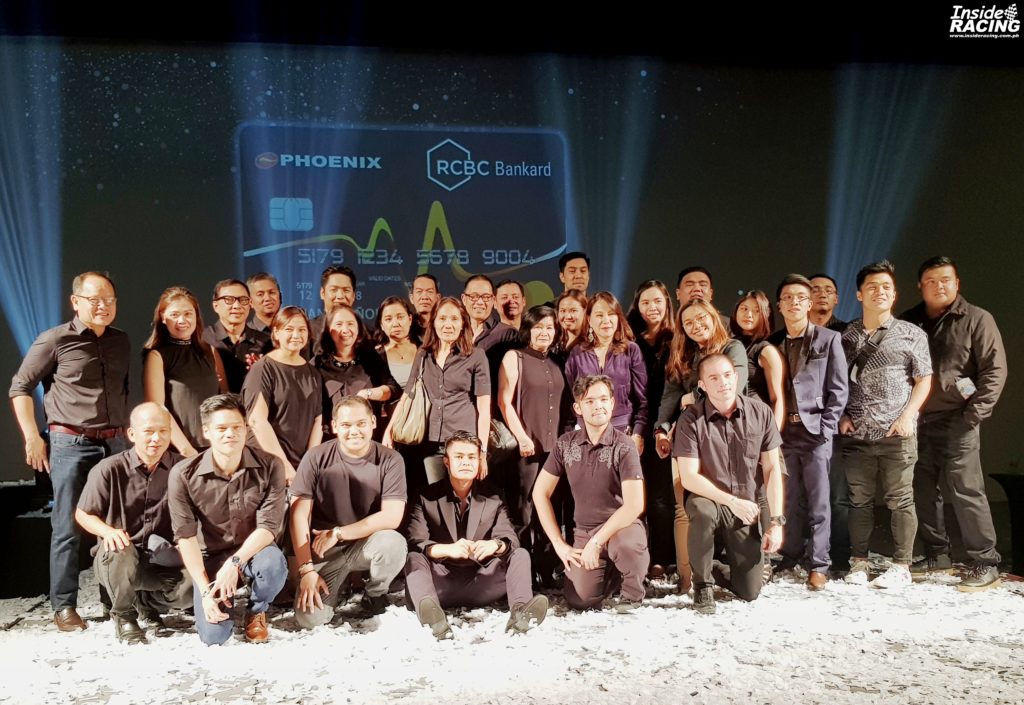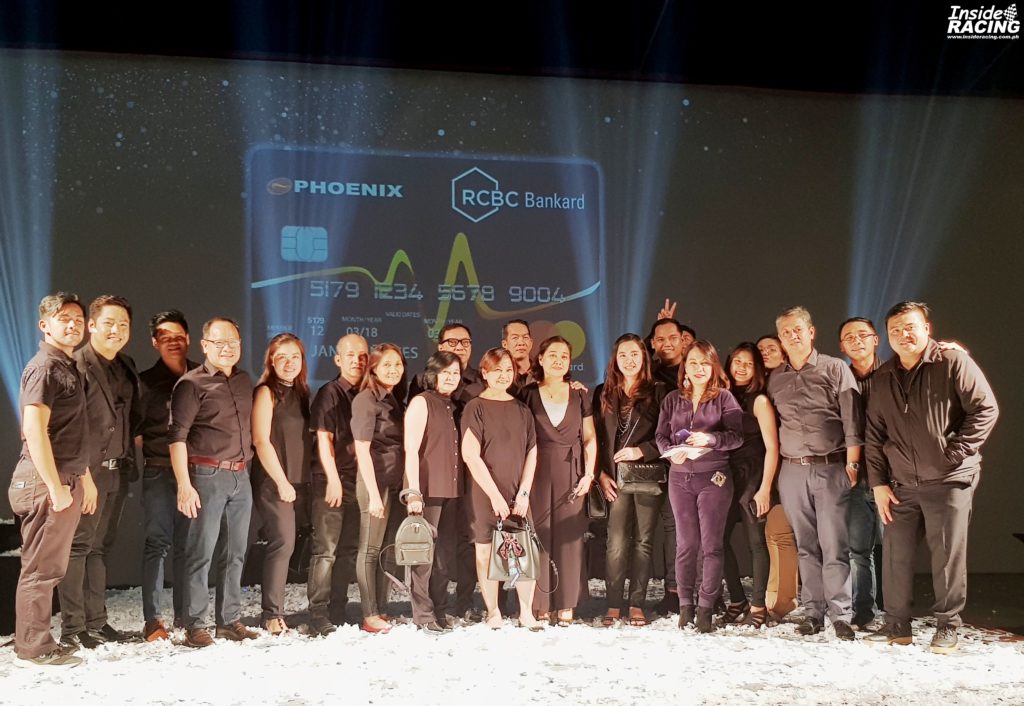 The Phoenix RCBC Bankard Mastercard, which bears the Phoenix PULSE Technology's wave trademark in its design, is a lifestyle credit card packed with exclusive benefits for motorists, and lifestyle access and points for fulfilling rewards.
Made for the needs and lifestyle of this generation's motorists, the card offers pulse-racing lifestyle perks and privileges, starting with a free P500 Phoenix Fuel welcome gift. Cardholders will enjoy five percent fuel rebate on Phoenix fuel purchases, free towing and roadside assistance, accident insurance, a five percent discount on Phoenix gasoline and diesel engine oils, and conversion of rewards points to free lights, gift vouchers, or cash rebates.
"As Phoenix aspires to be an indispensable partner in the journey of everyone whose life we touch, we are proud and excited to introduce the Phoenix RCBC Bankard Mastercard, which has a full suite of exclusive and personalized privileges to fit the needs and lifestyle of young and hip Filipino motorists. The Phoenix RCBC Bankard Mastercard is a continuation of our initiatives aimed at bringing our fuel products and services to a higher level and at providing a competitive and credible alternative from that of the majors," Phoenix Petroleum Chief Operating Officer Henry Albert Fadullon said during the launch.
"It is in keeping with our commitment to provide a relevant product coupled with outstanding service that we have entered into a partnership with Phoenix Petroleum with whom we shared the same vision and passion for excellence and level of commitment," said RCBC Bankard President & CEO Simon Javier Calasanz during the launch. "Our new co-brand card – the Phoenix RCBC Bankard Mastercard – will provide exciting, pulse-racing benefits for our existing as well as future customers. It will be the card that complements our lifestyle cards as motoring is an indispensable category for our busy, mobile generation. Similarly, it's packaged with all the award-winning features of RCBC Bankard, including its budget management tools, making the Phoenix RCBC Bankard Mastercard a financial enabler that espouses responsible spending."
Complementing these benefits are other privileges such as real-time SMS alert service that lets cardholders have security and control over their spending, conversion of straight purchases made anywhere to installment, access to cash anywhere in the world, free travel insurance and purchase protection, and a worry-free and rewarding bills payment facility.
Starting April 27, 2018, cardholder motorists can start enjoying their pulse-racing lifestyle rewards when they use their Phoenix RCBC Bankard Mastercard. Card applications can be made at participating Phoenix Petroleum stations, any RCBC branch, or online through the RCBC Bankard website at www.RCBCBankard.com. More details and information regarding the features of the Phoenix RCBC Bankard Mastercard are also available at the site.
About Phoenix Petroleum:
Phoenix Petroleum is the country's leading independent oil company and is engaged in the trading and marketing of refined oil products, including liquefied petroleum gas through Phoenix SUPER LPG, lubricants, operating depots and storage facilities, hauling and into-plane services, and trading and supply. Earlier this year, it launched Phoenix PULSE Technology – a fuel additive with advanced cleaning and protection properties for enhanced power and acceleration – and expanded its business portfolio to include convenience store retailing through the acquisition of Philippine FamilyMart, and to manufacturing and marketing of bitumen and bitumen-related products through the joint partnership, Phoenix Asphalt Philippines, Inc.
About RCBC Bankard:
RCBC Bankard Services Corporation (RBSC) is the Card Servicing entity of Rizal Commercial Banking Corporation (RCBC), one of the Philippines' largest private universal banks. RCBC and RCBC Bankard Services Corporation are members of the Yuchengco Group of Companies (YGC). RCBC Bankard provides unique and world-class cashless transactions, versatile add-on services, and an innovative rewards program to its various cardholders.
Words by Phoenix Petroleum Philippines