Phoenix Premium 98 IRGPX
Date posted on September 15, 2016
Share this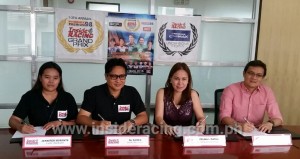 Phoenix Petroleum Philippines Inc. and InsideRACING Grand Prix will partner for the upcoming historical 10th Annual InsideRACING Grand Prix or IRGPX this November 18-20 at Carmona. Phoenix Premium 98 will be the  IRGPX Title Sponsor  and Official Fuel Supplier while Phoenix Cyclomax Racing 4T will continue to be the Race Class Sponsor of the Underbone Trophy.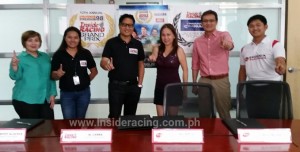 A ceremonial contract signing was held at their office in Taguig City with Ms. Celina Matias –  AVP for brand and Marketing , Mr. Jay Mujar – Manager for Sales and Distribution Manager, Ms. Astrid Vislenio and Mr. RJ Amores together with IRGPs Mr. Al Camba and Ms. Jennifer Morente.

The Phoenix Premium 98 IRGPX is celebrating its 10th year milestone this 2016 with the theme " A decade of Drama, Action, and Glory on Two Wheels". It is a once a year racing festival for motorcycles and scooters attended  by top Filipino teams and riders as well as international riders and sponsors. Sanctioned by USRA, it draws riders from top championships as well as visiting riders from Indonesia, Thailand, Malaysia and Taiwan.


The Phoenix Premium 98 IRGPX is expected to be the biggest IRGP ever and will feature special Legends Races featuring past IRGP Champions for the last 9 years. It will be held at the oldest racing facility in the country today the Carmona Race Track.