Poetry in Iron: The Vintage Scrambler
Date posted on November 4, 2019
Share this
We have something special for our bike restoration and vintage bike enthusiasts out there. We have been following this bike since it landed here in Cebu all the way from the stock yards of Singapore.
The bike is a build project of Trinity Custom Werx headed by Edwin Jinco. It was one of the most challenging builds for the team since the bike has not been used for 3 decades and it was literally in pieces when they found it in a friend's stock yard in Singapore.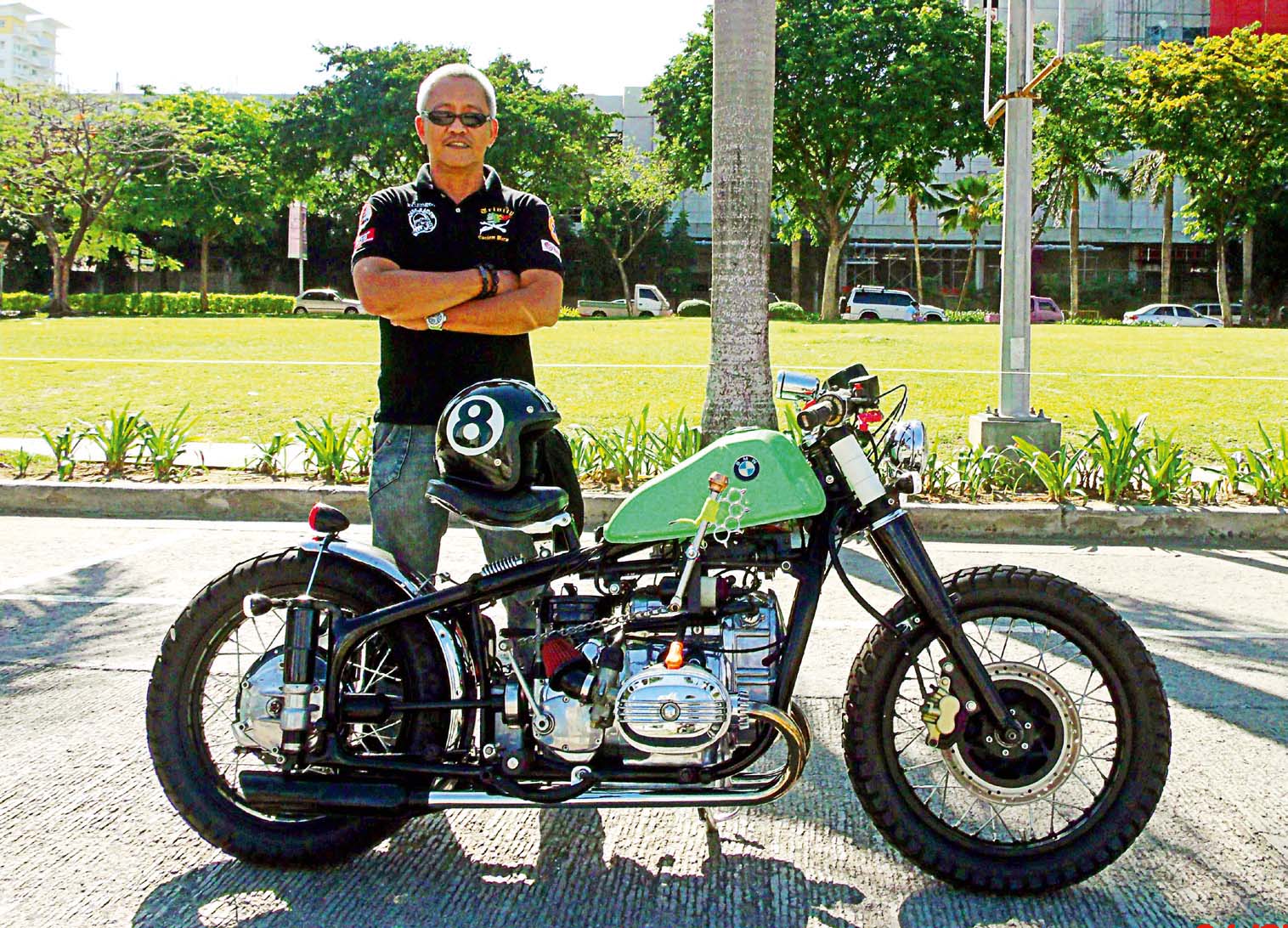 "Doing a vintage restoration could really punch a hole in your pocket and you will be spending more time on the internet searching on eBay just to get all the "PERIOD CORRECT" parts and accessories till it becomes a nightmare, that is with due respect to the purist and vintage collectors out there. For this project, we took a different road with only two things in mind. First is we will only use parts and accessories from our pile of leftovers from other bike projects and second is to make it functional with a Scrambler profile. I do believe that Filipinos are very resourceful and creative and that we can do great things for less and that's one of the core missions of our team during this build. I had this build in my mind ever since i saw the pile of junk on a crate and without necessarily spending a fortune to breath new life to this old timer was such an overstatement but I guess I was able to prove it right. Truly there is GOLD in garbage… to God be the glory!" Sir Edwin reiterated during our interview.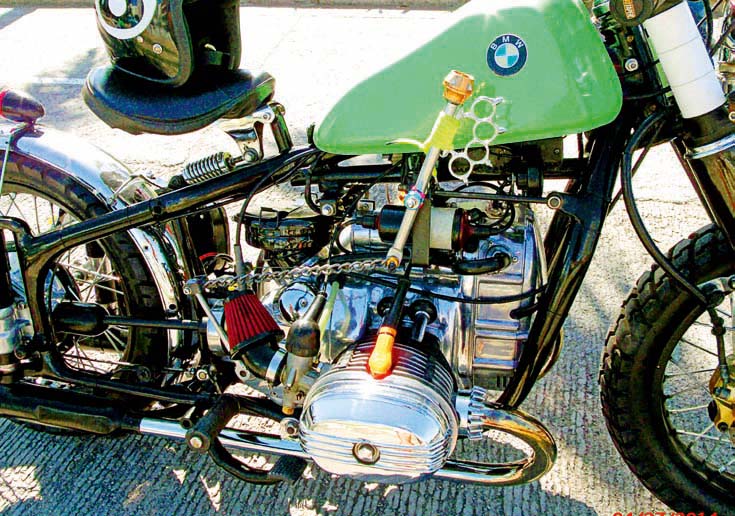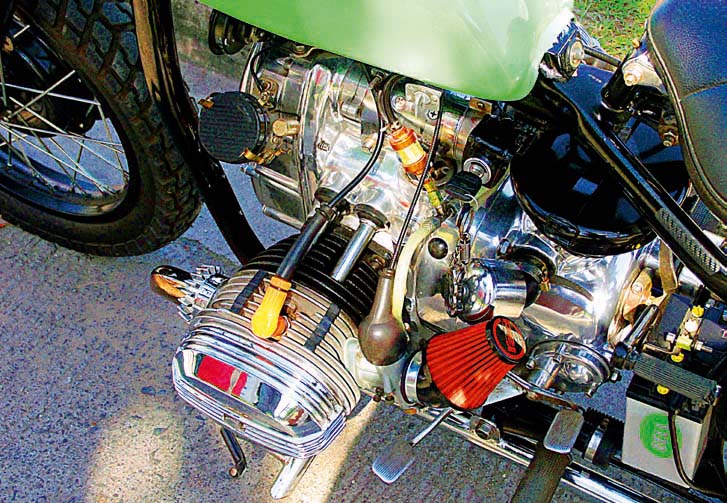 One of the toughest challenges faced by the team was determining if all the engine parts in the box that came with it are still usable or within tolerance. They had to do some research to get the actual numbers and specifications. Only two parts needed cross referencing using an aftermarket brand since the OEM brands are no longer available.
For the engine, the team wanted it to exceed all performance numbers. They did this by lightening the flywheel, balancing the crankshaft to reduce the vibration and rocking motion which boxer engines are notoriously known for. They also did some porting and polishing in the intake and the exhaust to give it a bit of kick.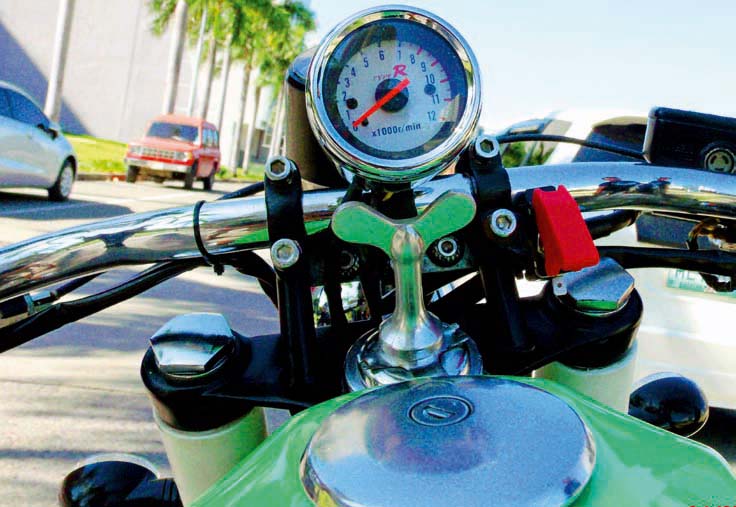 Another challenge faced by the team was the synchronizing of the carburetors and getting the jetting and timing right. The bike has an old school PZ28 carbs which doesn't come with vacuum ports and to synchronize both carburetors the team had to resort to a more primitive approach. They did it by just running it one cylinder at a time and dial in the adjustment as close as possible for both carbs. Aside from that the team faced yet another challenge on the bike when it was time to wire it up since the harness was just a mess and not color-coded, but luckily TCW has a father and son duo Jun and Jaspher Rhys Jinco who specialize in all things electrical they resolved all the electrical issues for this bike build.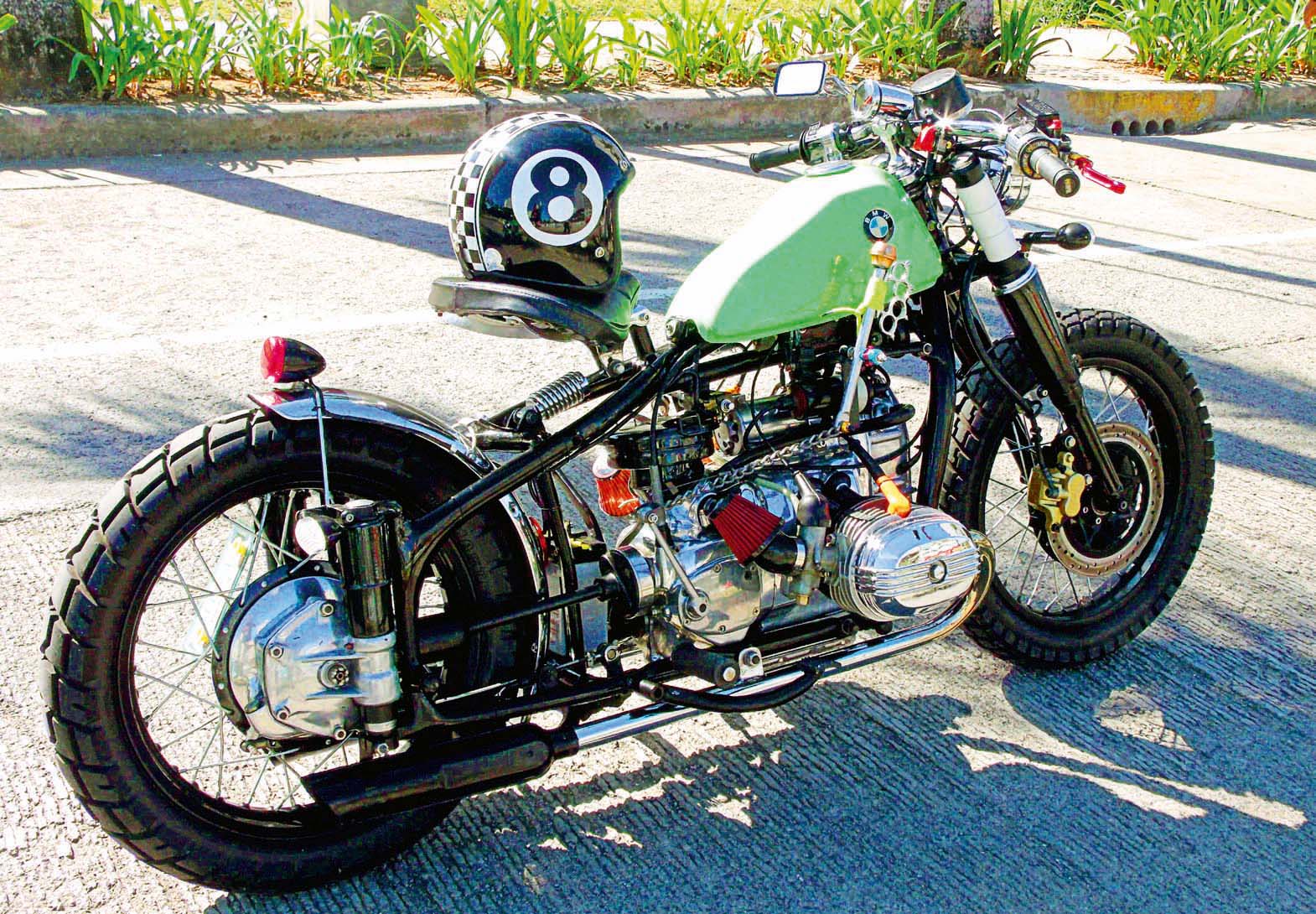 Another major headache faced by the team was setting up a 40-hole hub with different spoke lengths on a 36-hole rim which took them 2 days just to get the truing spot on. They also modified the bike's shifter which sports an ambidextrous suicide shifter which allows you to choose whether you want to use your standard left foot shifter or the custom right hand suicide shifter at your convenience.
Parts and Accessories Used
18 rims and Shinko dual-sport tire
ER125 enduro gas tank
Clutch lever assembly from a Yamaha XT225 Serow
Yamaha Mio brake lever
Headlight from a Harley-Davidson Road King highway passing lamp
Speedo from a Yamaha DT175
Scooter tachometer
Grips (reused)
Inserted spacers on the front fork are electrical PVC's
Springer saddle seat from an old Sportster Shovel Head
Rear chrome fender from an old CB750K Honda front fender
Rear brake light from a Harley-Davidson Nightster turn signal
RAD air filters from a modified Nouvo Z
In-house custom-made Right Suicide shifter with choker chain as linkage
Stick shift from a Hi-speed muffler bracket
Top knob is an axle cover wrapped with a brass knuckle to give it a bad boy look
New fuel filter
New RB spark plug caps
Built by Trinity Customs Werx
By Arnel B. Santos-Yñigo
*This article was published in InsideRACING's  Volume 12 Number 6  2014 issue.