United FZ 16 Club Cebu's Joyride to Bohol
Date posted on September 20, 2019
Share this
United Yamaha FZ 16 Club Cebu (UFC) totally geared up for a full blast summer escapade as they took the road from Cebu to Bohol and visited different tourist destinations from April 5-8, 2012. This four-day adventure was packed of exciting activities which made their ride more remarkable.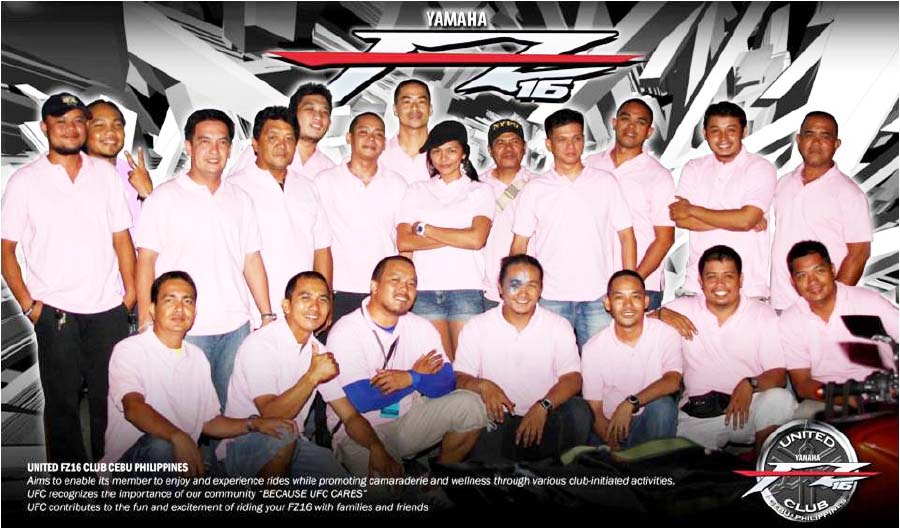 Together with their families and friends, thirty-one riders from UFC excitedly gathered in Yamaha Megavia Gorordo, Cebu City at 10:00 am in preparation of their ride. Their first stop was at the seaport where they traveled by ship headed to Ubay, Bohol. The group of proud FZ 16 riders traveled a 128-kilometer road from Ubay to Tagbilaran City. The ride went very smooth that they haven't anticipated they'll reach their destination earlier than expected. They satisfied their hungers at one of the most affordable yet appetizing barbecue place in Tagbilaran City.
The riders checked in and rested in one of the finest resort in Tagbilaran known as "Coralandia". They also prepared different delicacies for dinner. Prioritizing their welfare during the trip, they discussed about safety riding before departing for their ride. The vigorous riders spent the day visiting and taking pictures with the churches in Sagbayan Peak, with the man-made forest, and with the tarsiers on the Conservation Center. They ended the day with delight, looking forward on what would happen the next day.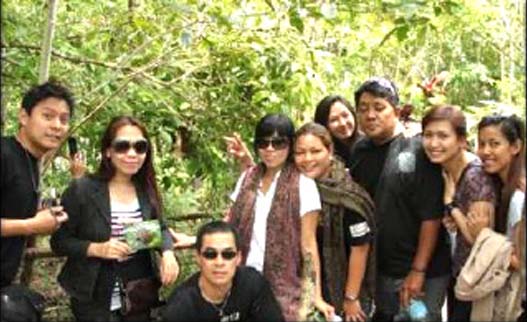 On the third day, they visited their close friends residing in Buenavista. It was filled of bonding moments, laughs and sharing stories about what they experienced on their trip to Bohol. They were very excited to share their wonderful stories and unforgettable happenings to their families as they went back home. Mr. Joher Ardon, President of UFC, stated that on this trip, they aimed to test the best performance of their motorcycle, the FZ 16, and to enjoy their passion in riding. As their club profile said, the group also promotes "camaraderie and wellness through various club-initiated activities", recognizes the "importance of their community through UFC Cares" and "contributes fun and excitement" in riding the FZ 16 with their friends and families.
*This article was published in InsideRACING's  Volume 10 Number 7 2012 issue.