10TH IRBFTS: The Big One!
Date posted on April 8, 2016
Share this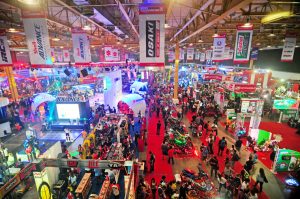 The 10th edition of the InsideRACING Bike Festival and Trade Show (IRBFTS) lived up to its tag line "The Big One" as indeed the event shook the motorcycle industry and community last April 2 and 3. Held at the World Trade Center in Pasay City, overwhelming support from motorcycle riders and enthusiasts was evident and once again the IRBFTS proved to be a big hit and is now considered the biggest motorcycle only show not just in the country but also in Asia.
With more than 11,000 square meters of exhibition area, 10th IRBFTS participants went all out in showcasing their products and offerings to the thousands of spectators who were patient in waiting and lining up just to get inside the World Trade Center. The parking area of the venue filled with motorcycles was a sight to behold.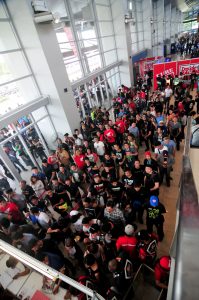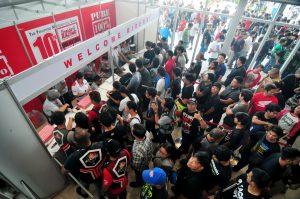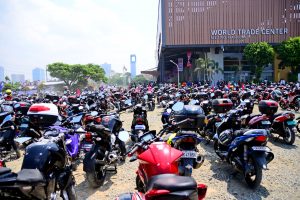 Manufacturers Honda, Yamaha, Suzuki, Kawasaki, Motorstar, KYMCO, TVS, Ducati, BMW, Harley-Davidson, Indian Motorcycle, Italjet, SYM and Euromotors and key players in the motorcycle industry had well-prepared booths, exciting activities and lots of promos and freebies to the delight of event goers. The two days were filled with launches of new motorcycles and products from different brands. A number of celebrities were also present such as Daniel Padilla, Richard Gutierrez, Billy Crawford, Coleen Garcia, Daiana Menezes, Hale band, Karen Bordador, Rico Robles, Erika Padilla, Jahziel Manabat and Kim Domingo, to name a few.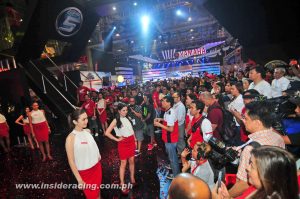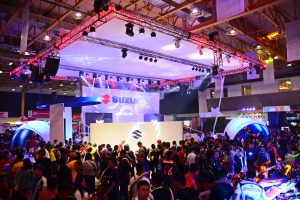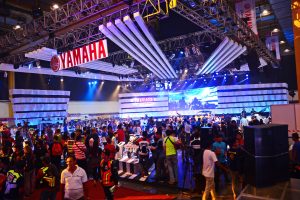 Motorcycle riders and aficionados had a blast with discounted sales of different accessories and products for their rides. The much anticipated grand raffle gave away 6 motorcycles courtesy of Motorstar and Wheeltek. As usual there was a galore of selfie moments and snapshots with awesome bike displays and gorgeous models. New bike models were also available for test ride at the makeshift track at the event grounds.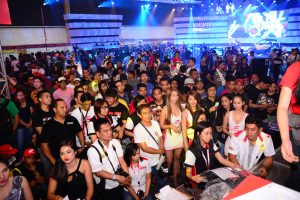 Participants of the Shell Advance Nationwide IR Custom Bike Show once again wowed the crowd with their creations that all showed the creativity and ingenuity of bike modifiers and customizers in the country. The event also featured Petron Biker Builds which exhibited the best custom bikes from local top bike builders. Maximum TORQUE's Art and Passion displayed awe-inspiring high-end motorcycles from top manufacturers.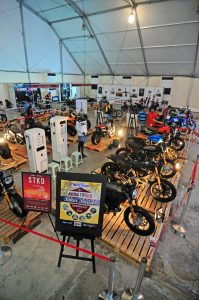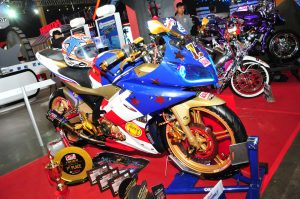 The 10th IRBFTS generated much excitement for the two-wheel industry and community and the event stays true to its commitment of getting bigger and better through the years. From a modest 35 participants and 1,800 square meters of exhibition space during the first year, this year's event featured 95 exhibitors and 11,300 square meters occupying the entire World Trade Center Manila and now has grown into the biggest of its kind in this part of the world. After its first decade, the InsideRACING Bike Festival and Trade Show continues to evolve and elevate the motorcycle lifestyle in the country.