2007 Suzuki Raider R150 Review
Date posted on April 29, 2021
Share this
Designed for sporty riding, this underbone motorcycle derives inspiration from the championship-winning GSX-R superbike and follows the racer replica concept. Since the introduction of the original Raider in 2003, the Raider has become a legend and one of the most coveted models by local racers and sportbike enthusiasts.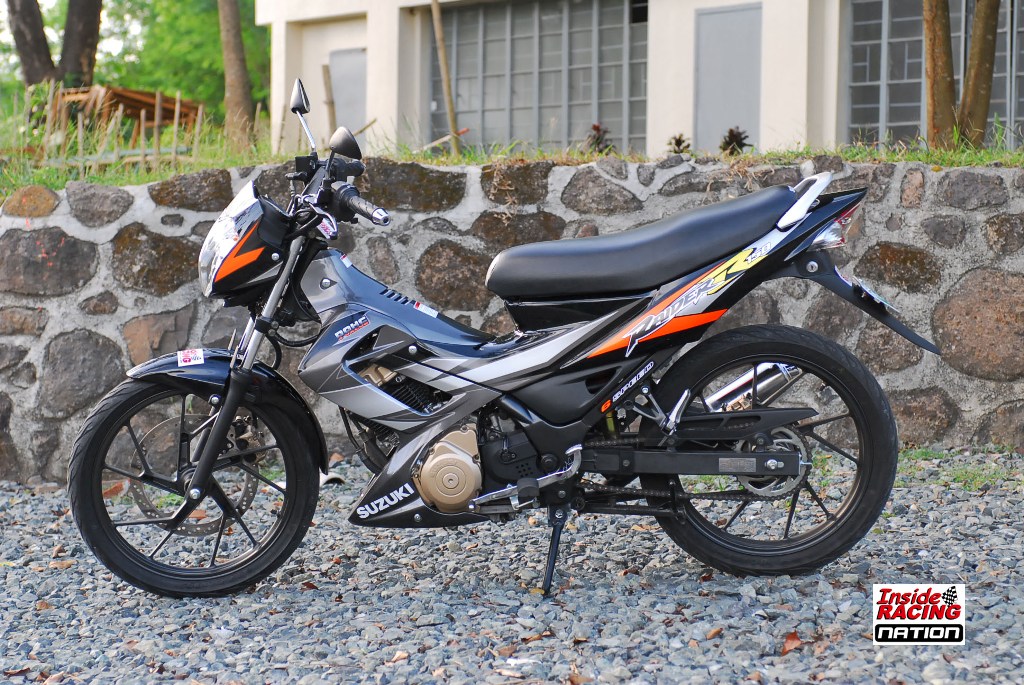 I can still remember reading a magazine in 1984 about how Suzuki would revolutionize the sportbike market with a racer replica streetbike. The new bike would be based on a race bike that has just garnered successes in the 24-hour races of Le Mans and Bol D' Or. It was very lightweight, powered by an air and oil-cooled DOHC engine, aluminum space frame, six-speed, sports suspension and super sports styling. The bike was the Suzuki GSX-R. Since then, it has become an icon in the racing and sportbike world winning several world and national championships in superbike and endurance racing. Consistent track performance has kept the GSX-R sales stable worldwide for decades.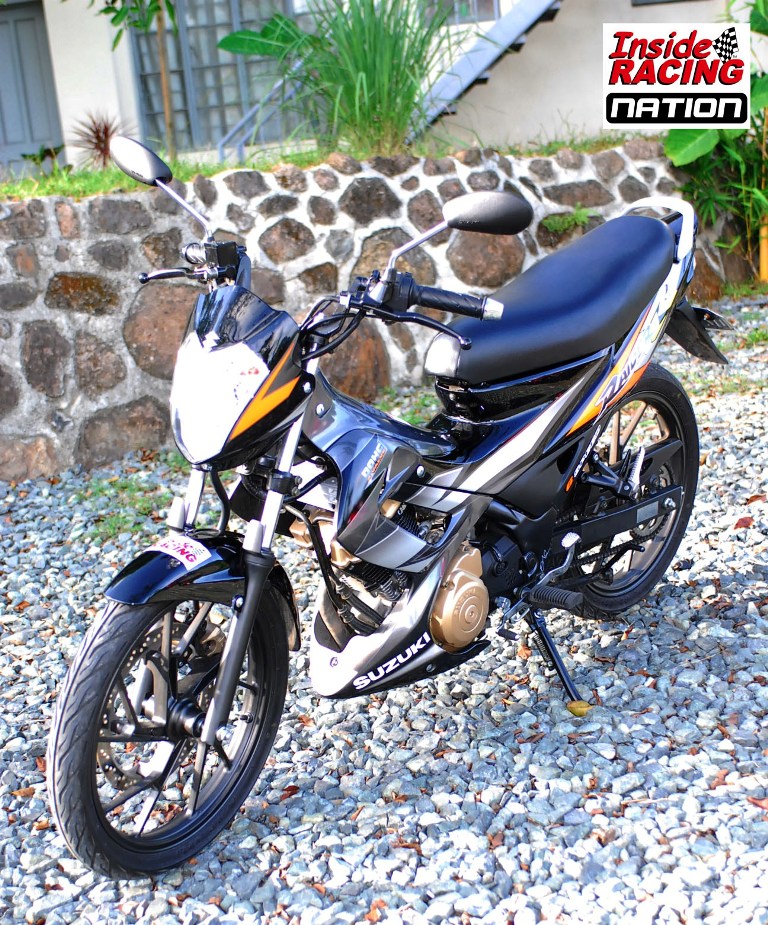 Here in our country, Suzuki Philippines impressed the local market when they introduced the most sophisticated solo underbone model, the Raider 125, in 2003. Launched at the Carmona Race Track in Cavite, the Raider 125 was the first underbone to focus on sporty riding and offered high technology with its high revving double overhead cam (DOHC), 4-valve and air/oil-cooled engine using Suzuki's Advanced Cooling System (SACS) from Suzuki's supersport technology, a 5-speed constant mesh transmission, mono shock rear suspension, rear disk brakes, alloy mag wheels and clip-on type handlebars. Like the GSX-R, the Raider was a market milestone offering local riders a high-tech sportbike from the showroom floor. Even with a steep price tag, the enthusiast market bought it.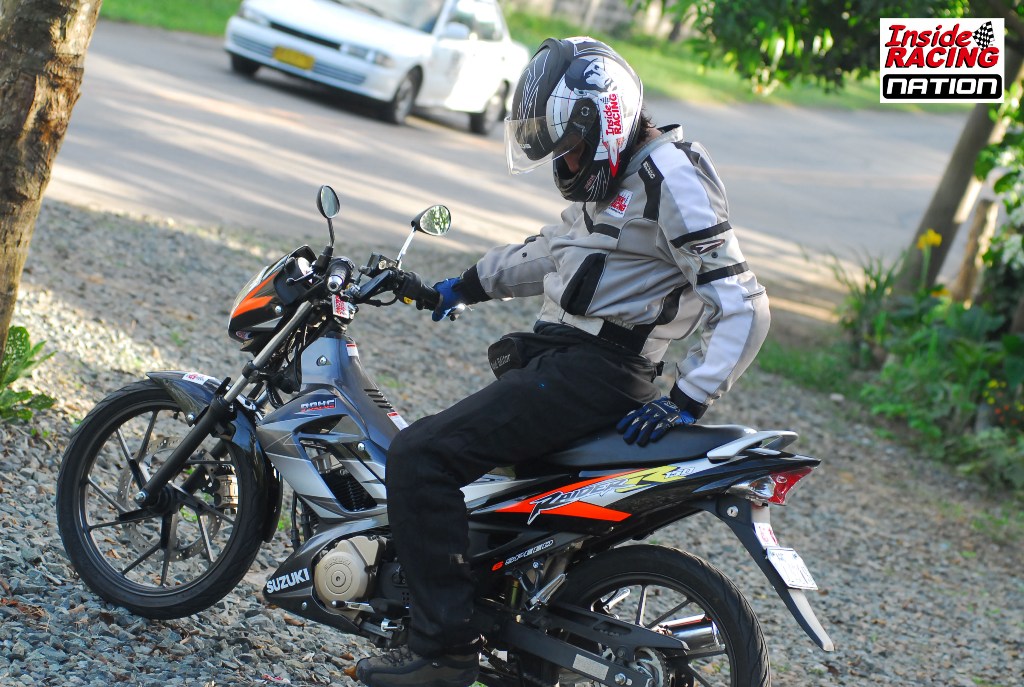 The Raider was upgraded in 2004 with a new engine with increased capacity to 150cc equipped with an aluminum cylinder with Suzuki's Composite Electromechanical Material (SCEM). Instead of a cast iron liner, this micro-thick aluminum plating makes the engine lighter and more compact, to help protect it from heat generated by friction. It also has Pulse Secondary Air Emission (PAIR) air injection system that helps ignite unburned exhaust gas that results to gas savings and environment-friendly operation. It also received a new 6-speed transmission, bigger brakes, lightweight 10-spoke cast wheel that reduced unsprung weight for improved handling, a modern racing style LCD display with analog tachometer, a distinctive headlamp and more attractive styling.
Like the GSX-R which has won international Superbike races and World Endurance races, the Suzuki Raider 150 also has the track record to prove its performance and durability by winning local circuit races and numerous championships. The Raider won the grueling NRA 6-hour endurance race at the Batangas Racing Circuit in 2005 and successfully defended it the following year by winning the 8-hour edition. In 2006, the Raider also won the NRA Maximod Championship with rider Iraq Bauzon and the NAMSSA Underbone Rider of the Year Award with Suzuki-SpeedEffex rider BJ Mendoza. The Raider has also won all the six Underbone King races with three different riders.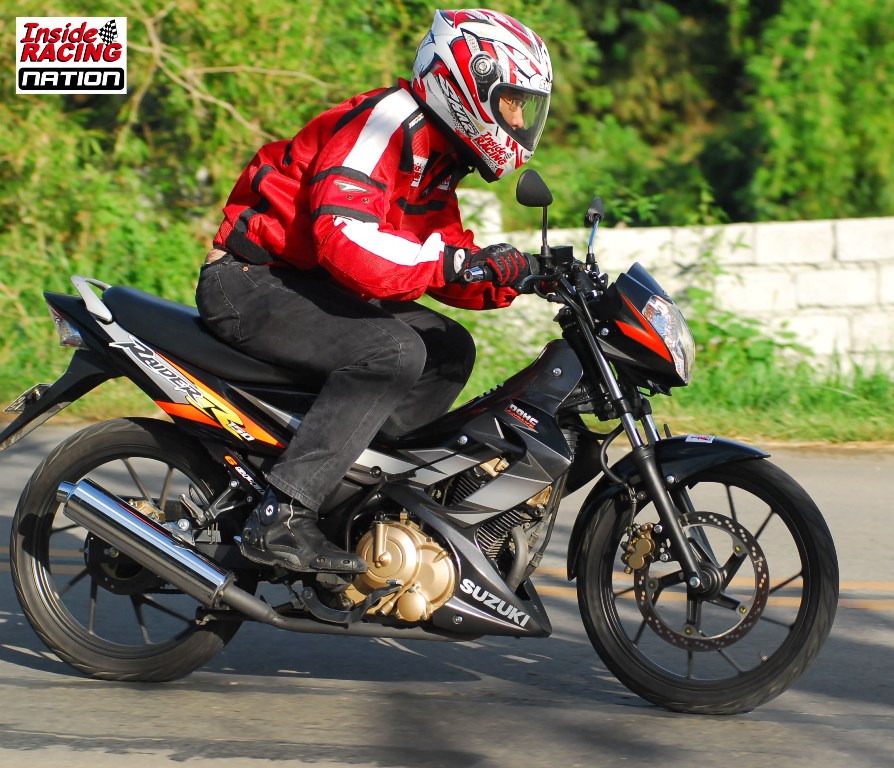 In 2007, Suzuki released its latest upgrade of this popular sports underbone motorcycle, the new Raider R150. It's basically the same bike but with the long overdue electric starter, a new generation full engine cowling, new black-out frame and swing arm with new body colors and graphics. It comes in blue, black and red colors and retails for Php 88,900.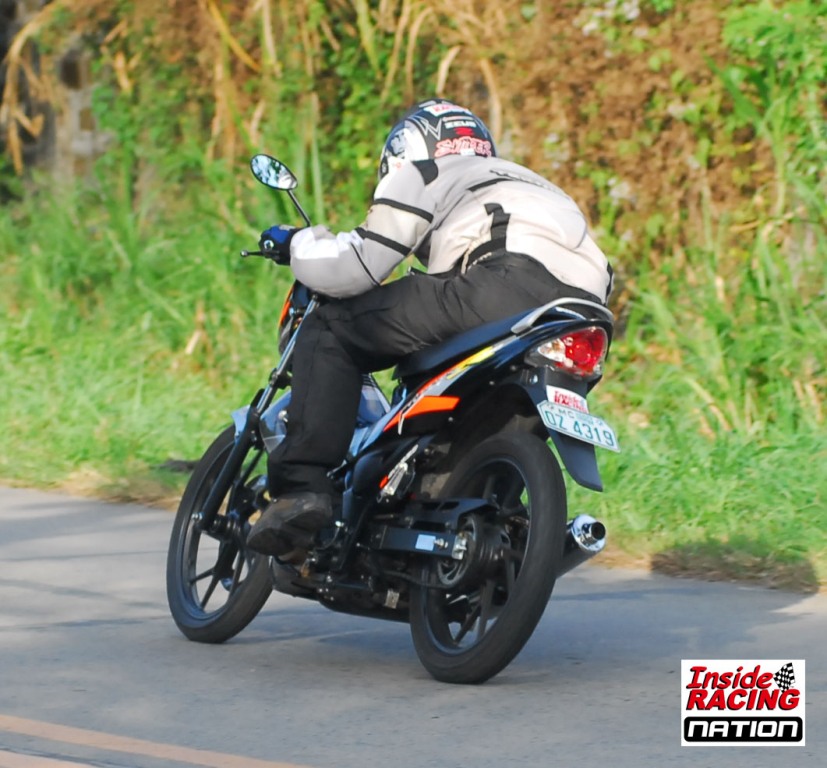 The electric starting feature is a long overdue upgrade. Being a flagship, it should have had this feature earlier. It provides worry-free and effortless engine starts which promotes convenience and ease of operation for daily users. We are sure that the Raider R150 will be more saleable because of this feature.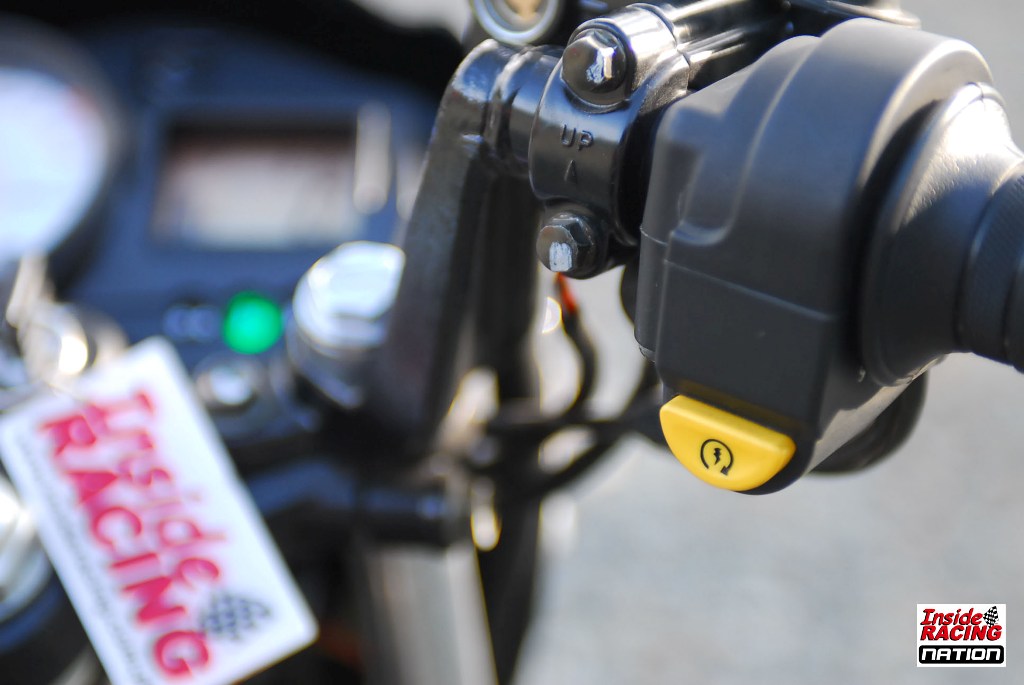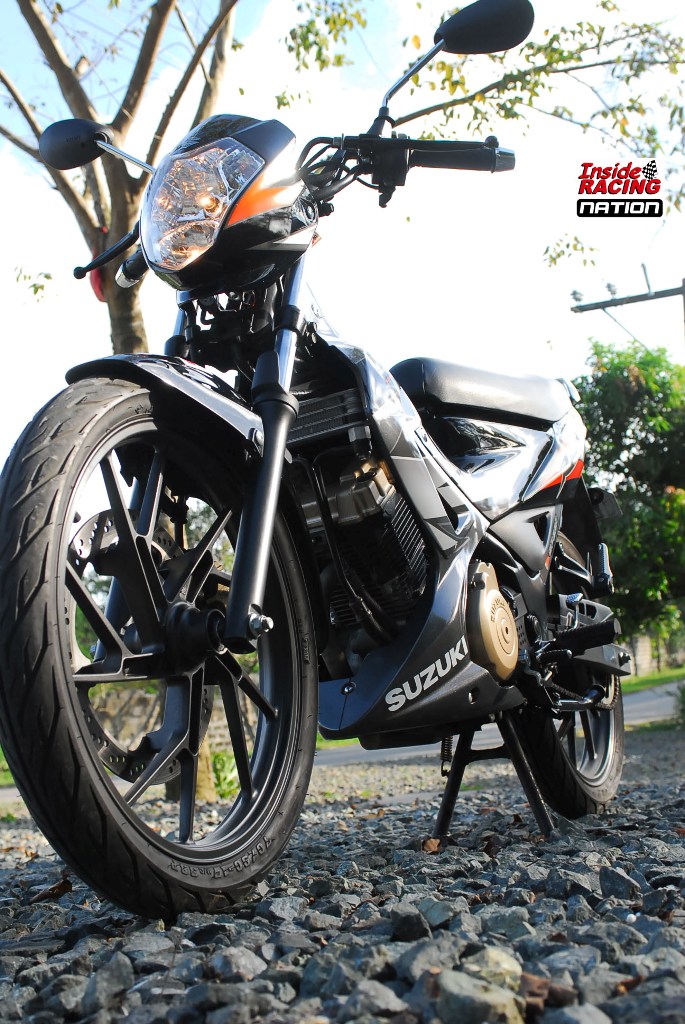 The new GSX-R-inspired full engine cowling not only gives a more muscular and powerful style that adds appeal, it also results to a more efficient engine cooling and protects the engine from road debris.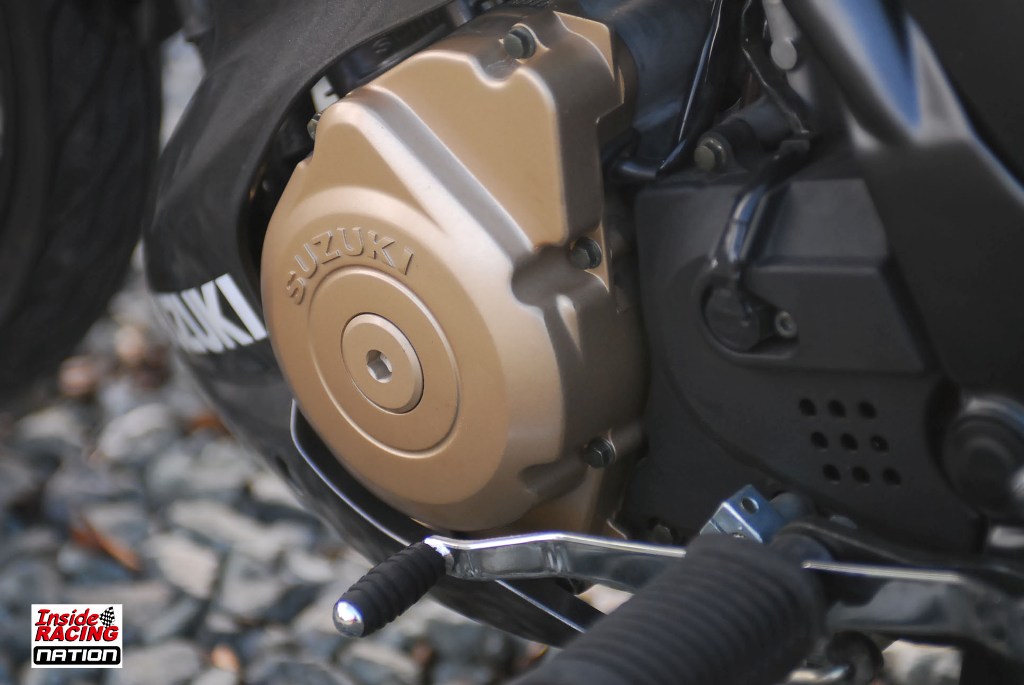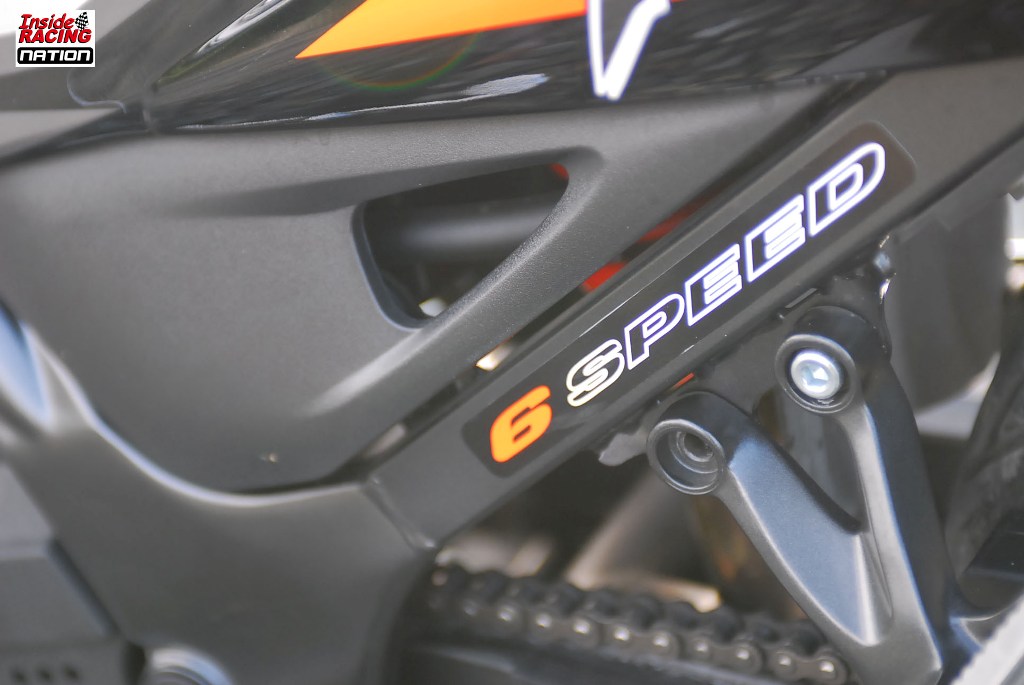 Riding the new Raider R150 will give you a different kind of rush in terms of power and response compared to other standard underbones. With its powerful 150 cc engine developing 16 horsepower, it's the most powerful underbone motorcycle you can buy locally. Its handling and ride is nothing but sporty and lets you enjoy fast-paced riding with excellent brakes and suspension.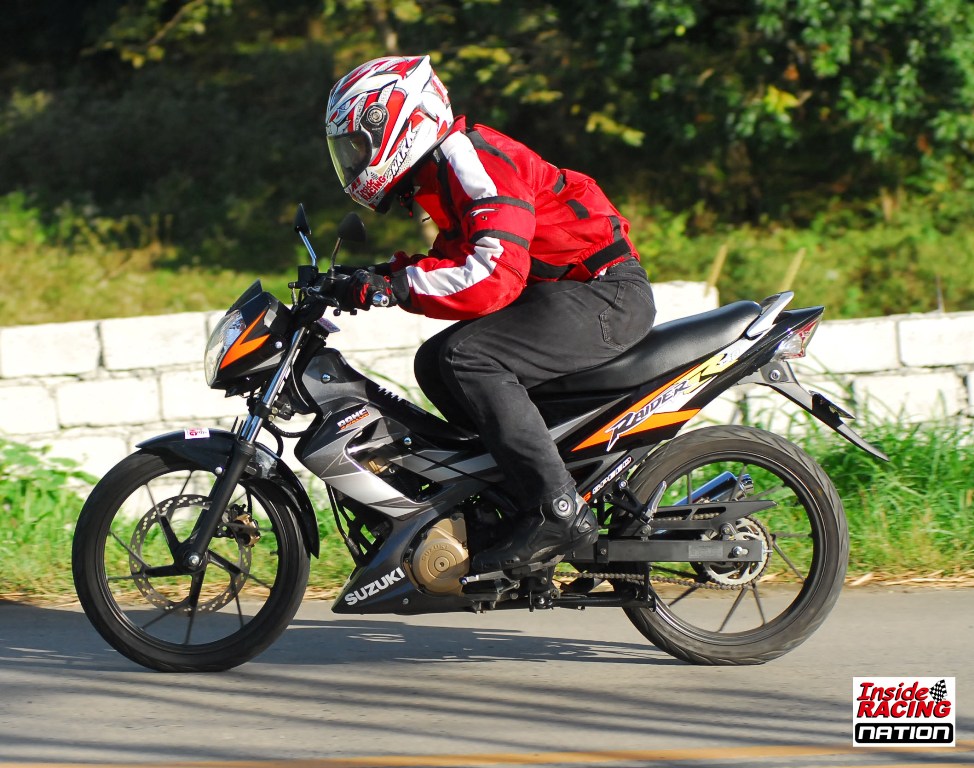 Handling is light and engine response is excellent. You just need to be aware that the engine's redline is higher than most underbone models, so don't be concerned when riding in the high rpms because it's where the power is. Due to its lightness and engine response, the acceleration is comparable to motorcycles with bigger displacements. The six-speed transmission is well spaced and the sixth gear makes for a more relaxed sustained top speed. However, we found the shifting to be not as smooth as we expected in our test unit. We encountered difficulty going from 3rd to 4th more than a few times. Whatever it is, we are sure it can be adjusted easily and rectified. The smooth shifting of the Suzuki Smash we sampled months ago was definitely better.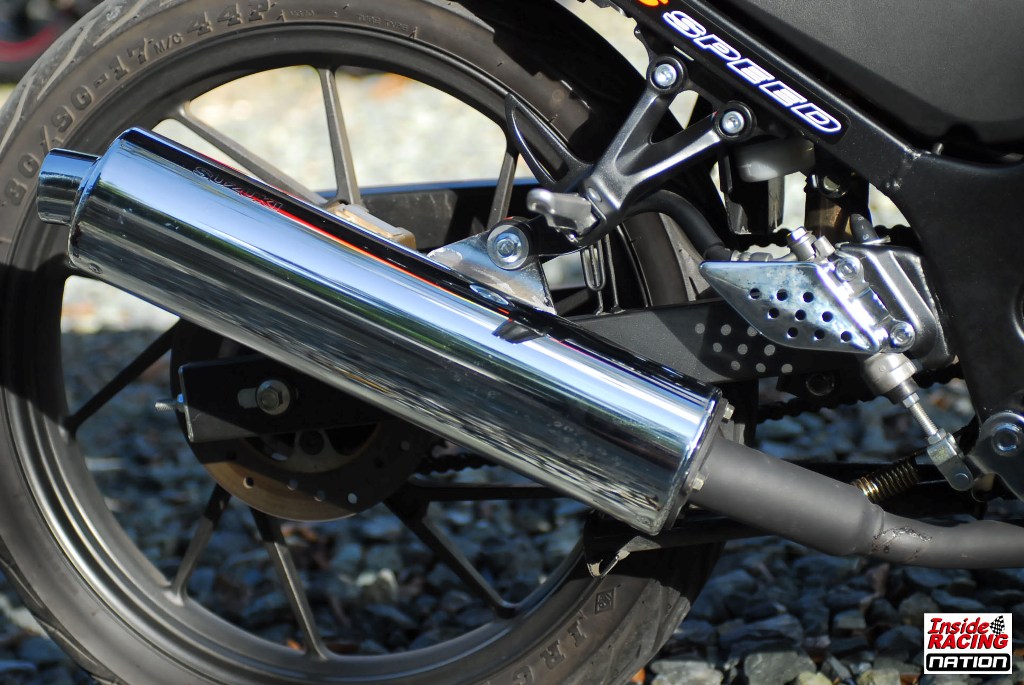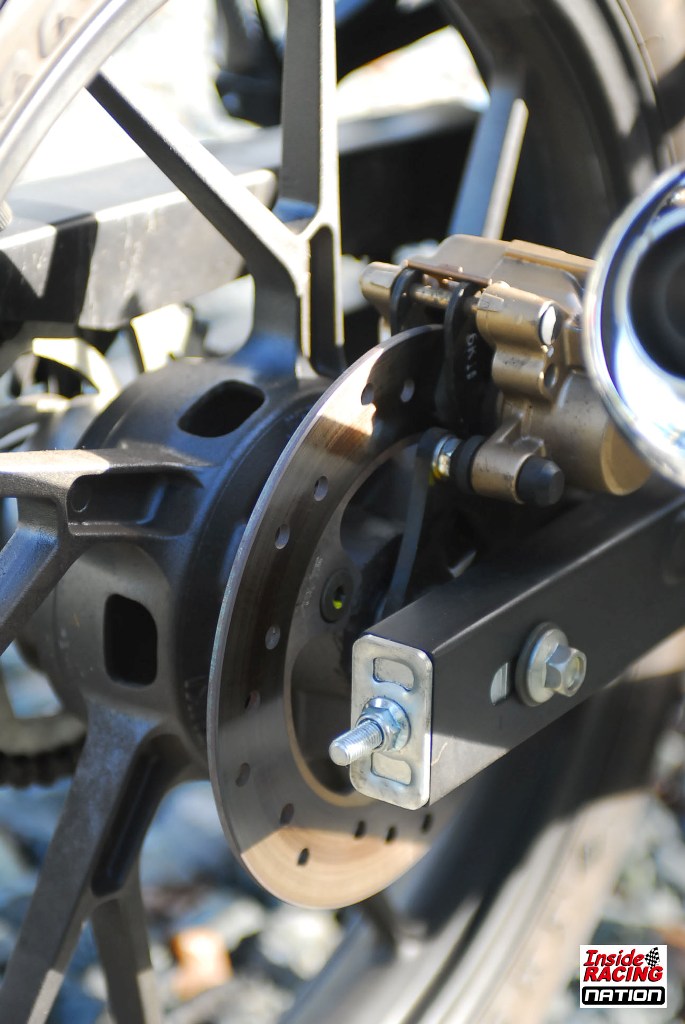 Since this is a flagship model with a big engine intended for sports riding, we felt that it should have beiger and better tires. The stock tires are good but you can tell that the increased traction offered by wider tire will let you enjoy the Raider R150 more.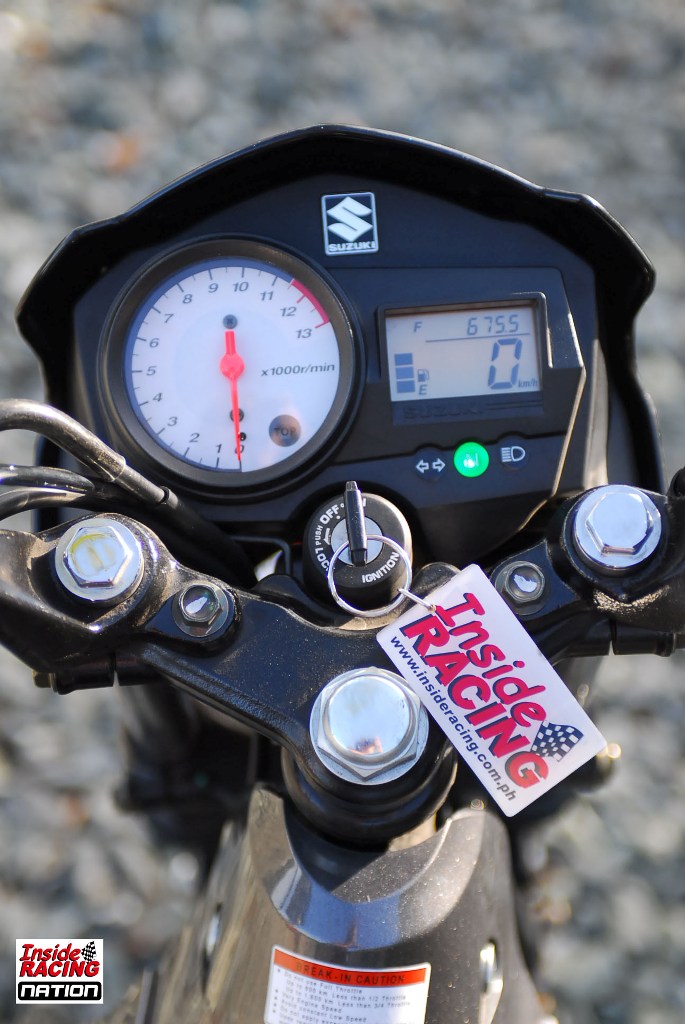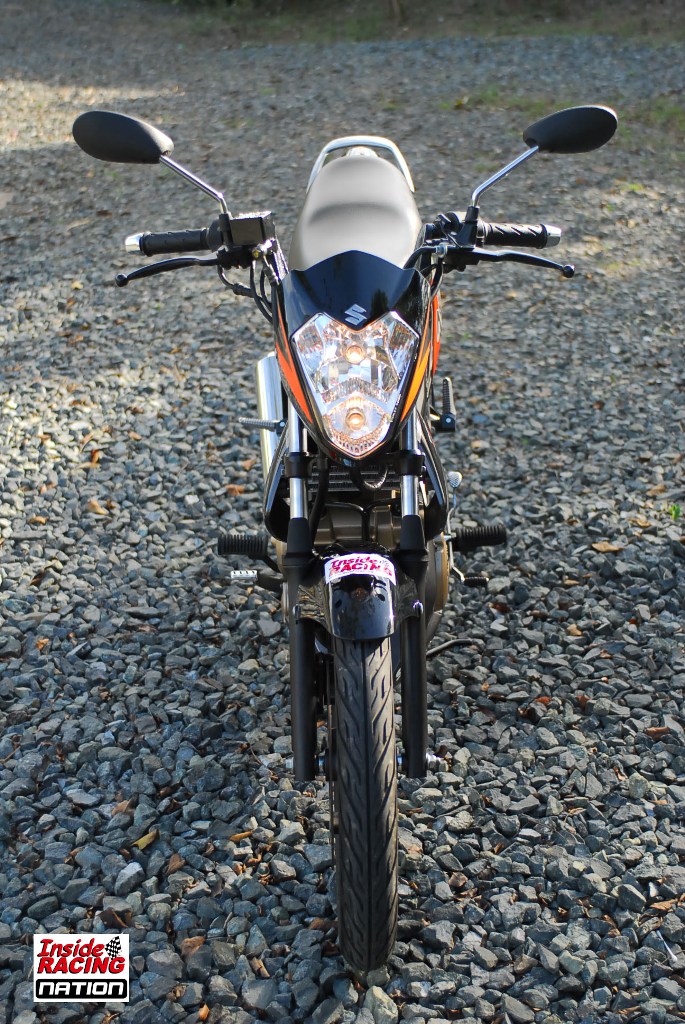 The seating position we found to be ideal not just for sport riding but for everyday commuting as well. Its well placed handlebars and foot pegs give you a slightly aggressive yet relaxed and controlled position similar to bigger widely focused sportbikes.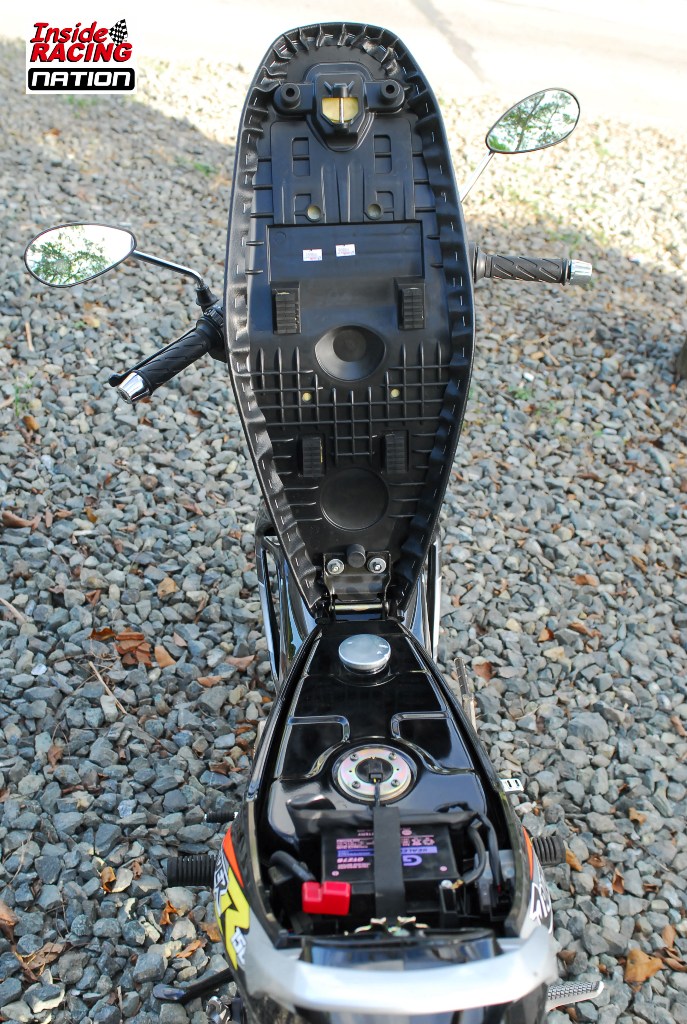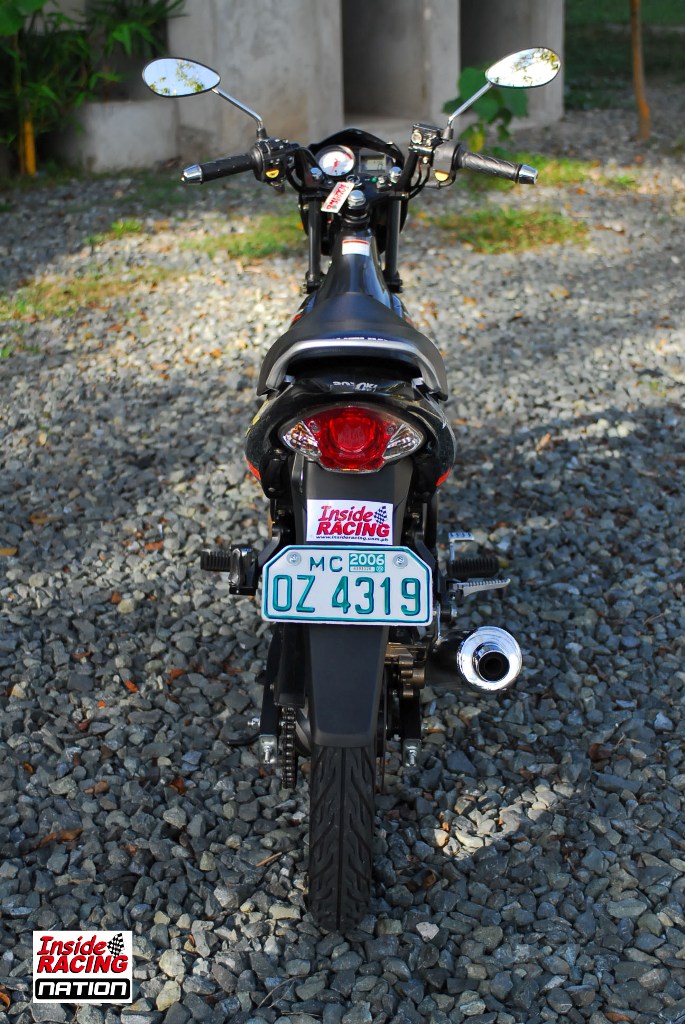 We don't find the lack of a u-box a disadvantage (this is a sportbike remember!) and we liked the instrument cluster which is up-to-date with the latest hyper sportbikes. It's nice to see the fuel indicator reading in "bars" like our mobile phones. Fuel consumption is what you expect from a 150 cc bike, higher than most 110 cc bikes naturally!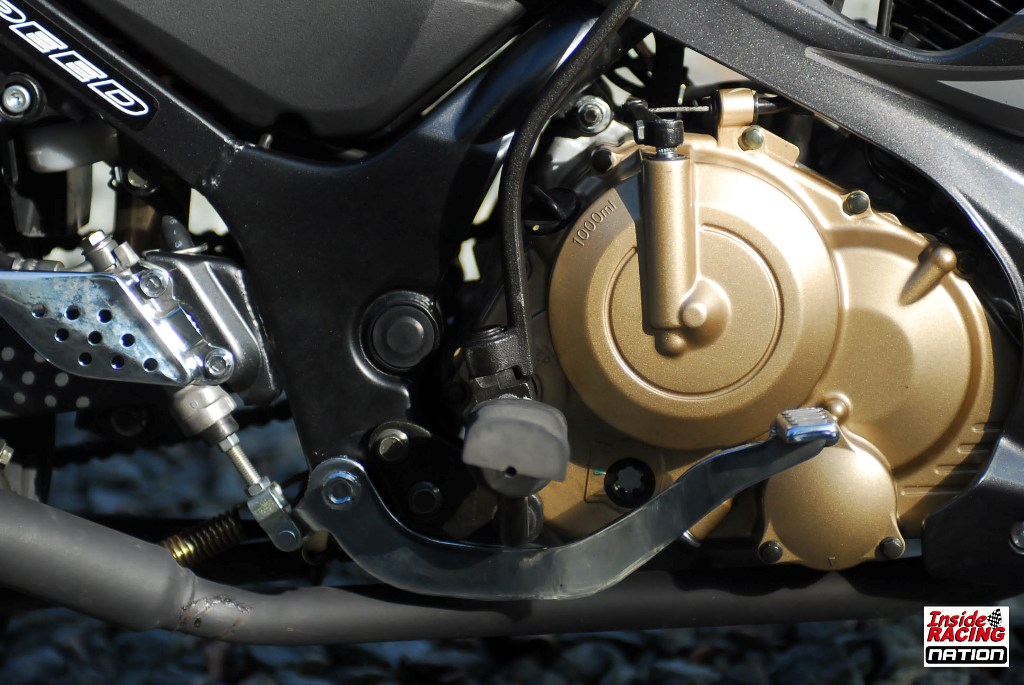 Suzuki created the Raider legend by offering advanced technologies found in its bigger GSX-R supersport bike in an underbone package. Enthusiasts and racers embraced the product and talked about it to other riders. It was not only cool to have a Raider, owners also got respect, admiration and oftentimes envy from other riders. With Suzuki sponsoring local teams and winning races, the Raider image paralleling the GSX-R was reinforced. By continuously upgrading the model over the years, Suzuki managed to maintain this momentum. This latest upgrade may not be a performance enhancement, but it is a long awaited one that will surely broaden the appeal of this supersport underbone.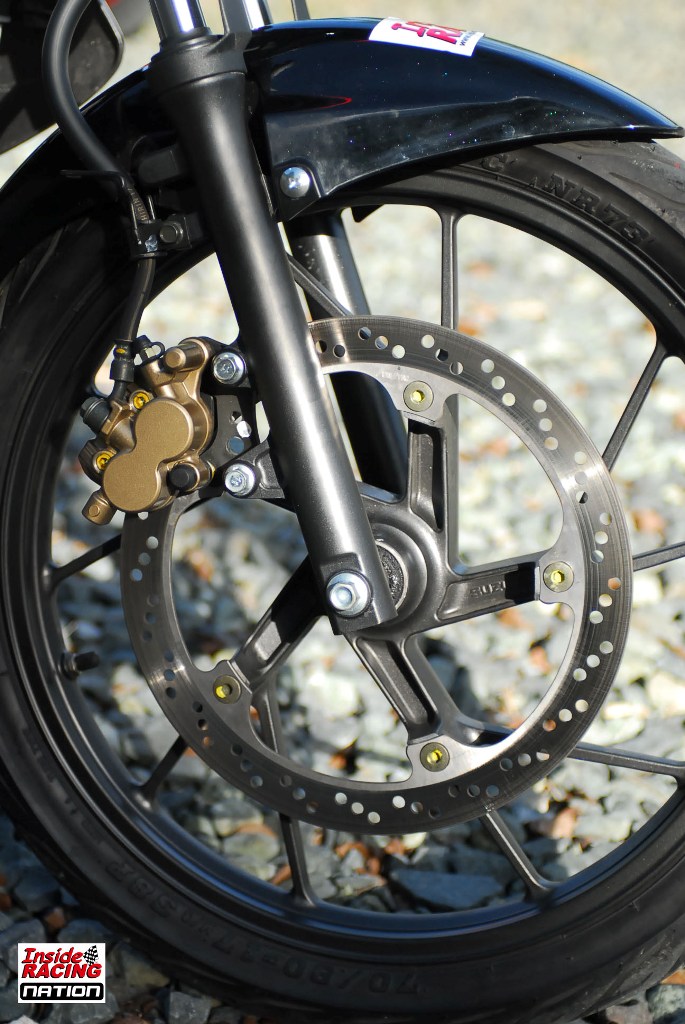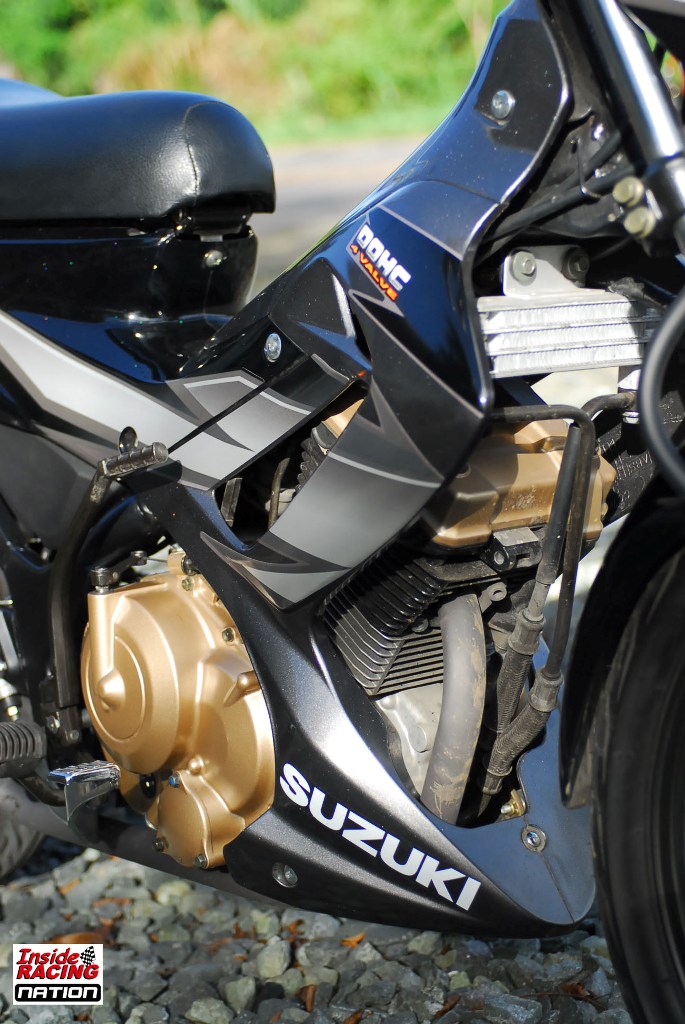 Al Camba
"The bloodline of the iconic GSX-R can be felt when you own and ride the Raider R150. DOHC, 4-valve, SACS oil cooler, aluminum cylinder, 6-speed, double disk brakes, cast alloy wheels, mono shock, clip-ons and a big tachometer with a digital speedo… wow! The technology, power, handling and response are inspiring for an underbone."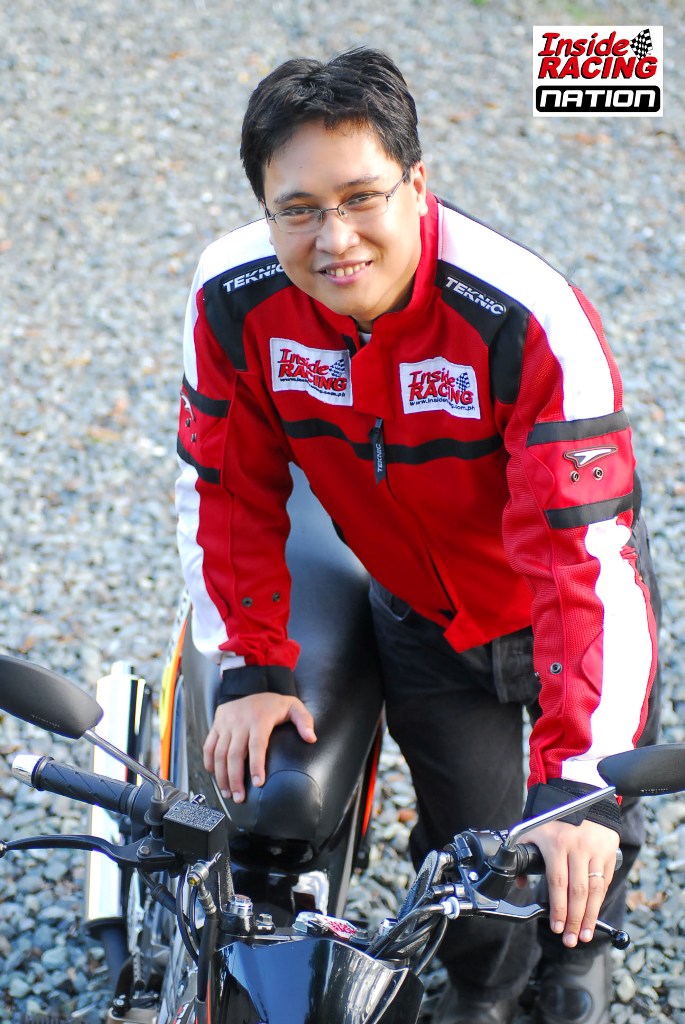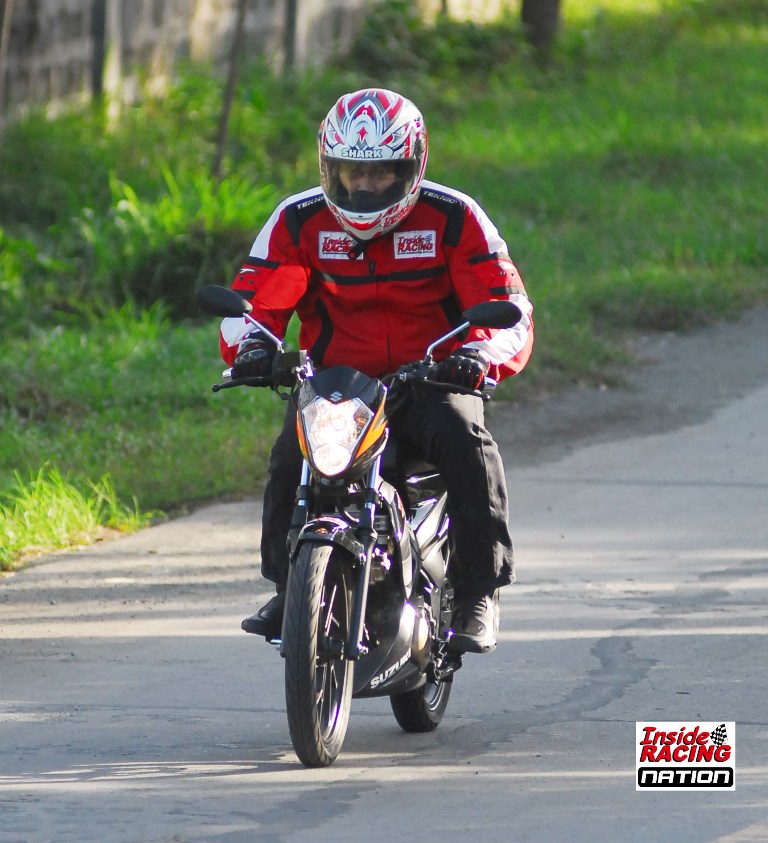 Ricci Abrina
"It's very agile and feels like a smaller underbone. The engine power is superb but because of the slight shifting problem, I was not able to enjoy it fully. Tires are not enough for the power that it puts out. For a flagship model, I expected better tires. I like the instrumentation and it has excellent styling and colors."
This was published in the 2007 InsideRACING Magazine Volume 15 Number 1 issue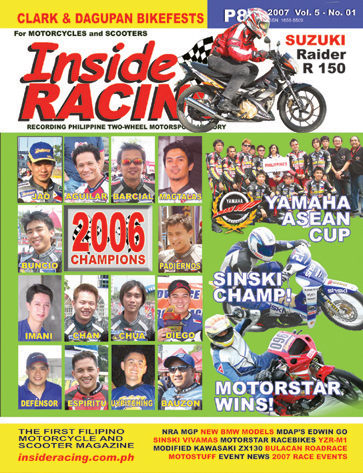 Thank you for visiting insideracing.com.ph. While you are here, kindly don't forget to click on our advertisers, visit their site and consider them for your motorcycling needs. It will help us a lot.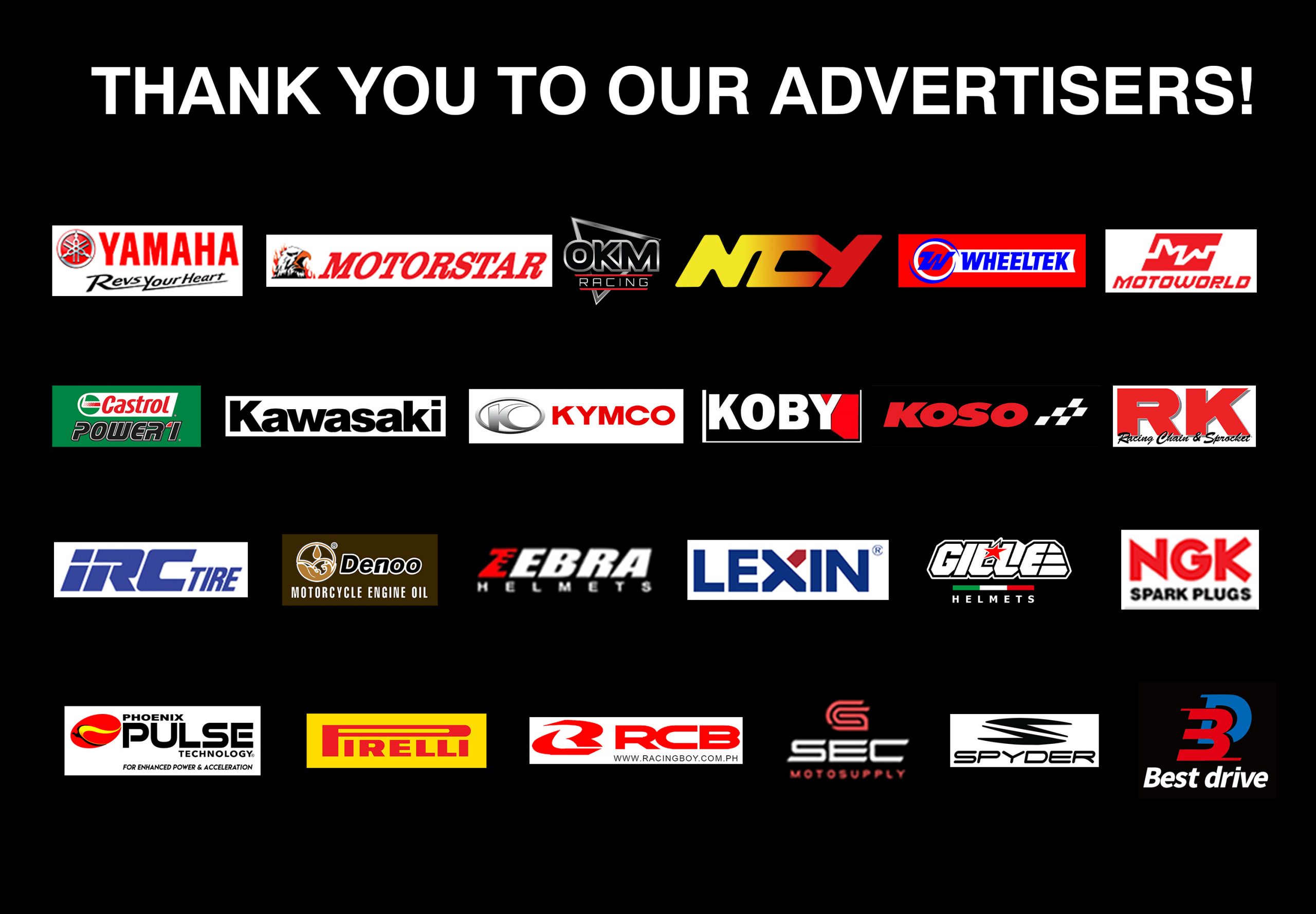 You can also order a copy of our monthly print magazine for more riding contents to read and enjoy at your leisure anytime by clicking here.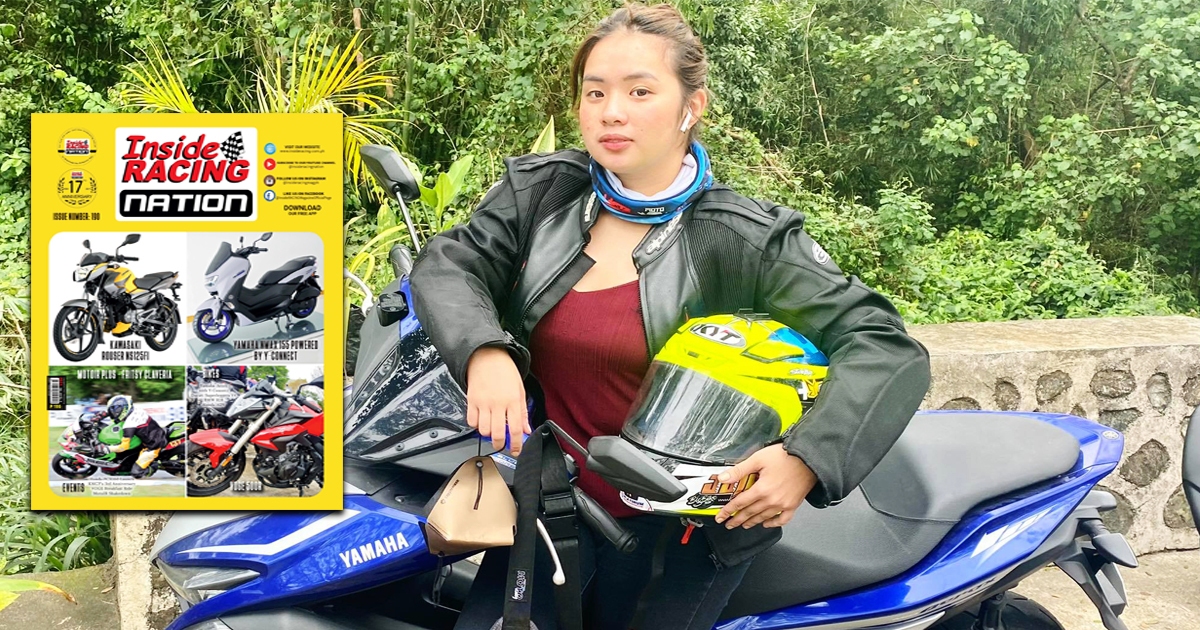 You may also express your thought below through the comment section. You may also follow us on Facebook, on Instagram @Insideracingnation or subscribe to our YouTube channel.