2015 Shell Advance IR Cup Series Final Round
Date posted on October 13, 2015
Share this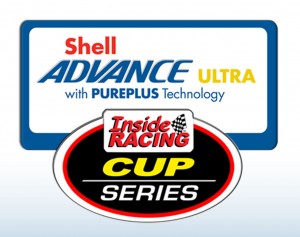 The third and final round of the 2015 Shell Advance IR Cup Series will happen this Sunday Oct 18 at the Carmona Race Track.  A total of Thirteen (13) Championship titles will be decided in scooters, Underbones, One make Fun Cup races and MotoIR Championships.
Leading the point standings are : Mike Adapon ( 130 Automatic) , Romer Corbe (160 Auto), Cassey Ng (160 Auto Elite), James Amporias( 115 Open UB),  Masayo Fernando (150  Open UB), Jacq Buncio (125 Backbone), Loremar Villanueva (Open Backbone), Amber Torres ( Honda Beat Fun Cup), Neil Jan Centeno ( Honda Dash Fun Cup), Masato Fernando (FDR 4V Cup), Allan Suansing ( KOSO DOHC Cup), Paul Mark Doblada (MotoIR) and McKinley Kyle Paz ( MotoIR2)

Yamaha will also be having their YZF R15 Fun Cup and Sniper Mxi Fun Cup (Open to Int/Exp riders only.

The seventh (7th) season of the IR Cup Series is presented by Shell Advance and supported by Honda Philippines, Yamaha Philippines, Motoworld, Racing Boy, FDR, KOSO, SHIELD Helmets,  Faito, and Dunlop. It is sanctioned by the Unified Racing and Sports Association for Motorcycles (USRA).