2019 Drag Kings and Queen Hailed by Turbo Racing
Date posted on March 22, 2020
Share this
After kings of Pantra classes were crowned, it was the Drag kings that were recognized the next day as Turbo Racing stirred Angeles with two events in one weekend.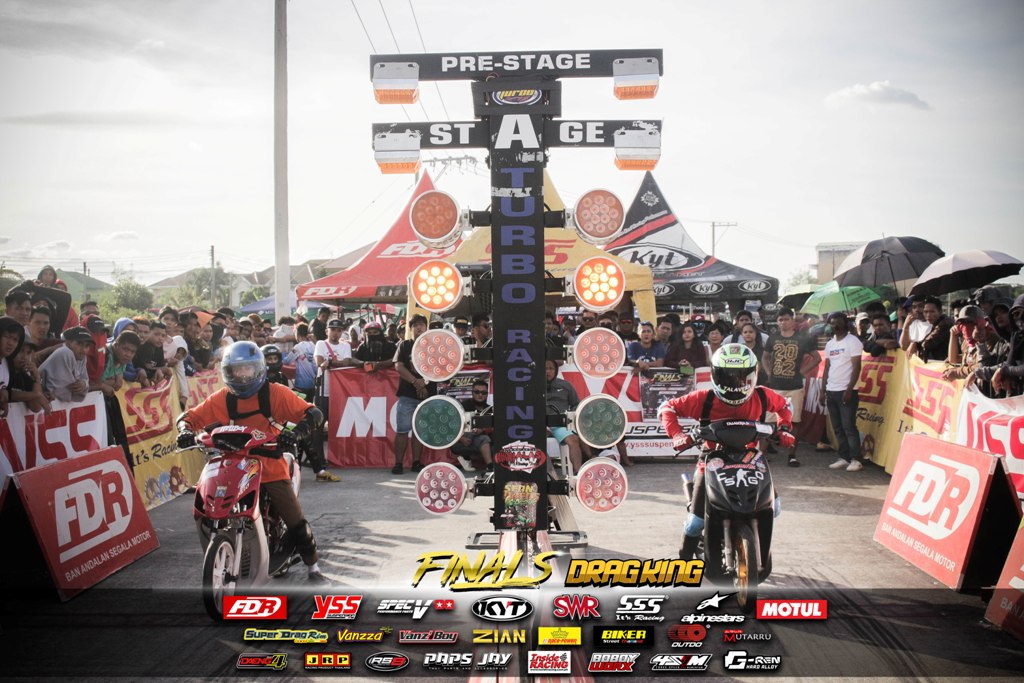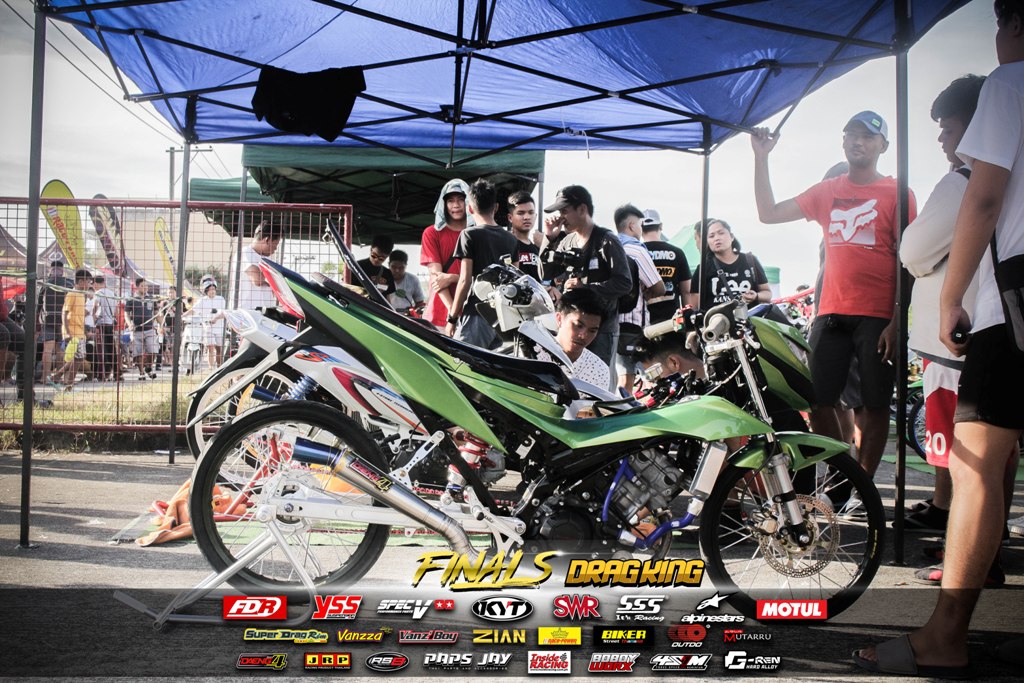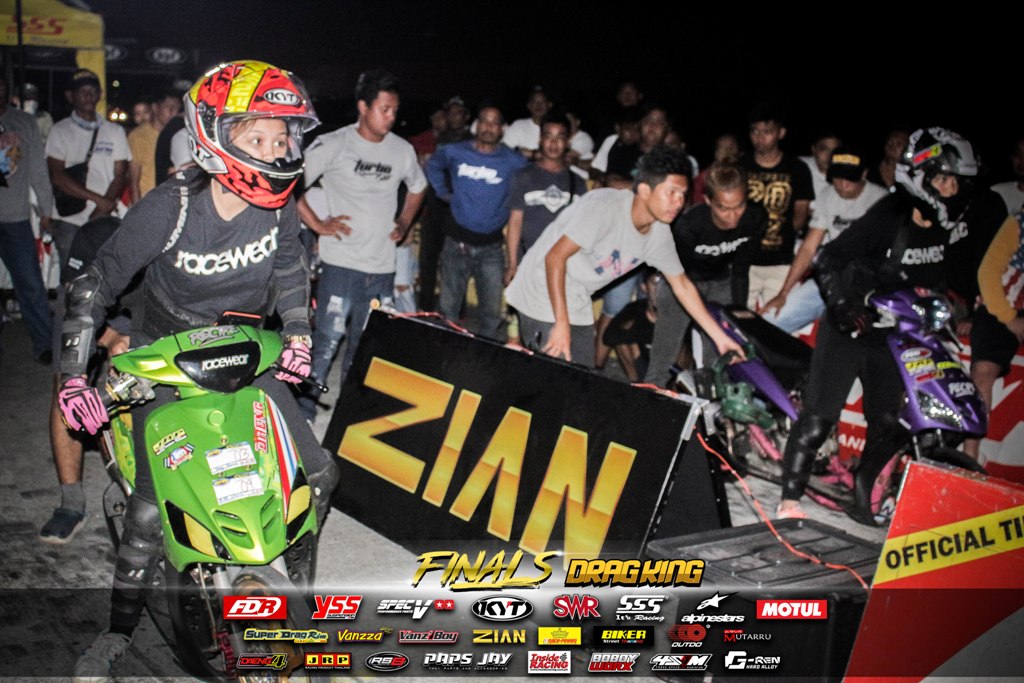 The Drag King final leg was supported by FDR Tires, YSS Suspension, Spec V Performance Parts, KYT Helmet, SWR Carbs, SSS Sprockets, Alpinestars, Motul, Super Drag Rim, Vanzza, Vanz' Boy, ZIAN Rim, Race-Power, Biker Street Thailand, Outdo Battery, Mutarru, Daeng Sai 4, JRP Racing Product Thailand, Paps Jay Thai Parts and Accessories, InsideRACING Magazine, Boboy Worx, 4S1M and G-REN Hard Alloy. It happened on December 1, 2019 at Villa Belen Subdivision in Angeles, Pampanga. The day before, the Pantra Cup finale was held at the same venue.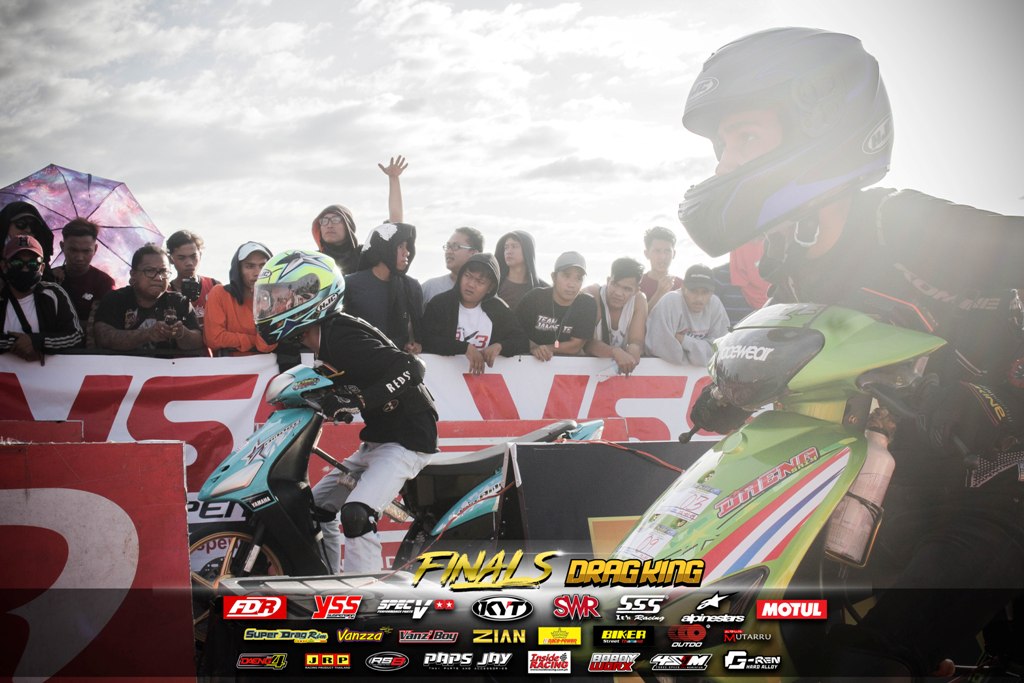 Winners in the last Drag King leg for 2019 were Joshua Clemente in the 160 AT Open, Michael Cortez in the 150 4V UB (25G), Kian Obedoza in the 59 Stock Stroke Automatic, Paulo Delgado in the 59 Stock Stroke Automatic Beginner, Angelica Joy Javier in the Drag Queen class, Adrian Talavera in the 240 4V AT Open, Mark Jerson Villanueva in the 150 4V UB (Super 25G), Sanny Jan Villanueva in the 150 4V UB (Super 25G) and Oliver Canda in the Mechanic category. The finale was nothing short of action and awesomeness and drag racers gave a good show for the multitude that watched all day long.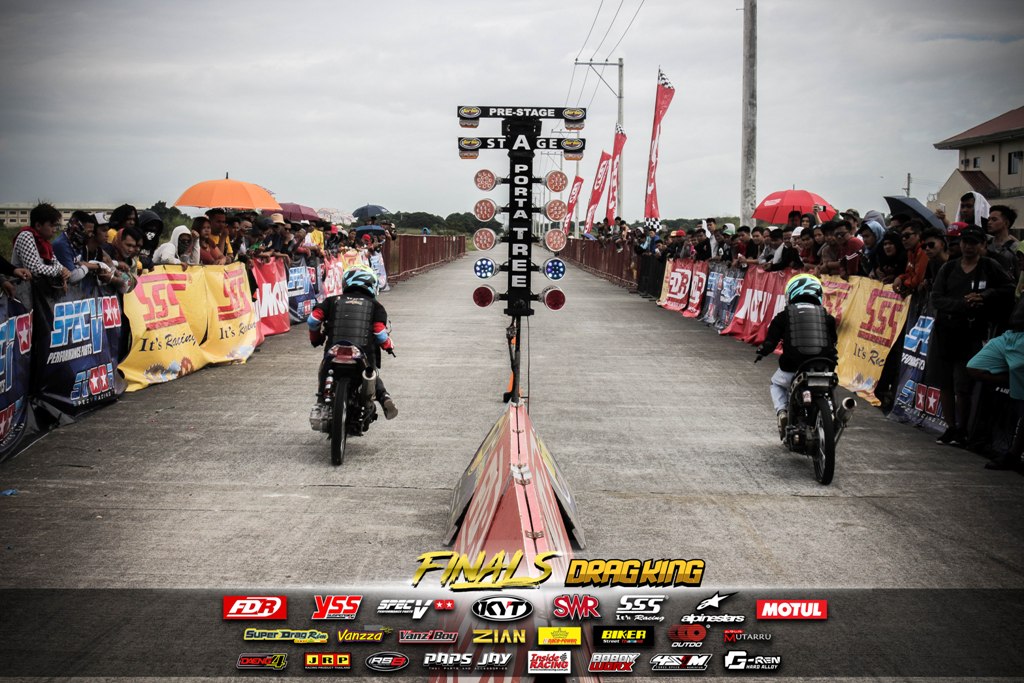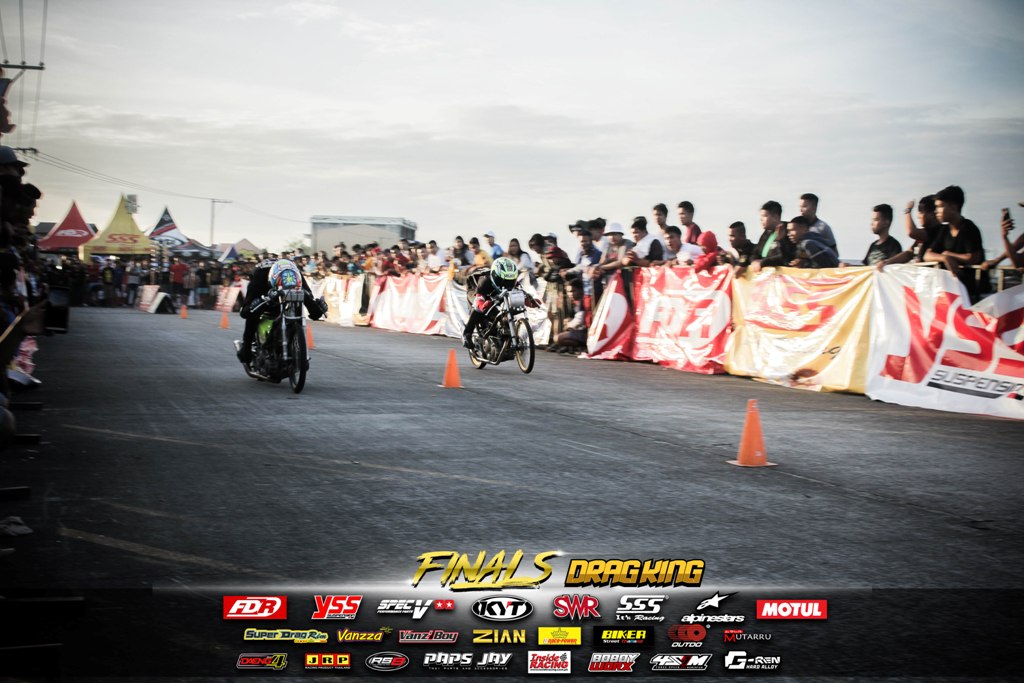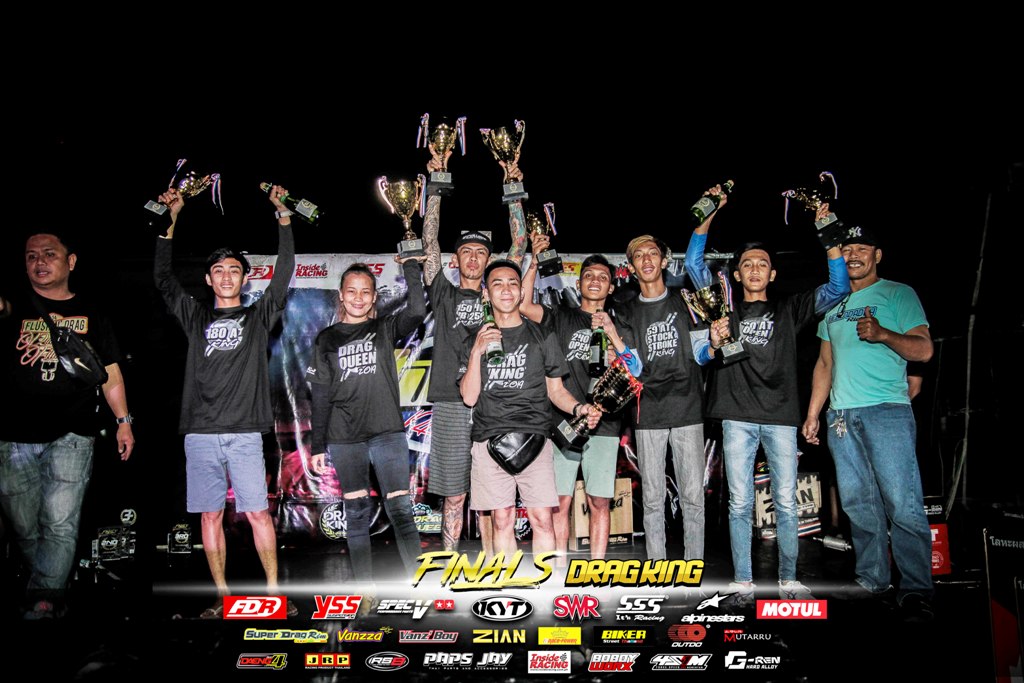 Adrian Talavera has been excellent through the years, and the drag racer from Tarlac was once again held as the Drag King. Talavera was the overall Drag King for 2019 and he was also the champion in the 160 AT (Stock Head Trail Bike) class. Michael Cortez got two titles as he was hailed as the king of the 150 4V UB (Super 25G) and 150 4V UB (25G) categories. 2019 Drag Queen was Angelica Joy Javier while JM Baltazar was the 180 AT Open champion. Evander Soliveres was the overall winner in the 240 4V AT Open. Joshua Clemente reigned in the 160 AT Open while 160 AT (59 Stock Stroke) king was Kian Lester Obedoza. Jayson Galang got the overall title in the Beginner Super 25G and Paulo Delgado champed in the Beginner 59 Stock Stroke class.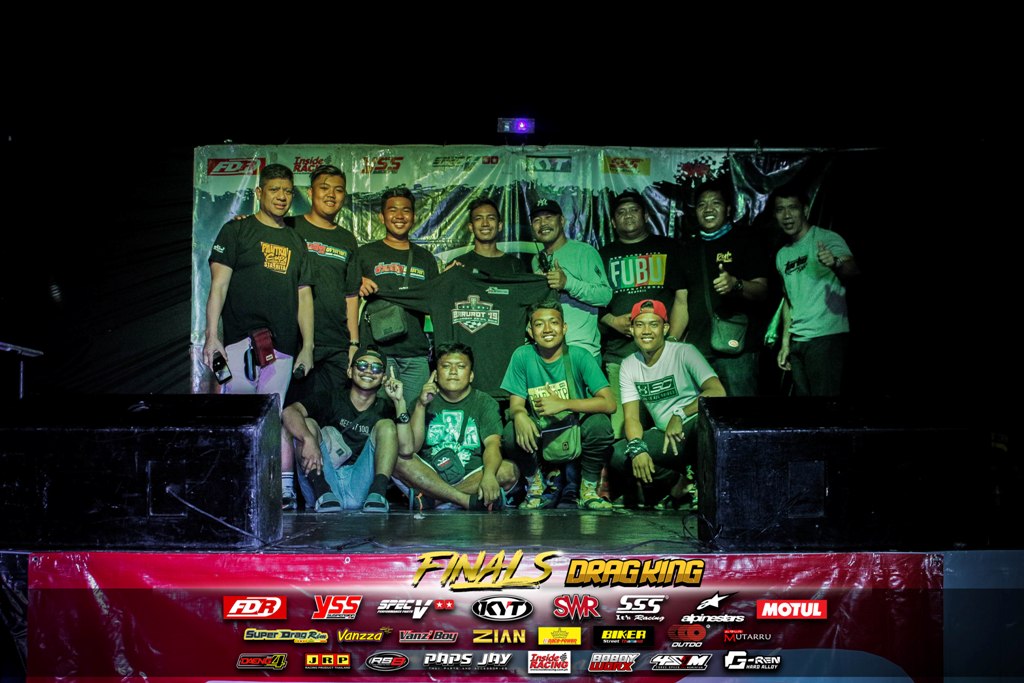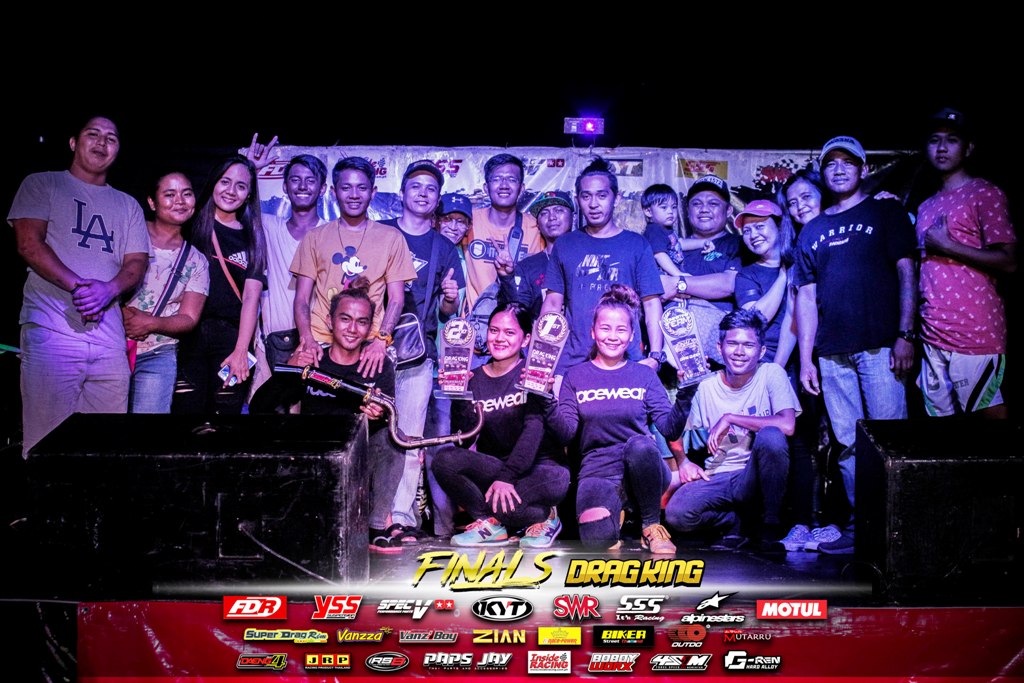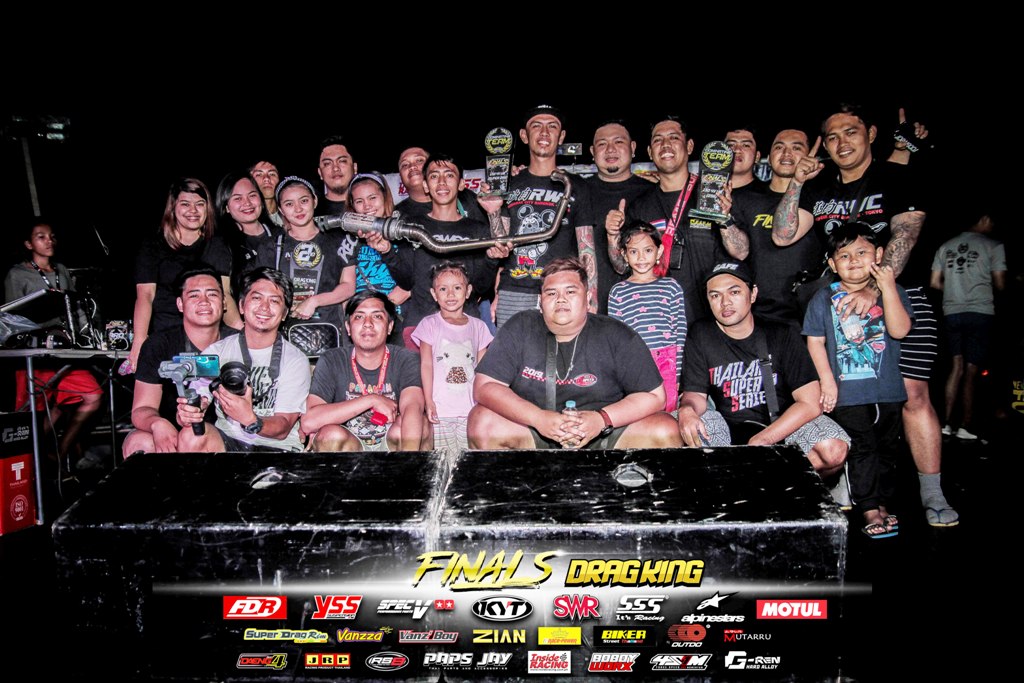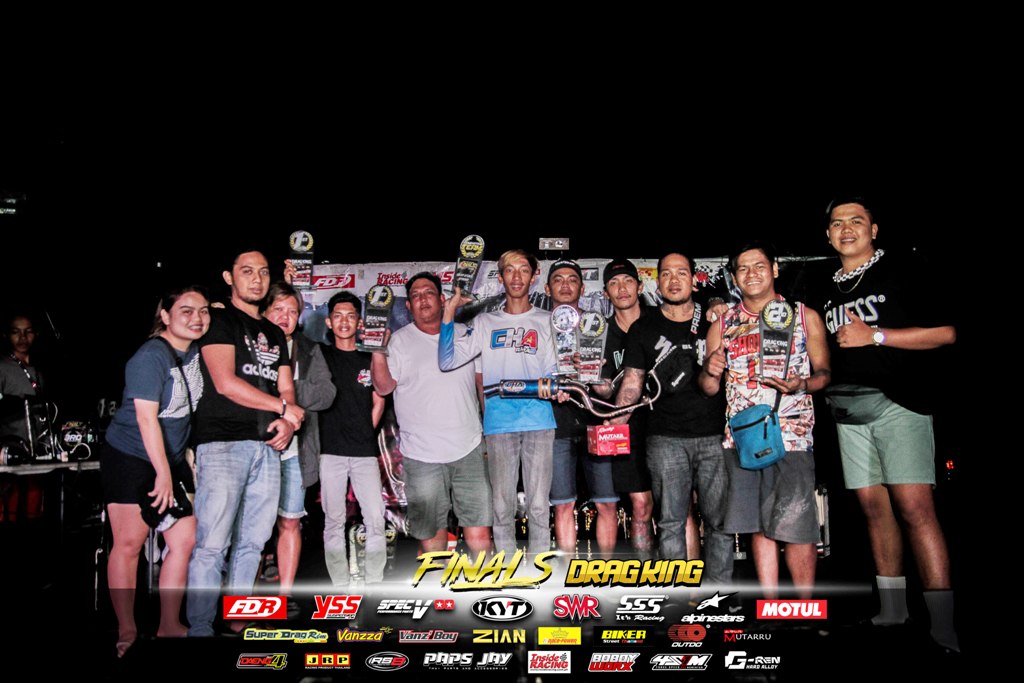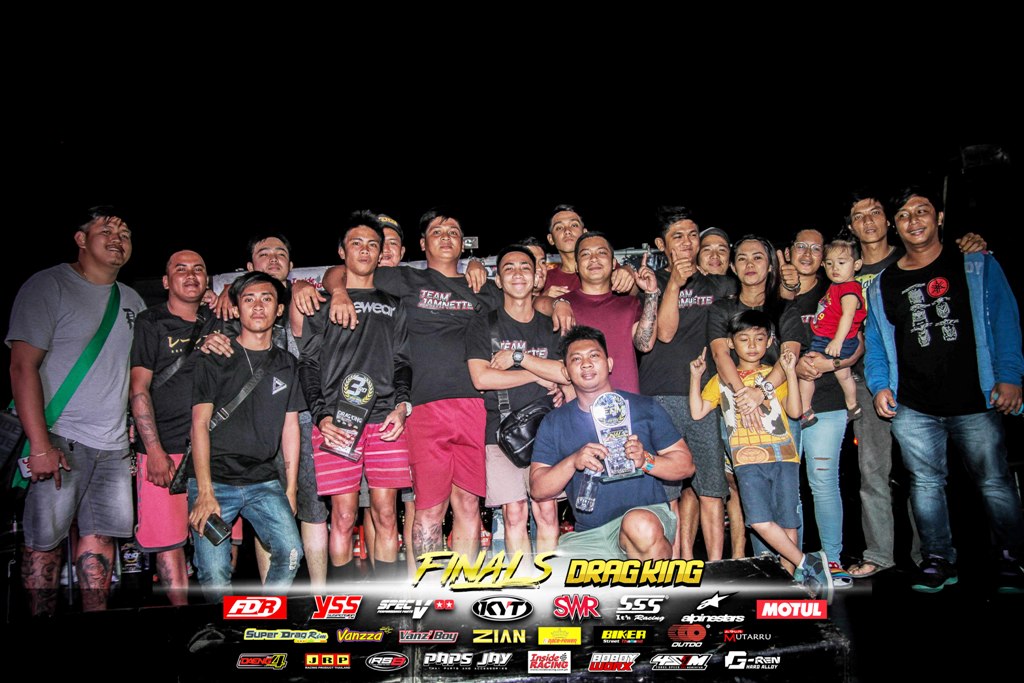 It was a festive mood as the final round winners and drag kings and queen were hailed. There was also a bike show competition. It was another successful year for Turbo Racing.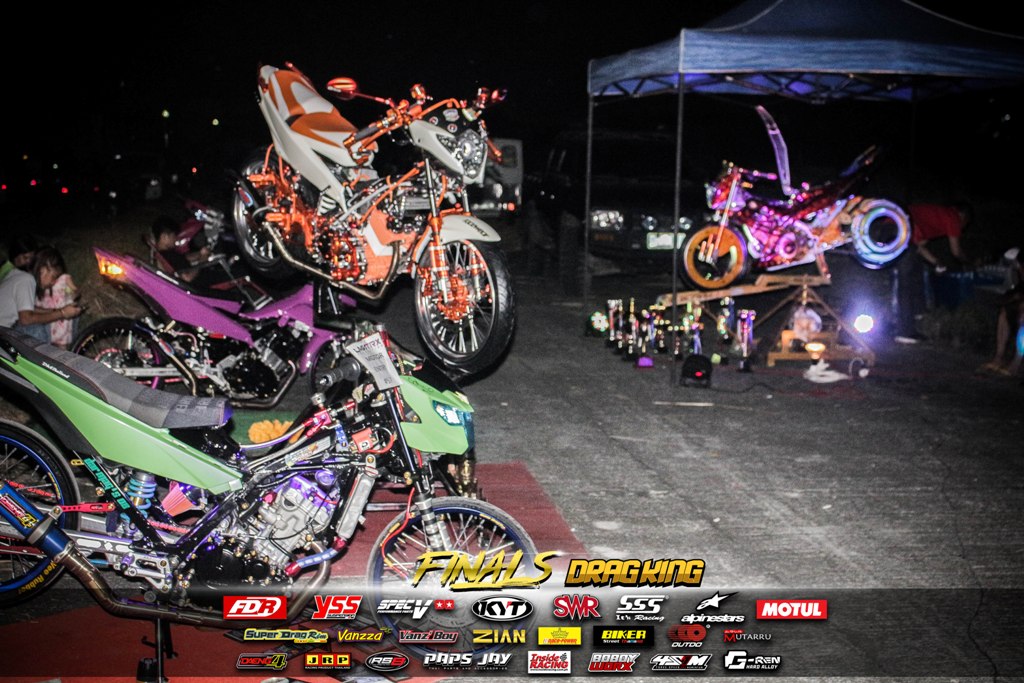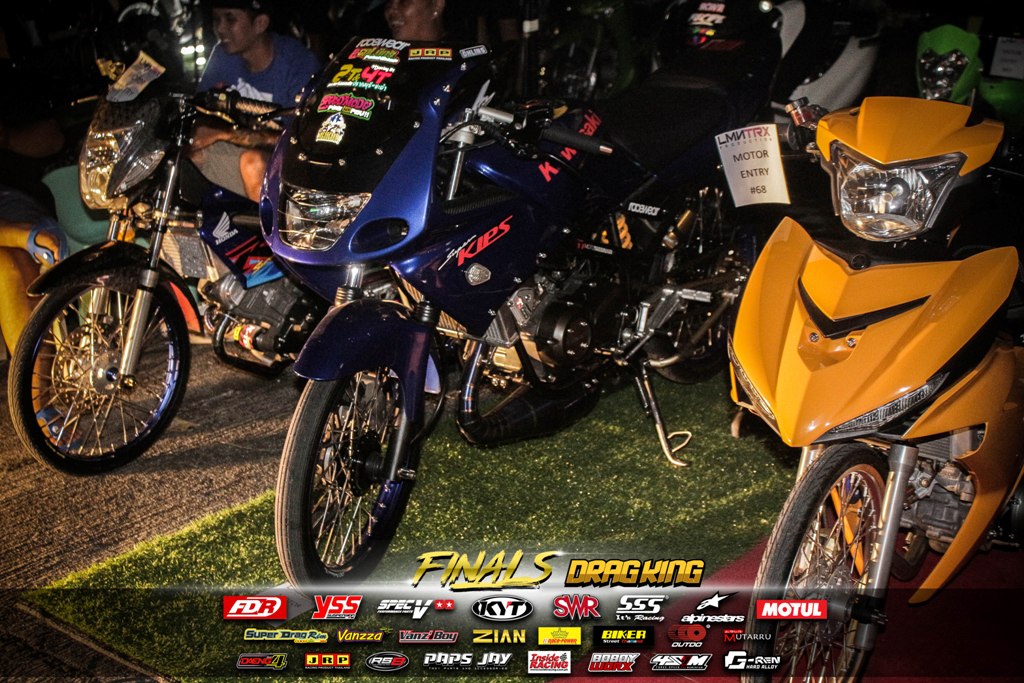 This article was published in InsideRACING Magazine Volume 18 Number 1 issue
Photos by Turbo Racing