2020 BMW F900 R Sport First Ride Review
Date posted on July 22, 2020
Share this
BMW Motorrad is more popular for its big boxer-twin engine adventure bikes and modern retro motorcycles, as well as for its screaming in-line four superbikes and hyper nakeds.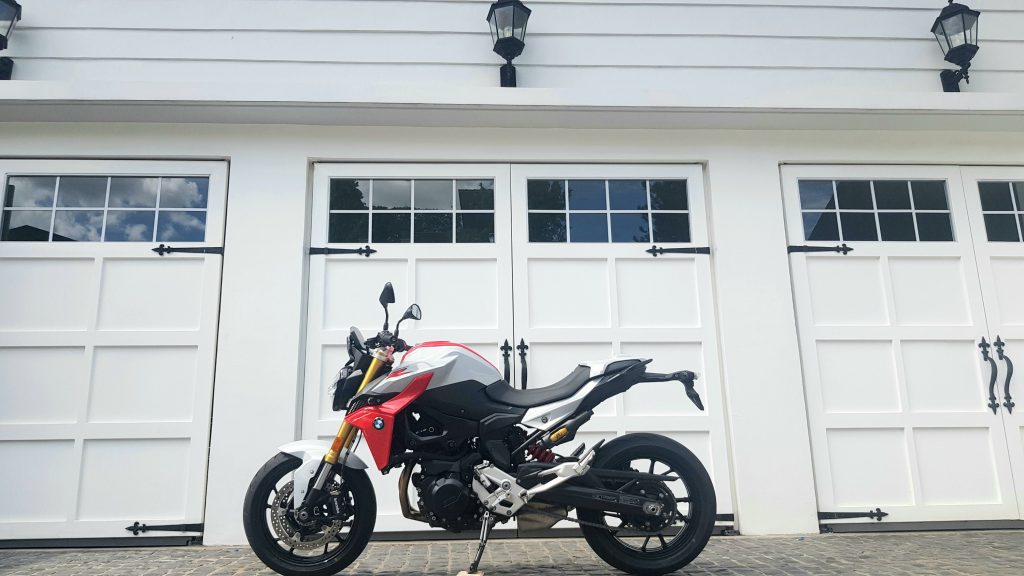 Recently though, it has been making headway to address the smaller bike segments with its G310 Roadster, G310GS as well as its C400X and C400GT scooters. These are efforts to attract more younger riders to the BMW brand.

Although BMW is strong in the middleweight adventure bike segment with its popular F800GS, which was recently upgraded to the F850 GS, their only presence in the middleweight road segment was the F800R Roadster.
The parallel engined (or in-line twin) roadster shared the same engine as the GS. It sold well from 2009 until 2013 without any update. It had an aluminum bridge frame, asymmetrical headlights and fuel underneath the seat.
2014 became difficult for the F800R due to the introduction of better, cheaper and easier to ride middleweights from the competition especially from the Japanese. While the ample power, compactness and asymmetrical lights are attractive for the off-road crowd, a similar package was not exactly getting high praises for BMW with the old F800R Roadster.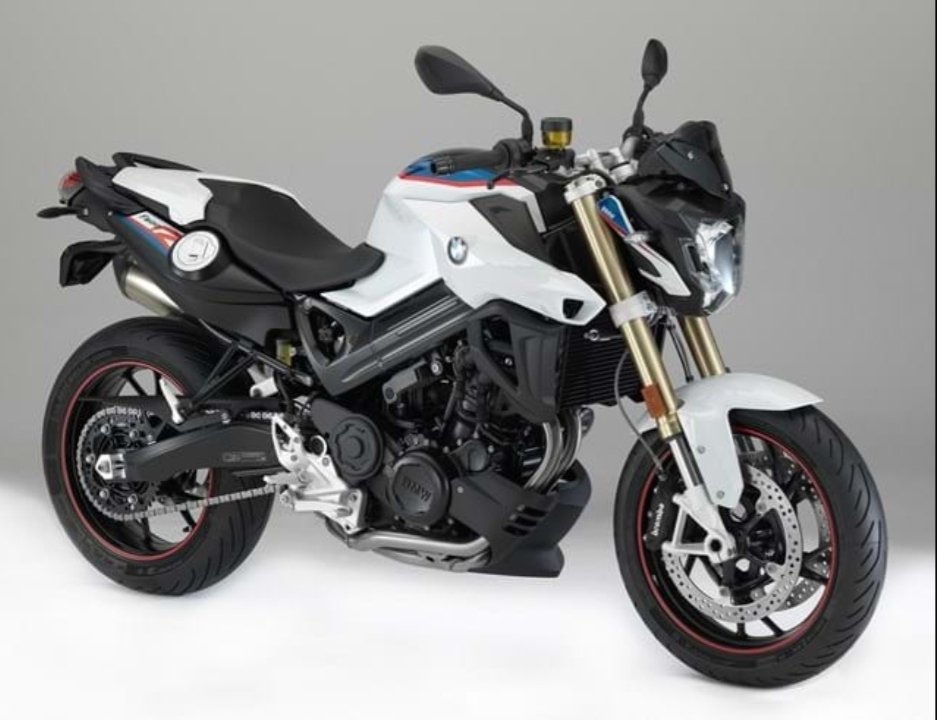 In 2015 it only received minor cosmetic changes to a single headlamp that made it look like a normal bike as well as the availability of electronic suspension adjustement (ESA). It also got a GT variant for touring with a fairing and saddle bags. But it still retained the analog instruments, underseat fuel tank and the same 798cc parallel twin engine supplied by Rotax.

With the upgrade of the GS to F850GS in 2018, the market was expecting and upgrade also of the naked road bike to an F850R in 2019. But to the market's pleasant surprise, BMW upped the ante and went above expectations and announced the F900R for 2019.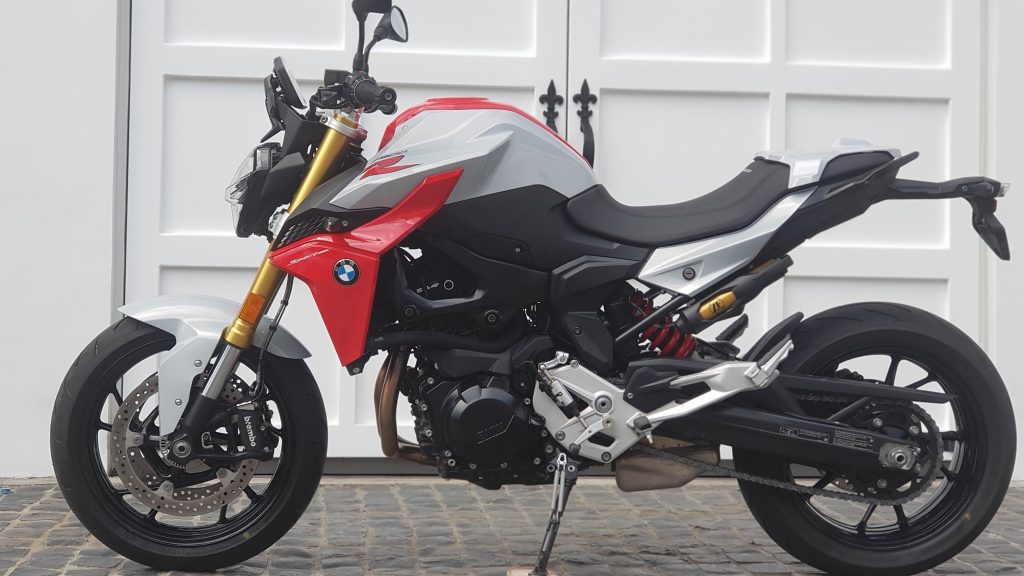 The new F900R was supposed to have been launched last March at the IR Bikefest but was understandably postponed due to the pandemic. BMW Motorrad Philippines only launched the unit last June.
It comes in two variants; the Standard priced at P655,00 and the fully loaded Style Sport priced at P775,000.
At that price level, it is hard to believe that this is a motorcycle that is made in Berlin, Germany and not from Southeast Asia or India.

The Bike

This is a completely new bike inside and out and not a just a refresh or a facelift. The upgrade from the old F800R was not limited to an increase in displacement only but it also came with many styling, dynamic and technical improvements.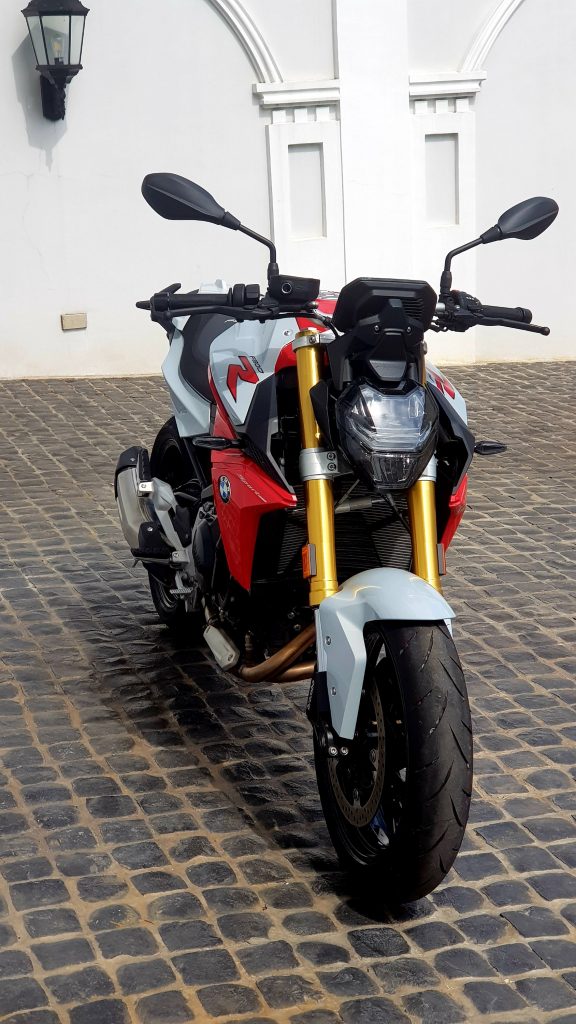 It is now way more gorgeous, way more desirable to ride, more powerful and with more technology built into it.

The F900R uses all new engine adopted by the F850GS with a crankpin offset and 270/ 450 degrees firing order giving it a V-twin character both in sound and feel.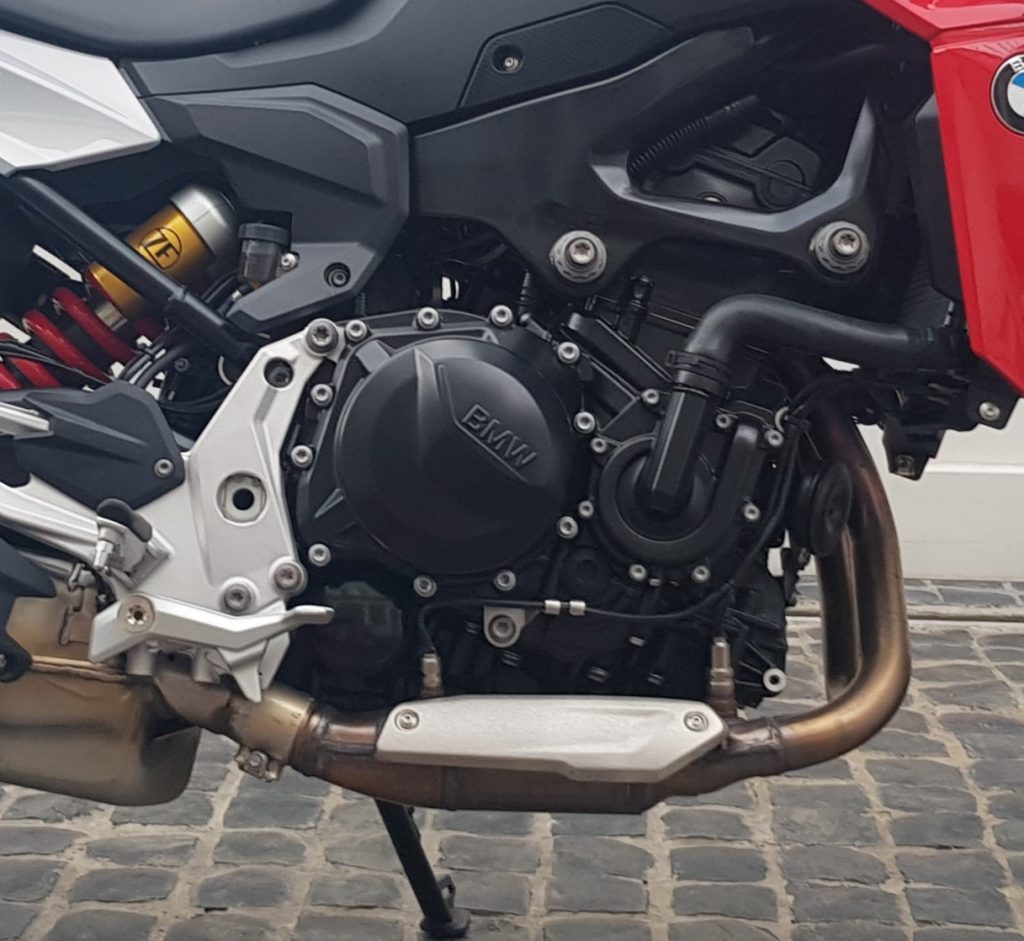 Displacement is now 895cc and power is up to 105 hp at 8,500rpm compared to 90 hp at 8,000 rpm for the old F800R. Torque is also enhanced to 92 Nm at 6,500 rpm up from 86 Nm at 5,800 rpm.

This is a complete redesign of the BMW middleweight bike, hence it uses a bridge style frame with steel shell construction and a traditional fuel tank location in front of the rider as opposed to the simpler aluminum bridge frame and underseat fuel tank.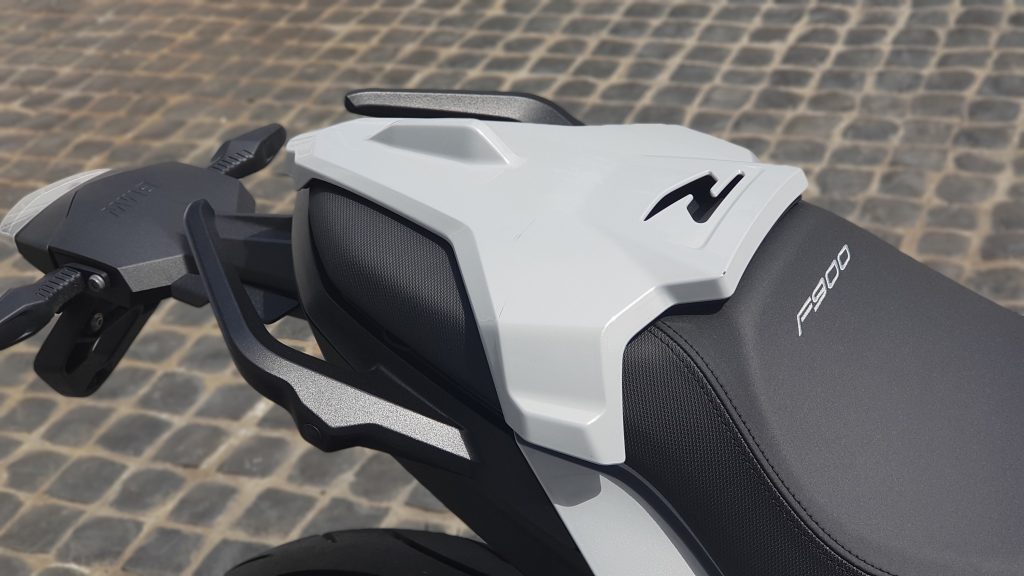 The frame integrates the engine as a load-bearing element and the light, plastic-welded fuel tanks with is a world first in motorcycle construction.

This means that the F900R's weight distribution will now favor the front end for more steering feel while the rear can now be more compact and beautiful especially with the sleek and unique rear seat cowl.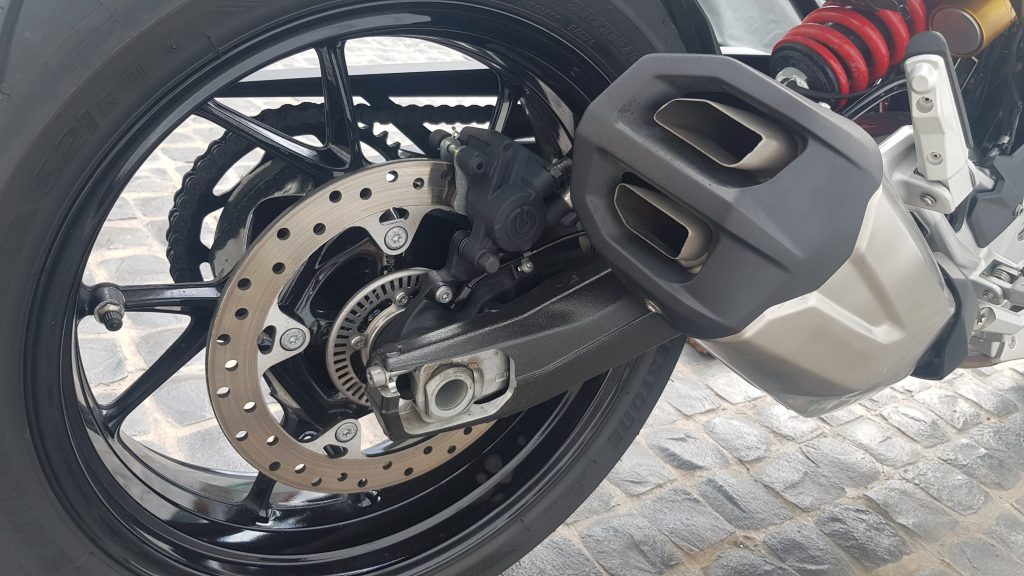 The drive chain is now also mounted on the left side and the muffler on the right side like most big bikes. The old F800R had it in reverse.

The new transmission is now equipped with anti-hopping clutch and drag torque control (MSR). Electronically controlled, the MSR prevents the rear wheel from slipping as a result of abrupt throttling or downshifting. Meanwhile, an anti-hopping clutch is opened from a mechanically preset threshold in order to prevent the rear wheel from stamping –for example when shifting down.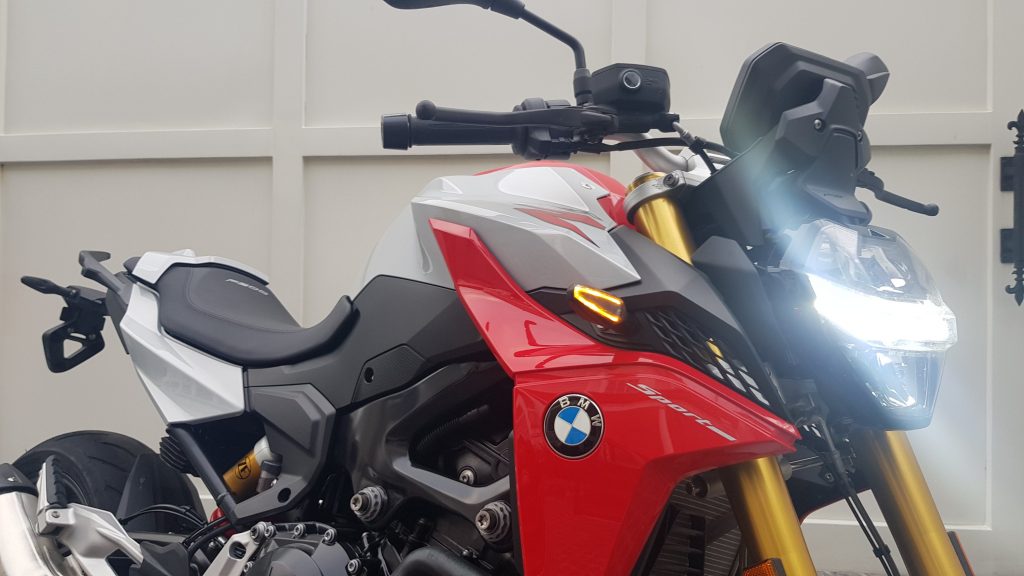 The sleeker F900R now has all around LED lighting Headlight with Adaptive Cornering function.

Probably one of the most desirable visual upgrade is the large, 6.5-inch colour TFT screen with crisp display and with BMW Motorrad connectivity.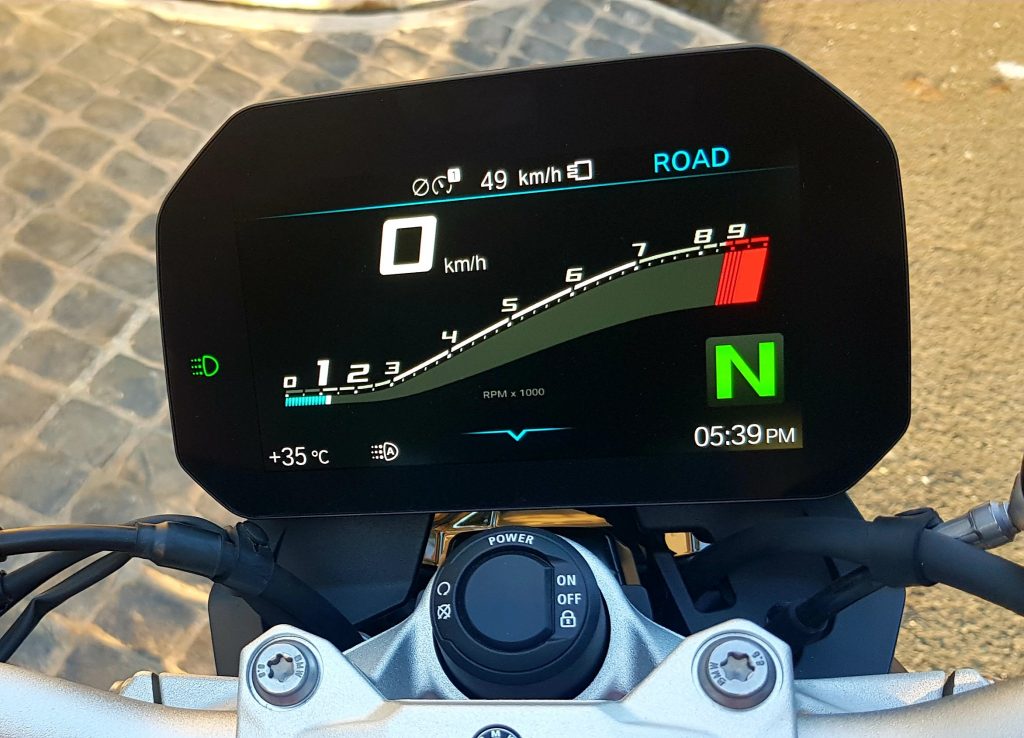 The graphic display is based on the S 1000 RR superbike and the variety of information, display quality and, most importantly, the user-friendliness are BMW's best so far.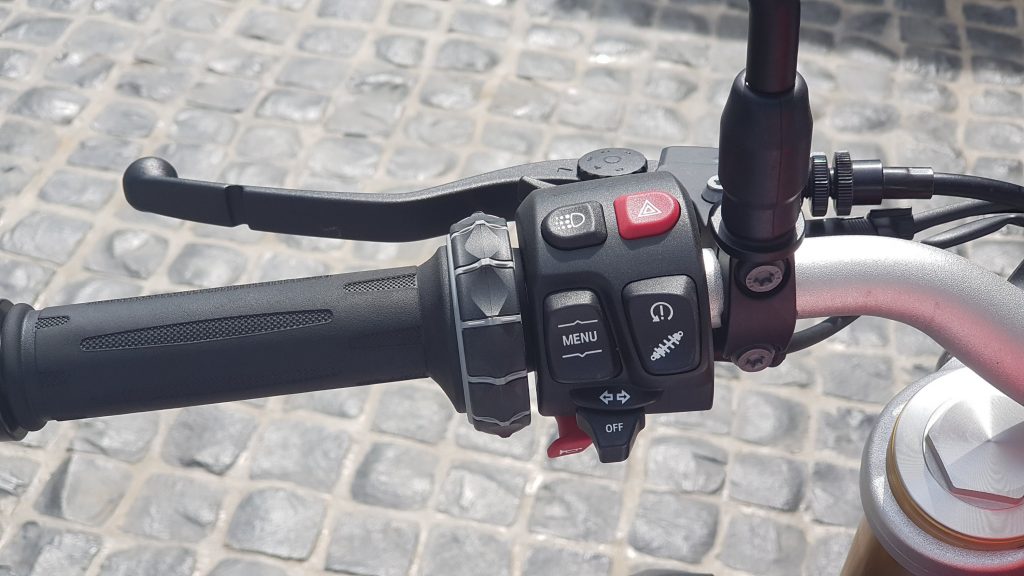 There is a multi-controller on the left-hand handlebar panel that enables the rider to scroll the screen display and adjust the vehicle settings and riding modes.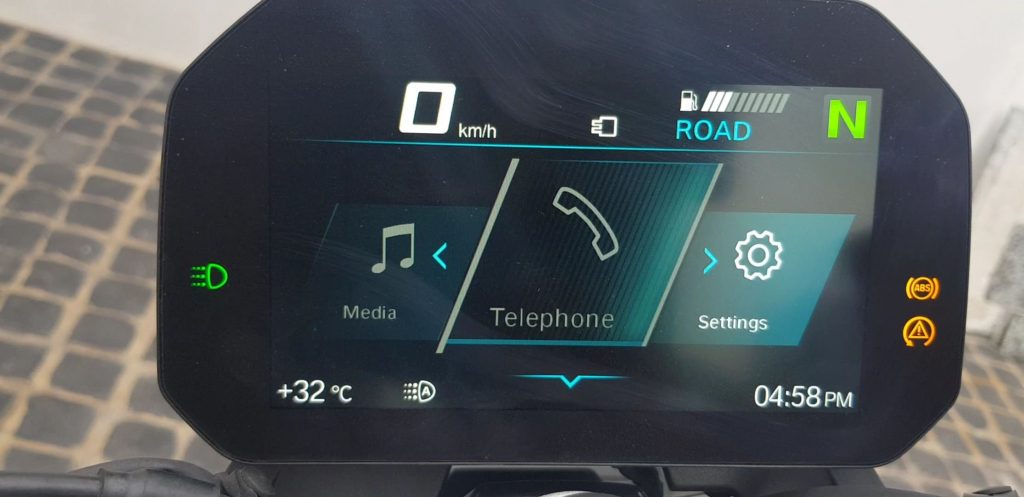 It is also possible to make phone calls, listen to music and navigate during travel using your smartphone and a helmet via Bluetooth pairing.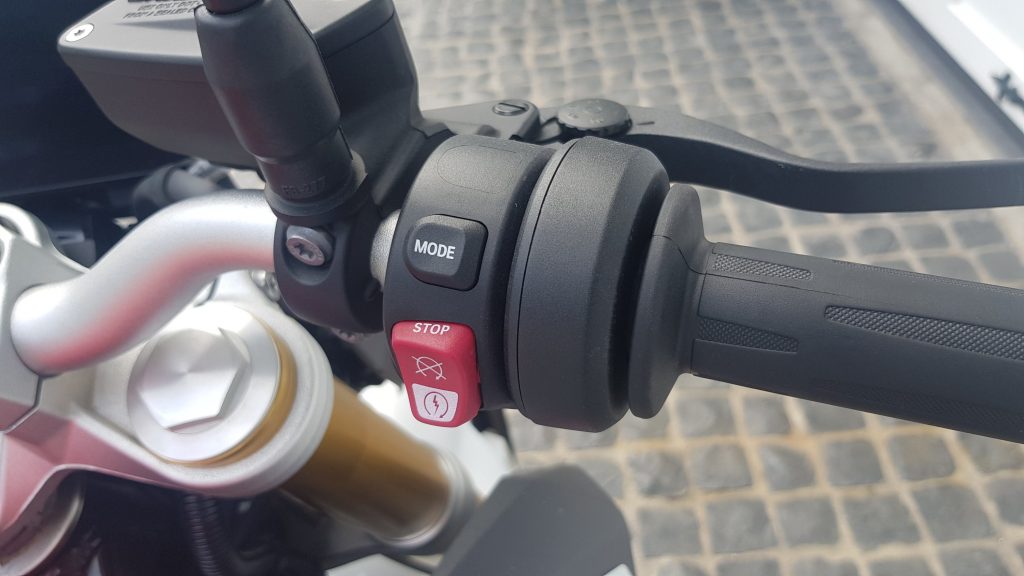 The Riding Modes can easily be selected by a separate button on the right handlebar which let you switch from Rain, Road, Dynamic, and Dynamic Pro.

This bike is equipped with Dynamic Electronic Suspension Adjustment (ESA). The rear suspension damping and preload can be adjusted by a button on the left and you can set it to Road or Dynamic damping and whether you ride Solo or with a Passenger and Luggage for preload.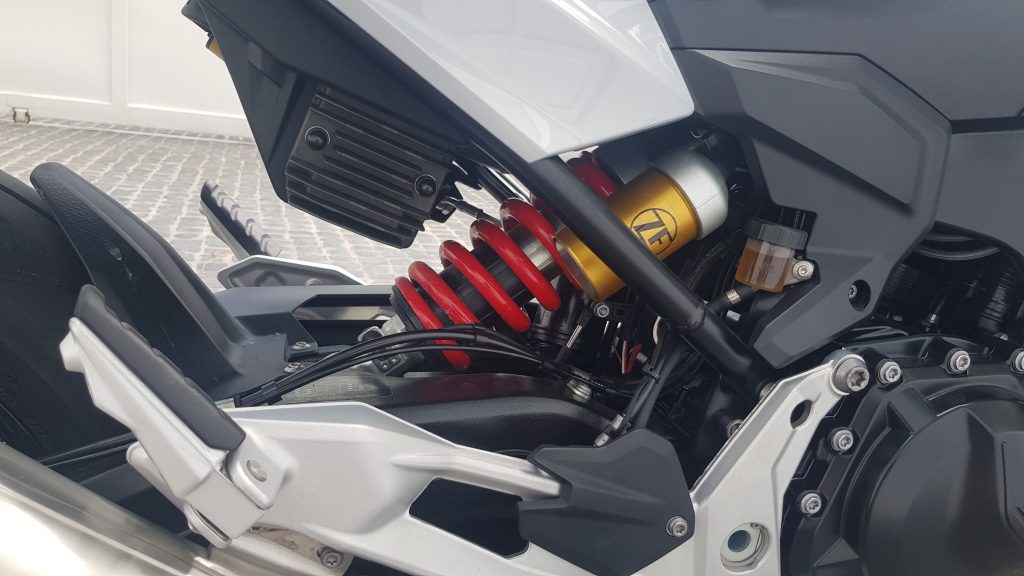 The standard Style Sport even has "Riding Modes Pro " which also includes additional displays (banking position, deceleration, lap timer, and many more when in Dynamic and Dynamic Pro modes.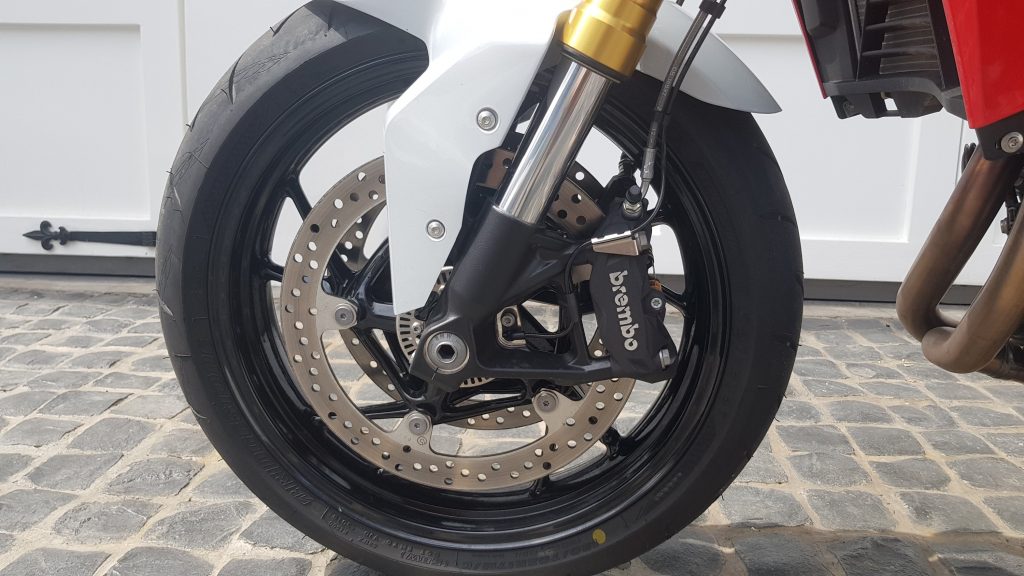 A favorite of trac kday peeps, is the Shift Assistant Pro that enables you to shift up and down quickly without using the clutch! This feature was previously seen on Supersport bikes.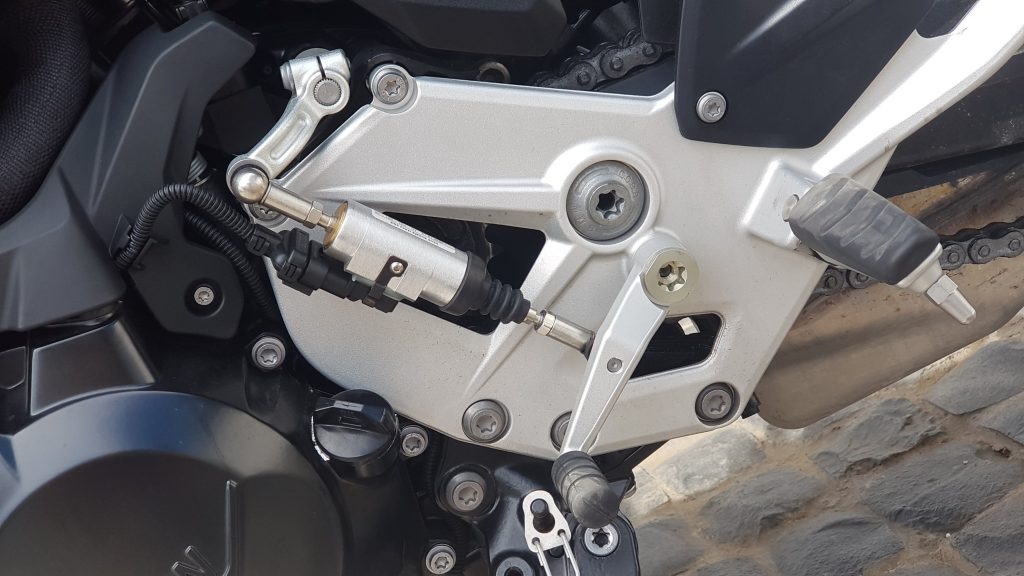 Other premium equipment include the electronic safety suite of Antilock Brake System (ABS), Dynamic Traction Control (DTC), and Automatic Stability Control (ASC). New for F900R is Adaptive Cornering Light (ACL) that gives better illumination of the road on corners, thereby ensuring even safer riding at night, and Keyless Ride that lets you ride the bike with transponder fob inside your pocket – the steering lock, ignition, fuel filler flap and alarm system are controlled by a transponder.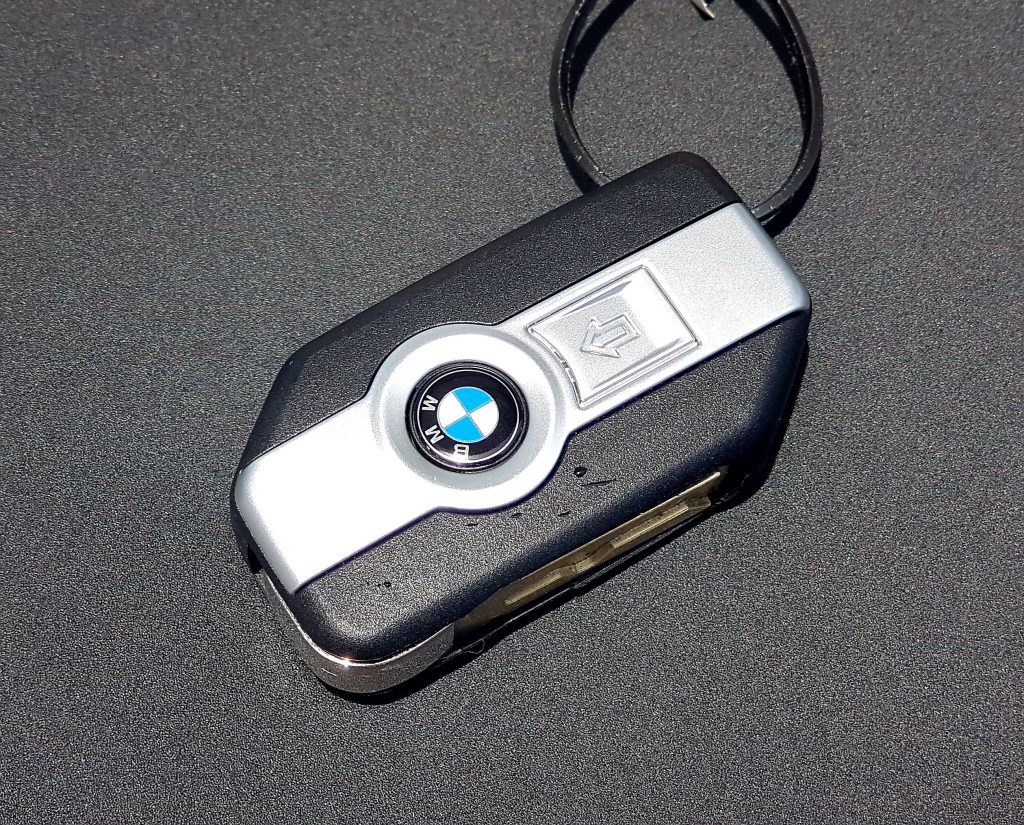 Despite all the additional equipment and larger engine, the F900R weighs only 219 kgs or only 7 kgs heavier than the old F800R.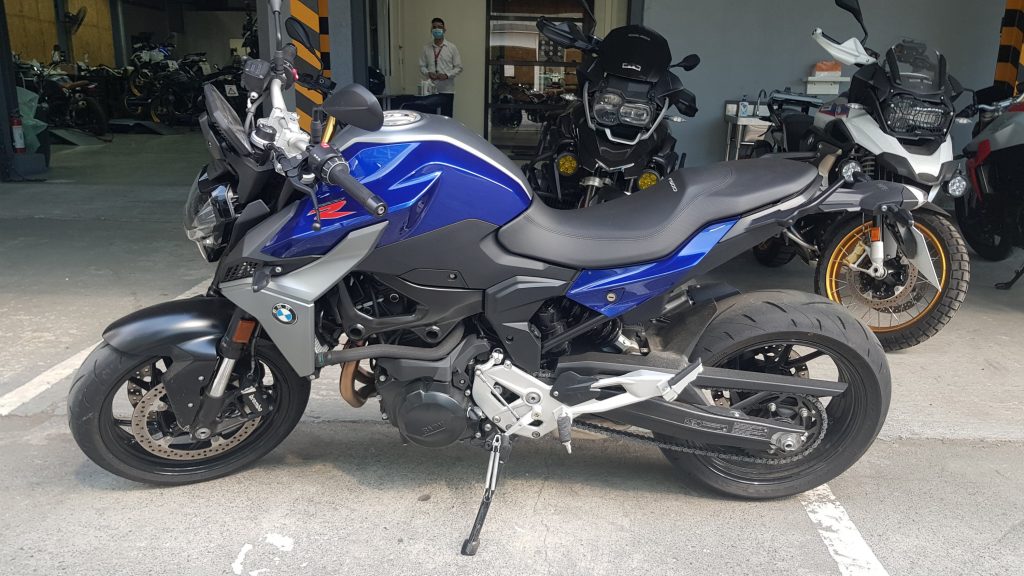 The detailed specs and differences between the Standard and the Style Sport variants are: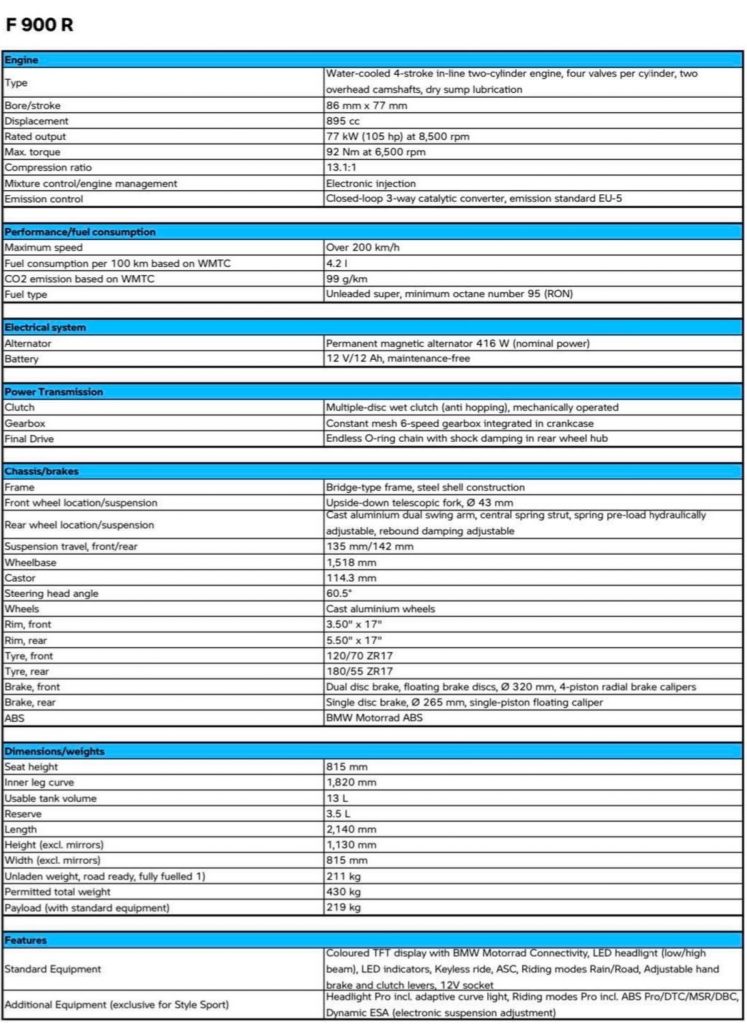 The First Ride Impression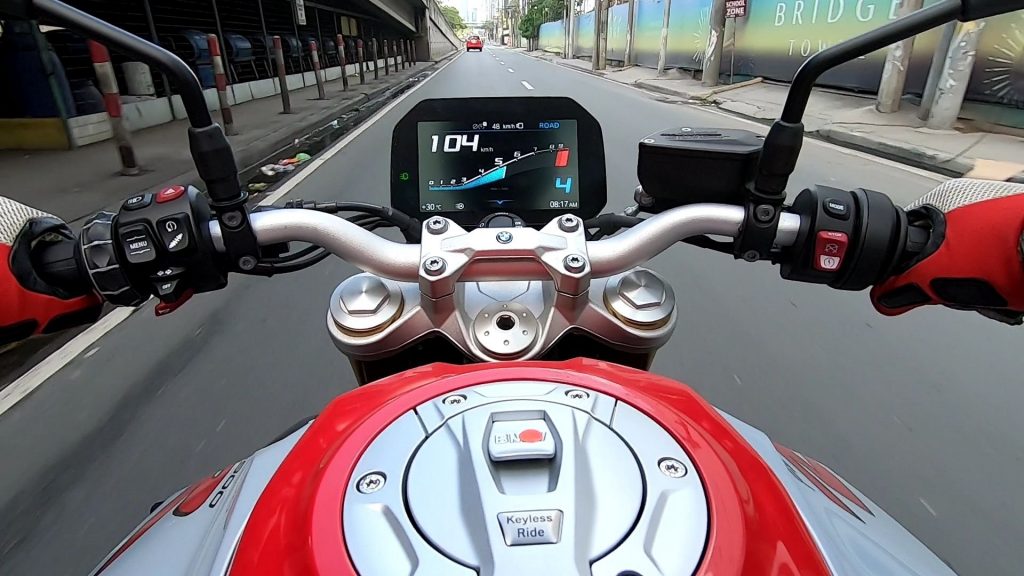 (This is our first test ride after the quarantine. We did not violate any GCQ protocols for this test. We stayed within a place where we are allowed to ride and we were not with any big group rides.

For this review three of the old IR test team riders are back! Al Camba, Philip Bonza and Jake Swann. We have a combined experience of over 100 years of riding scooters, big bikes, to small bikes to racing bikes. We have different weights, heights and riding styles so we can give you different point of views. We have been reviewing bikes for almost 16 years now and we hope what we can share with you our insights based on our combined experiences).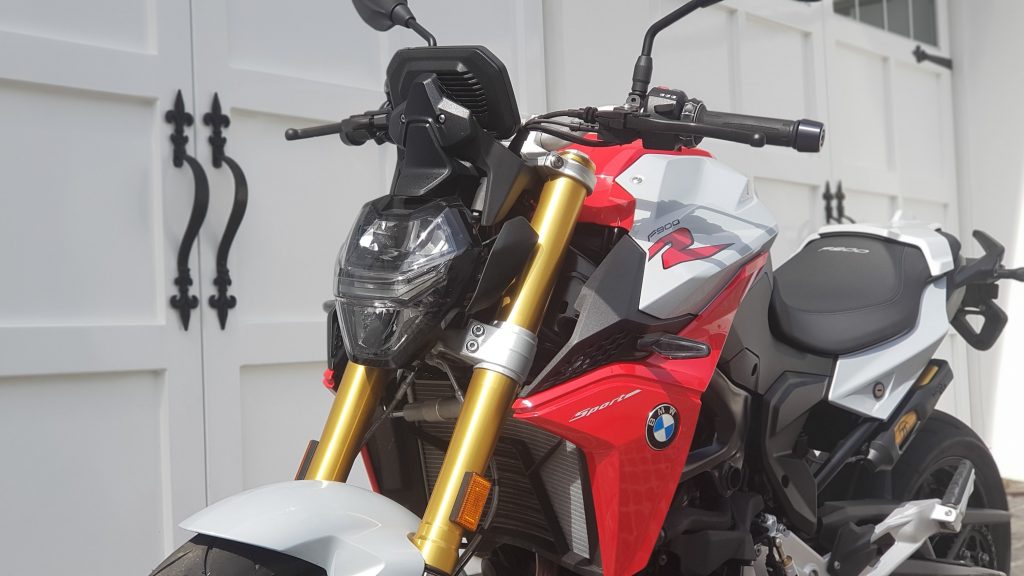 Beautiful, friendly, light handling, precise, refined, capable, well equipped, completely modern in every detail and very smooth are how we best describe our experiences with the F900R. One of us even called it perfect.

We found the F900R to be very visually appealing. The colors and the new shapes give it a real premium feel and the impression of a well designed product. Meanwhile the quality of the materials and switches look expensive, especially the big color TFT instrument display.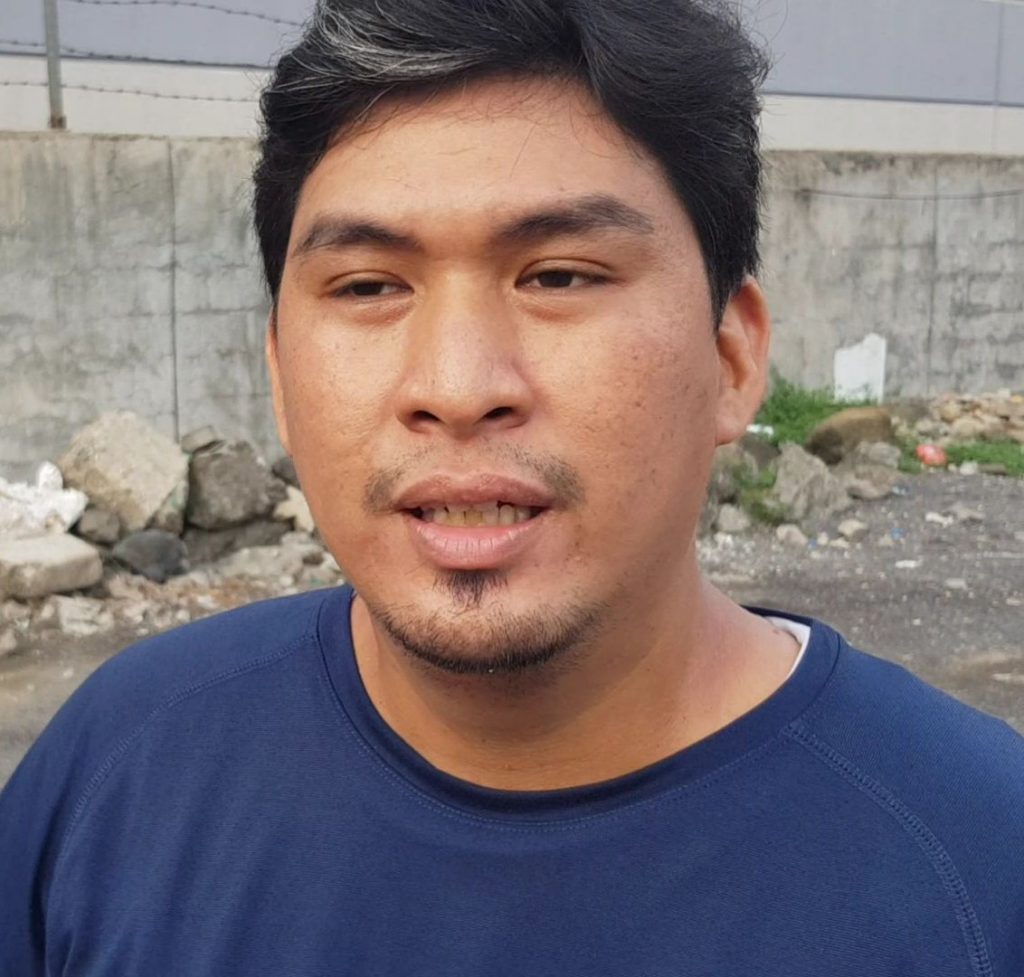 The bike's profile is very muscular and top heavy which make it look intimidating and a handful to ride. But we found out that it was not the case, in fact, it was the complete opposite.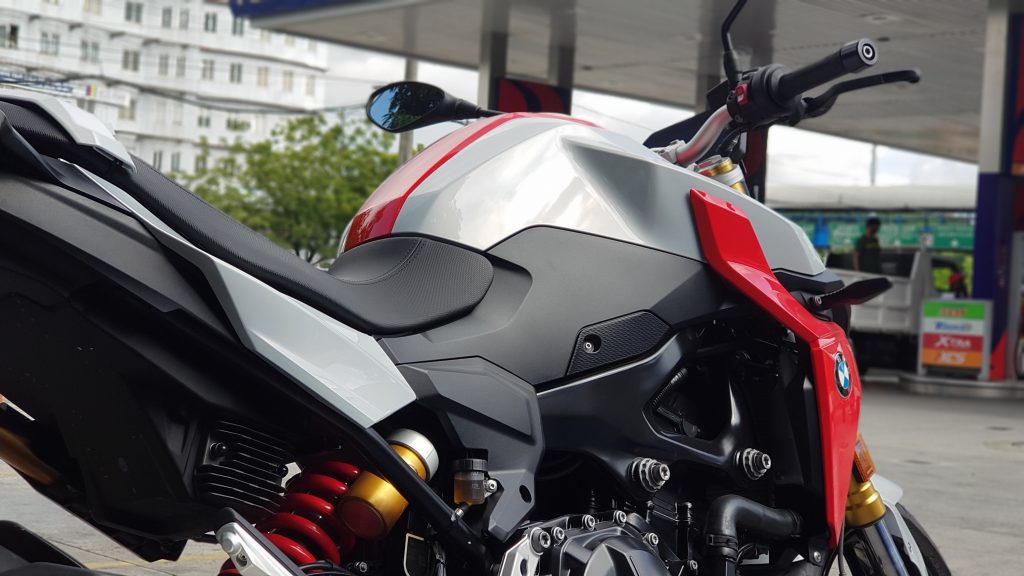 During the short time we had with the bike, All three of us it felt it handled a lot lighter than its declared 219kgs fully equipped.

The precise steering, light hand controls, precise shifting and smooth engine behaviour regardless of what Riding Mode you are in, make the riding effort as little as possible.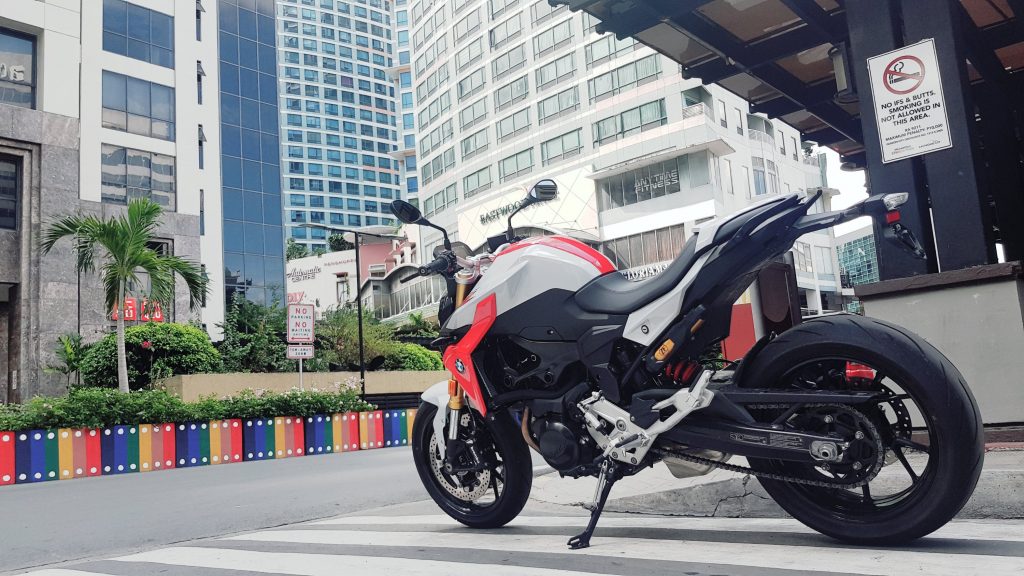 This will give a lot of confidence to aspiring beginner and intermediate riders moving up from smaller bikes. We all concluded that if you can ride a 200cc Duke well, you will have no problems riding this bike.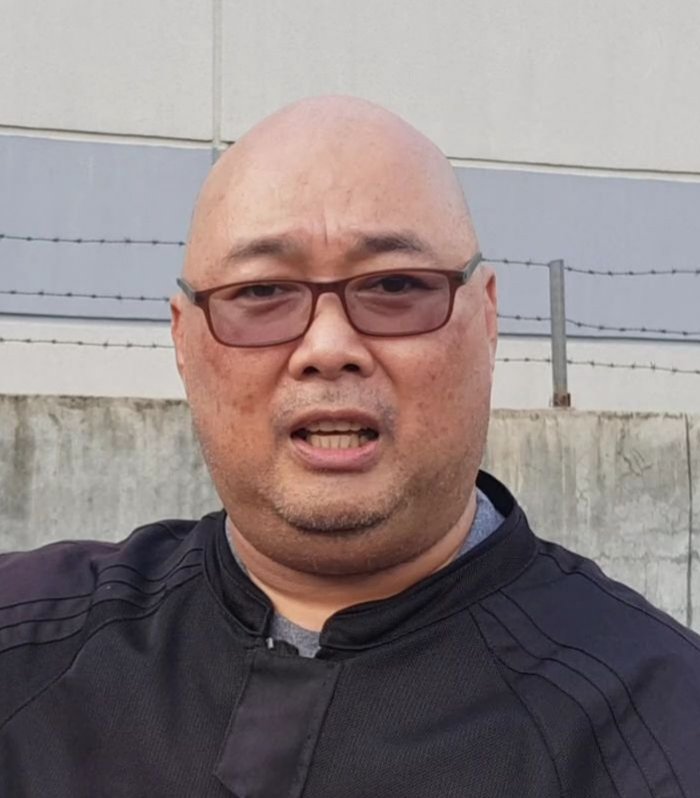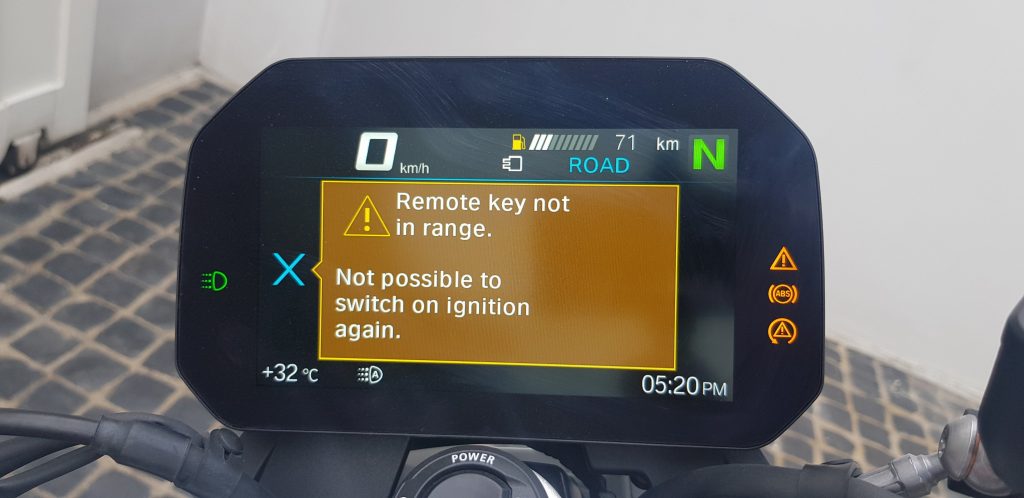 The Keyless Ride was very convenient. You can start the bike with a simple start button where you normally insert a physical key.
As a safety function, the bike will also not re start again after you turn it off if the transponder fob was not near so you better not leave it where you started your ride.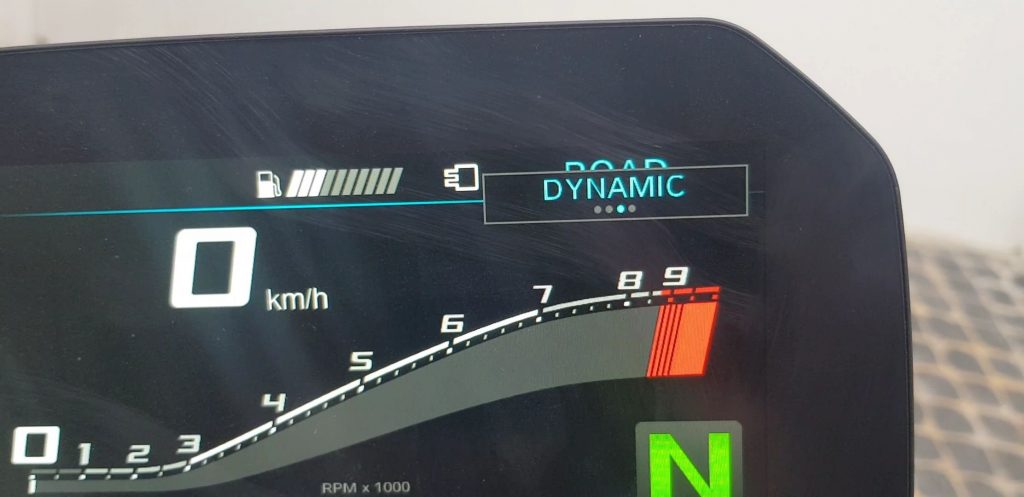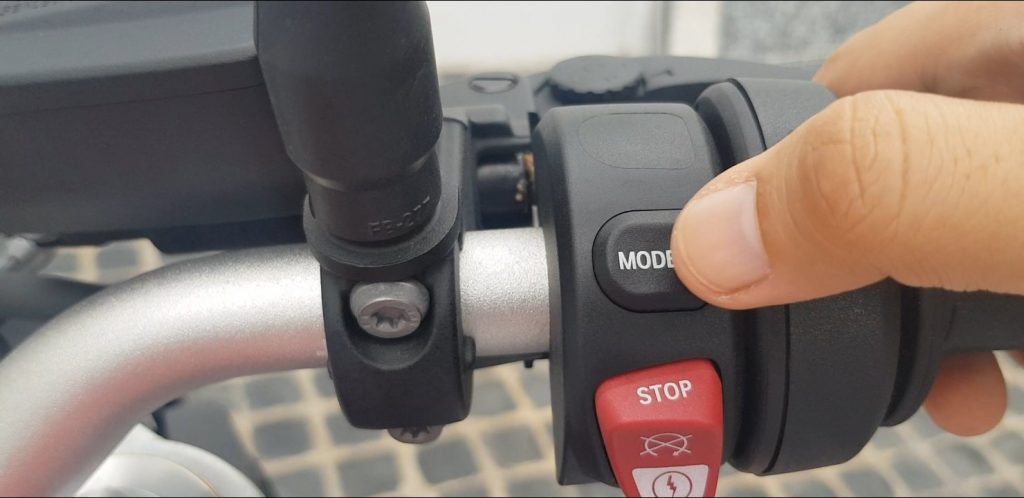 We were pleased that it was so easy to change the Riding Modes from Road, to Rain, to Dynamic, and to Dynamic Pro. It is done by just simple touch of a button on the right lever, you don't need fumble around to go to deep into the Menus to select it. Just one switch is all it took.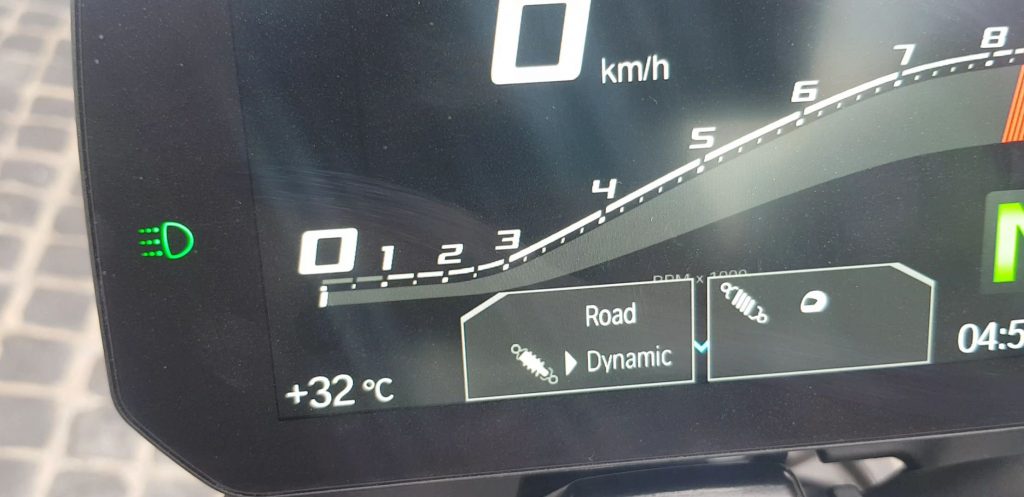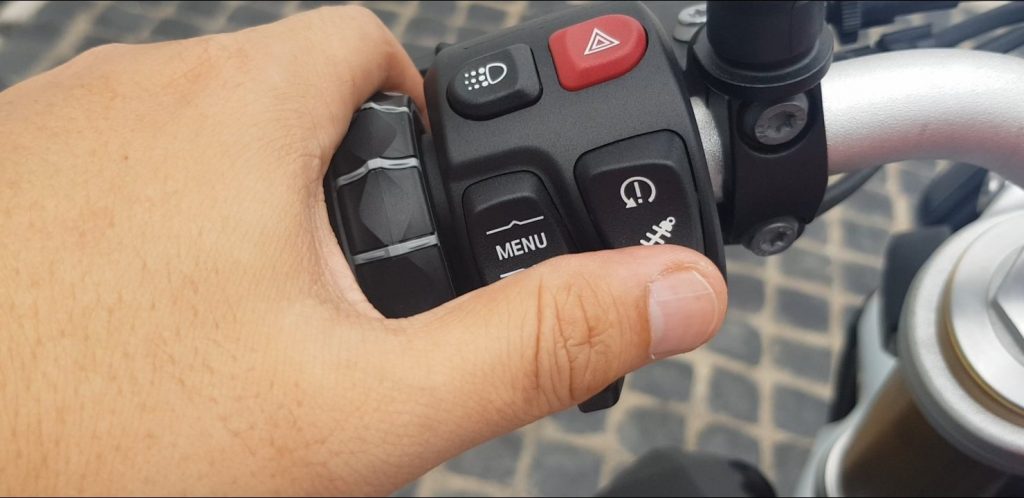 Same thing with the rear suspension but this time the button is located on the left handlebar. You can select damping from Road to Dynamic, and the pre-load from to Solo , to with Passenger or With Luggage or Without.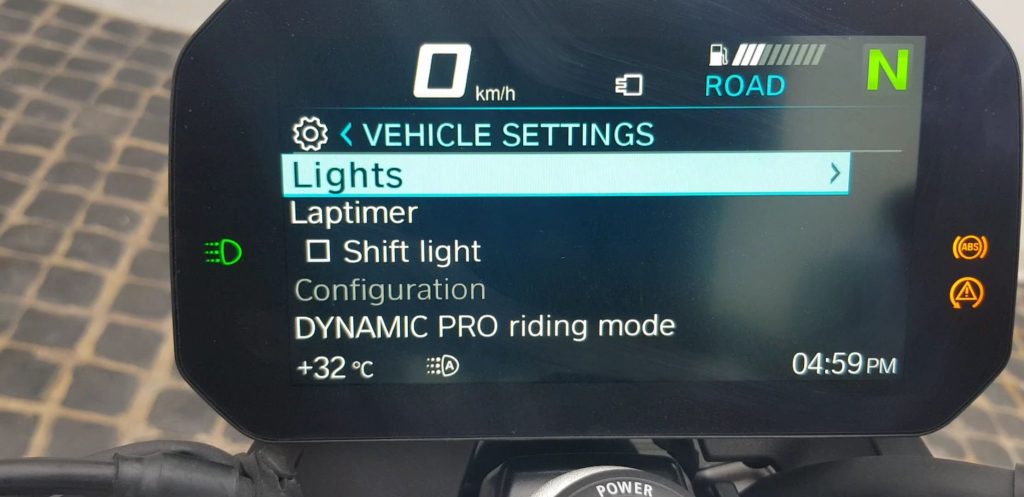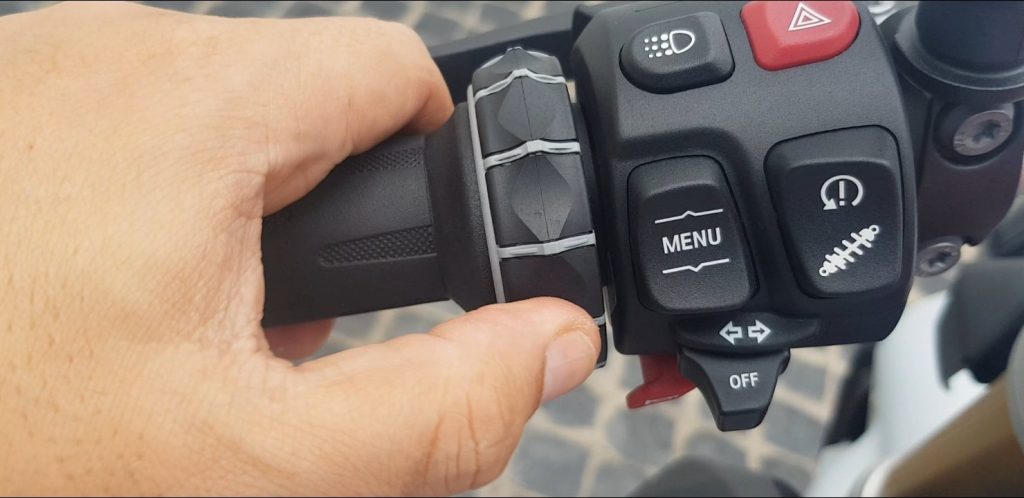 If you want to adjust more vehicle settings, use navigation maps or connect your phone via bluetooth, there is the multi- selector ring with toggle functions that allows you to go deeper into the menu using the wonderful big TFT screen.
Previously, this control feature is only found on more expensive BMW models. It is intuitive has been refined for many years.

There were a lot of options and settings available but we didn't have enough time to play around with them.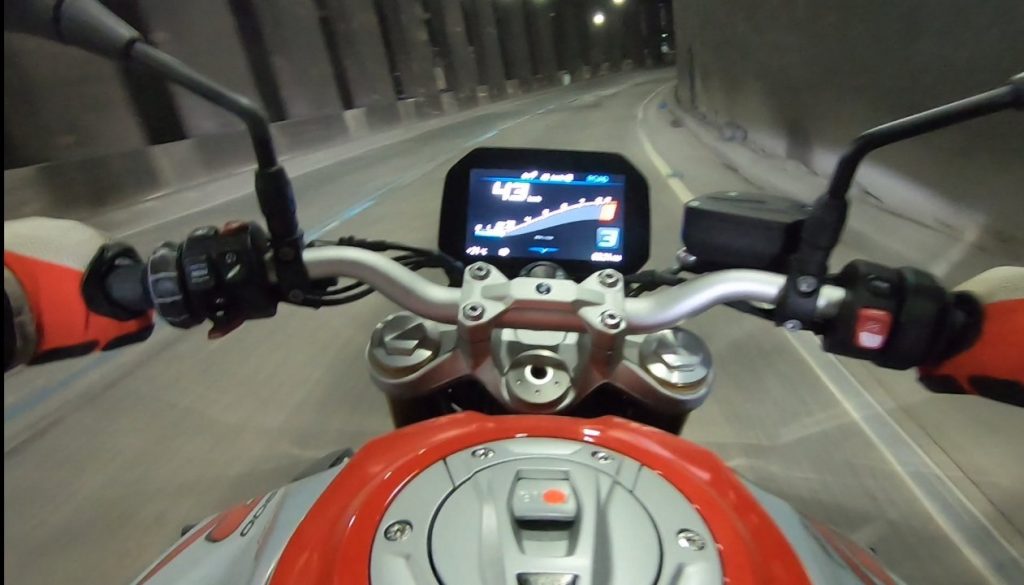 We mostly found the ROAD Mode ideal for spirited daily riding in the city and highways. The RAIN mode we only tried to feel the level and never used it again (because it did not rain during our test).
The DYNAMIC and DYNAMIC PRO Modes give more precision and urgency on the throttle. On the road, we did not ride it hard enough to discern the automatic fine-tuning of the ABS, DTC and ASC in these two modes. More capable and faster? Yes, but not really necessary for daily rides.

For fast experienced riders though, you will be happy to leave it in DYNAMIC Mode all the time and moving to DYNAMIC PRO when you go to ClS or BRC.

It is same thing with the rear suspension, we left it on ROAD Mode and felt perfect on the bumpy rippled roads of Manila and on the short highway runs.

We did not try to explore the highly desirable sporty features like the Cornering ABS and Shift Assist Pro as we did not have race track or an empty winding roads available to us during the test but we are confident that they bring the F900R's sporty ride experience to another level. We have tried it on other bikes before so we know how these features can further enhance its capability.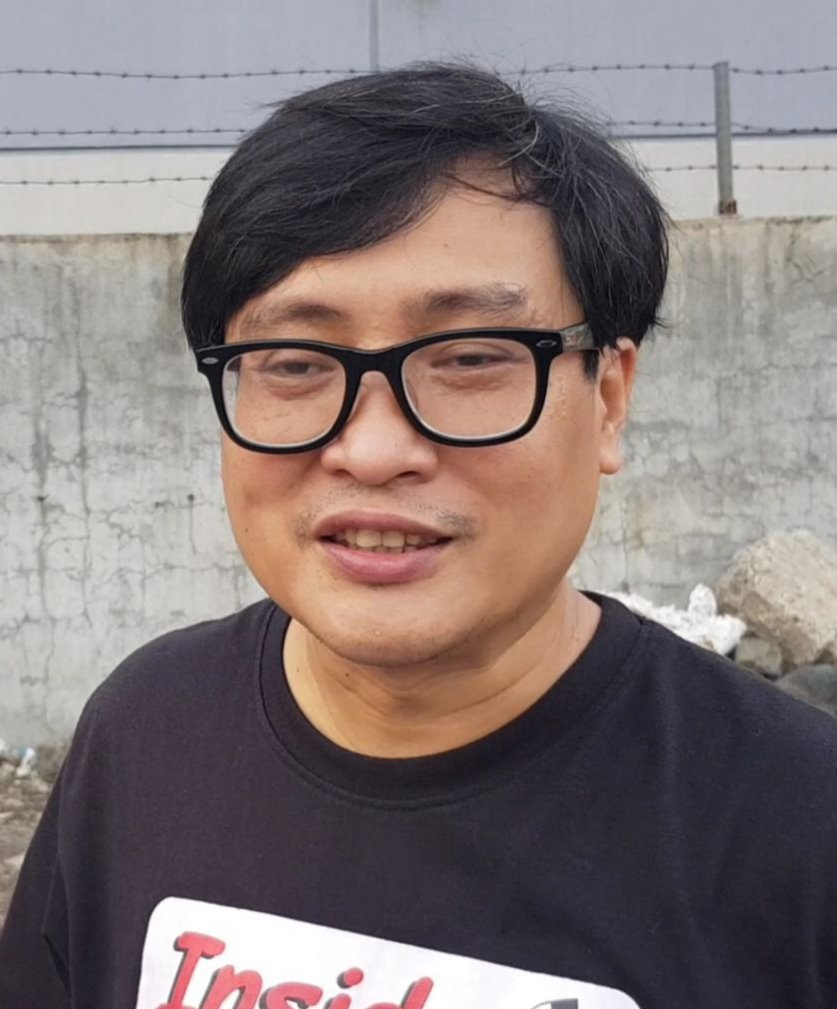 The difference between the Standard and the Style Sport are the Adaptive Curve Headlight, Dynamic Riding Modes with Shift Assist Pro, and Electronic Suspension Adjustment (ESA). All but the ESA can be retrofitted in the Standard model.

The Standard model is already impressive. It is amazing now how much equipment you can get for the price, especially considering that this is a BMW motorcycle that was made in Germany!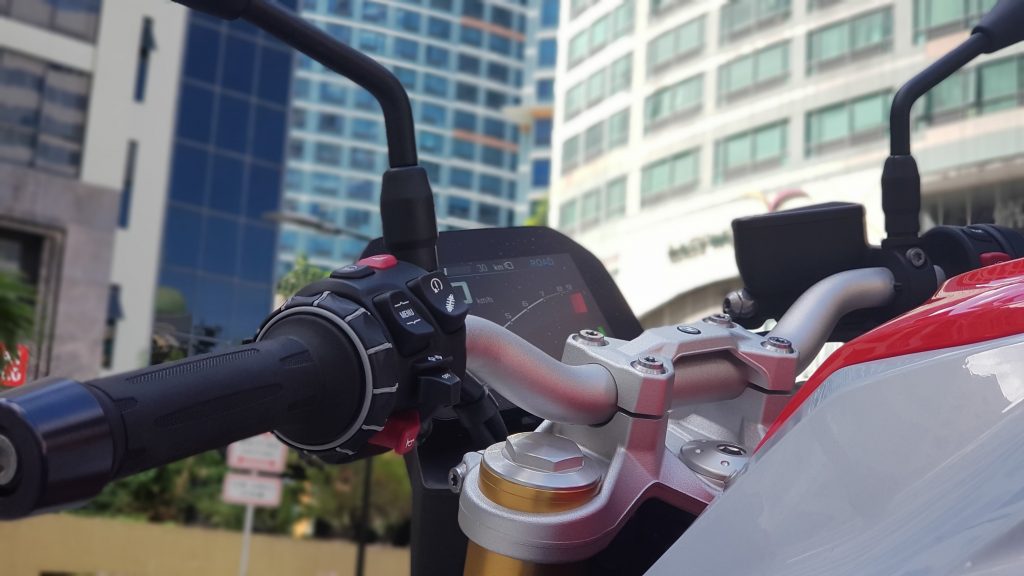 To summarize, this has got to be one the best new model from BMW since the S1000 RR introduction more than a decade ago in terms of the leap in performance and equipment level.

The new smooth engine, the top line electronics and the magical easy handling all make the F900R a great motorcycle. Yes modern retro bikes has their appeal but this is something else!

Add to it the amazing price point and BMW has again another segment bestseller!
This reads like a paid piece of advertising but it was really hard to find fault with this bike and there were too many hings that were designed right and felt right. Even the price!
Meanwhile, for those who still prefer a more upright ergonomics, better wind protection and longer suspension travel for more comfort, just wait a little longer because the F900R's brother the F900 XR will come sooner or later.

Thank you BMW Philippines for lending us the bike. We hope we're able to test more bikes soon.

Thank you IR Nation for sharing our review.
Thank you for visiting insideracing.com.ph. You may express your thought below through the comment section. You may also follow us on Facebook, on Instagram @Insideracingnation or you can subscribe to our YouTube channel.