2020 Wheeltek Kawasaki California Superbike School
Date posted on February 12, 2020
Share this
The Wheeltek Kawasaki California Superbike School media presentation was held at the Wheeltek Kawasaki Krib in Makati last December 10.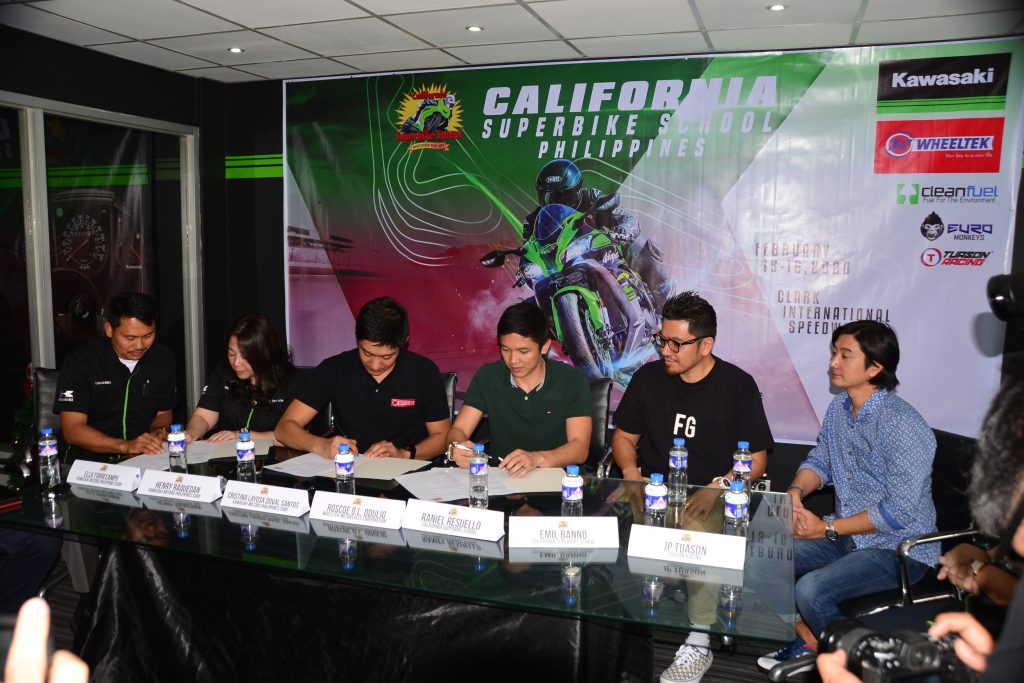 This is the second year partnership of Wheeltek and Kawasaki in presenting California Superbike School Philippines.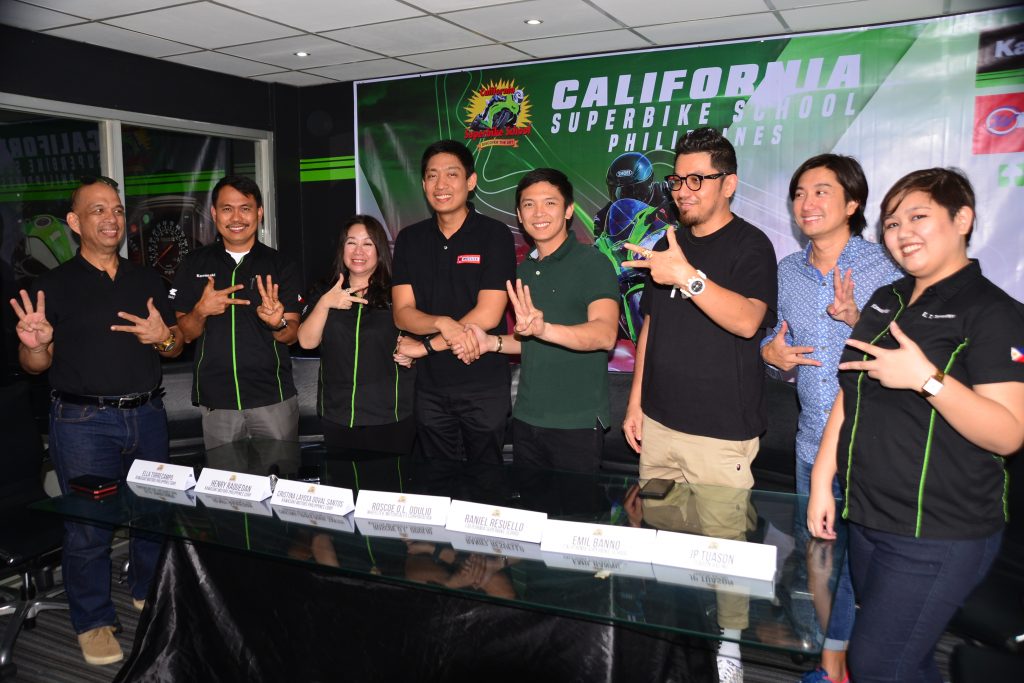 In the contract signing are officials of Kawasaki Motors Philippines Corporation headed by Ms. Cristina Layosa Doval Santos or lovingly known as "Teench", and with soon to graduate as a big bike rider Mr. Henry Raquedan as well as Ms. Ella Torrecampo.
For Wheeltek Motor Sales Corporation, present were VP for Sales and Marketing, the dashing Mr. Roscoe Odulio and Mr. "Big Bike Institution" Bobby Orbe, Wheeltek's General Manager for Big Bikes. For the California Superbike School Philippines, in attendance were 2-time Philippine Superbike Champion Raniel Resuello, Mr. Emil Banno and Mr. JP Tuason of Tuason Racing.
Classes will start on February 15-16, 2020 at the Clark International Speedway in Pampanga where as usual, 4 levels will be filled with beginners as well as intense racers. Instructors and coaches will come from Australia, the United States of America and European countries to check and discuss the progress of each student on a one-on-one basis.
*This article was published in InsideRACING's Volume 17 Number 12 2019 issue.