2021 VOGE 500R First Ride Review – Simply Irresistible!
Date posted on April 16, 2021
Share this
Here is an interesting fact. Did you know that VOGE motorcycles first made its appearance way back in 2019 at the IR Bikefest?
Yes, they were one of the Chinese exhibitors who came wanting to expand to the Southeast Asian market. One of our long time partners, Eastworld of Motorstar who were looking for another brand to move up with the big bike market, spotted them and a new partnership was born.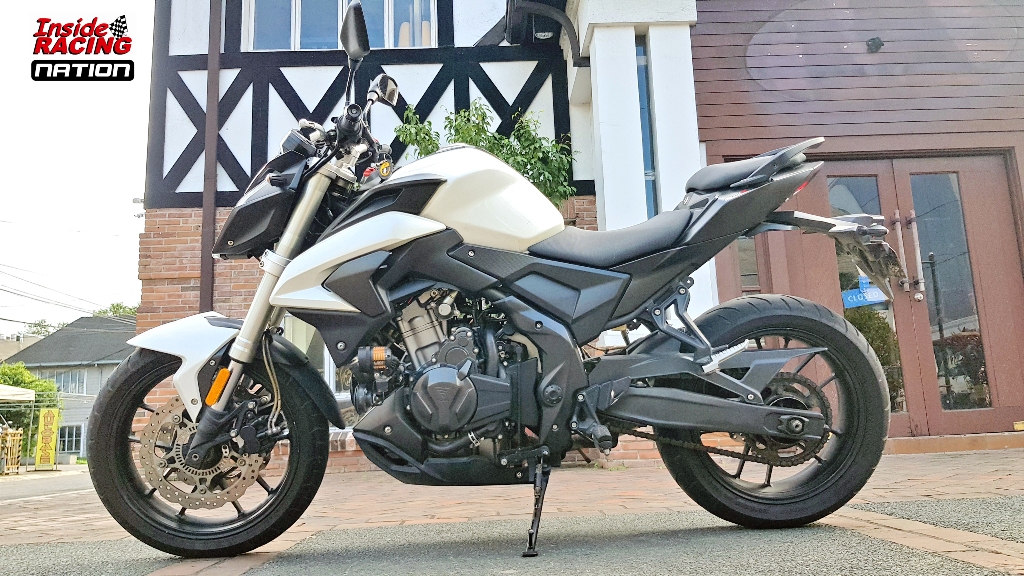 The bikes on display never left the country anymore as Eastworld took delivery of the bikes to begin a rigorous evaluation and testing. The bike went around the Philippines under all weather and road conditions. In fact, the 500R accumulated more than 15,000 kms before VOGE Philippines finally opened its first showroom in January 2021.
That very same unit that was on display at the World Trade Center 2 years ago, already 15,000 kms on its odometer, was lent to us to review. We think it speaks volume of how confident they are about the product.
The brand is now well known in Europe and South America.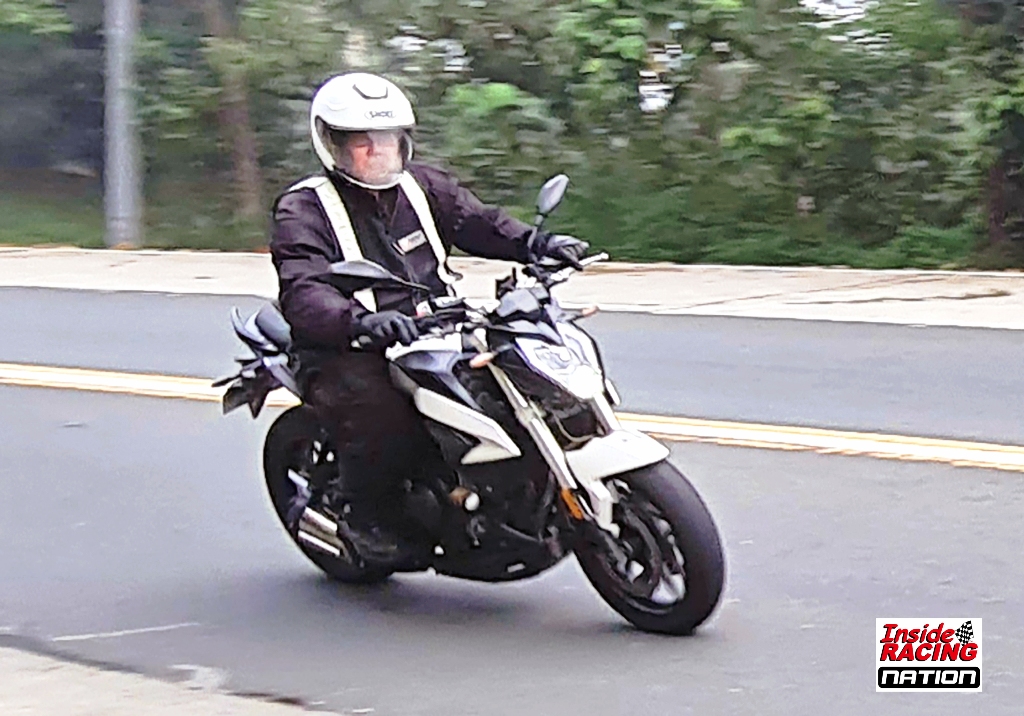 The VOGE 500R is simply amazing! It is light, durable, beautiful and yet cheap. A combination of product attributes that is impossible to find in other brands.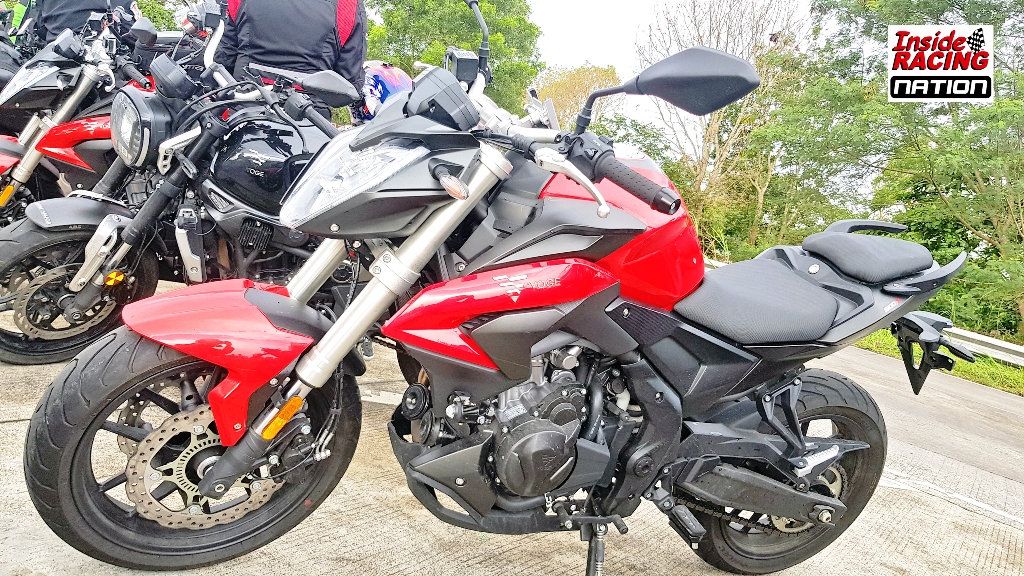 It has a modern streetfighter look that looks both European and Japanese. The headlight is similar to an Austrian high-end streetfighter while the crest looks like a mean naked bike from a Japanese brand. The dimensions are well proportioned and pleasant to the eyes. No wonder this is a favorite in Europe.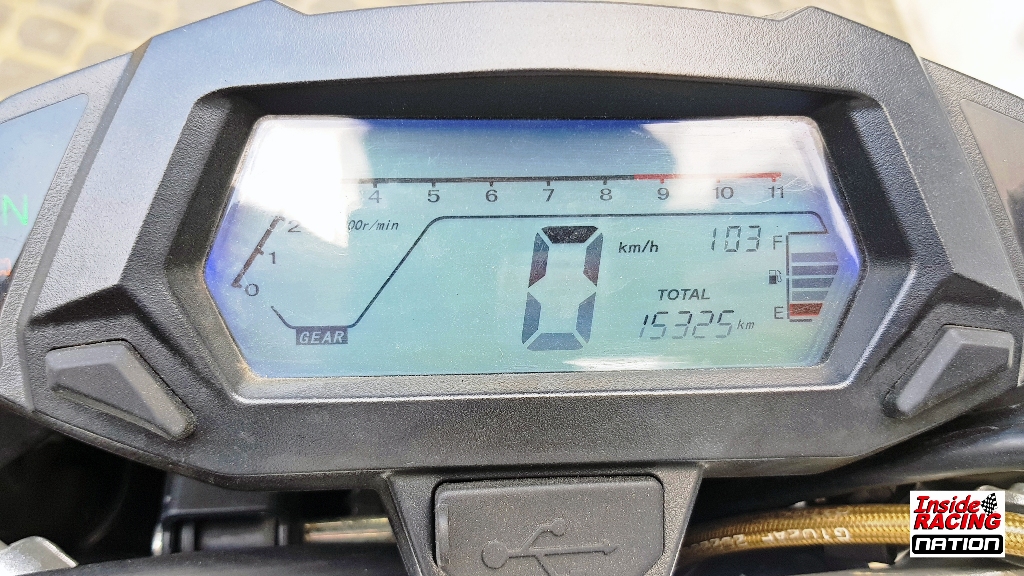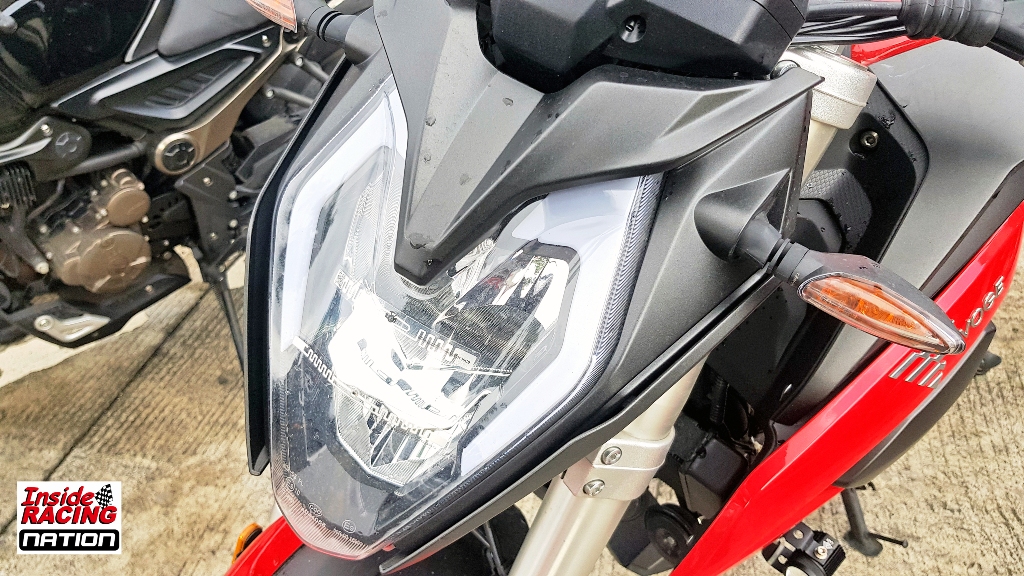 The gem of the bike is its well-built 471cc parallel twin engine producing 46 hp. it has Double Overhead Cams DOHC), 4 valves per cylinder, BOSCH EFI and mated to a smooth shifting and precise 6-speed manual transmission.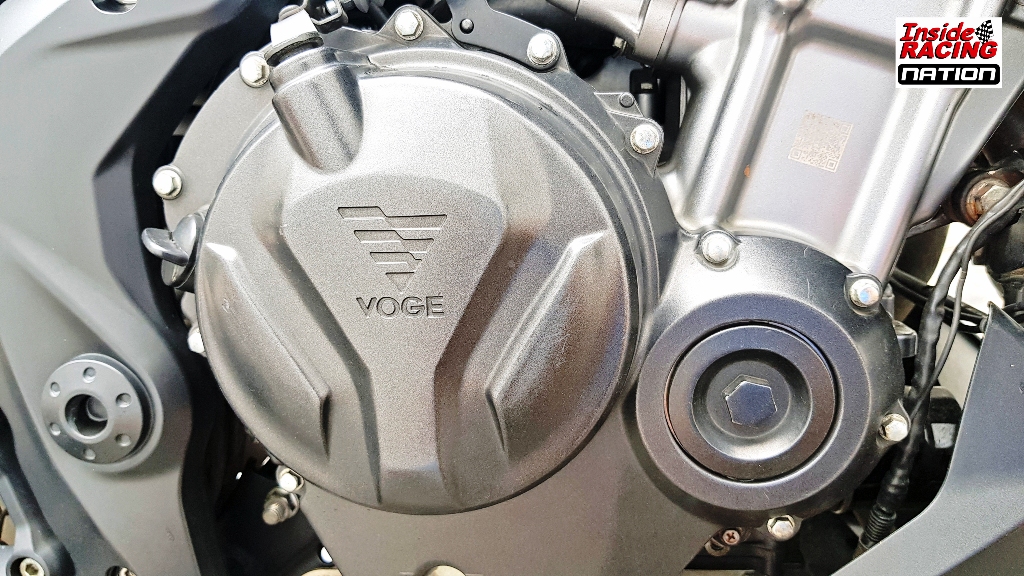 It starts instantly, idles and revs cleanly. It feels refined as you are riding with minimal vibration. It has that deep bassy exhaust note that make it sound like a more powerful sophisticated engine. Unlike other parallel twins that sounds agriculture.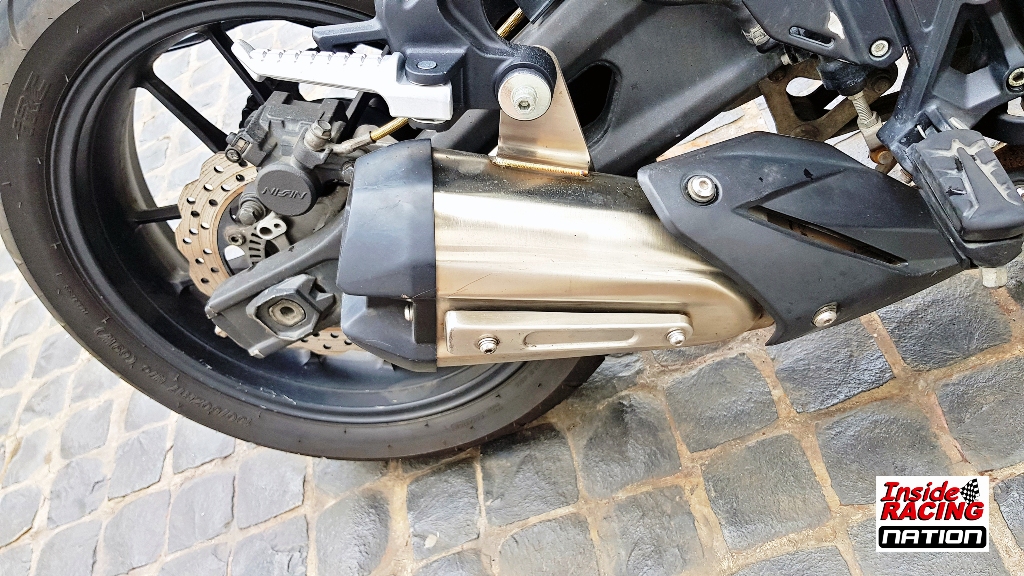 Stopping is handled by double front discs and single rear disc NISSIN brakes and BOSCH Antilock Brake System (ABS). It gives you confidence even on slippery and sketchy road surfaces.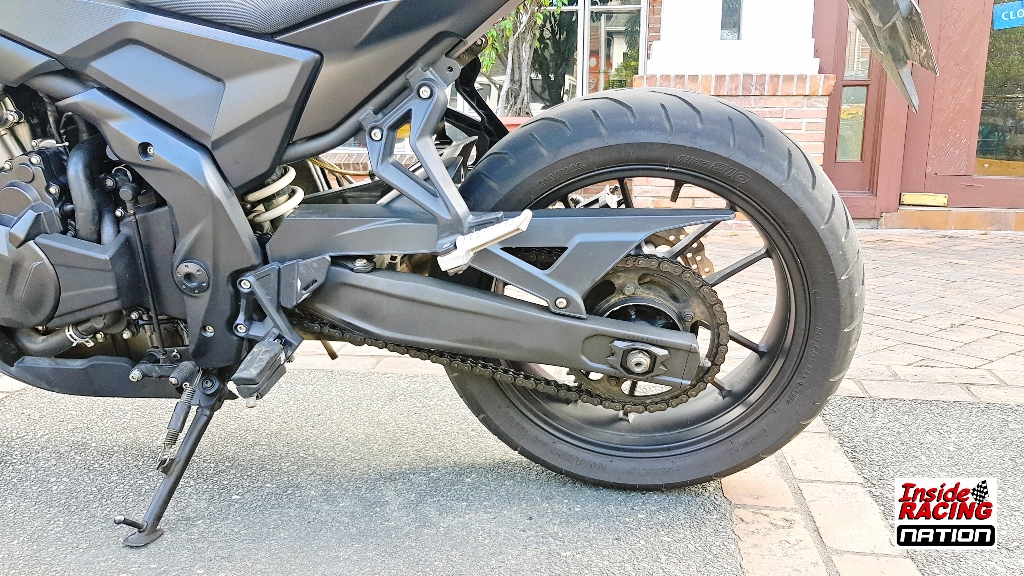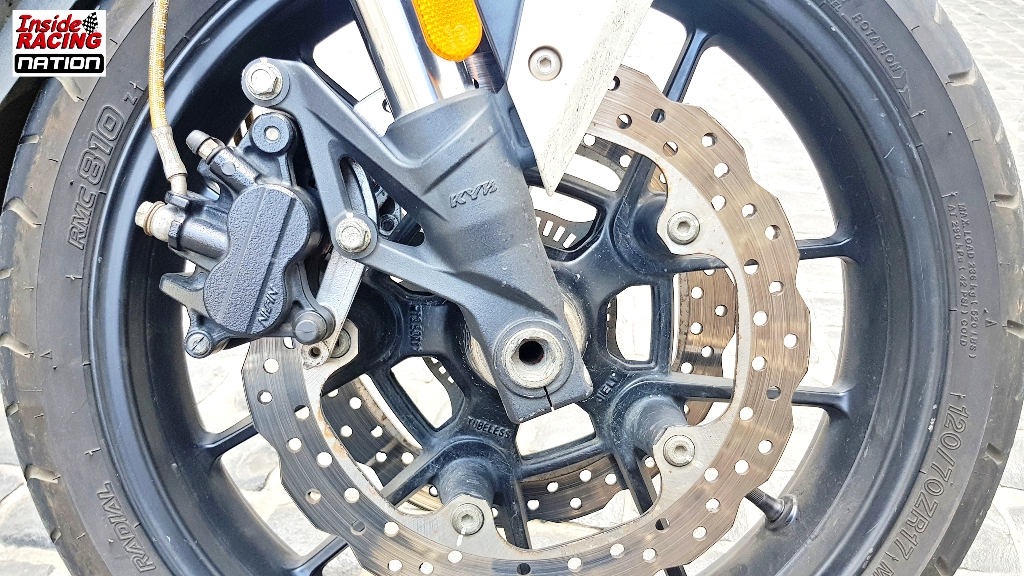 Meanwhile, the road contact and interaction feels very supple and grippy thanks to the KYB suspension. By the time we tested the bike, it was already wearing replacement tires. Even then, it felt good so we can only imagine what the handing and comfort is with the standard Pirelli Angel tires that it comes with.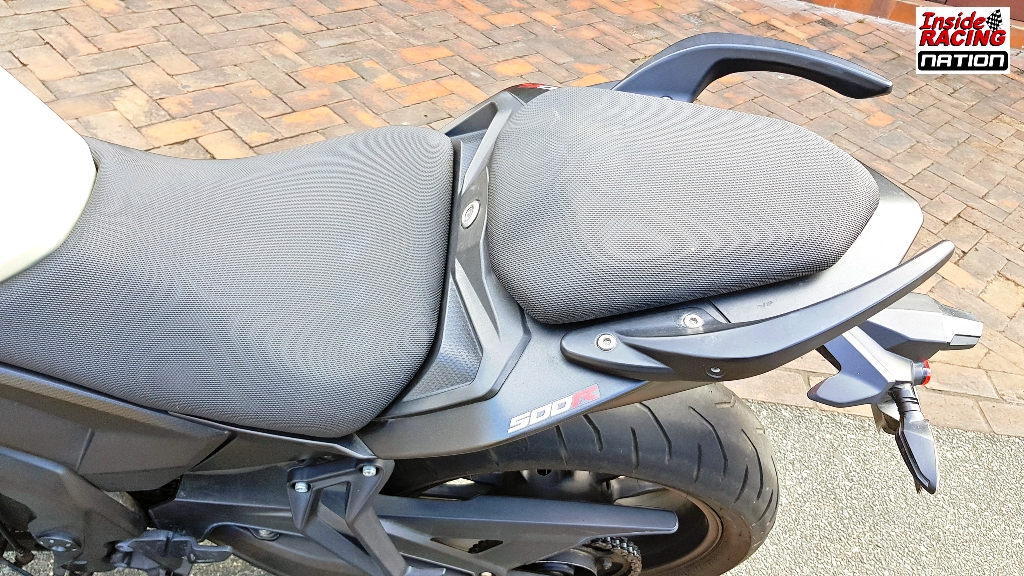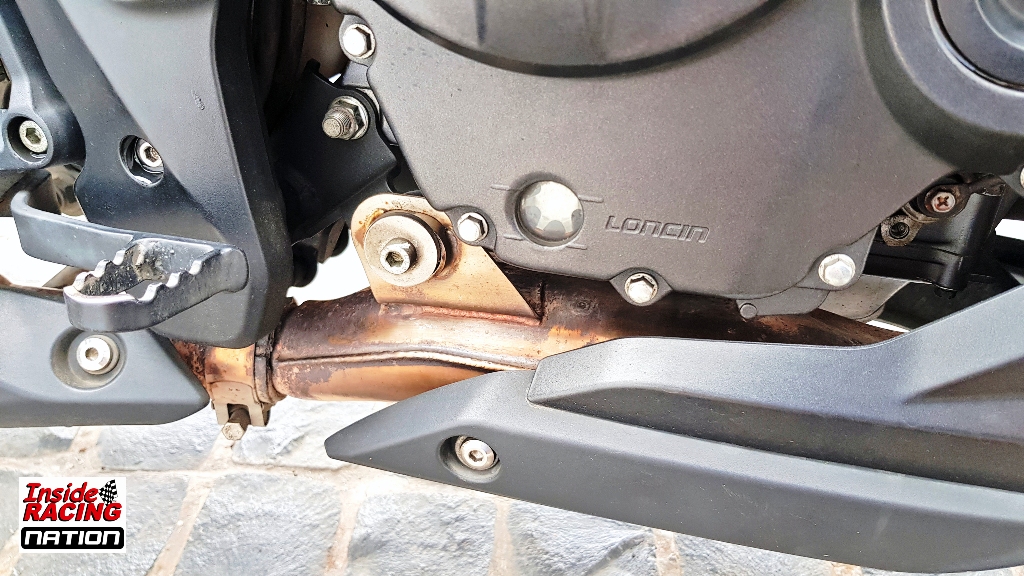 By the way, it only weighs 190 kgs and the seat height is a friendly 785 mm making it unintimidating to ride even for newbies. The perfect bike for those learning to ride on our expressways.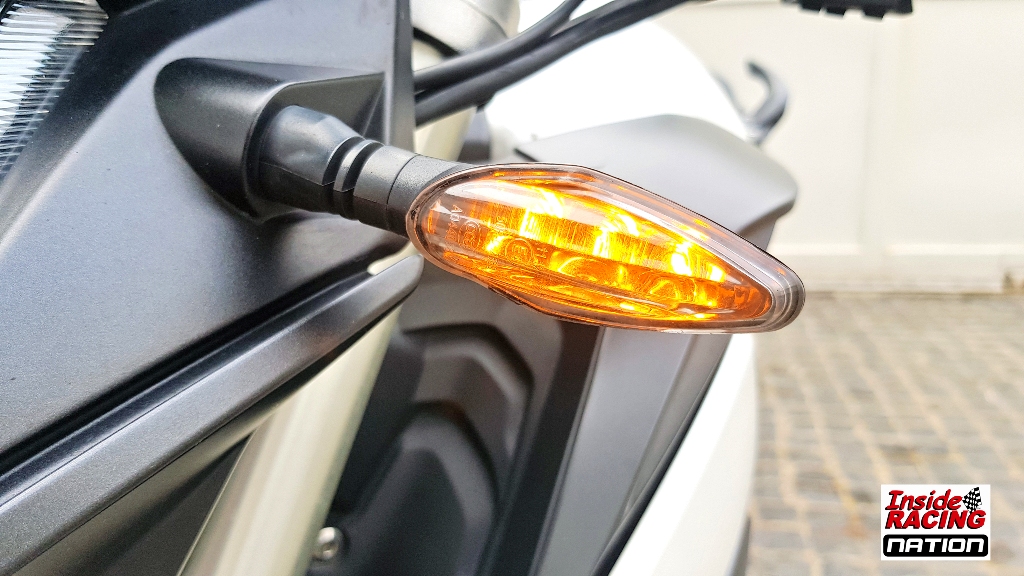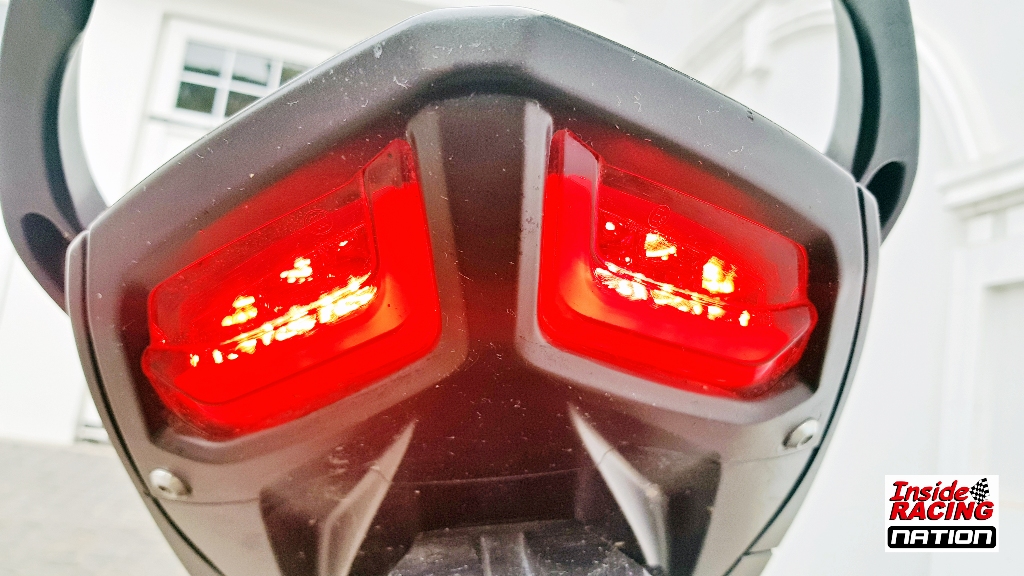 In summary, the VOGE 500R has a big bike presence, well proportioned and sophisticated styling, solid build, good finish, and a smooth and torquey engine. In addition, the light and easy handling, tested durability and expressway legal size makes it hard not to like especially if you are new to big bikes.
No wonder the first batch of 500R were sold out in less than a month with their new owners feeling proud and happy. All became instant VOGE ambassadors!
The new price of P280,000 is value for money indeed and makes the 500R simply irresistible.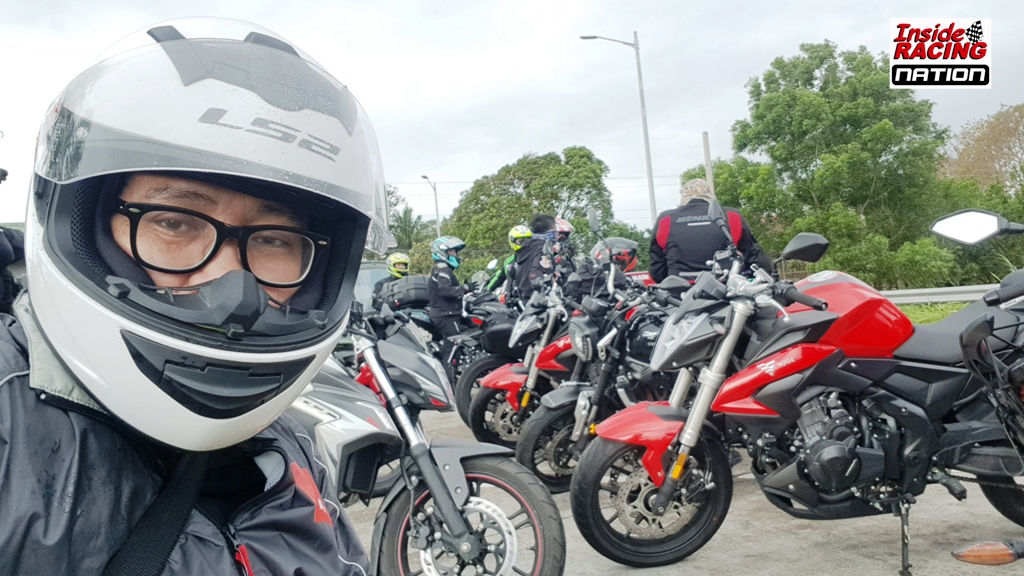 Al Camba
"A warning to riders, before you test ride make sure you have money because the bike is so easy to like! VOGE Philippines is so confident with their product that they lent us a test bike with more than 15,000 kms on the odometer probably to send us a message. And we were impressed! After just an hour-long ride in rush hour traffic around the notorious Ortigas Avenue and C5 area, I instantly became a fan! This is the bike that can completely change the perception towards China-made motorcycles. Even with the high mileage, the bike feels SOLID and the engine is surprisingly REFINED and SMOOTH, much like a brand new Japanese parallel twin. The exhaust rumble is deep and sounds better too. The NISSIN brakes are strong and easy to modulate working well with the BOSCH ABS. The KYB suspension feels robust and plush even on the rough pavements .The bike is comfortable in traffic because it is stable, engine is not too hot and not jerky, while low speed maneuvering and handling feel lighter than it is, comparable to a big single but with more torque and WAY LESS vibration! My initial impression remained when I ride it for almost 200 kms on mostly expressways when I joined the first VOGE Breakfast Ride event a few weeks later. My only note for improvement for my height and riding style is a much higher handlebar for more upright comfort. But that is just me and this is a streetfighter not a standard bike. If this is how a 15,000 km VOGE 500R feels and performs, we envy those who will ride it brand new! It is definitely a bargain at only P280K! If you are looking to upgrade to an expressway legal big bike, it will be hard not to consider this one."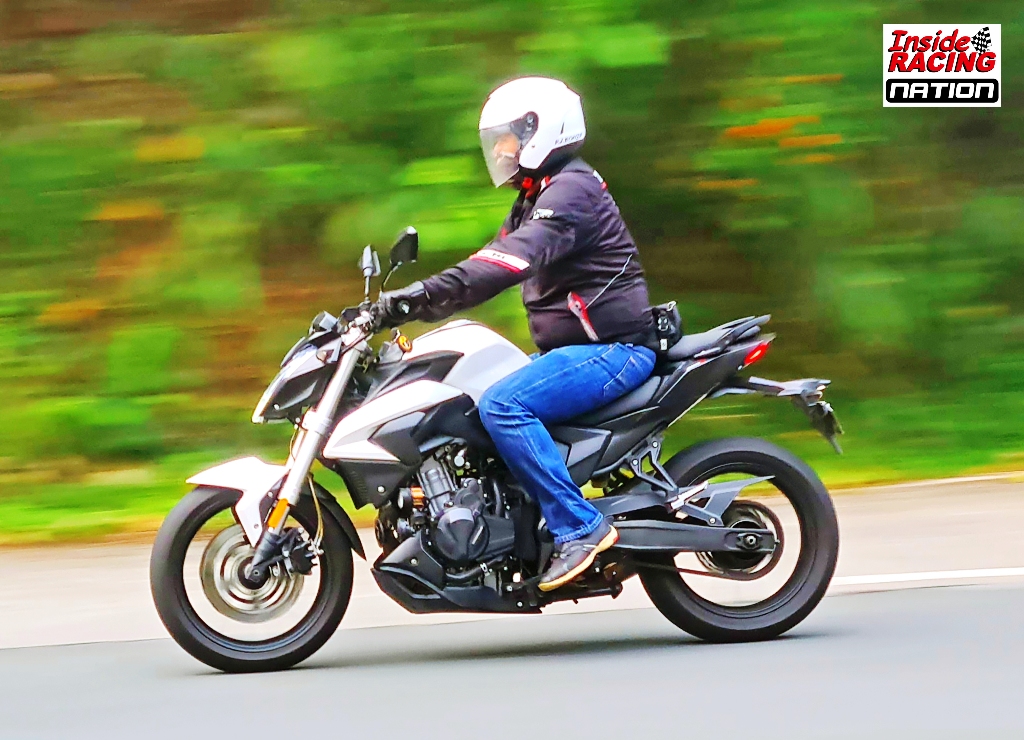 Philip Bonza
"This model is good-looking and has nice design with fine lines and sharp edges. Modern naked style at malaki tingnan para sa new entry brand. Bagay ang porma at ang astig ng headlamp and inverted fork in light gold color at double disk brake with steel braided hose na nakadagdag sa angas. These are some parts na napansin ko agad habang papalapit ako sa motor. Well, I think that is normal for someone na interesado sa nakikita, may mga particular parts na agad napapansin at tutok ang tingin bukod sa makina. While checking this model, the style and design of the muffler is perfect for the overall design. Tail lamp style is split type, 2-piece style in LED at yung running light ang angas ng porma, front and rear. Pagdating sa performance, surprisingly, magaan ang handling, agile to maneuver. Easy on traffic, hindi mahirap isingit. Ride height is perfect for most Filipino riders. Sa tingin lang mabigat dahil sa size at siksik pero panalo ang handling sa traffic. May konting discomfort lang riding on zigzag roads and turning on 40kph above, maybe the tire size is too big for the rim width. But fitting the correct tire size and we can ride this model better. For riders looking for a budget big displacement motorcycle, this model is perfect for you. For its porma, power, performance and price which are good enough, 4 gear points is my score."
VOGE is a high-end bike subsidiary brand of Loncin motorcycle. Loncin operates production, distribution and marketing facilities in Chongqing, Zhejiang, & Guangdong in China. It has an annual production capacity of 2,500,000 motorcycles, 3,000,000 motorcycle engines, and 150,000 all-terrain vehicles.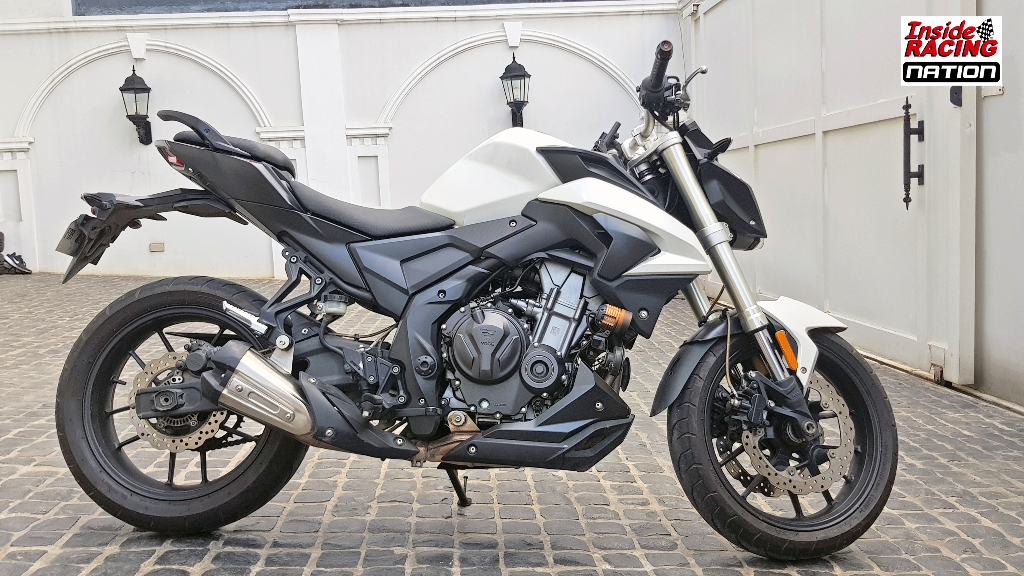 As proof of their engineering and production quality, Loncin made engines for BMW in 2005 for the G 650 GS, and again in 2018 for the F 750 GS and F 850 GS. Loncin also supplies engines for the current BMW C 400 X and C 400 GT maxi-scooters since 2019. They are also involved with the Italian hyperbrand MV Agusta to develop their small bikes.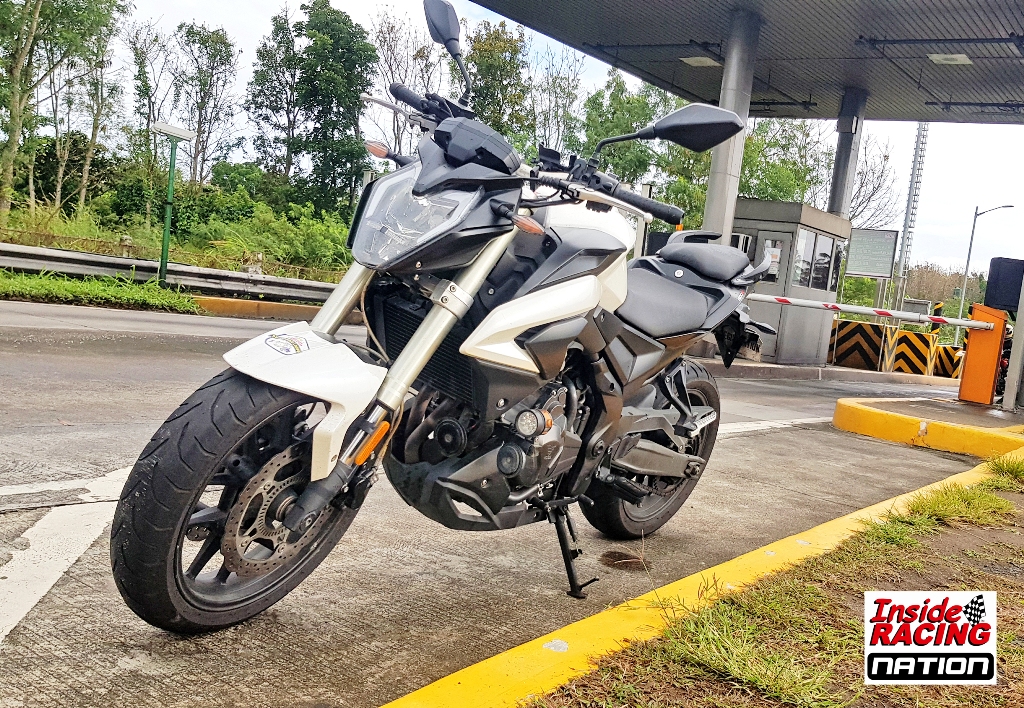 VOGE is their high-end brand and they have models for street, sport, classic, adventure and even e-bikes.
VOGE aims to demolish preconceptions of poor quality by using well-known suppliers for components including NISSIN brakes, KYB forks, Pirelli tires and BOSCH ABS systems to make them into more convincing alternatives to established Japanese or European brands.
Thank you for visiting insideracing.com.ph. While you are here, kindly don't forget to click on our advertisers, visit their site and consider them for your motorcycling needs. It will help us a lot.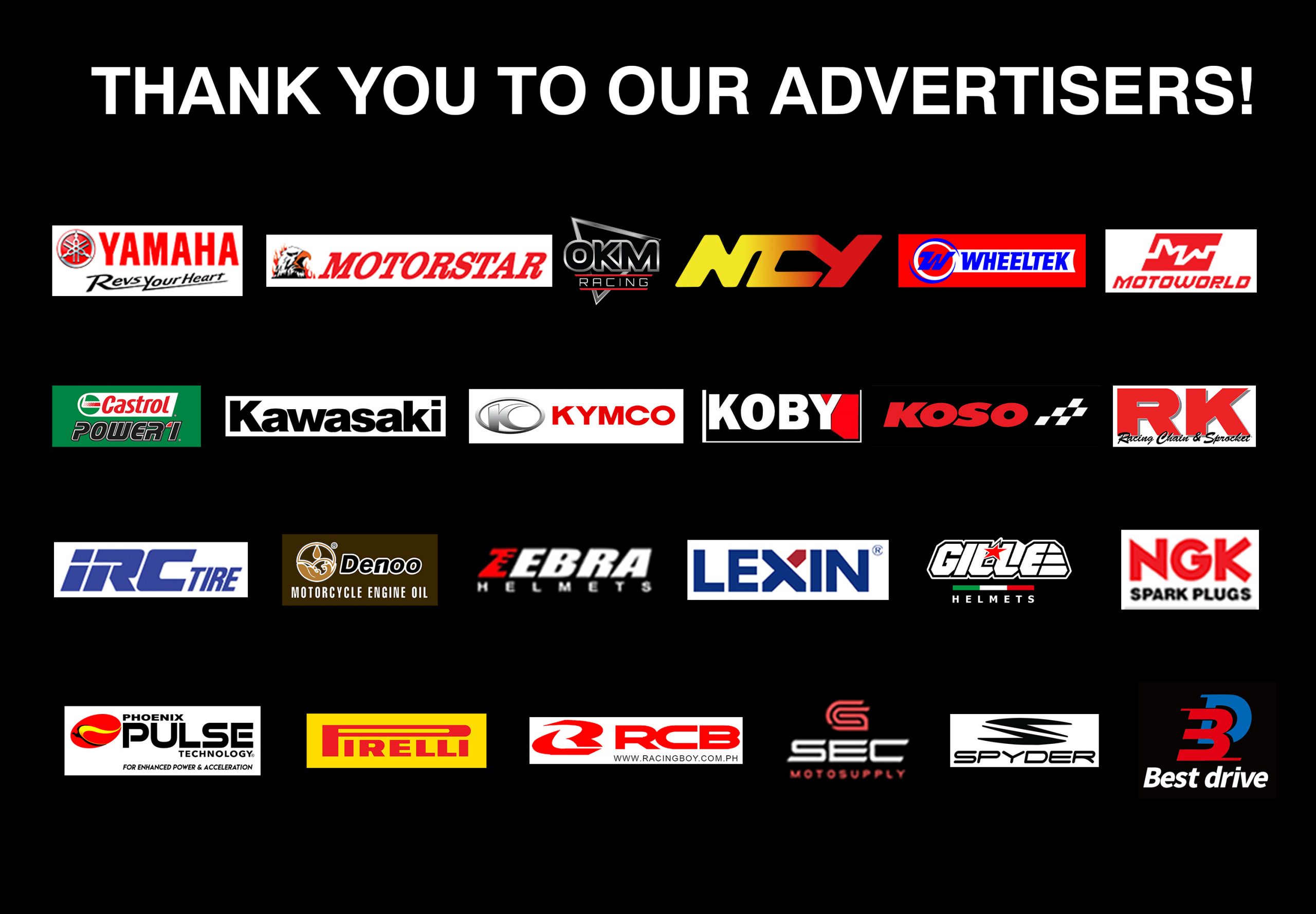 You can also order a copy of our monthly print magazine for more riding contents to read and enjoy at your leisure anytime by clicking here.
You may also express your thought below through the comment section. You may also follow us on Facebook, on Instagram @Insideracingnation or subscribe to our YouTube channel.