Access Plus Racing-Ducati Philippines-Essenza returns to Sepang with stronger
Date posted on September 20, 2019
Share this
Access Plus Racing-Ducati Philippines-Essenza returns to Sepang with stronger three-rider lineup for ASB1000
With a renewed confidence, Access Plus Racing-Ducati Philippines-Essenza is set to return to the Sepang International Circuit for the second time in this year's Asia Road Racing Championship (ARRC). That's because not only did the team score their best result in 2019 on this very same track, but they're also featuring an expanded three-rider lineup this weekend.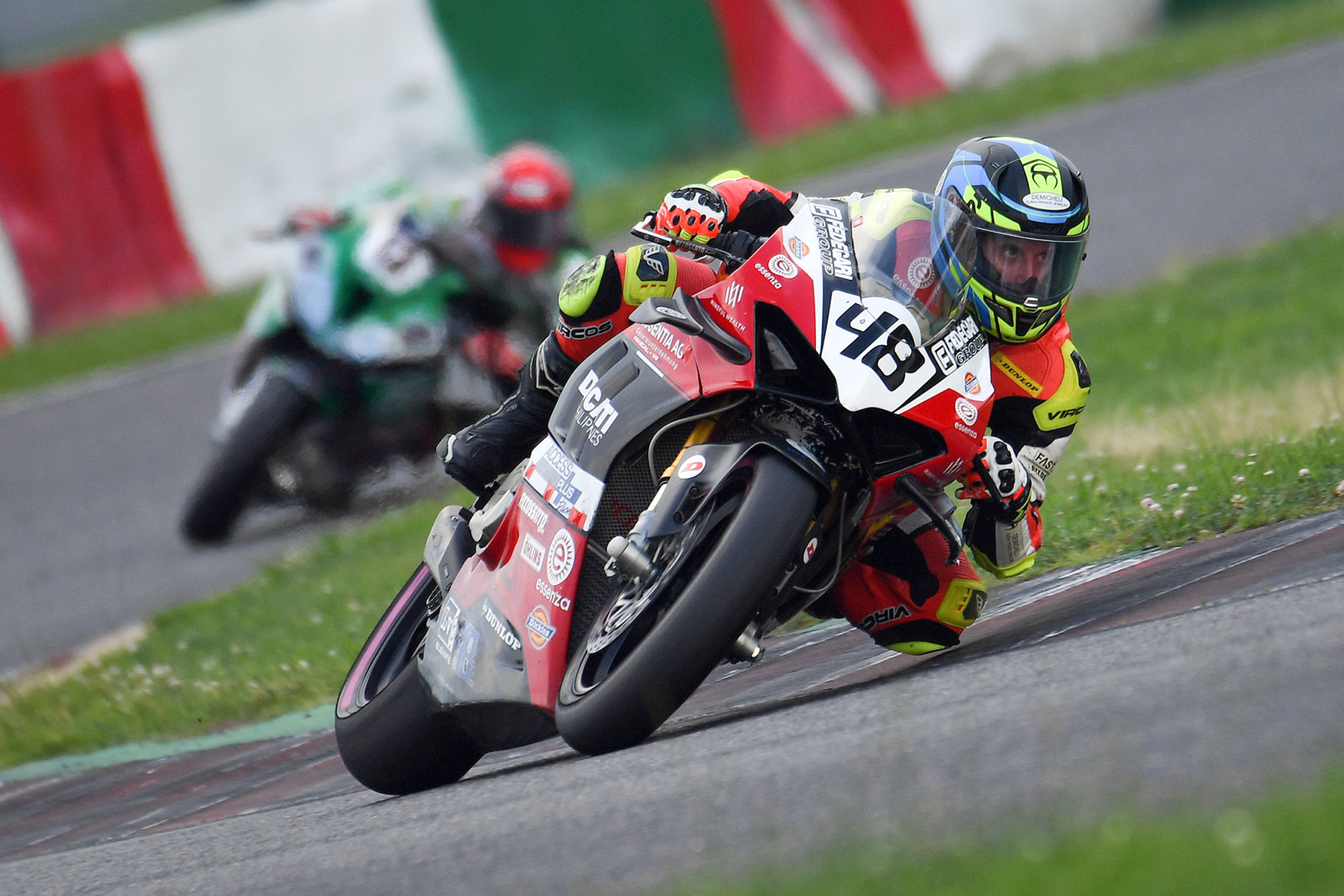 Timothy Joseph "TJ" Alberto and Jonathan Serrapica kicked off the season on the high note earlier in March by delivering strong results on their ASB1000 debut. Alberto would get a best 6th place finish during opening race of the year, while his teammate Serrapica was 7th across the line on board their pair of Ducati Panigale V4Rs. Although six months have since passed, the experience still leaves good memories with both riders as they aim to improve even further for Round 6.
The team is also putting its hopes on a third entry as Italian rider Federico Santi joins their lineup this September 20 to 22. As a former 125cc, 250cc, and Superbike World Championship rider, he brings with him over a decade of experience to aid Access Plus Racing-Ducati Philippines-Essenza improve bike setup and overall race pace on the 5.542 km circuit as well as boost their chances of scoring a podium finish.
The penultimate event of the Asia Road Racing Championship features Qualifying at 10:50 AM and Race 1 at 4:15 PM local tim on Saturday (September 21). The final 11-lap Race 2 then happens at 4:15 PM on Sunday (September 22).
TJ Alberto, #77 Ducati: "We're all glad to be back in Sepang. We got our best results in ASB1000 on this circuit during the season opener in March. Now after five rounds in the ARRC, I feel we have improved a lot and can close the gap even further to the front runners."
Johnathan Serrapica #48 Ducati: "This is going to be our second time in Sepang this season and it'll be a good way for us to test how much we've learned in 2019. We also have Federico Sandi with us, who gives us extra motivation this weekend. I already have a clear plan what I need to do and hope to get good results in Malaysia"
Federico Sandi: "I feel very honored to be part of Access Plus Racing this September. It's not my first time at the Sepang International Circuit. Last time I came here was in 2008 with the 250 class World Championship, but I have never raced in superbike here before. Still, my goal is to be consistent, most especially to help the team improve the Ducati Panigale V4R and be fast all weekend."
Toti Alberto, Team Principal: "So excited for the team to have a rider to Sandi's talent join us for Sepang. He won the Superstock 1000 season ender last year and hope we can learn from his inputs this weekend. He's also good friend of the team. Sandi was with us in Clark International Speedway during the Philippine launch of the Panigale V4R where he impressed us by setting a fast time on his first time on the circuit. With his experience, we expect Sandi to set good times on the Ducati and help the team be more competitive in ASB1000."
Team Access Plus Racing-Ducati Philippines-Essenza is sponsored by Access Plus Group, Ducati Philippines, Essenza, AELLA, Dickies Philippines, Öhlins Philippines, Century Hotel Angeles City, LV8, and Pradera Verde.
For more info and the latest updates about the team, follow www.facebook.com/AccessPlusRacingPH/ on Facebook and riders www.facebook.com/TjAlberto7/, www.facebook.com/J0Speed/, and www.facebook.com/Fedesandi23/.
Credit Access Plus Racing-Ducati Philippines-Essenza