4S1M, Inguito and Kresna on course for 2021 ARRC Campaign while Espiritu and Del Mundo for local races
Date posted on January 30, 2021
Share this
From the ARRC:
Filipino debutant 4S1M Racing Team has also confirmed their entry for the 2021 season. The team's line-up will remain unchanged, pairing Indonesian top gun Gupita Kresna Wardhana with Filipino hotshot John Emerson Inguito in the Underbone 150cc class.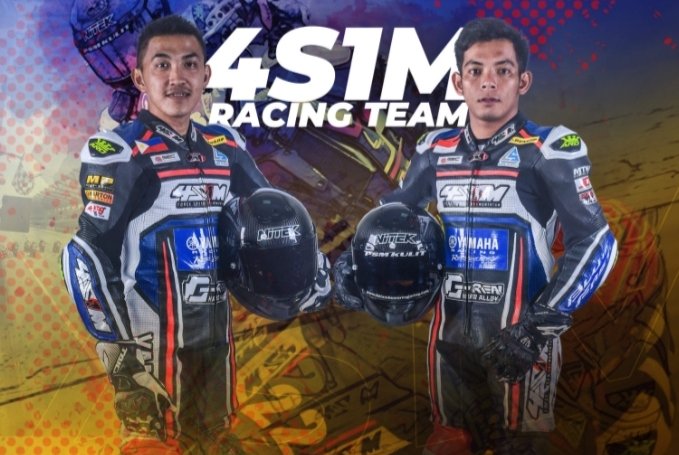 Team Manager Mark Tan explained that the plans for 2021 will be similar to that of the shortened 2020 season, key of which will be the cross-border collaboration between the Filipino brand and their Indonesian partners.
Before starting his international campaign, Inguito succesfully captured the Number 1 Rider Ranking in the Philippines in 2019.
"We chose Gupita because he really is one of the most experienced Underbone riders in the Asian series. He has a strong winning record, and is one of the best guys to help us get into the competition flow quickly," said Mark.
Like many of the top Underbone 150 teams, 4S1M is a renowned racing parts manufacturer in the Philippines. As such, the team maintains a strong presence both in the ARRC and the Filipino national championship series where the team races in the 150cc Underbone Open and the 160cc Scooter Open with junior riders Robert Espiritu and Rain Del Mundo.
John Emerson, however, will not be racing in the national series in 2021. According to the team, John's sole focus is to maintain his training and conditioning for the ARRC battle up ahead.