A more colorful ride with the New Suzuki Smash Jackal Green
Date posted on October 11, 2019
Share this
Suzuki adds more color to the everyday ride of the Filipinos with the launch of Smash's latest shade – Candy Jackal Green. Offering another fresh hue to the already radiant selection of the well-loved underbone from Suzuki, the Smash Candy Jackal Green or simply Jackal Green will sure make every head turn with its striking mix of blue and green.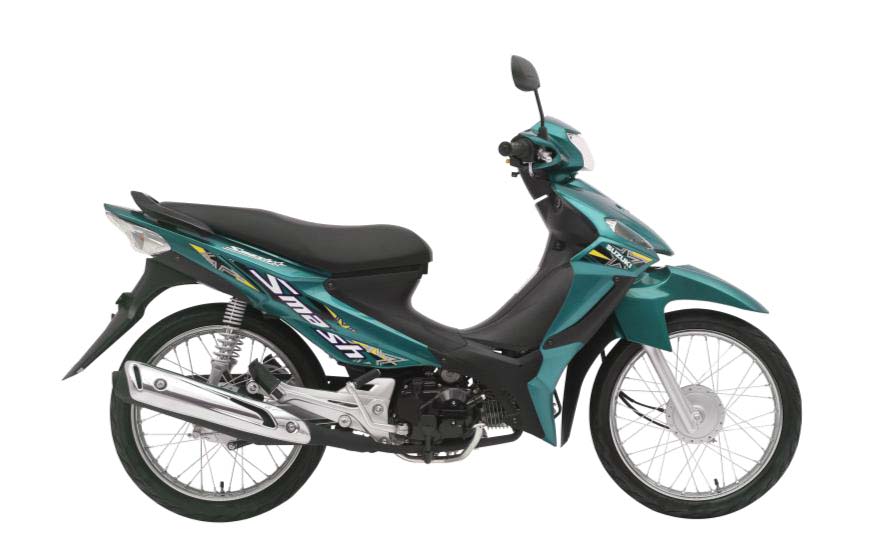 A fusion of the calmness of blue and the growth that is represented in green – the Smash Jackal Green complements the chill vibe and go getter personality of the young Filipino riders who aim to seize the day at work, achieve an errand or two or just go around for a fun road trip with a cost-efficient ride.
The Suzuki Smash is considered as the Most Preferred Underbone Leisure Motorcycle in the country with its proven reliability over the years (based on MDPPA's 2018 data). It is well-loved by many that it has already earned itself a huge following nationwide. Its history can be traced back to 2002 when it was first launched as Smash 110. In 2010, it was re-launched with a bigger 115cc engine and since then had been one of the most popular choices of the Filipinos, beginners and enthusiasts alike in getting a practical ride.
The Suzuki Smash is equipped with a 4-stroke 115cc carburetor engine which combines accessible responsive power with excellent fuel efficiency. It has eco-friendly features such as the Pulse Secondary Air Injection System (PAIR) which injects fresh air to help ignite unburned gases in the exhaust port, a large 100mm body diameter muffler which enhances performance while keeping noise low and a large oxidation catalizer which reduces emission of harmful gases.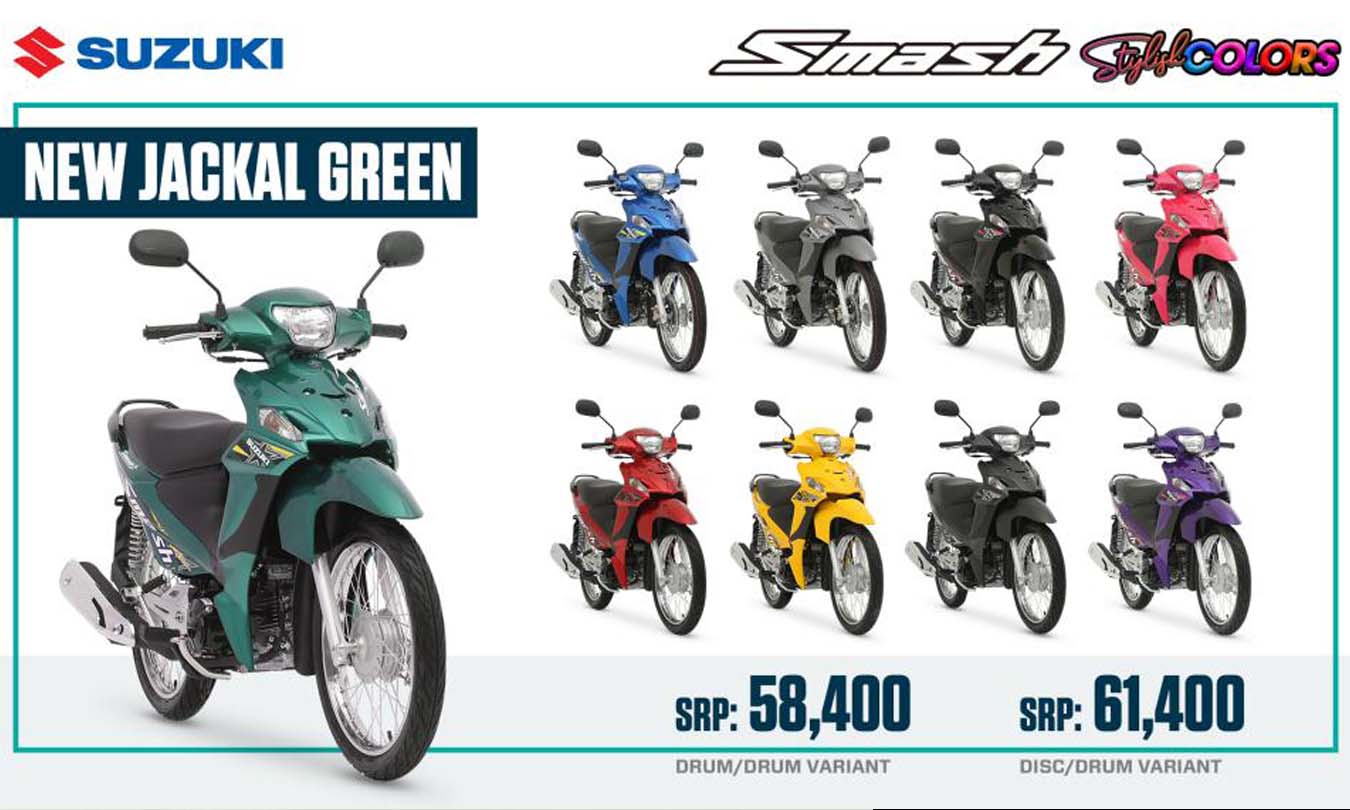 The Smash's design is inspired from the renowned GSX-R with a host of high-quality details giving a total riding satisfaction while exuding a sporty image. It has a diamond type chassis with key specifications of 26 caster angle, 64mm trail and 1,240mm wheelbase to deliver a user-friendly combination of smooth handling and comfortable straight-line running in various riding conditions.
Fitted for the modish taste of the young riders, the Smash comes in a wide array of Stylish Colors – (drum/drum brake) in the new Jackal Green, Pink, Violet, Black, Matte Black, Red and Yellow with an SRP of Php 58,400 and (disc/drum brake) in Blue and Matte Gray with an SRP of Php 61,400.
To find out more about Smash, please visit https://bit.ly/2papbX6
Credit: Suzuki Philippines