Access Plus Racing-Ducati Philippines-Essenza fights in Sepang
Date posted on September 25, 2019
Share this
Access Plus Racing-Ducati Philippines-Essenza brings fight to the front in ASB1000 at Sepang
Access Plus Racing-Ducati Philippines-Essenza has now proven itself to be a front-running team in the Asia Road Racing Championship (ARRC) after delivering their best result in ASB1000 to-date. Wildcard rider Federico Sandi, who joined Timothy Joseph "TJ" Alberto and Jonathan Serrapica for the weekend, lead for most of Saturday's race at the Sepang International Circuit to finish only a few positions shy of a podium.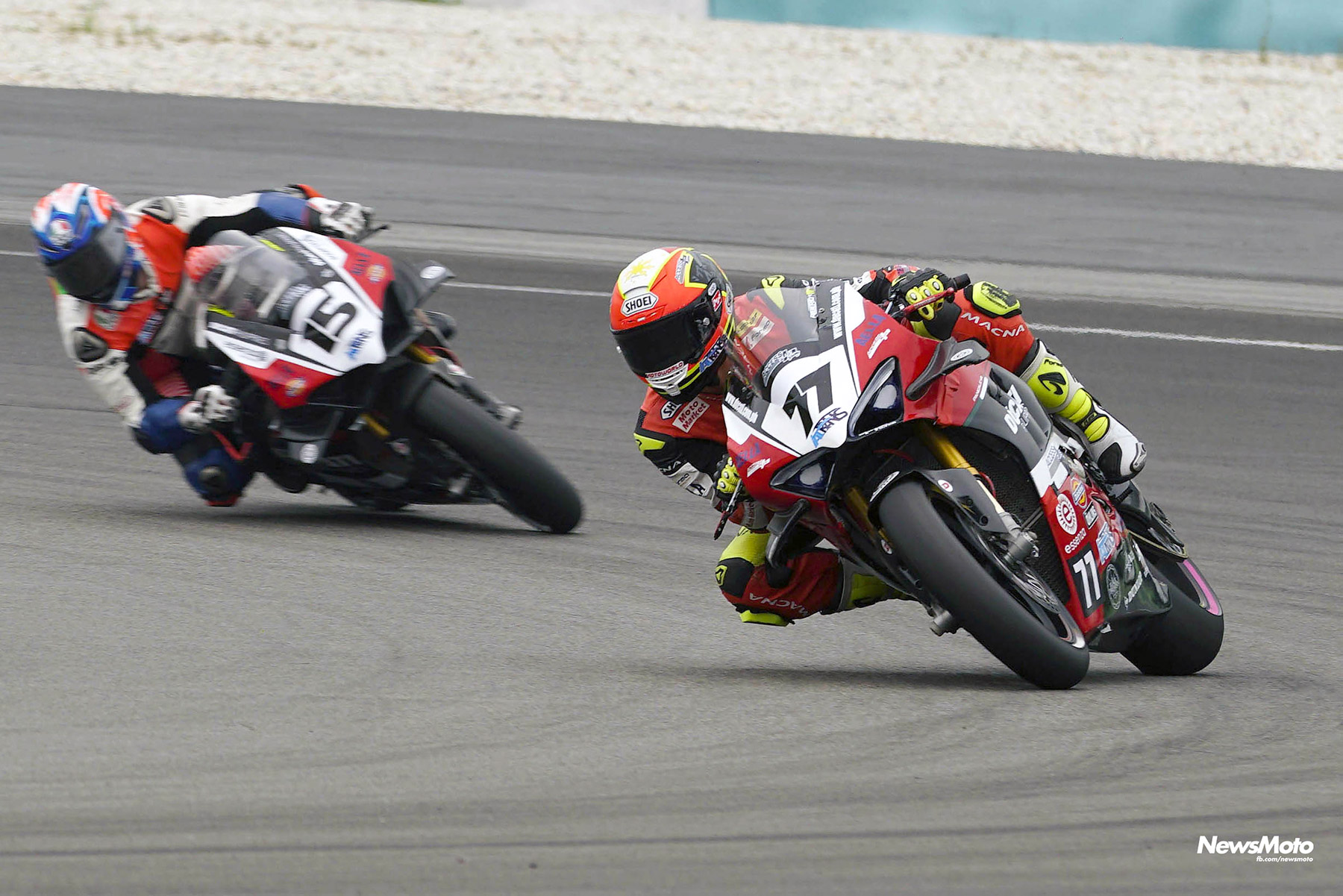 The Italian was brought in to assist the Philippine-based team in bringing out the potential of the Ducati Panigale V4R. An overnight turnaround in performance then allowed Sandi and Alberto to close the gap to the front runners and Qualify on the third row of the grid in P7 and P9, respectively. The Filipino rider was also set a personal best of 2:07.819 on the 5.543 km track, improving by half a second compared to their last visit to Malaysia in March. Their teammate, Swiss-Italian rider Serrapica meanwhile lined up in P15.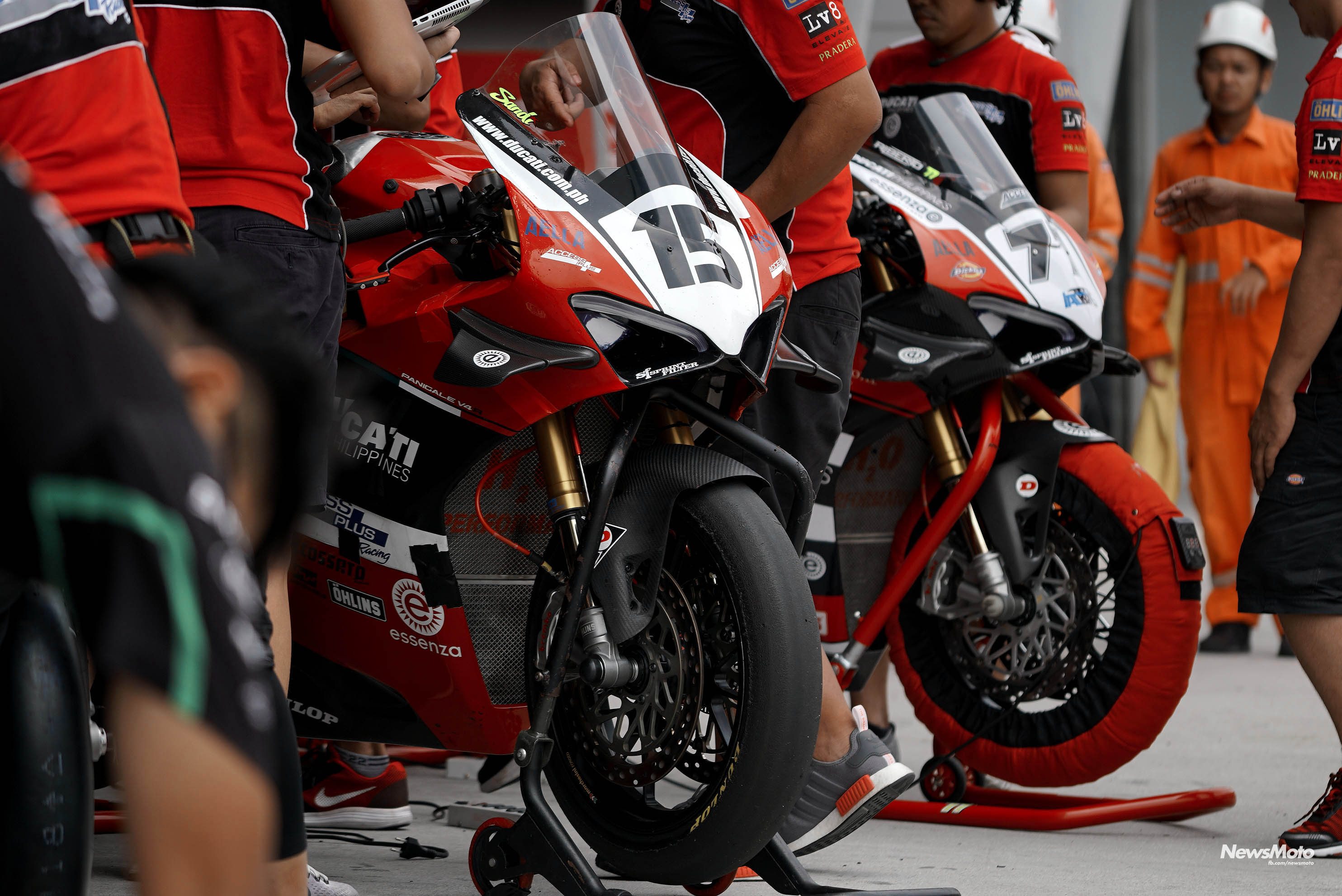 With their new found pace, Sandi immediately challenged for position as soon as the lights turned green during Race 1 on Saturday. He quickly found his way past the top ASB1000 title contenders and was in the lead by lap 3. His #15 Ducati Panigale V4R controlled the race for several laps before coming under attack and crossed the finish line in a hard-fought 5th. It was just unfortunate that both Alberto and Serrapica weren't able to capitalize on their pace like Sandi did after suffering DNFs.
Race 2 on Sunday afternoon proved to be more productive for Access Plus Racing-Ducati Philippines-Essenza overall. Sandi again lead the trio of Panigale V4Rs and battled for a podium spot throughout the 11-lap race. He then concluded his debut weekend in the ARRC with a rewarding 7th place finish. Alberto, on the other hand, enjoyed a strong start and mixed it up with the front pack of riders, getting at high as P6 on the opening lap. He was able to push with full confidence and challenged for a top 10 spot. Although he crashed on the final lap, Alberto managed to quickly rejoin and take the chequered flag in 11th with his teammate Serrapica not too far behind in 13th.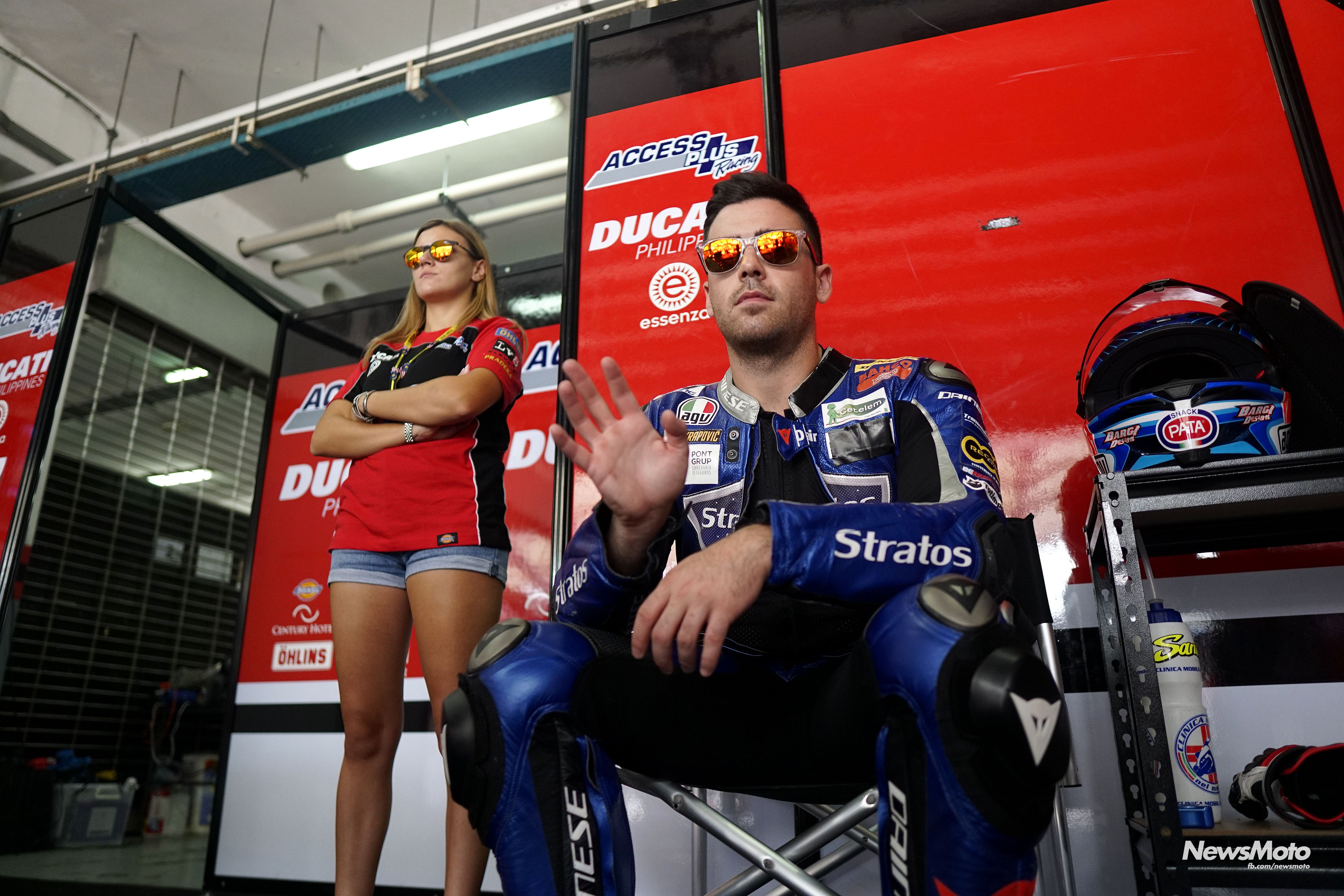 The Asia Road Racing Championship is set to wrap up its 2019 season on November 29 to December 1, returning to the Chang International Circuit for the seventh and final event of the year. Access Plus Racing-Ducati Philippines-Essenza aims to take lessons learned from the weekend to fight for podiums in Thailand in a month's time.
TJ Alberto, #77 Ducati: "Good weekend overall. I qualified on the third row and was only 1.7 secs away from pole, which was the closest we've been to the front. Unfortunately I crashed on the first lap on Saturday and wasn't able to make the most out of our improved pace. Race 2 was better as I was in the front group for quite a while. I lost the front again on the final lap, but luckily I was able to rejoin and finish 11th. A lot of positives from Sepang and looking forward to the final round in Thailand. A massive thanks for the whole team."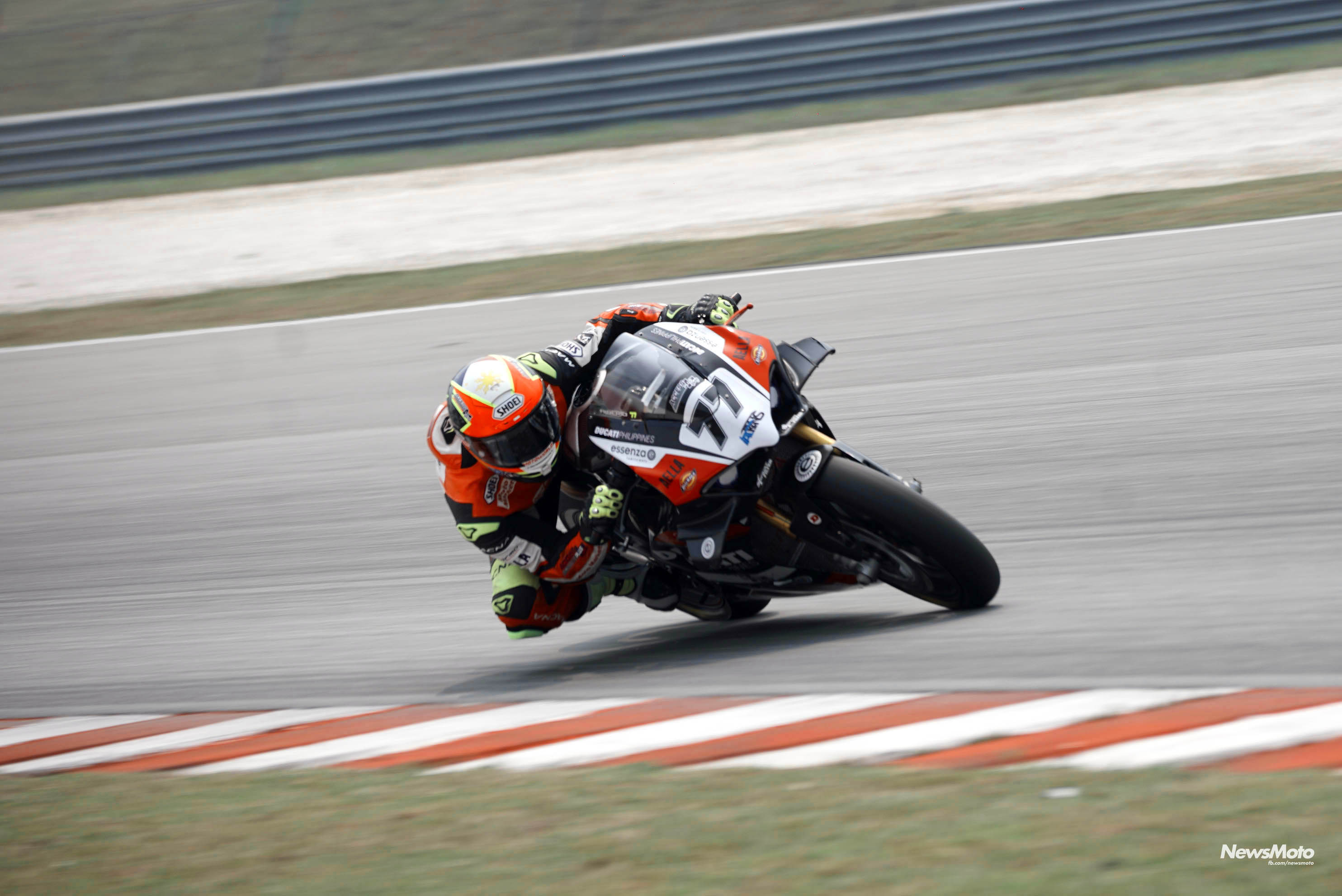 Jonathan Serrapica, #48 Ducati: "We had a few problems with the bike, more than I expected that caused my retirement in Race 1. Unfortunately, we were not able to push harder for Race 2 as much I had hoped for. A bit disappointing for me since we've been to Malaysia before and I did not achieve my goals this weekend. Focus now is on the season ender in Thailand."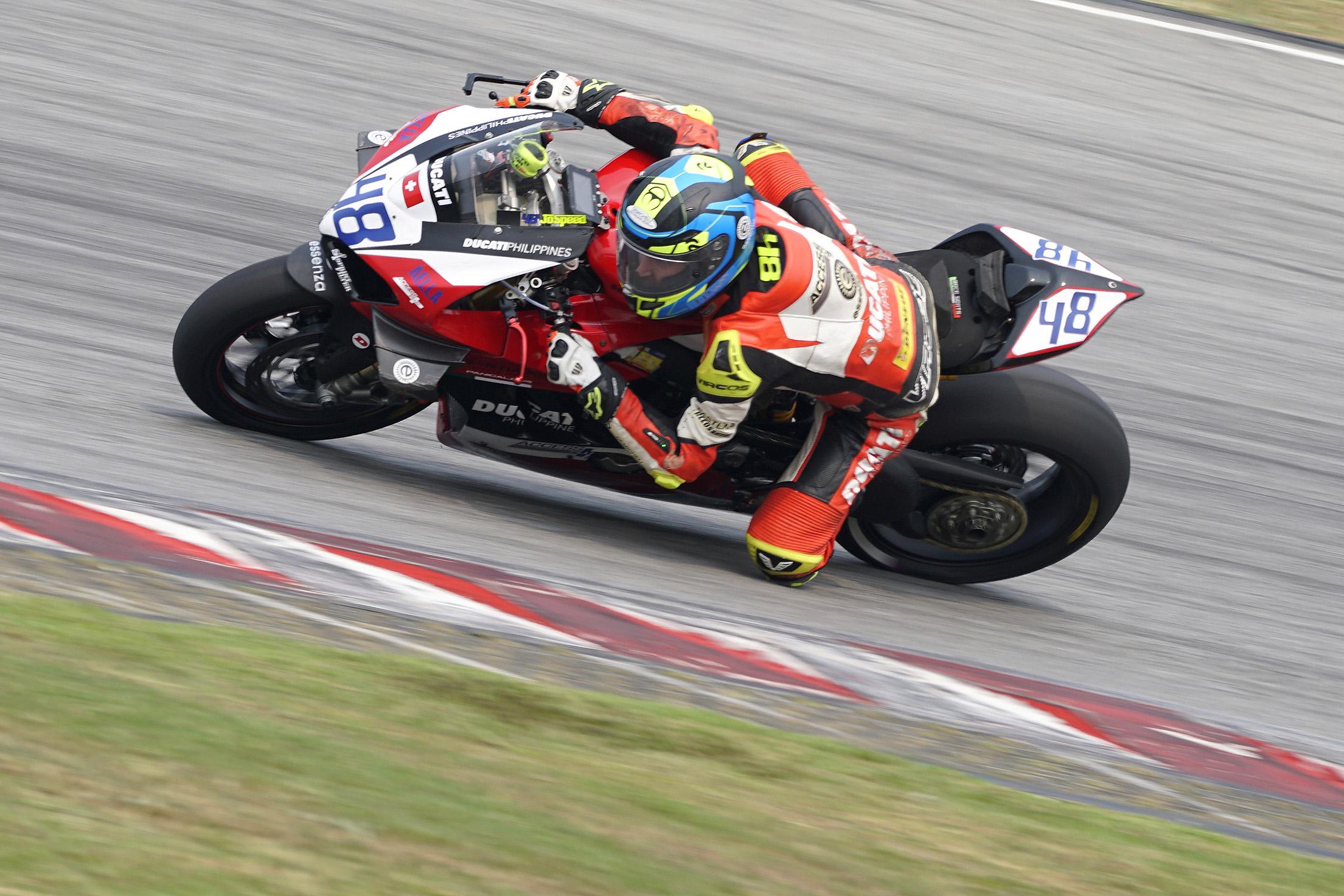 Federico Sandi, #15 Ducati: "I'm very happy with my first race on a Panigale V4R. I think we did a great job during the weekend. We tried to setup the bike and was very pleased with the performance. The team worked really good and I would like to say thanks to Toti, Joy, TJ, and all the people in this amazing team. Ciao!"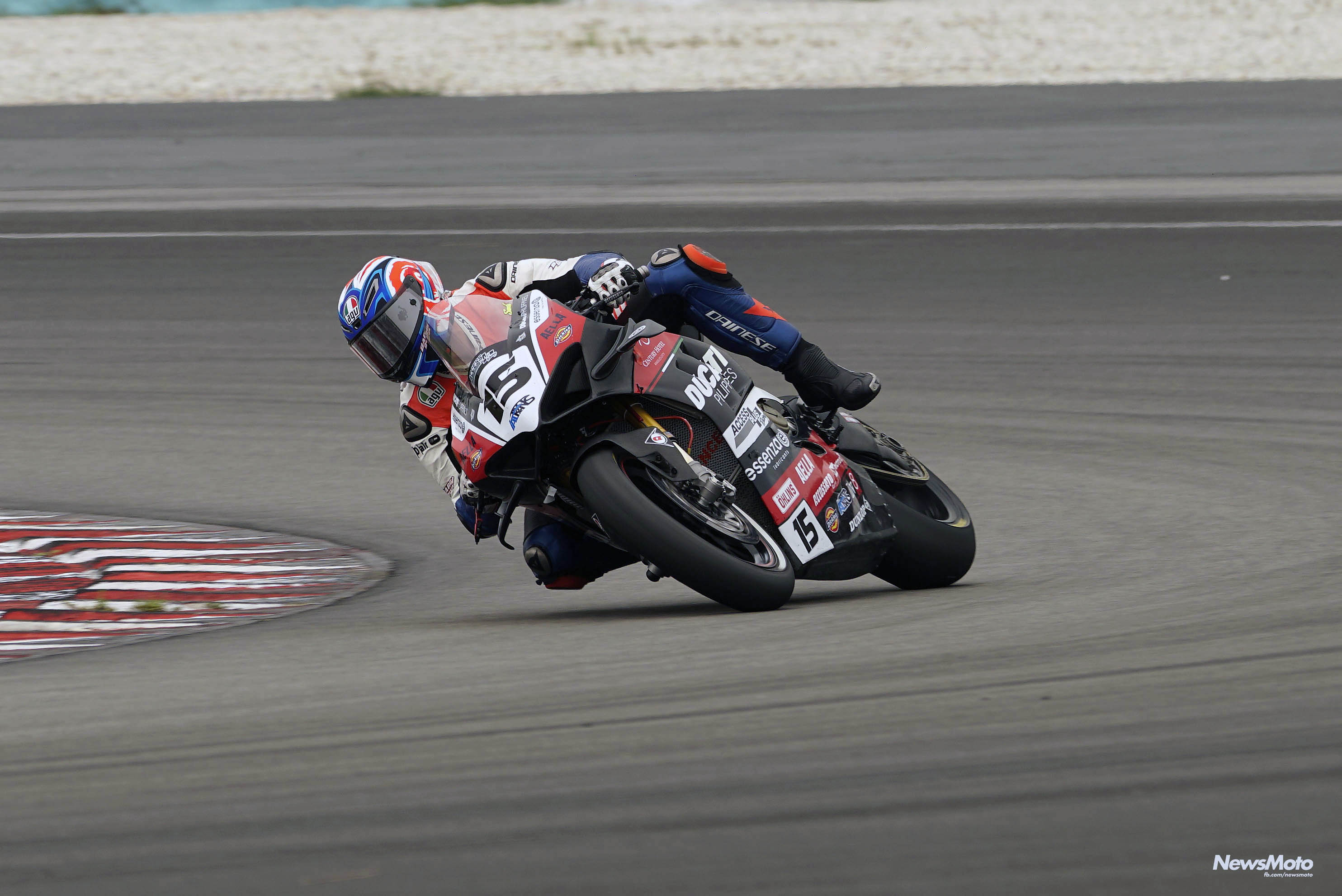 Toti Alberto, Team Principal: "We came into the weekend excited for what our team could learn and achieve, especially having an experienced rider in Federico Sandi. We learned a lot and were able to improve the overall package of the Panigale V4R this weekend. We're happy to see our riders so close to the front. Sandi lead the first race for many laps, while TJ fought in the front group in Race 2. Maybe our results didn't fully show what progress the team achieved in Sepang, but we're happy to see that the bike and our riders can fight for wins and podium finishes. We now know more clearly what steps we need to take for Thailand and for the next year to fight at the front."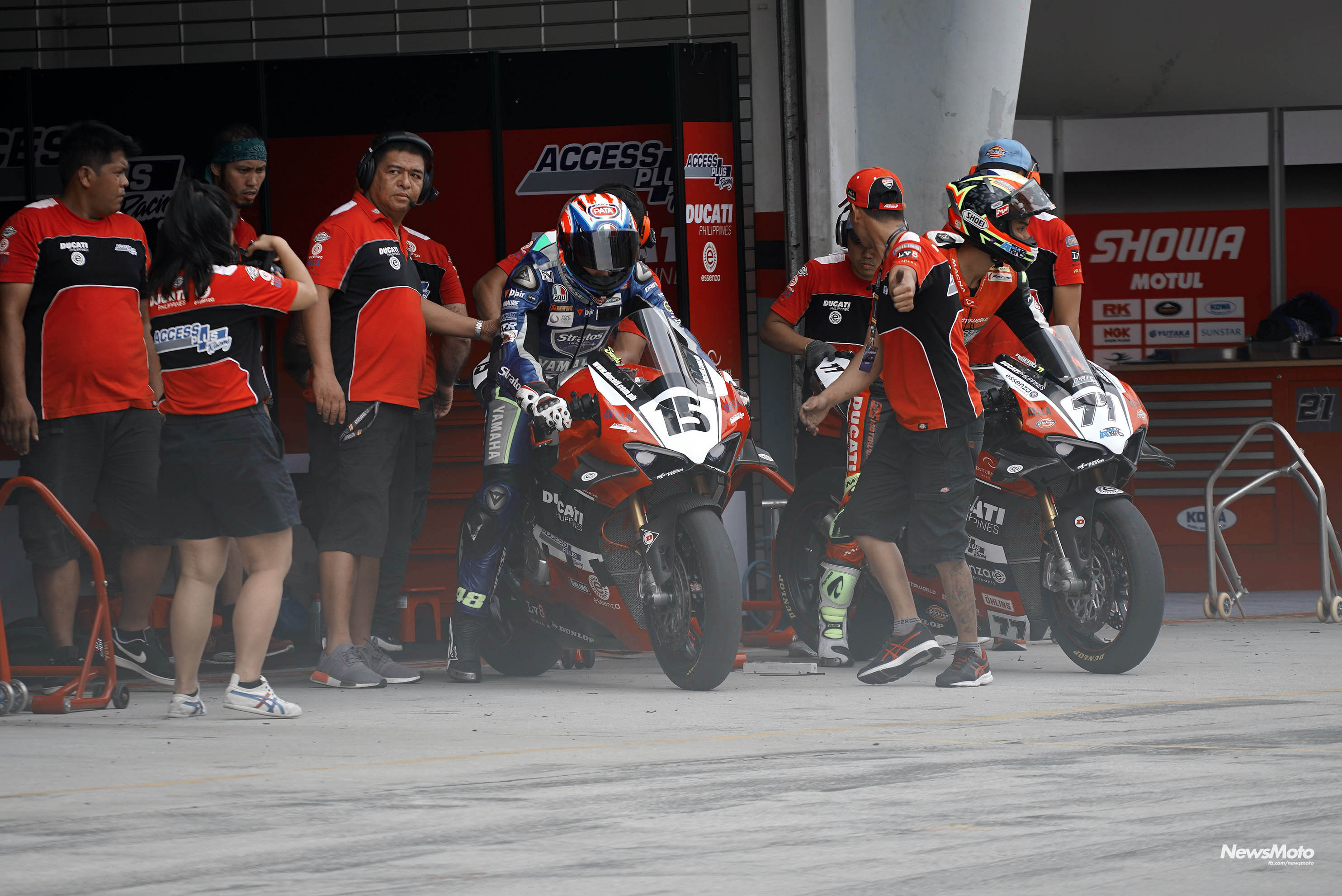 Team Access Plus Racing-Ducati Philippines-Essenza is sponsored by Access Plus Group, Ducati Philippines, Essenza, AELLA, Dickies Philippines, Öhlins Philippines, Century Hotel Angeles City, LV8, and Pradera Verde.
For more info and the latest updates about the team, follow www.facebook.com/AccessPlusRacingPH/ on Facebook and riders www.facebook.com/TjAlberto7/, www.facebook.com/J0Speed/., and www.facebook.com/Fedesandi23/.
credit: Access Plus Racing-Ducati Philippines-Essenza