Access Plus Racing-Ducati Philippines-Essenza pleased with Zhuhai race pace
Date posted on August 22, 2019
Share this
Access Plus Racing-Ducati Philippines-Essenza pleased with Zhuhai race pace despite technical woes
Access Plus Racing-Ducati Philippines-Essenza has had one of its most gratifying race weekends so far in this year's Asia Road Racing Championship (ARRC) during its visit to the Zhuhai International Circuit. That's despite technical faults preventing them from finishing in the top 10 in ASB1000, which placed Timothy Joseph "TJ" Alberto and Jonathan Serrapica in 12th and 16th at best.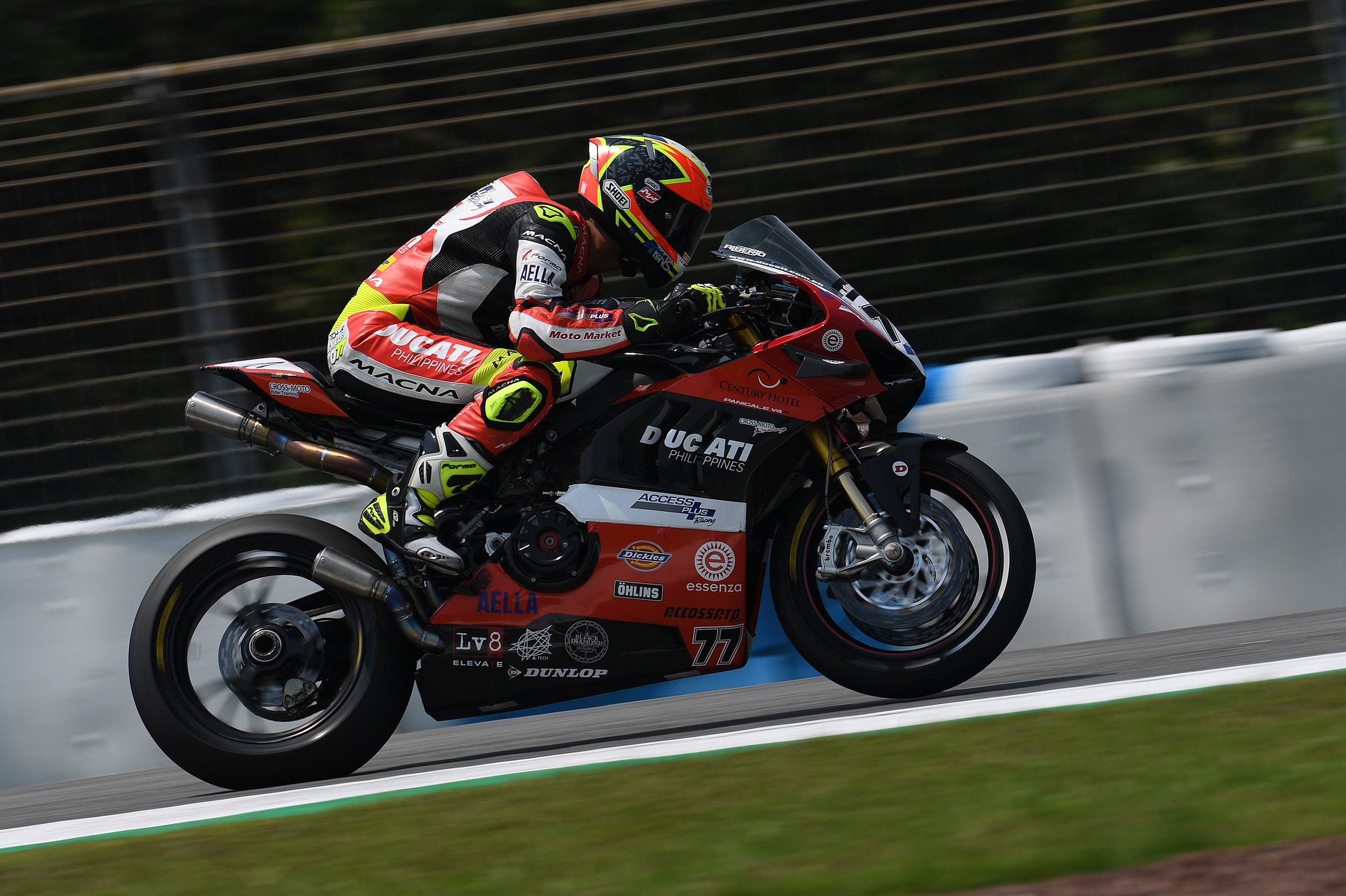 Both riders had high hopes coming into Round 5 as their pair of Panigale V4Rs were well-suited to the high-speed 4.319 km track. The team also now has solid experience on the new Ducatis in terms of bike setup and overall performance.
This was most evident in Alberto's times that peaked at 1:36.484 during Qualifying. While the lap put him P14 out of a tightly-packed 19-bike the grid, it was a massive improvement over his previous runs and was the closest he's ever been to the front. The newly found pace also allows Albert to push with confidence and fight for position.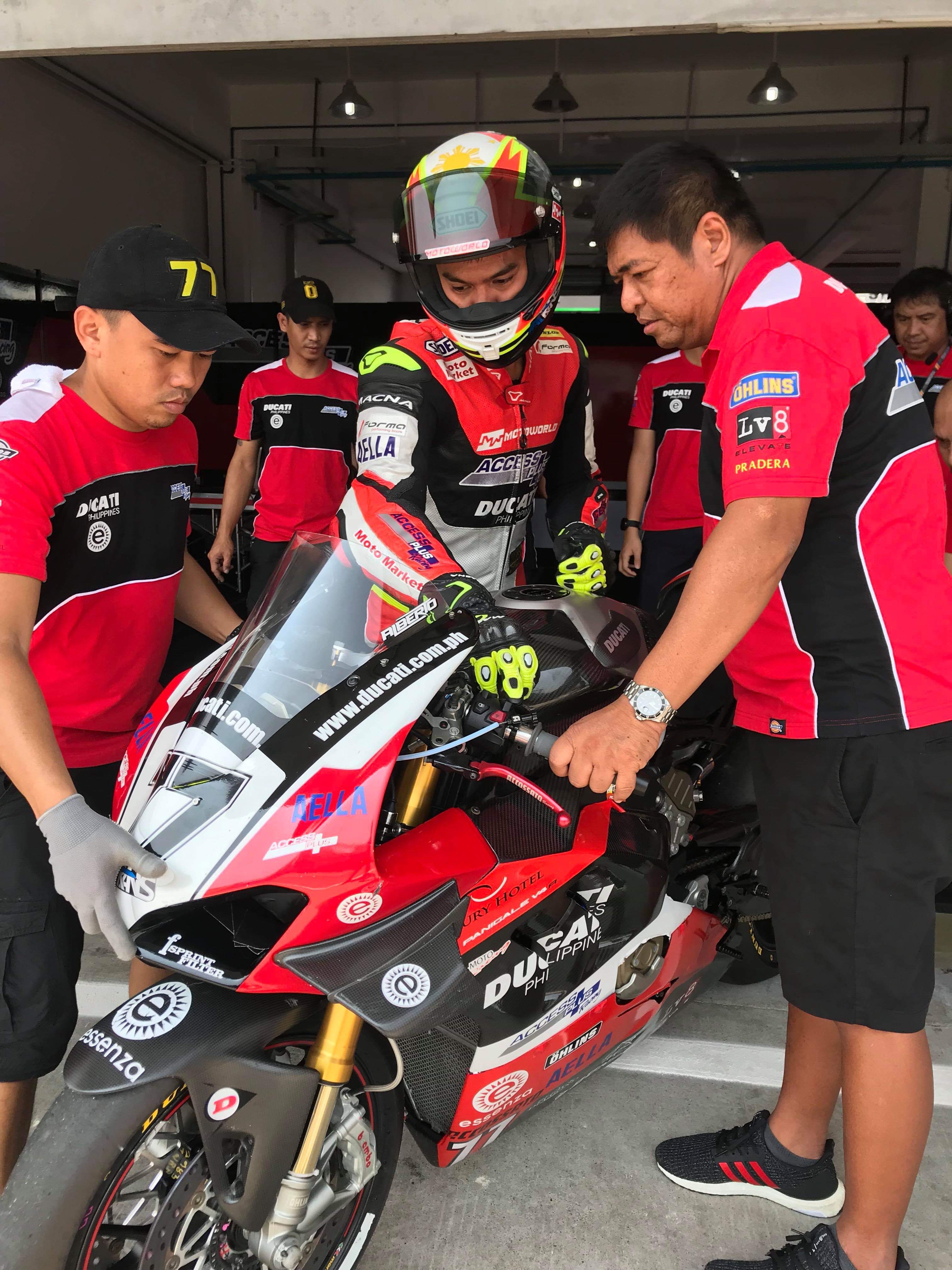 Unfortunately, his teammate had different fortunes. Technical problems on the #48 machine sent the Swiss-Italian rider into the gravel during FP1. The team then rushed to complete repairs to make it into FP3, but the crash clearly had an effect on bike's handling as well as Serrapica's confidence for the rest of the race weekend.
With a well-sorted Panigale V4R underneath him, Alberto was on attack mode for Race 1 on Saturday. A quick start off the line gained him two places and was up to P12 by the end of the first lap. He then proceeded to pick his way through the pack and successfully slotted into P9. But as he was closing within a second of the top six battle, his charge was abruptly cut short when an electrical fault caused Alberto's #77 machine to go into limp mode with only three laps to go. Luckily, he able to continue and made it to the chequered flag in 12th. Serrapica, on the other hand, gave it his best shot and wrestled a hard-fought 16th place finish.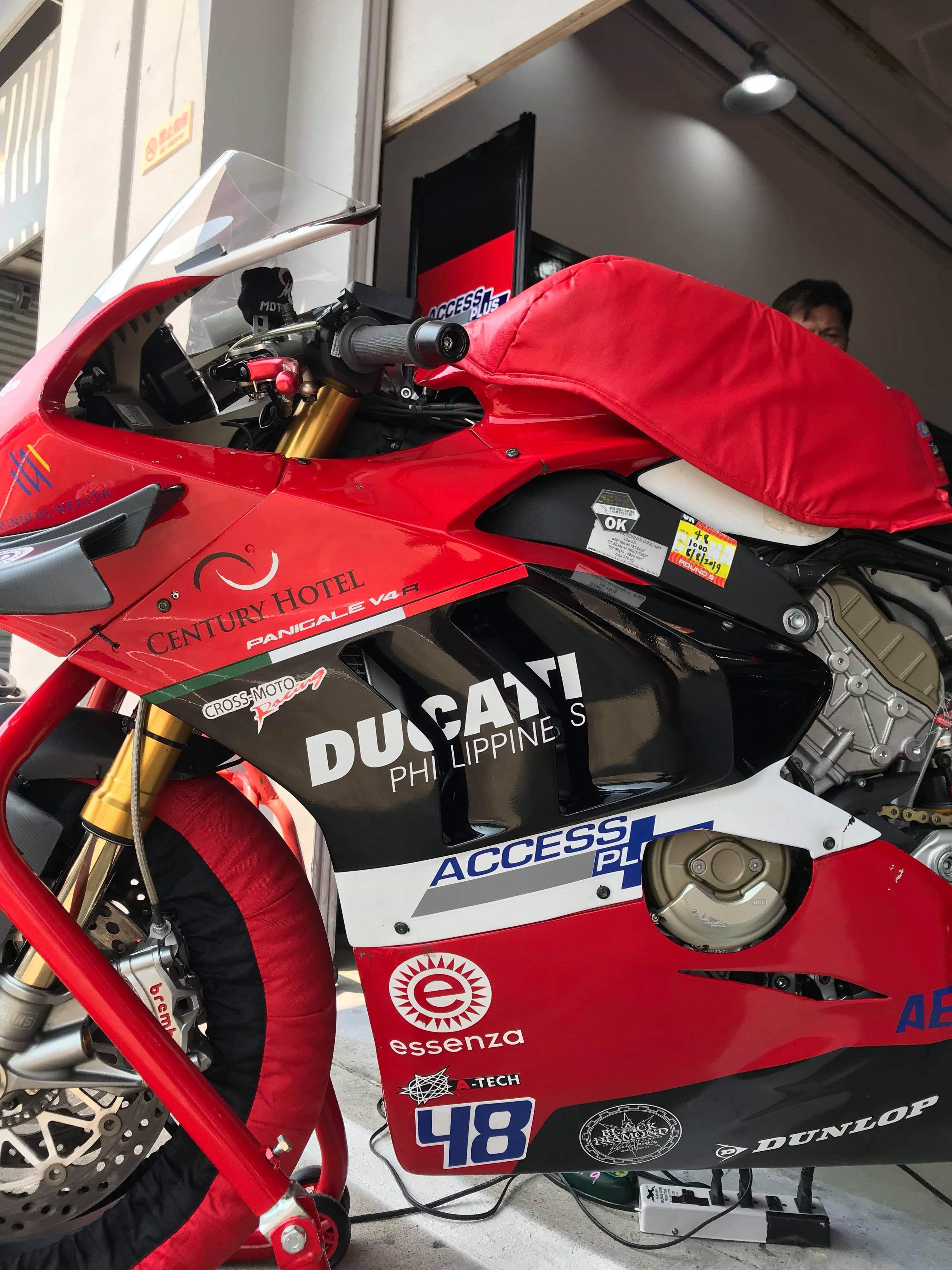 Alberto's technical woes was traced to a broken speed sensor, caused by the sizzling temperatures that exceeded 40 deg. Celsius on race day. It was an easy fix overnight allowing the Filipino rider to get back on the hunt in Race 2 on Sunday. This time, he would get as high up as P12 before the same issue re-appeared and again spoiled his flat out run. Still, Alberto managed to secure 13th spot at the finish line and score valuable championship points for Access Plus Racing-Ducati Philippines-Essenza. Meanwhile, Serrapica wrapped up a difficult weekend in China in 17th.
With five rounds completed, the Asia Road Racing Championship will return to the Sepang International Circuit in Malaysia for the penultimate event of 2019 on September 19 to 22. There TJ Alberto and Jonathan Serrapica will continue their fight in the overall championship where they currently stand in 10th and 15th places, respectively.
TJ Alberto, #77 Ducati: "I'm quite happy about the race weekend despite encountering problems in both races. We closed the gap to the top guys even further and made big improvements to the previous rounds. The team did a really good job on bike setup and I felt really confident riding the Panigale V4R at Zhuhai, which was the best race I've ridden all season. With all the steps we've made, I'm now really looking forward to to Sepang in September. Thank you everyone and our sponsors for a great experience in China."
Jonathan Serrapica, #48 Ducati: "It was a difficult weekend. Started with a crash in FP1 that lost me valuable track time as the team made repairs to my bike. We then encountered technical issues with the #48 Ducati during the races which prevented me from performing well on track. I feel sad with the results, even more so for the mechanics who worked really non-stop to get me in both races on time. But still thankful for everyone's efforts and the sponsor's support in this situation. Onto the next race in Malaysia."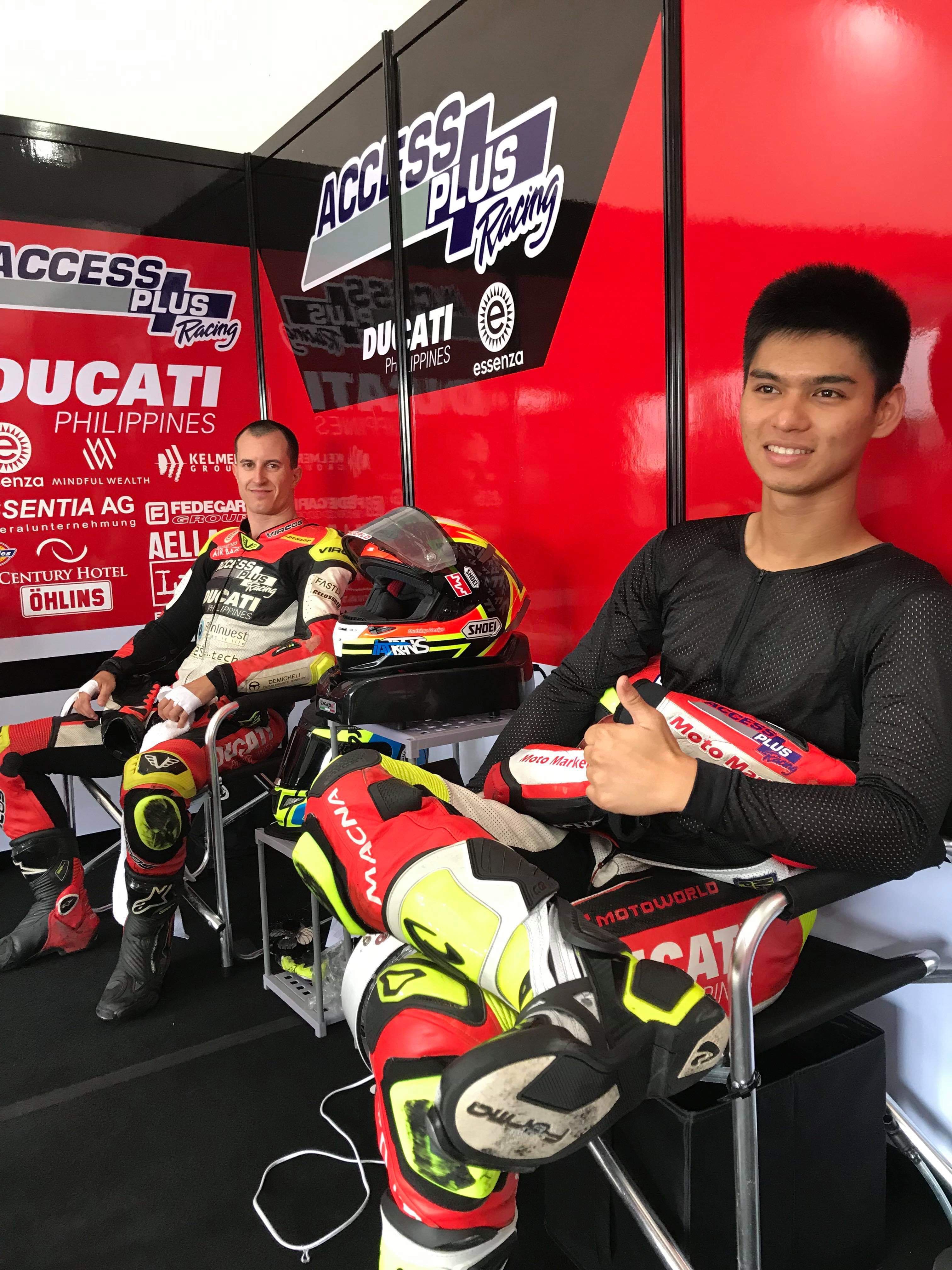 Toti Alberto, Team Principal: "Although we came to China with hopes of scoring good results, technical issues prevented both our riders from delivering their full potential. Still, I'm really proud of TJ and Jonathan. They gave 100% despite the circumstances and never gave up. We've now identified the problem, which was caused by the high temperatures at Zhuhai. It's an easy fix and hope to bounce back in the penultimate race of 2019 next month."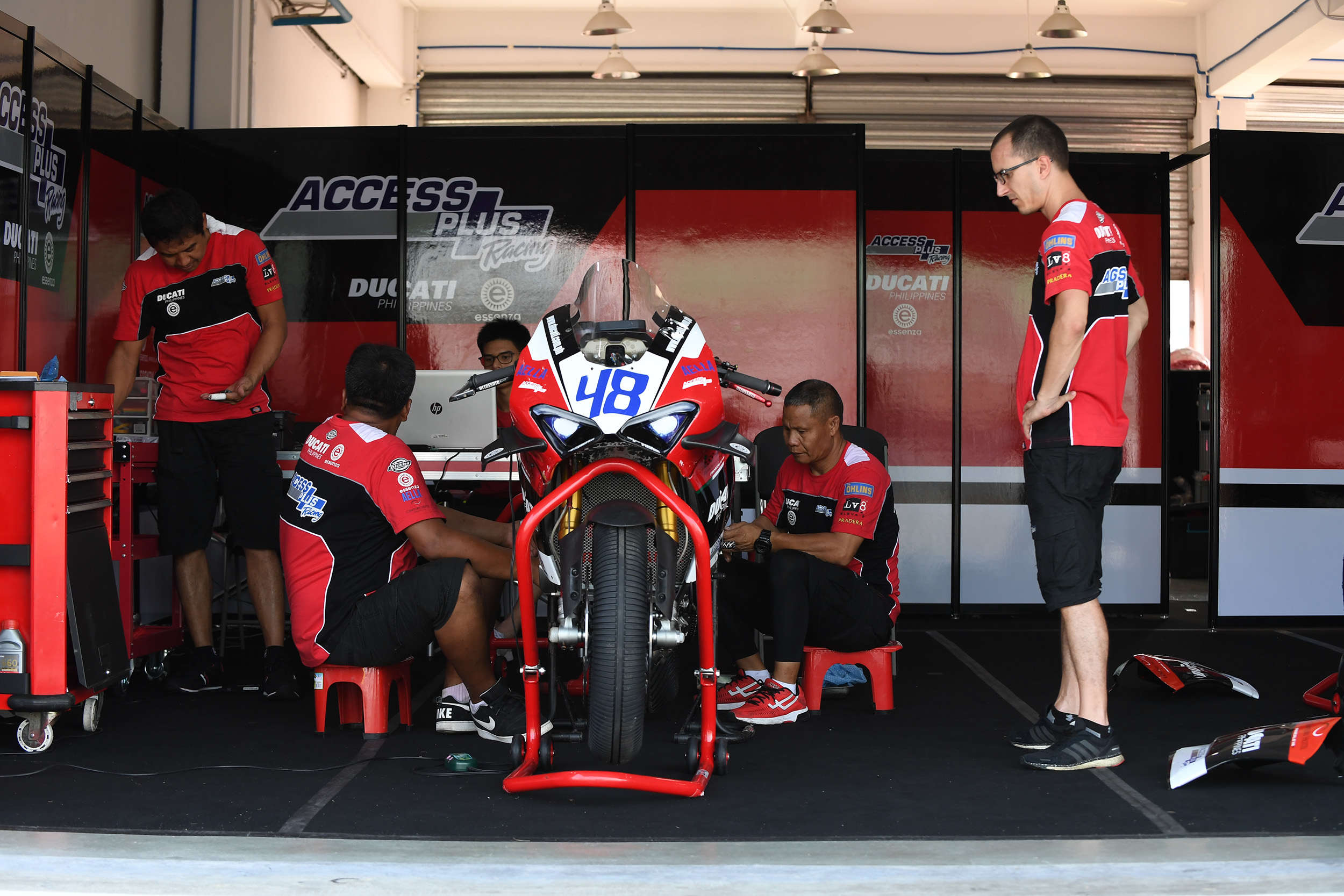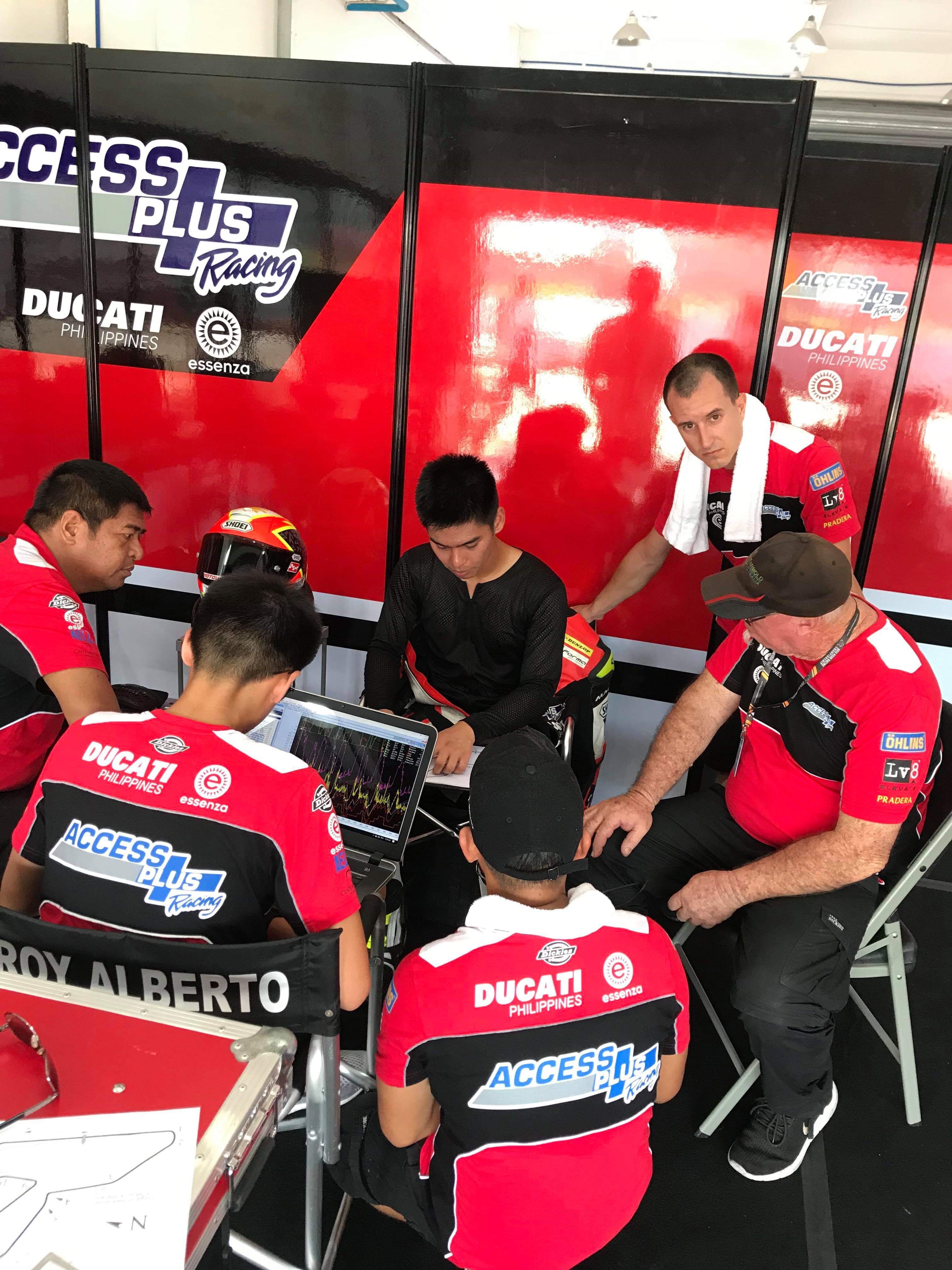 Team Access Plus Racing-Ducati Philippines-Essenza is sponsored by Access Plus Group, Ducati Philippines, Essenza, AELLA, Dickies Philippines, Öhlins Philippines, Century Hotel Angeles City, LV8, and Pradera Verde.
For more info and the latest updates about the team, followwww.facebook.com/AccessPlusRacingPH/ on Facebook and riderswww.facebook.com/TjAlberto7/ and www.facebook.com/J0Speed/.
Credit: Access Plus Racing-Ducati Philippines-Essenza