Alberto achieves first Moto3 Pinoy Podium!
Date posted on November 18, 2018
Share this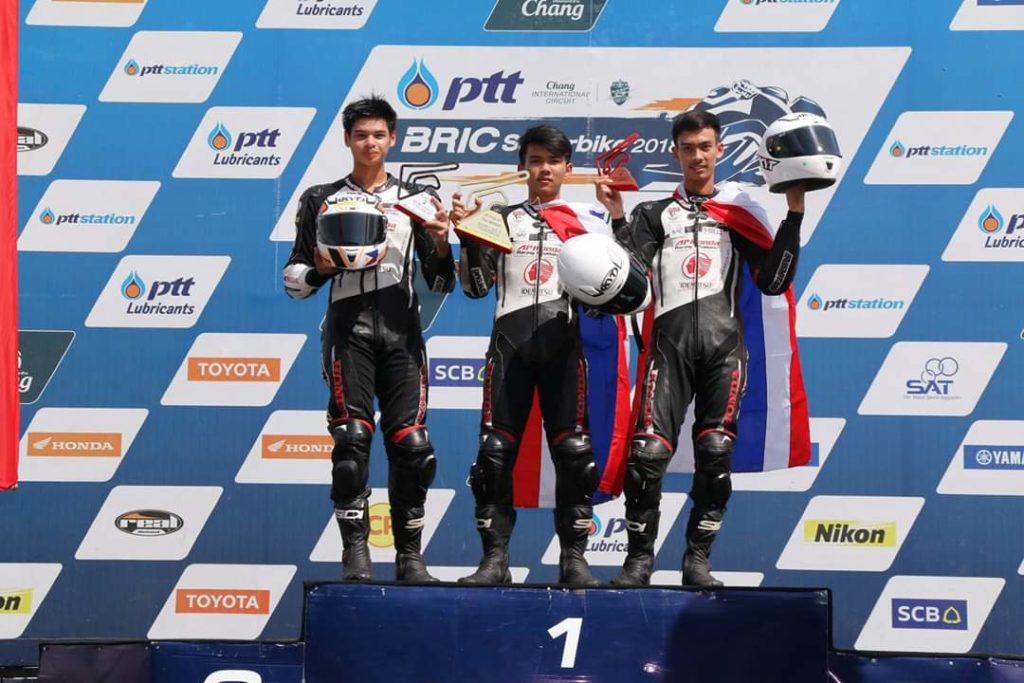 History for Philippine motorsports was made in Thailand as Troy Alberto of Team Honda Philippines became the first Filipino to land a Moto3 podium finish after finishing 2nd on Sunday in the Thailand Talent Cup today at the Chang International Circuit in Buriram.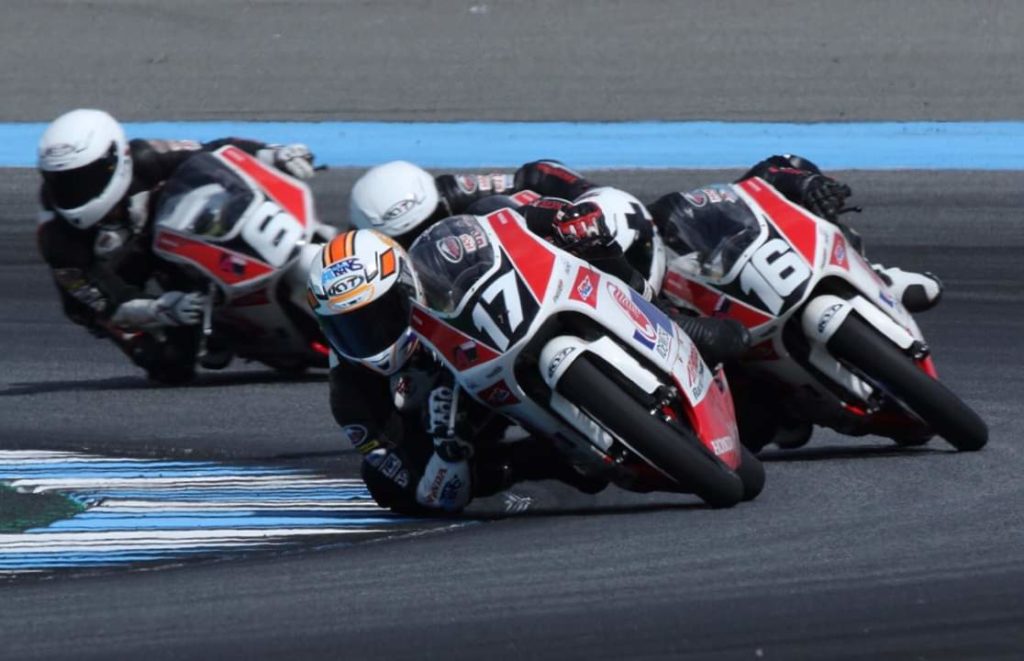 Using a Honda NSF250 Moto3 pure Grand Prix racing bike, Alberto actually led the Saturday race and was in the lead when he mistakenly read the "last lap" board sign a lap early. Thinking that the race was over he went on his cool down lap pace but he still managed to finish in 6th place.
The whole team, including his older brother TJ, was excited for a good showing on Sunday with the pace that Troy showed. " It was the first time for Troy to lead a race in Moto3 and we are very happy!, said TJ.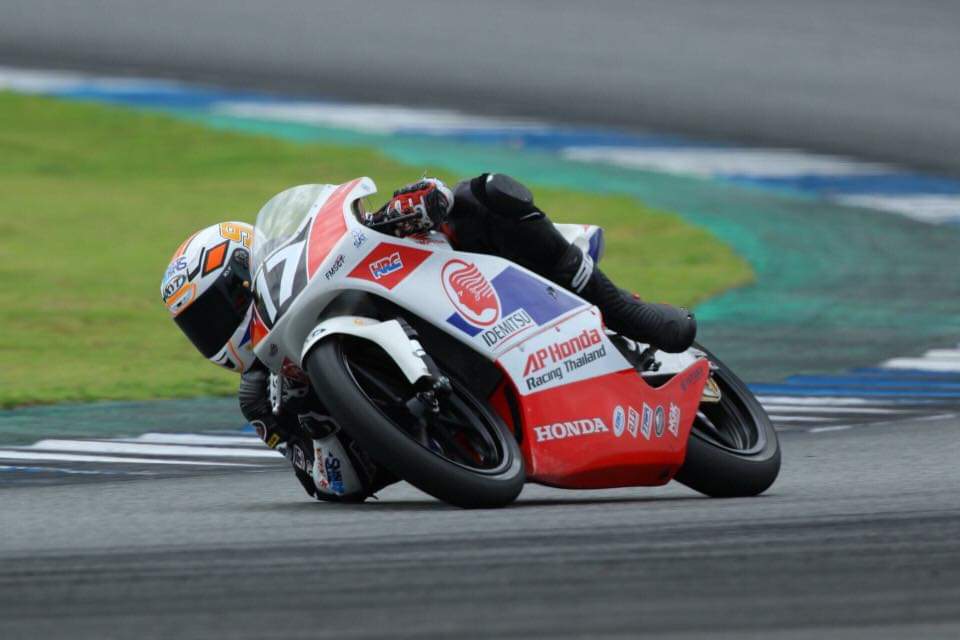 Indeed, the high expectations were justified as Troy led again and was leading Race 2 with only a lap to go when he was out overtaken by Thai Piyawat Patoomyos.
Alberto's 2nd place among a sea of very strong Thai hometown track specialists was a record and a major achievement for him or any Filipino roadracer.
"We did not expect this to come right away! Troy's height and weight is a disadvantage in this class and he had to change his style and racing lines this wekeend just so that he will not be left behind on the straights. It is such a blessing and we hope he can continue to forward his career next year. I think he will have another season in the ATC because of his good performanes this year. Thank you to Honda Philippines and AccesPlus for the support," said proud Dad Toti Alberto.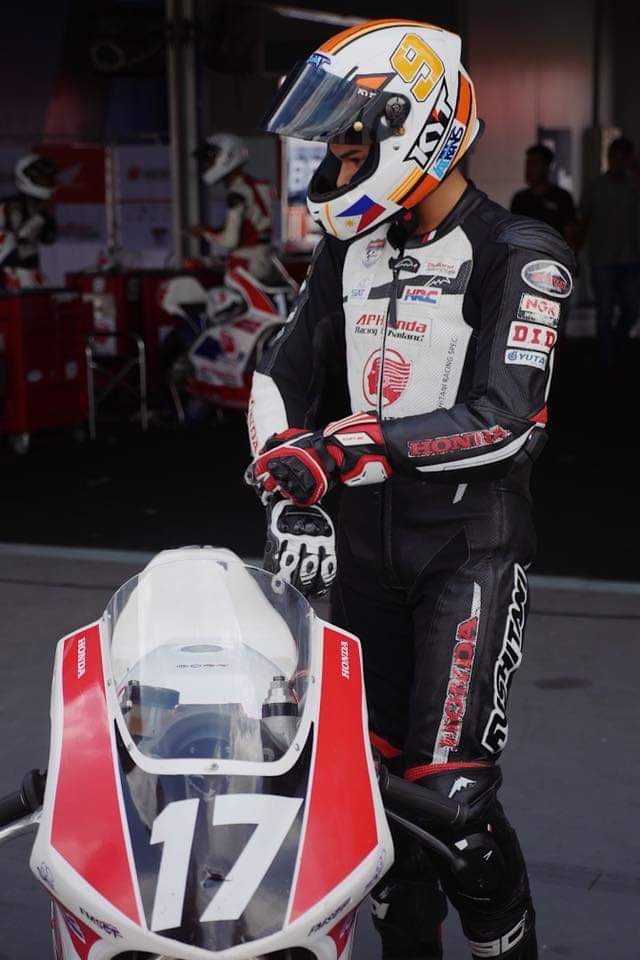 Troy is also competing in the FIM Moto3 Asian Talent Cup his year and has so far managed numerous top 10 finishes. His strong performances already caught the attention of European teams and was actually invited and competed in a Moto3 European Talent Cup race in Spain last September where he finished a very credible 25th out of 50 European riders.
Troy still has another Thai Talent Cup Race this December. Moto3 is the stepping stone of GP roadracing designed for young racers and is a class use in the GP World Championships, as well as in the European and the Asian Continental Championships.
Indeed, history has just been written and a big congratulations Troy and to the entire Alberto family and Access Plus Team.
Congratulations also to Honda Philippines for giving him the much needed support and opportunity.
Read about Troy's and TJ's story in the new issue of InsideRacing Magazine.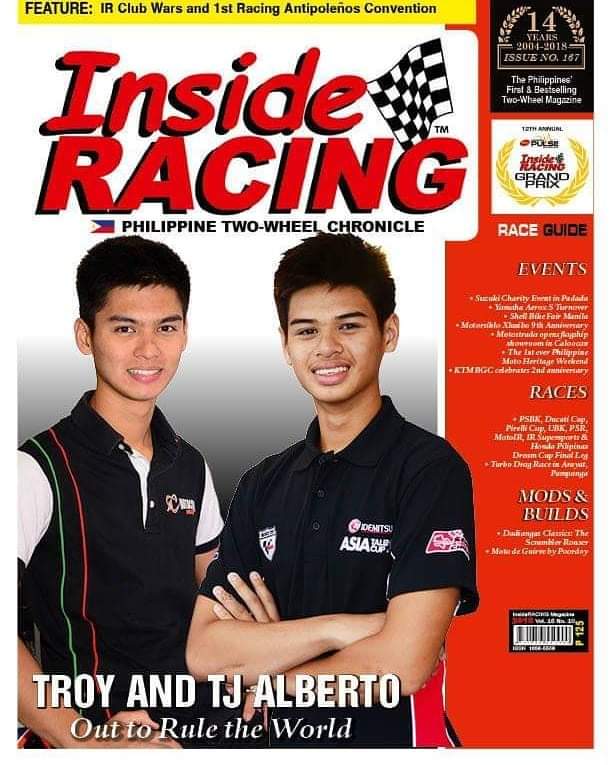 Photo credit to Thai Talent Cup