Alberto Fights Hard in Qualifying!
Date posted on August 10, 2019
Share this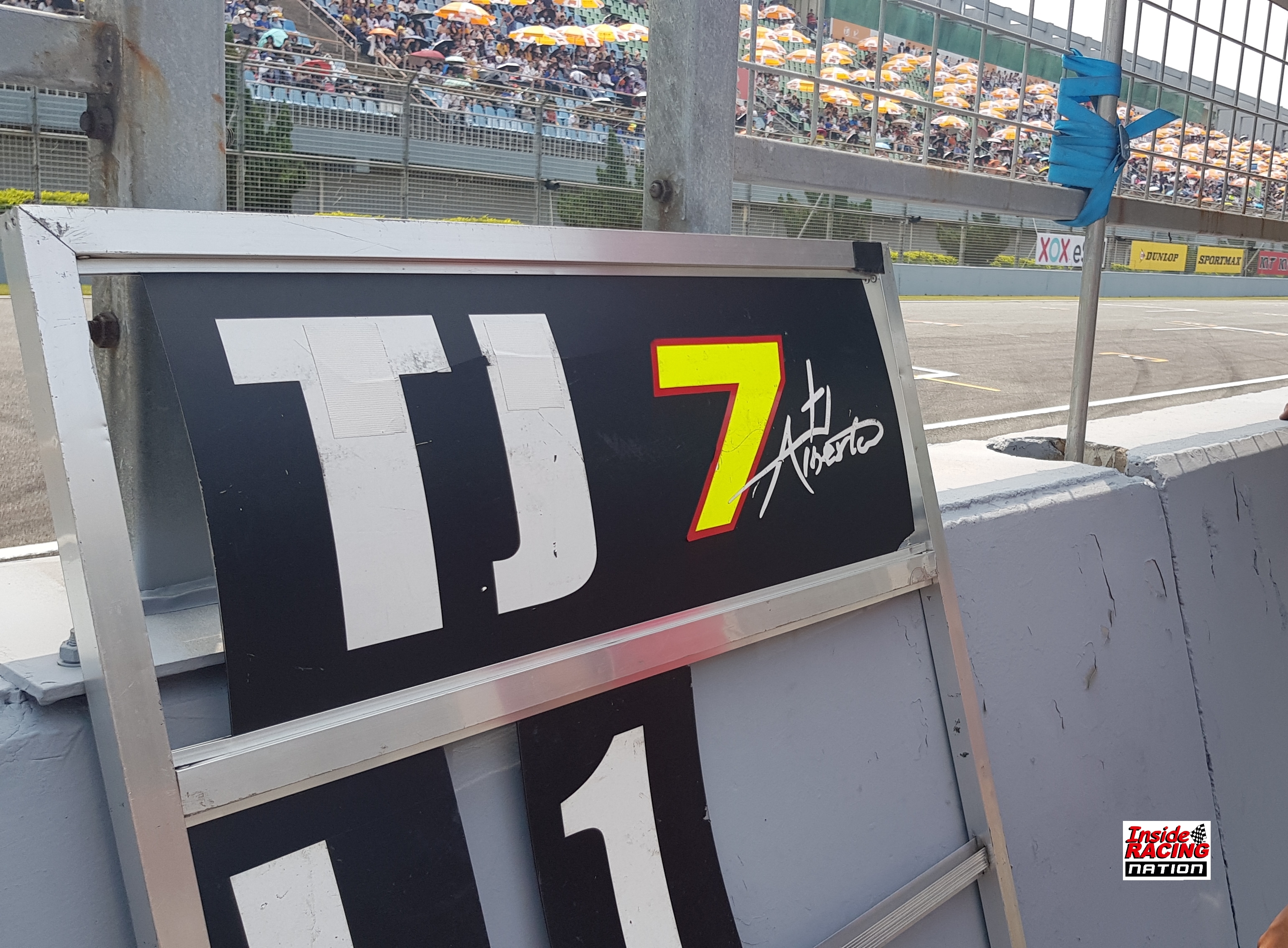 Team Access Plus Racing-Ducati Philippines-Essenza had a late night at the paddock to make sure that both bikes are good and ready for today's ASB1000 Qualifying. Minutes before QTT, everybody was ready and relaxed in the garage. The team even found time to take a team photo.
The 30-minute session started well with both riders able to get on track from the green light.
After making sure that the bike was working properly, TJ Alberto quickly equaled his best time from yesterday in the low 1:38s range.
Meanwhile, Jonathan Serrapica's bike, now with a fully rebuilt and welded radiator, was mechanically sound and he was able to lap without mechanical issues or crashes.
The team called in Alberto for a change of tires and suspension settings after some feedback from TJ and data from yesterday.
He responded well to the changes the team did and quickly dropped a full second to register his fastest time of he weekend so far with a 1:36.484s for P14, less than half a second from a top 10 position.
He came in for a few more adjustments hoping for further improvements. He was pushing really hard on the last lap but he overshot Turn 9 just as he recorded his fastest sector 1 time and went into the gravel. We will start at P14.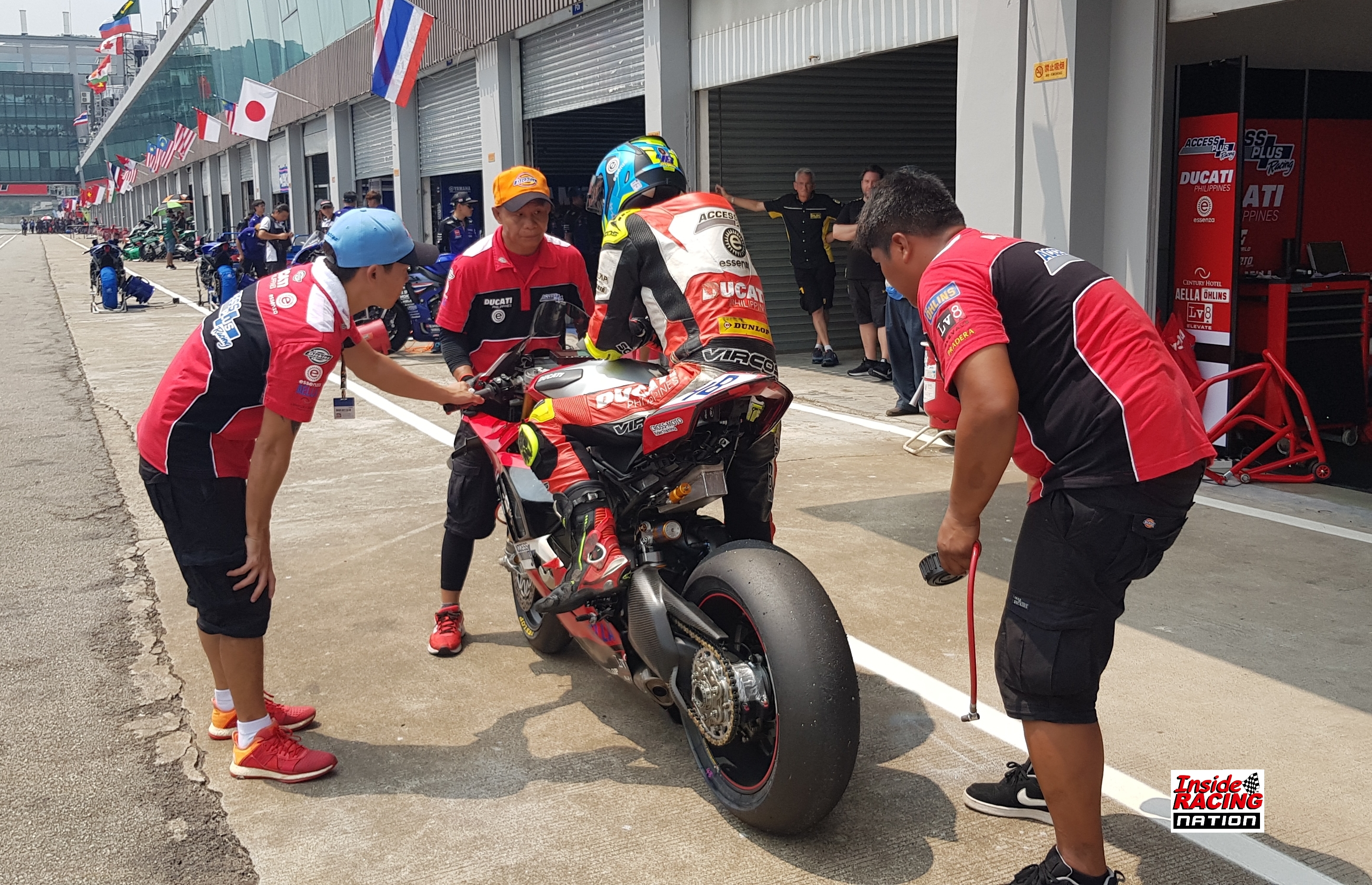 Meanwhile, Serrapica was able to finish the session and made his best lap of the weekend with a 1:47s despite having issues with the bike wobbling under him which the team will continue to fix.
Race 1 will be at 3:15 p.m. today.