All Motorcycle Brands Club
Date posted on October 11, 2019
Share this
All Motorcycle Brands Club or AMBC, one of the premier motorcycle groups in Central Visayas, was
officially established in September 29, 2011.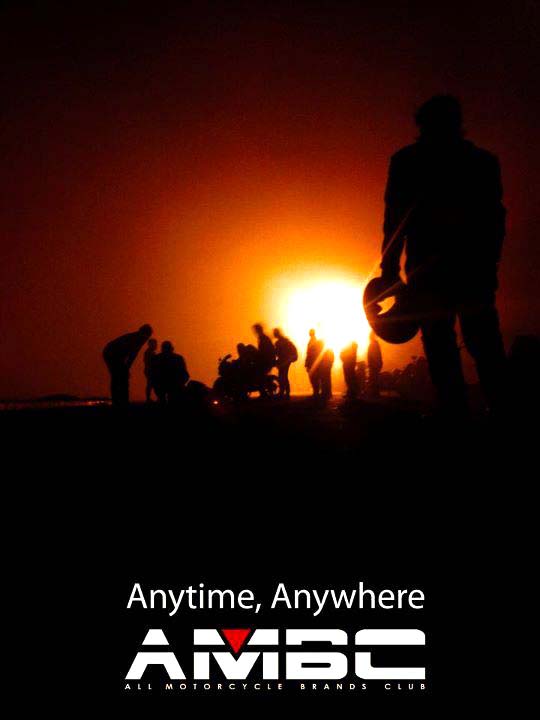 The first members were part of another group but they slowly branched out and finally formed another club. It was never their intention to do so. It was a collaboration of the individual members who had similar ideas and beliefs regarding certain problems and goals of what a group in general should be. They would regularly ride and have regular meet ups almost every day. Sometimes they would just gather for no reason at all. It started as a tightknit group that slowly expanded through word of mouth and common friends. Finally, having their own Facebook page helped them reach out and be noticed by people from other areas.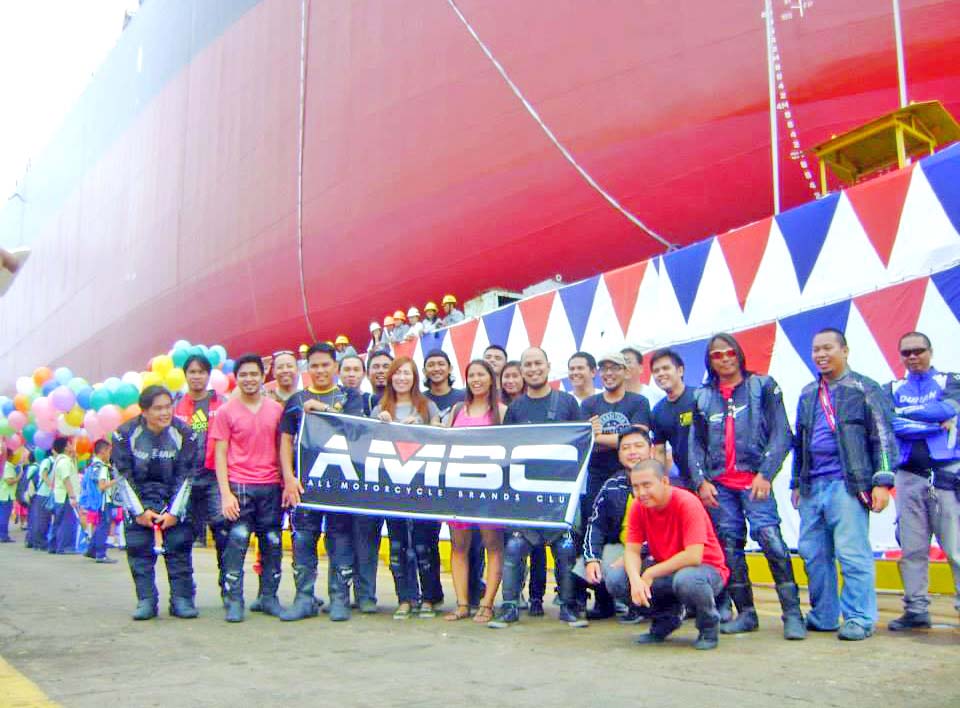 Before AMBC was founded, the pioneer members were part of various motorcycle clubs and they noticed different things that they weren't completely sold on. Some of the other clubs were very strict on their rules – with the members not having much to say. Some of the officers would be handling the club's funds without having any kind of liquidation. Some would even impose monthly fees, and the like. Some also have a specific requirement of having just a certain brand or type of bike, or a certain class.
Of course it would be different strokes for different folks. What might work for other groups might not work for some. Once they've noticed that the other groups seem to be having some issues, they knew it was time to create one group for all.
The group's ideals
Being strict on meetings is one thing and might be good up to a certain degree but if one could not attend a few meetings, why should it affect his or her membership? We all have different principles and are from different walks of life. Some have more priorities and some have more responsibilities. Some need to be with their families, some just need time for themselves. Having membership fees could be beneficial, yes, but it is not required to be a member of AMBC. Fees would provide a group with funds to finance certain activities and events and is good if it is well managed but in most cases, groups are broken up because of these issues. People will then start questioning where the funds went or they will have a hard time paying their necessities and will wish the fees would stop even for just a few months.
Politics is also another issue the group tries to veer away from. On some occasions, high-ranking members require that they be respected. They require new members to listen and respect their decisions. It is not all that bad though because some other groups I know practice this and are actually doing very well.
Just like in any other group, tension is bound to happen at some pointin its existence, especially with a group of this size. As much as possible, it is being avoided although there will always be people who think differently. But at the end of the day, they just talk about it, and ultimately realize that they don't need it. The group pioneers were already happy even before AMBC grew in numbers. They never expected it to become this big and it is quite fulfilling for them that they are reaching out and touching people's lives.
AMBC also discourages taunting fellow riders on the road as well. Just because you own a bike that is faster or you think yours is faster than other bikes on the road does not give you the right to insult or engage others to a race just to prove your bike is cool. And besides, why race on a public road, right? AMBC promotes safety, discipline and equality.
More importantly, the aspect of not having a certain type of bike, certain brand or a certain class is the heart of the principle of AMBC, which simply means ALL MOTORCYCLE BRANDS CLUB. With that concept, are we not equal? Is it really about what kind of bike you own? Or would you rather have a group of mixed bikes that share the same ideas and laugh the whole time you are together. This is the core reason they were formed. It's never the bike or the brand – it's the rider. Everyone is welcome!
Club Activities
Since AMBC is such a diverse group, the club has definitely more activities than just plain riding.
The club finances its activities thru individual expenses, or sometimes, people would sponsor certain things for the group, or donate. It's basically all up to the individual, and AMBC makes sure that they are not forcing anyone to shell out more than they could. What really matters is the camaraderie and the bond within the group.
Some of the club's activities are hiking to Osmeña Peak and island hopping in Mactan, Moalboal, and in other nearby provinces. The group is also involved in socio-civic activities for the less fortunate. As a matter of fact they did some gift-giving last Christmas to help those in need.
The group also encourages its members to bring their loved ones during club activities as they consider them as part of the family.
Future Plans
With over 2000 members in Facebook and over 100 active members, there is no stopping AMBC.
Everyone is encouraged to join most especially the small bikes because according to AMBC, they are the ones who are mostly intimidated. They can be part of their original group, or they can come as an individual, it doesn't really matter. What matters most is you can join a bunch of people who loves to hang out, talk about stuff, meet up for no reasonand ride anywhere anytime. They don't need people who brag on how rich they are or closed-minded persons or people who look down to other people because of their statusin life. They don't really want to dwell on personal stuff because that's
probably the reason why groups or clubs are formed. Part of that reason is to escape your daily routines and just forget about problems and have some fun. They are more particular with the personality of the individual.
How to join AMBC?
Simply visit their official Facebook page, just type AMBC in the search box.
Another way to meet them is to show up by surprise at Caltex Mango near Fuente Osmeña Circle in Cebu City every weekend. Every member of AMBC is friendly and everyone is welcome!
*This article was published in InsideRACING's  Volume 9 Number 3  2011 issue.