An Overall Supremacy for the Raider R150 at the Super Series Nationwide Championships – Bacolod GP
Date posted on July 5, 2018
Share this
The Suzuki Raider R150 proved itself once again at the 3rd Leg of the Super Series Nationwide Championships in Bacolod City. With combined agility and strong performance of the Suzuki-VMan Racing Team with the Raider R150, Team Suzuki reigned supreme attesting that it is indeed the Underbone King at the Super Underbone race of the Bacolod GP.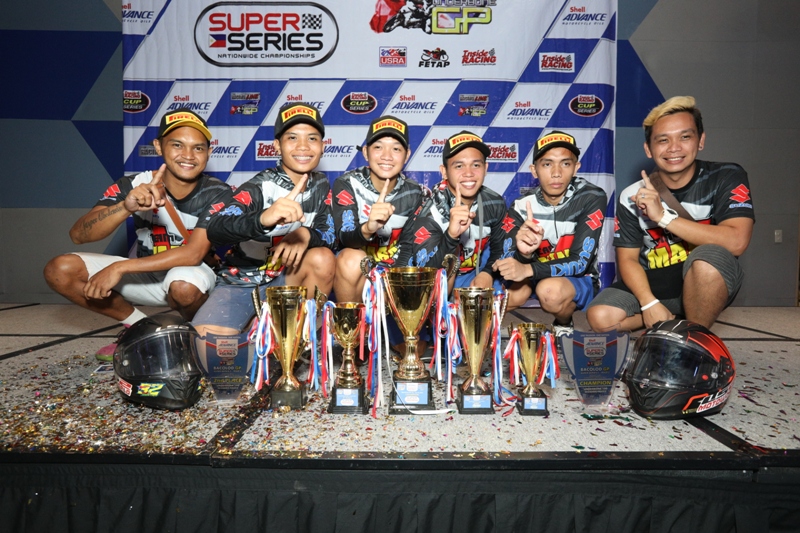 Suzuki-VMan Racing Team's April King Mascardo and Eane Jay Sobretodo grabbed the champion and 2nd Runner-up spots respectively after an intense battle at the Baywalk Karting Zone in Bacolod City on board the Raider R150 Fi. Mascardo who was also the polesitter of the race and consistently led the competition from the time trial to the finals while Sobretodo who started 3rd at the grid had an exciting battle with other riders but still managed to cap the race on the podium after an intense head on with his peers.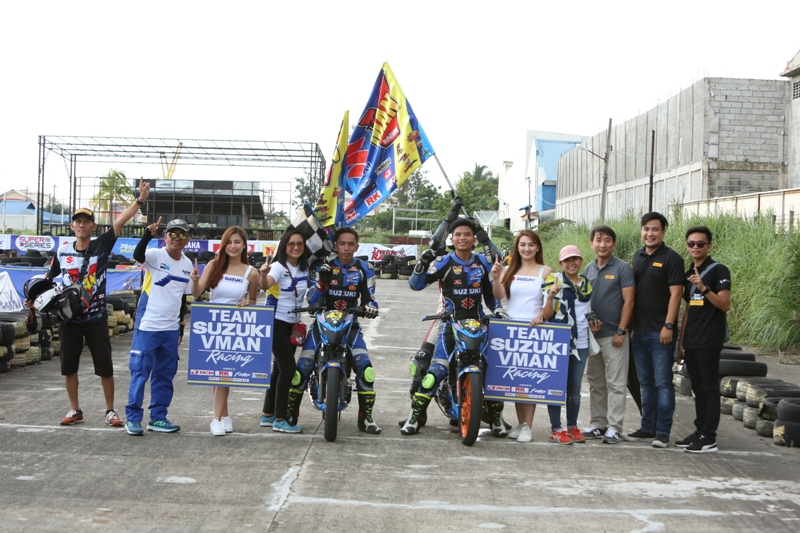 Another promising riders from the Suzuki-VMan Racing Team, Djereck Ondillo and Dan Carlo Alvarado, also dominated the Underbone 150 Beginners/Novice class of the RUGP with a powerful 1-2 finish with the Raider R150 Fi. Ondillio also had a very strong performance securing 2 more championship wins at the Raider Breed Wars R150 Fi and R150 Carburetor one make races. Alvarado also had a strong finish with a 2nd-runner up result at the Raider Breed Wars R150 Fi one make race.
The Raider Breed Wars Raider R150 Carburetor and Fi one make races were also a hit to the riders of Visayas, testing the Underbone King's power and performance with its signature 150cc engine. Privateer Kirby Caparon dominated the 2nd place on both Raider Breed Wars Races while RJ Comendador got the 3rd place for the Raider Breed Wars Raider R150 Carburetor One Make Race.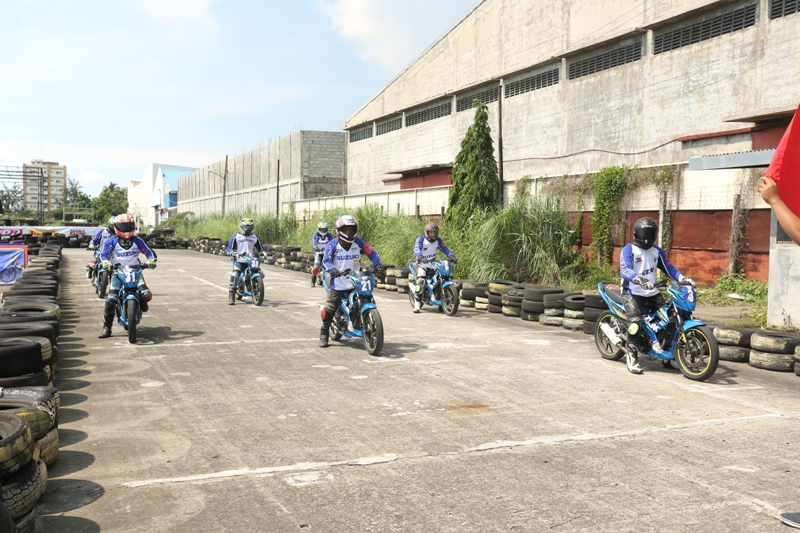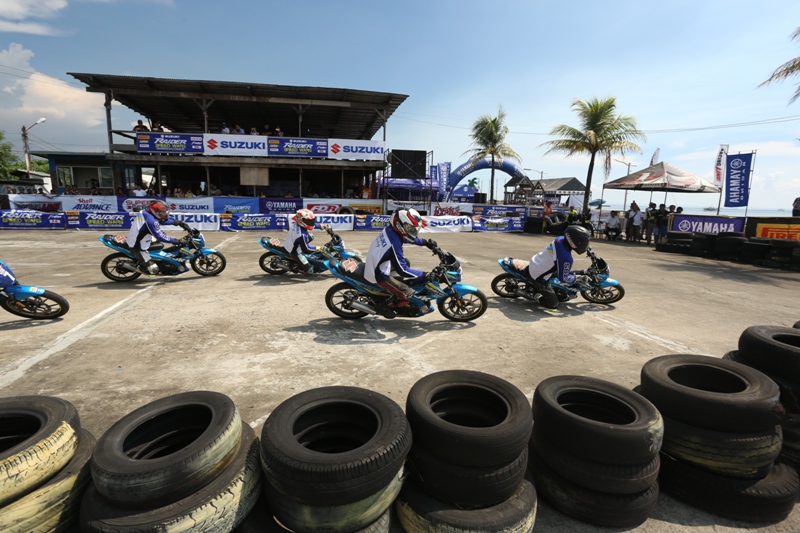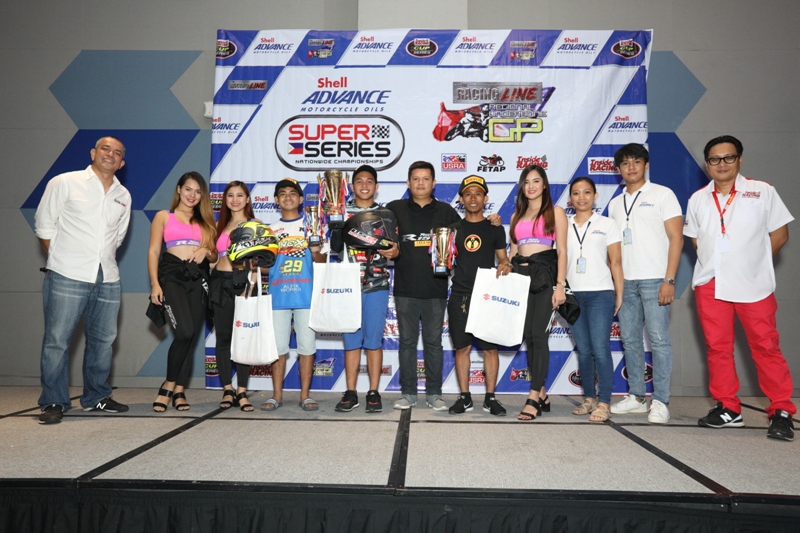 Suzuki Raider R150 Carb class winners
The Super Series Nationwide Championships is already in its mid season but we still have a lot to witness with Team Suzuki-VMan Racing's performance and the whole racing battle. Catch the action again on the following dates and venues:
Cebu GP – Aug. 26
Luzon GP- Sept. 30
Manila GP – Oct. 28
The Suzuki-VMan Racing Team is powered by Racing Boy Philippines, RK Racing Chain and Sprocket, Faito, VMax Racing, Koso, Pirelli, LS2 and Motoworld. The Raider Breed Wars is powered by Pirelli, Racing Boy, YRS, Faito, Koso and RK Racing Chain and Sprocket.
Words and Photos by Suzuki Philippines