ANGKAS will give free rides to healthcare workers
Date posted on August 7, 2020
Share this
After motorcycle hailing app ANGKAS donated 1000 motorcycle protective shields for frontliners to IATF and JTF CV Shield , they have also pledge 1000 ANGKAS riders to service the frontliners during this pandemic.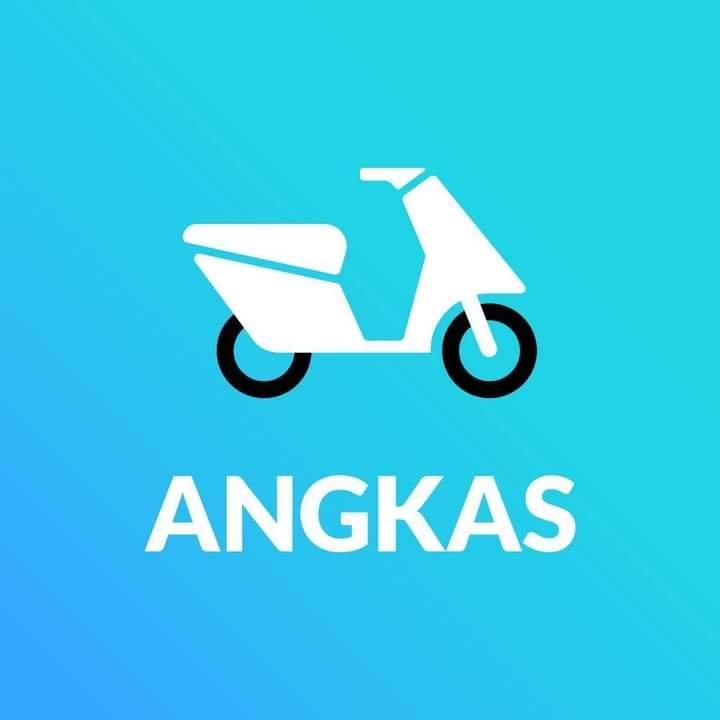 "Angkas is launching its free rides for healthcare workers this weekend with select government hospitals for the remainder of the MECQ (Aug 18). We are piloting this first with a few hospitals based on recommendations from the DOH, but will be expanding this as quickly as our operational capacity permits" , said ANGKAS on their Facebook page.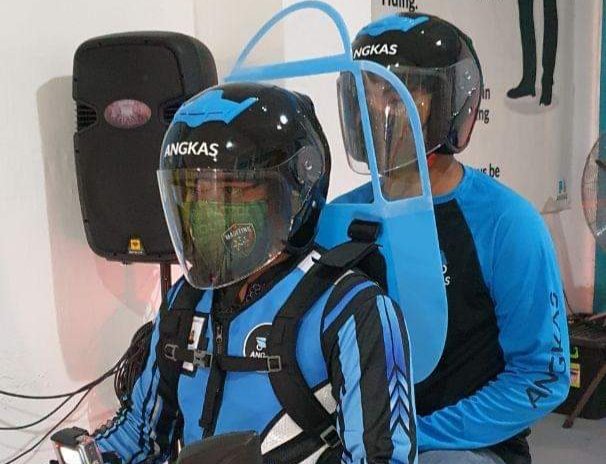 According to ANGKAS, all riding healthcare workers need to bring their own helmet with a full face visor to minimize transmission and all partcipating hospitals will be informing their staff if thus service. Interested healthcare workers may contact their respective HR or admin departments to avail of the service.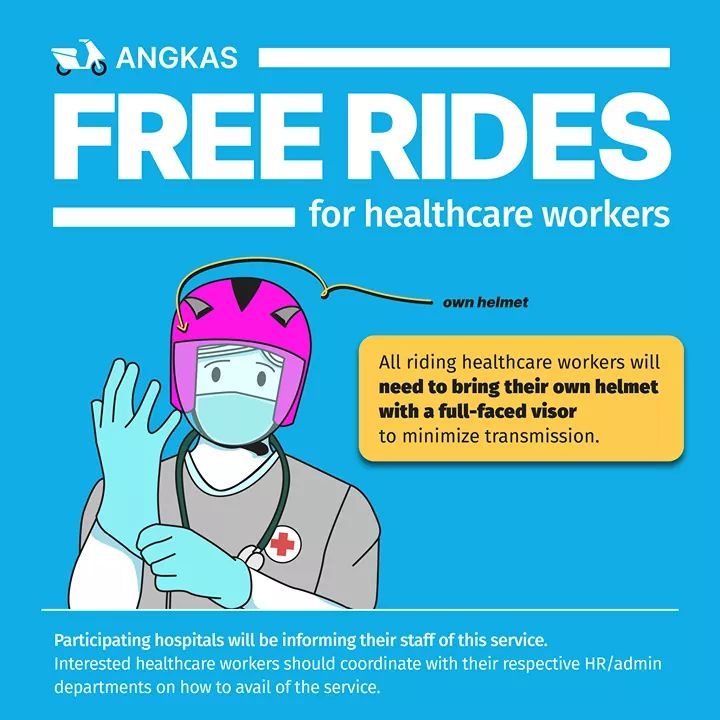 Healthcare workers continue to struggle due to the lack of public transpirtation during MECQ.

The implementation of motorcycle protective shield for back-riding has been criticized by motorcycle riders due to safety concerns. Regarding the recent accidents of those who have used the protective shield, the DILG Secretary has reiterated that the motorcycle barrier is safe and riders should comply with speed limit.
Source ANGKAS