Another Podium for UMA Racing-Yamaha Philippines; Bid Strong for the ARRC UB150 Title
Date posted on November 30, 2019
Share this
The seventh and final round of the 2019 FIM Asia Road Racing Championship is being held this weekend at the Chang International Circuit in Buriram, Thailand.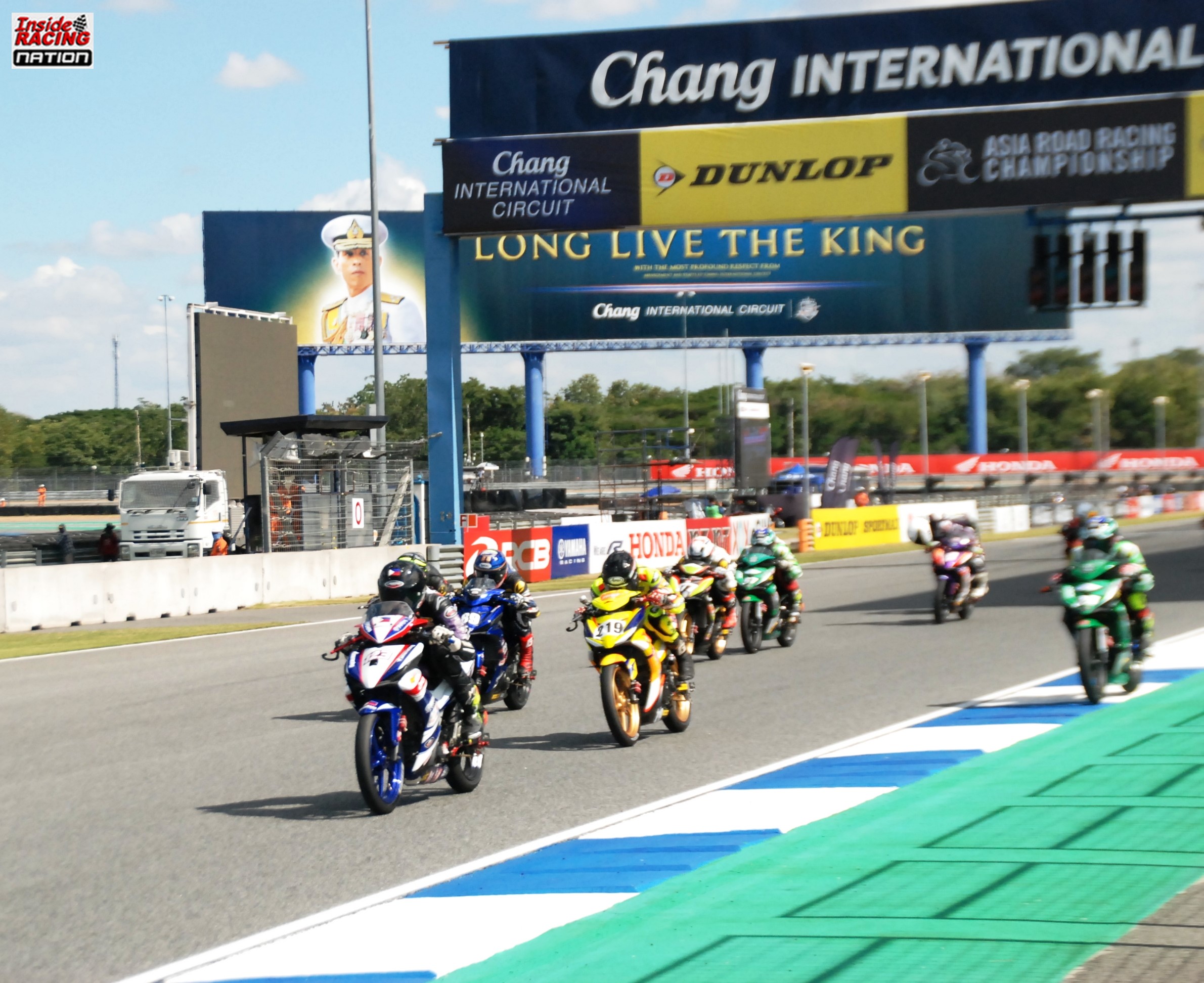 Masato Fernando remarkably delivered a third place finish for UMA Racing-Yamaha Philippines in Race 1 of the ARRC's Underbone 150 class. "The Chairman" Masato Fernando started at 21st position after race bike issues in qualifying. Nonetheless, he made up for it by an awesome performance during the 8-lap Race 1.  Fernando got the lead in the last lap and finished third after a gruelling fight to the checkered flag.The 2:00.483s best lap time of the race was also courtesy of Fernando.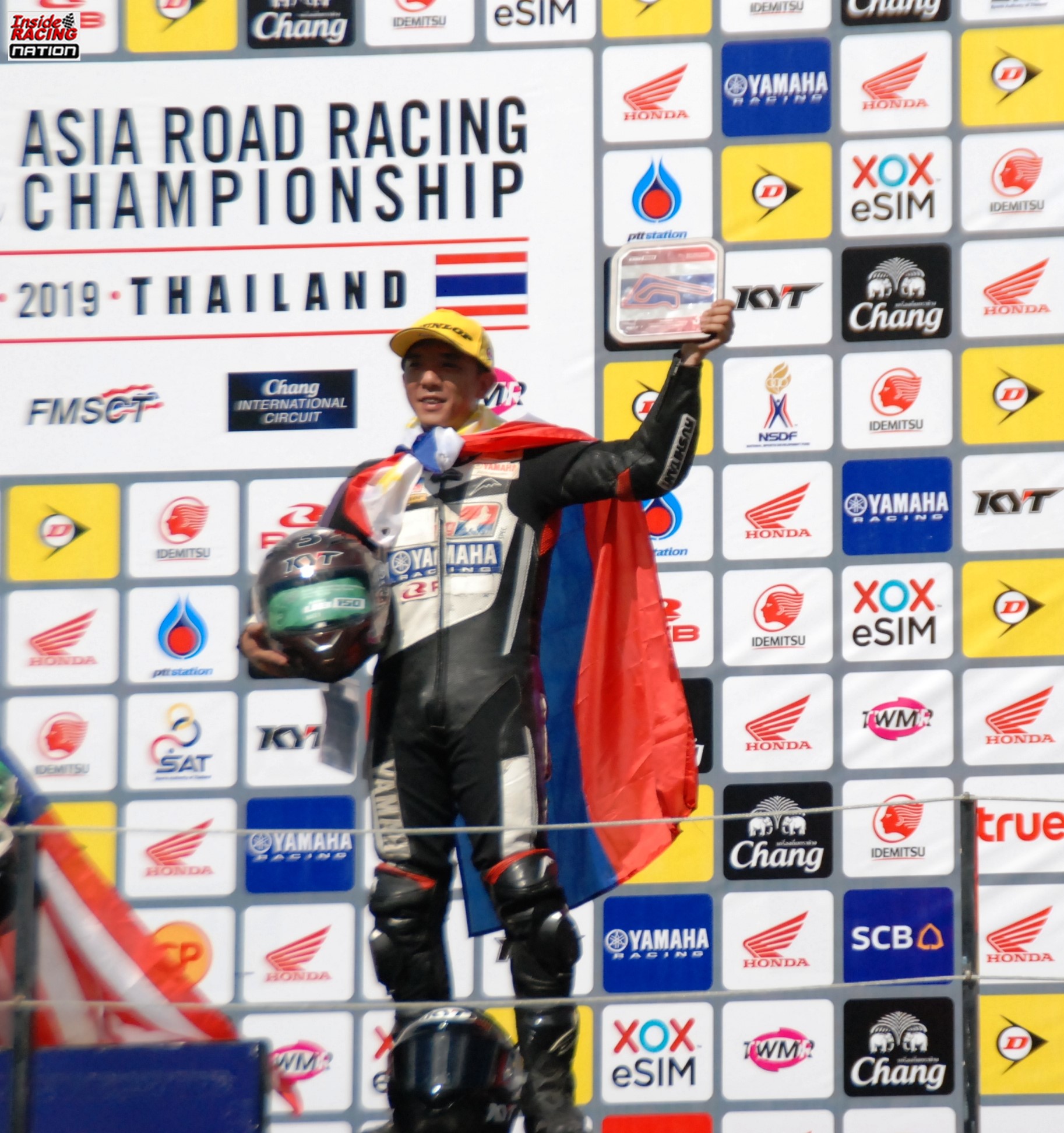 McKinley Kyle "Wonder Boy" Paz who was ranked second heading into the final round finished sixth, a good result as he accumulated additional points and he now leads the overall standings in the UB150 class. The Wonder Boy started in P6. Paz has enjoyed success in international racing for years now and has won for the country several times.
UMA Racing-Yamaha Philippines' wildcard rider Amber Torres was not able to finish the race. It is his first time competing in the ARRC and he is making the most out of this learning experience.
Paz, Fernando and Torres are longtime Yamaha riders and topnotch Filipino racers. The three race on board Yamaha Sniper 150 race bikes in the ARRC UB150 class.
Malaysian Ahmad Fazil Sham and Wahyu Aji Trilaksana were the first and second placers in the UB150 class Race 1. Both are riders of ONEXOX TKKR Sag Racing Team.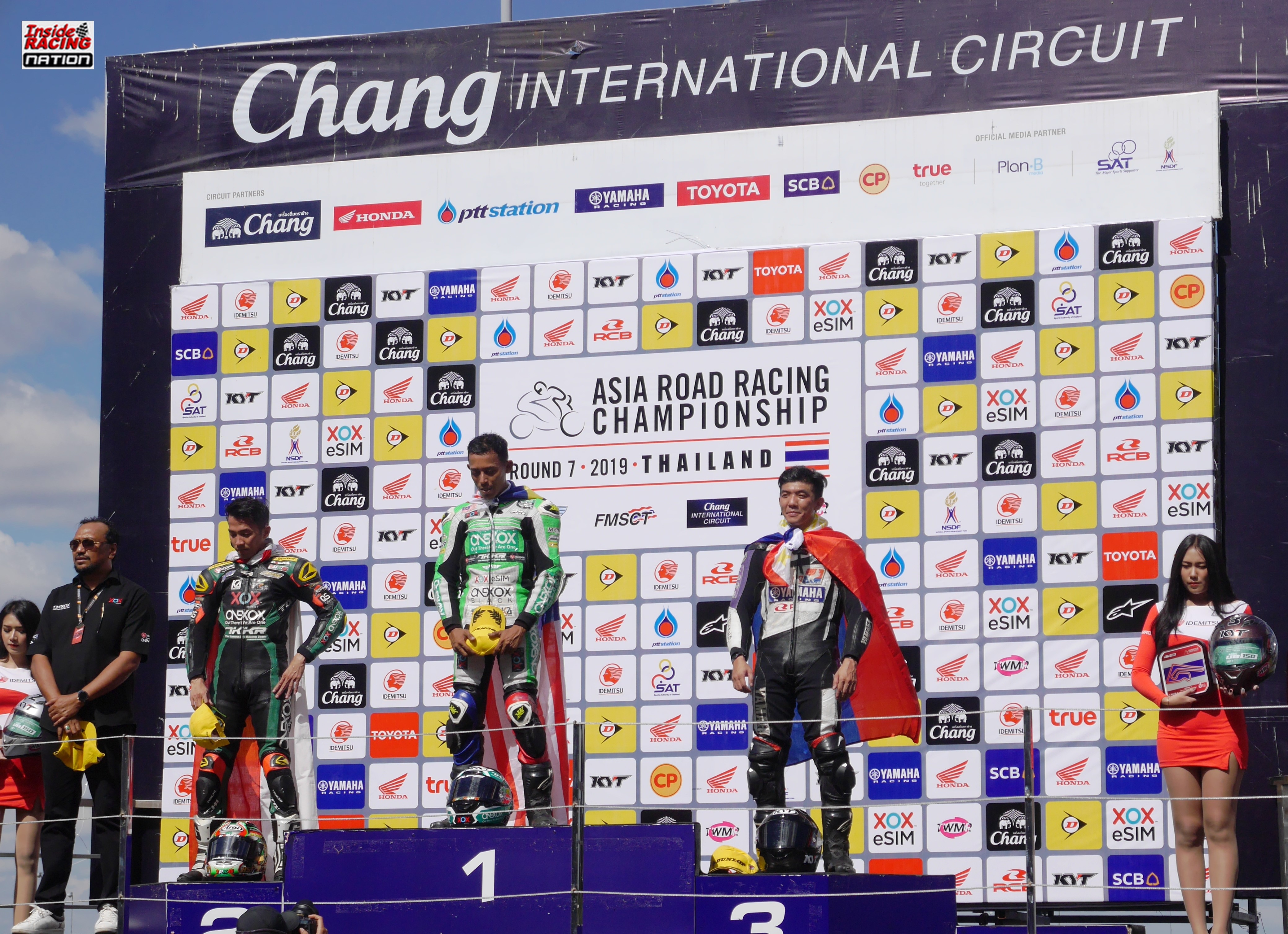 It is a tough battle in the ARRC UB150 category and the results are unpredictable up until the checkered flag. Hopes are high now as Paz has a chance to claim the 2019 ARRC UB150 title. Race 2 is on December 1 and it is expected to be an all out battle as five riders including Paz are vying for the title.
Yamaha Motor Philippines' President Mr. Hiroshi Koike as well as Marketing Section Senior Manager Mr. Ryan Jude Camus are present to support UMA Racing-Yamaha Philippines team. Filipinos are also very supportive of the team's campaign all throughout.