Are you ready to own a Royal Enfield like Ryan Agoncillo?
Date posted on July 20, 2019
Share this
After setting the local market ablaze early this year with the launch of its highly popular 650 Twins, Royal Enfield once again released a new updated model.
No less than Mr. Vimal Sumbly, the Head of Business Markets for Asia Pacific was in attendance together withHardcore Brother Custom Motorcycles, Inc. head honcho Mr. Jimmy Barinaga, the Philippine exclusive distributor of Royal Enfield in the Philippines.
"While 'pure motorcycling' is at the core of everything we do, introducing a capable and go anywhere motorcycle like Himalayan, has allowed us redefine the adventure touring space in Philippines in many ways, which was earlier largely dominated by very heavy, extremely complicated, intimidating and inaccessible motorcycles. Since its arrival in 2017, the Himalayan has opened the adventure touring space for novices, who aspired but never had a purpose built product, at an accessible price point, available in the market. The Himalayan balances aspiration with access that allows seasoned riders and enthusiasts as well as adventure aspiring riders to do more with just one motorcycle", affirms Vimal Sumbly, Head – Business, APAC Region, Royal Enfield.
"Royal Enfield is the oldest continuous production motorcycle brand in the world. In the 250cc -750cc segment, every 2nd motorcycle sold in the world is a Royal Enfield. It is the fastest growing motorcycle brand in the world with 850 exclusive dealers around the worldwide. In 2010 we sold 50,000 and in 2018 we sold almost 850,000 units. We came here in 2012, our strategy is less is more..and so far we have 1,300 happy customers. We expect to double that in a couple of years with the new 650cc twins and this new Himalayan, " Mr. Sumbly added.
The original Himalayan model was launched two years ago and today it got its first upgrade. The new Euro 4 Himalayan is now equipped with Electronic Fuel Injection (EFI), Antilock Brake System ABS and Automatic Headlamp On (AHO) lighting system. The Street version is P299,000 and Touring version in P326,000.
The Himalayan, a motorcycle purpose-built for adventure and touring in Philippines.
Actor rider Ryan Agoncillo took delivery of his new Himalayan at the launch together with other new owners. "I had the priviledge to ride the Himalayan mountains 2 yrs ago on a Royal Enfield Himalayan. For 16 days we road it sunrise to sundown. The old Himalayan model was perfect for all the conditions and is my only wish for the old bike was ABS since i need it for my daily commute. And now its here in this new modek so I am very happy. Congrats Jimmy Barinaga!
The other five owners were Bryan McClelland, Francis Villanueva, Rafael Custodio, Renato Arcilla and Raymond Hernandez.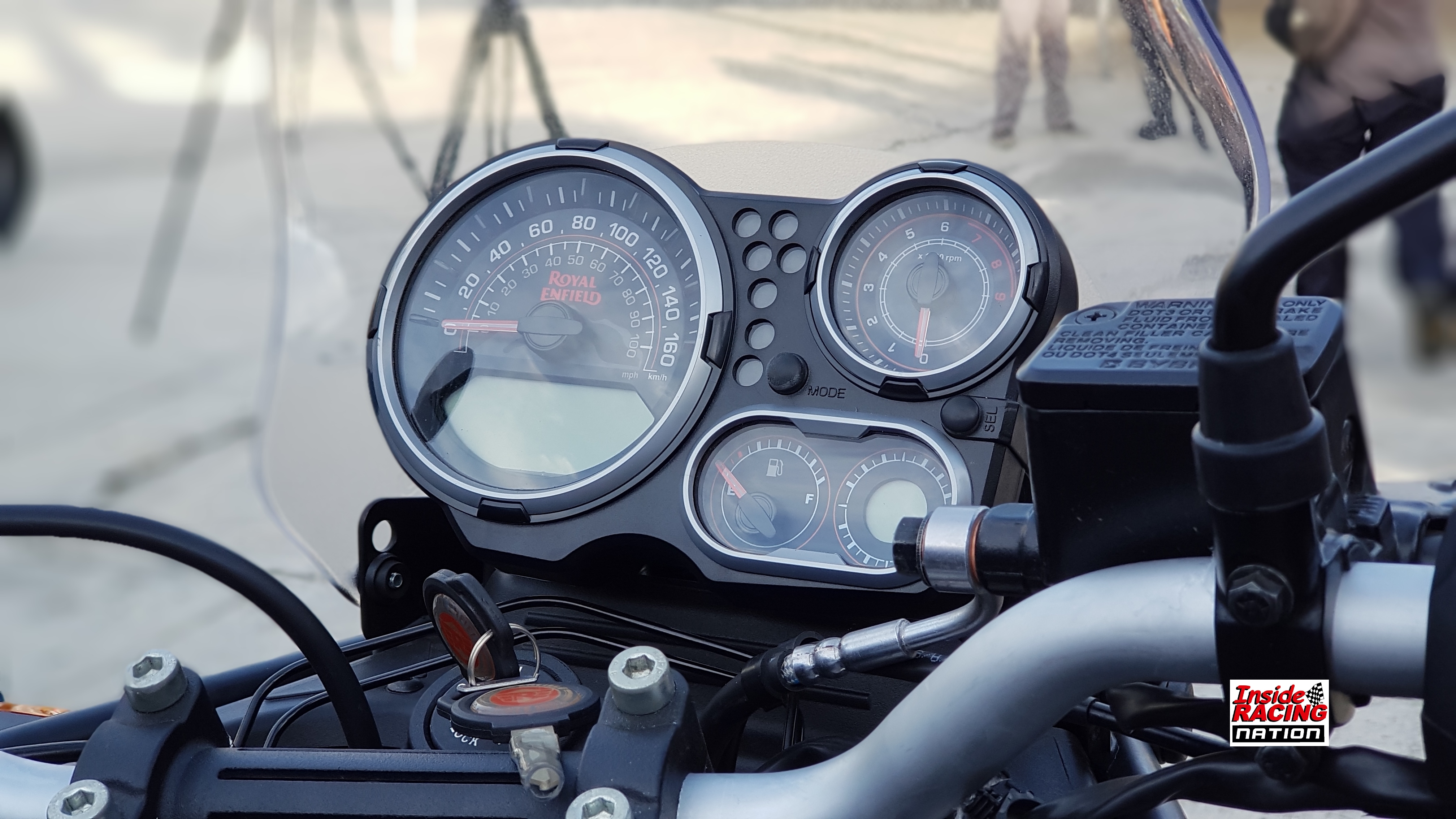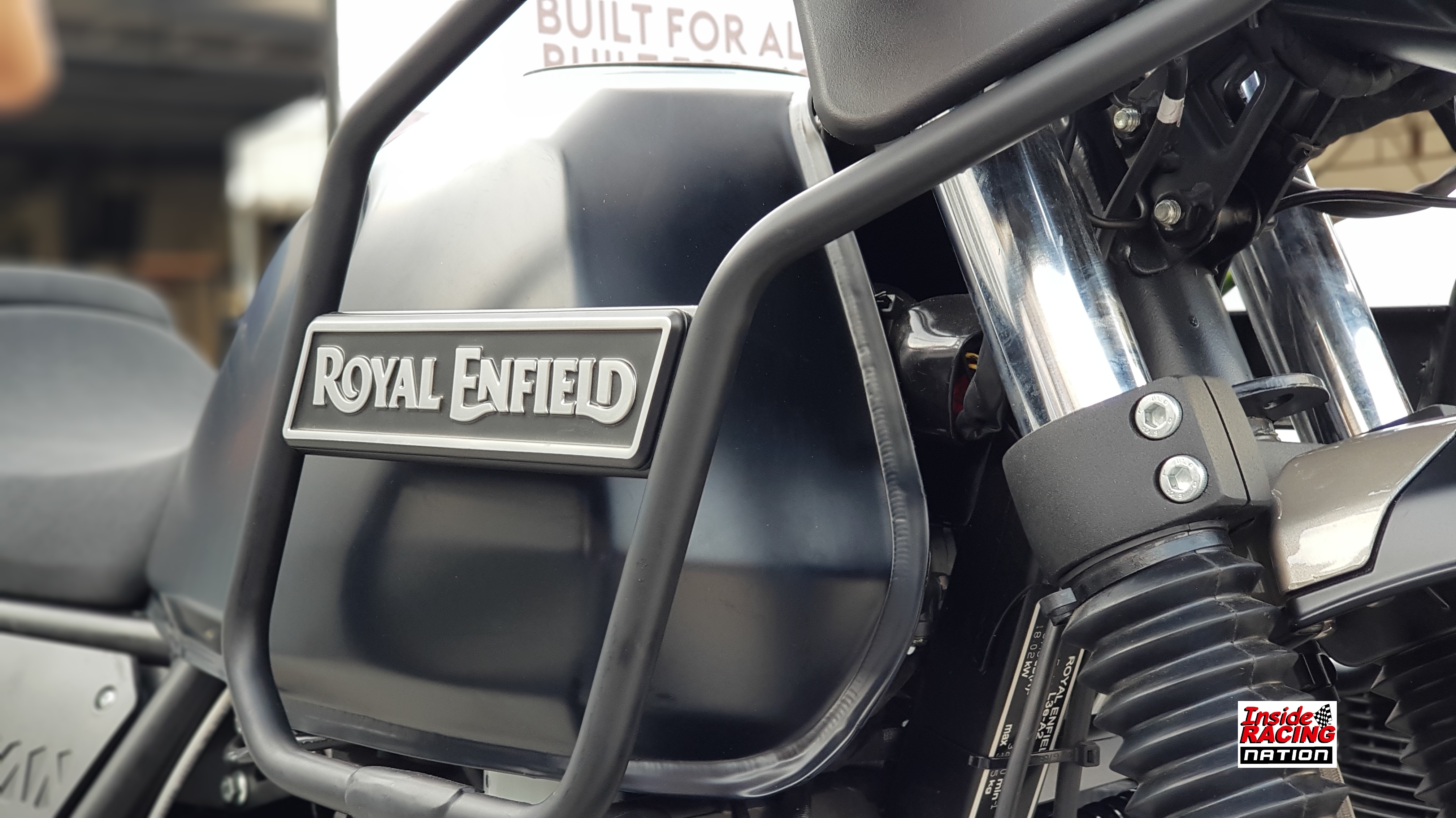 More About Royal Enfield:
The oldest motorcycle brand in continuous, production, Royal Enfield made its first motorcycle in 1901. A division of Eicher Motors Limited, Royal Enfield has created the mid-sized motorcycle segment in India with its unique and distinctive modern classic bikes. With its new manufacturing base in Chennai, India, Royal Enfield is able to grow its production rapidly against a surge in demand for its motorcycles. With more than 40% growth every year for the last 5 years, Royal Enfield is fast becoming a very important player in the global mid-size motorcycle market and is working towards re-inventing this space with motorcycles that are evocative and engaging and great fun to ride.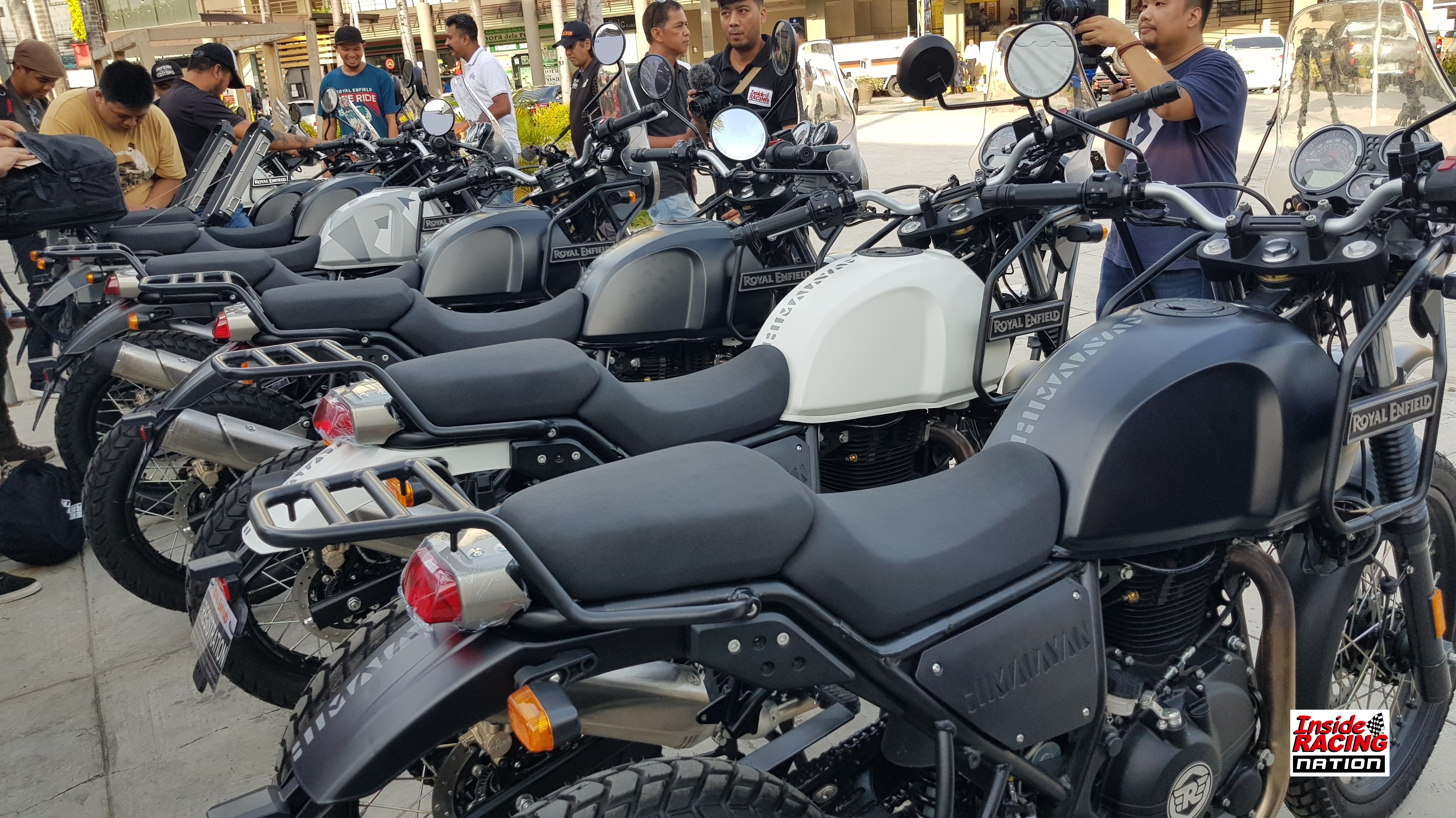 Royal Enfield's motorcycle line-up includes the newly launched Interceptor 650 and the Continental GT 650, powered by a modern 648cc twin cylinder engine. Royal Enfield also manufactures the Classic, Bullet and Thunderbird models in 350 and 500cc displacement and the purpose-built Himalayan powered by the new LS410 engine. Royal Enfield operates through 18 company-operated stores and 850+ dealers in all major cities and towns in India, and exports to over 50 countries across the world including the USA, UK, several European and Lain American countries, as well as the Middle East and South-East Asia.
Royal Enfield also organizes and supports many motorcycling events and rides globally, more prominently the Ride Mania – an annual gathering of Royal Enfield riders from all over the world to the lovely beaches of Goa, and the Himalayan Odyssey, the most arduous motorcycle ride over some of the toughest roads and highest mountain passes in the Himalayas, Royal Enfield also conducts the popular 'One Ride' where people around the world ride out on their motorcycle on the first Sunday of April.
More on the new Himalayan
• The extremely versatile Himalayan will offer adventure seeking motorcycling enthusiasts, with extra protection in wet, slippery condition, as well as road filled with dust and gravel, provide more stability and safety with the dual-channel Anti-lock Braking System (ABS).
• The new Himalayan also comes with Automatic Handlamp On (AHO) lighting system, with makes the headlamps turn on automatically, which improves the rider's visibility.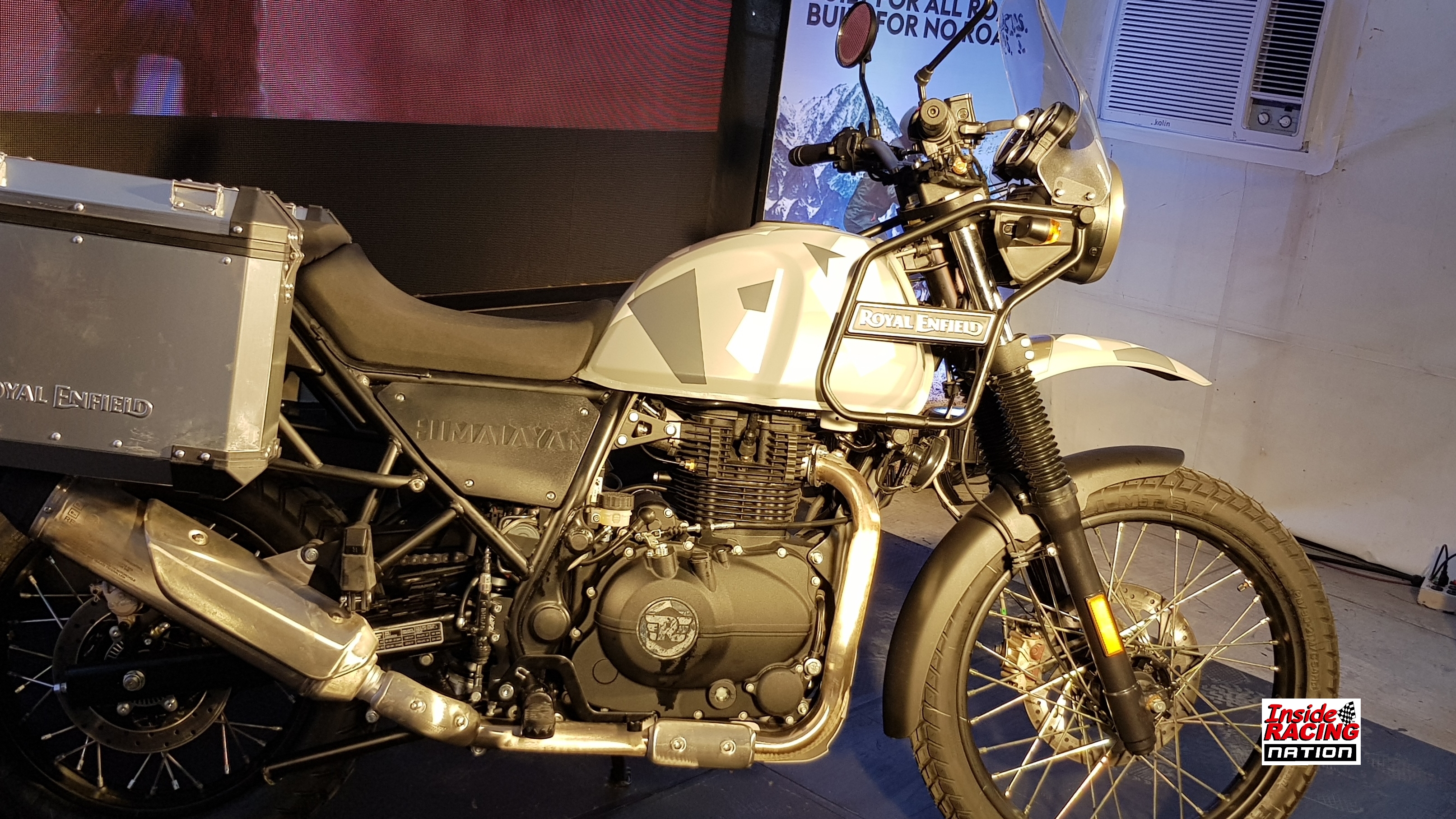 • Bringing together 60 years riding experience in the Himalayas, Royal Enfield Himalayan Paves the way for a purer, non -extreme and more accessible form of adventure touring in Philippines, with its nimble, and agile character that induces confidence in rides to go on and off road with equal comfort.
• The Himalayan was the first of its kind motorcycle in the adventure genre in the Royal Enfield range, since 1901, and has been one of the most popular and talked about models since its introduction in 2016, receiving rave review, accolades and demand from customers across the world, especially in matured motorcycles markets like North America, Europe, UK and Australia.
• Powered by Long Stroke 410 engine, the Royal Enfield Himalayan paves the way for a purer, non-extreme and more accessible form of adventure touring with its extremely capable off-road capabilities make it adept for riding though potholed in urban jungles, as it does for treacherous mountain trails.
• The Himalayan instills confidence in a rider to go and off the road less travelled, beyond their day-to-day commuting needs.