ATAT Lightning group rides with Aprilia again
Date posted on July 25, 2020
Share this
The members of the exclusive "Any Time All The Time" or (ATAT) premium motorcycle club usually owns more than one big bike.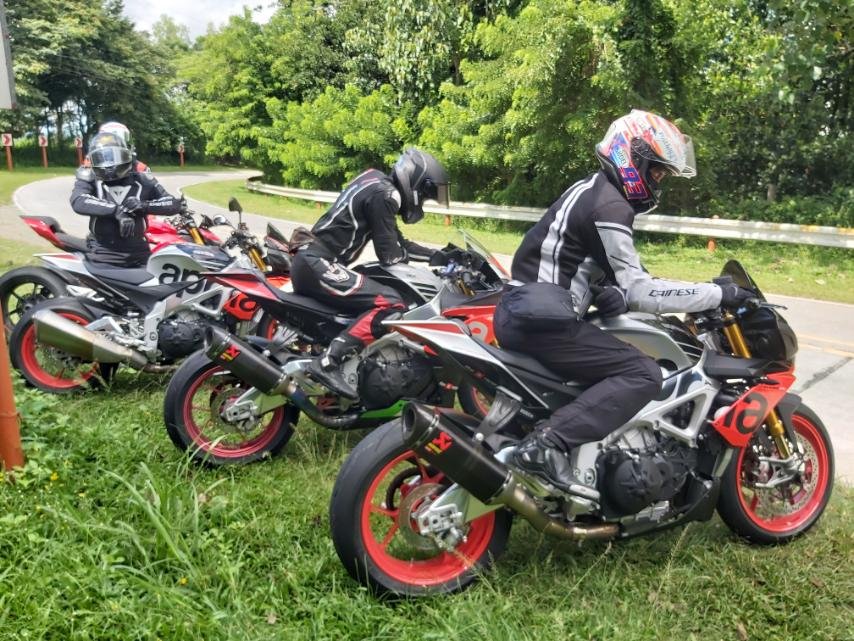 Usually, ATAT prefers European brands and there are those who own Ducatis, BMWs, lately, Aprilias and Moto Guzzis. Until this year, the majority prefered Ducatis and BMWs only.

However, with its past club President Marc de Joya being appointed as the President of Bikerbox Inc, the official importer of the Italian Aprilia brand early this year, the appetite and trust for the Italian brand has again been literally ignited in the club and the "Lightning" ATAT group (the club's fond reference to its Aprilia owners) is once again active.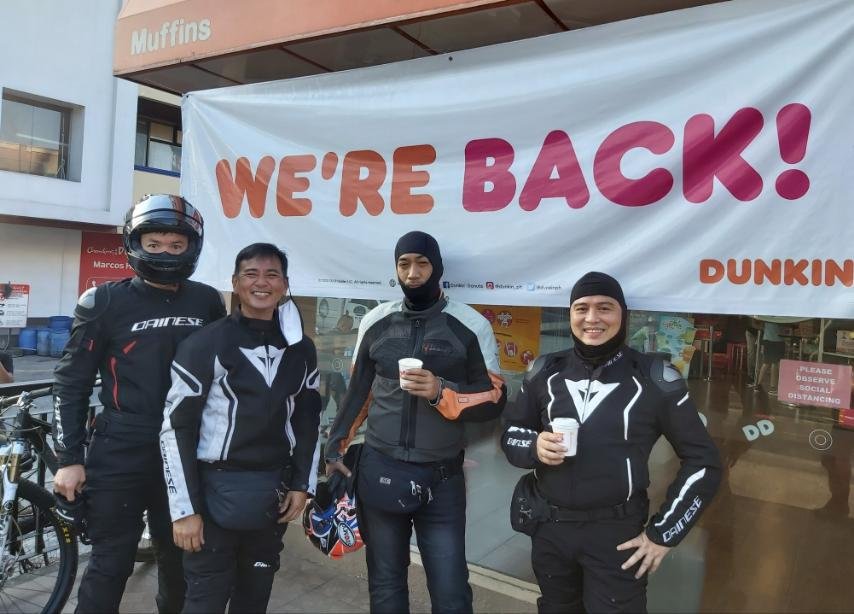 Even though most of the Aprilia superbike units only arrived last September 2019, many ATAT members have already added an Aprilia superbike in their garages.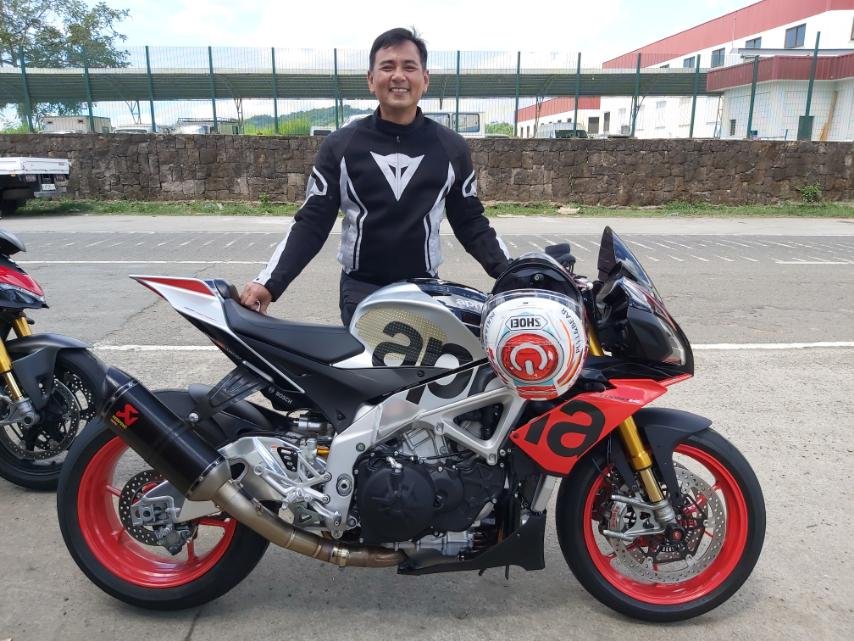 Most recently, ATAT Paolo Sugar acquired a 2020 Touno V4 1100, the 2019 Pikes Peak Champion bike in the world famous hill climb race to the clouds held annualy in Colorado USA where the Touno established a new World Record. The ATAT Lightning group was more than happy to accompany him for its maiden ride through their favorite twisties in Marilaque over the weekend.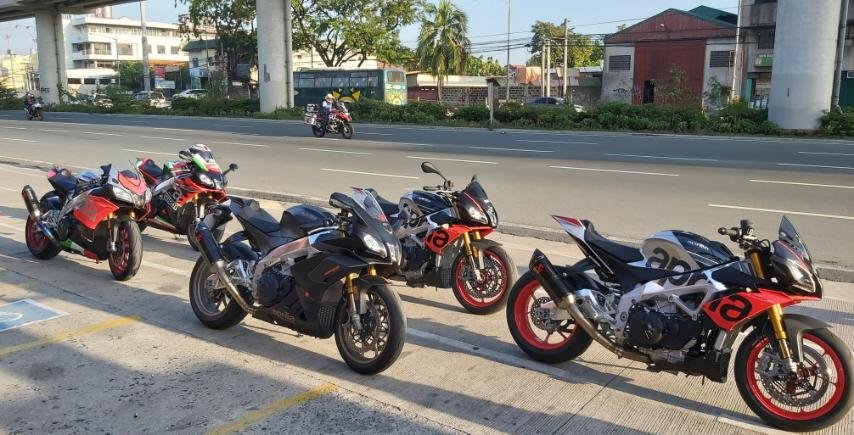 Seven ATAT Lightnings on their V4 RSVs and V4 Tounos, including Marc De Joya on his RSV4 Factory, met up at Marcos Highway and after a dose of caffiene and sugar, the small group went to "Marilaque" and up to Ricardo's Vista Del Cielo restaurant , their latest favorite breakfast place.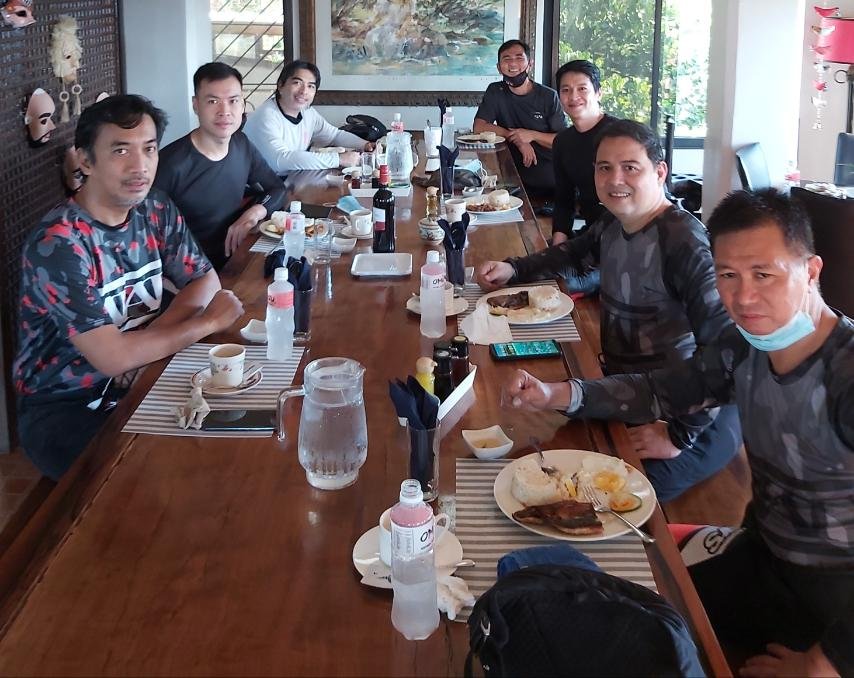 Ricardo's has probably one if the best aerial view among all the road side restaurants. Called the "home of the rainbow and sea of clouds", the place also has an ambiance of exclusivity especially on the upper deck.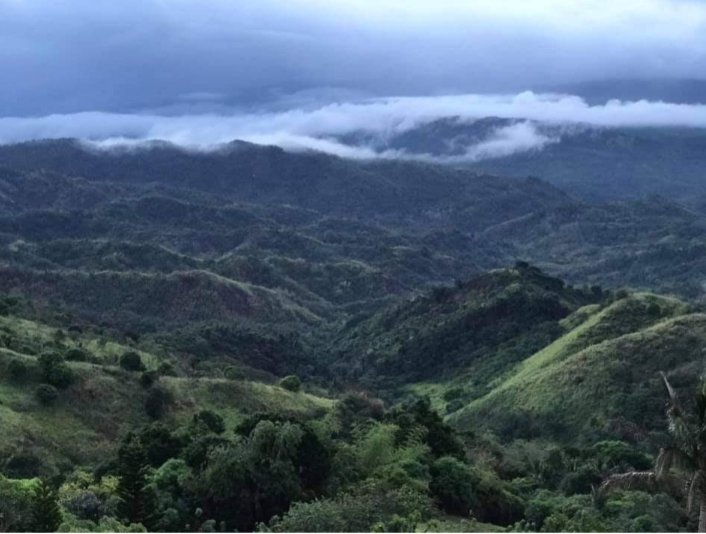 It is small and the owner removed the signage up front so only those who know it or her can access it. Owned by an Ateneo teacher, the place was acquired as one their retirement rest houses more than 20 years ago. Now, it is a favorite not only among bikers but also of her students and celebrities.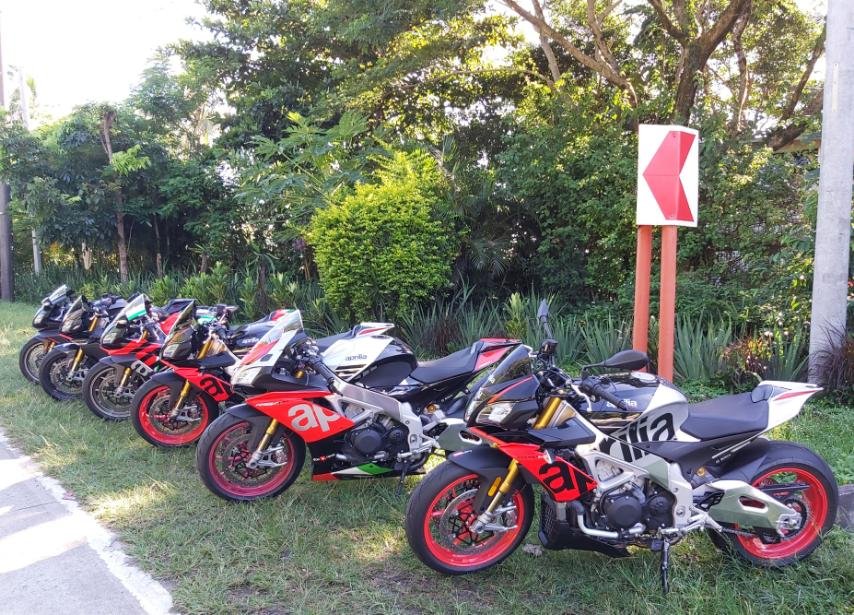 The Lightnings, by the way, kept the group small at less than ten to comply with social distancing.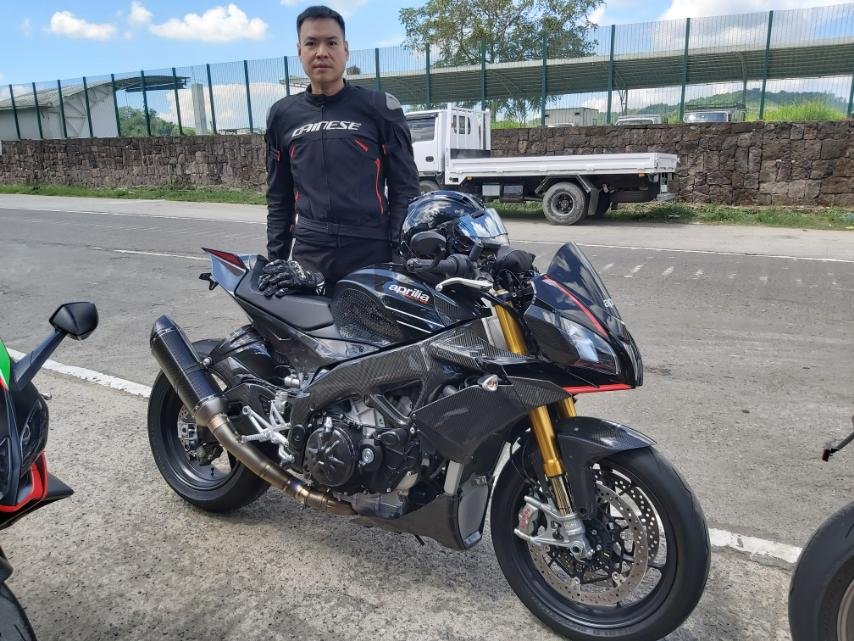 The motorcycle is truly a passion and a great way to spend with like minded friends!

Great ride Lightnings!

Photos provided ny Marc De Joya