Back to Bazziks V2 Champ- Ishida
Date posted on December 15, 2018
Share this
Check out this champion bike at the recently concluded Back 2 Bazziks Motor Show in Magalang, Pampanga.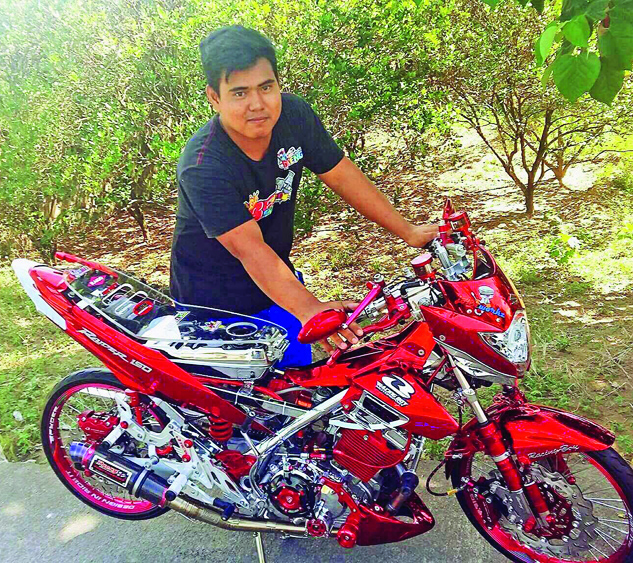 It certainly stood out among the rest as it deservedly took home the Best in Show title. Initially, it was bought by Alvin Bagsic Juan just for personal use and to serve as his brother's service vehicle in school. But when his brother graduated, Alvin started to slowly modify some parts of his Raider.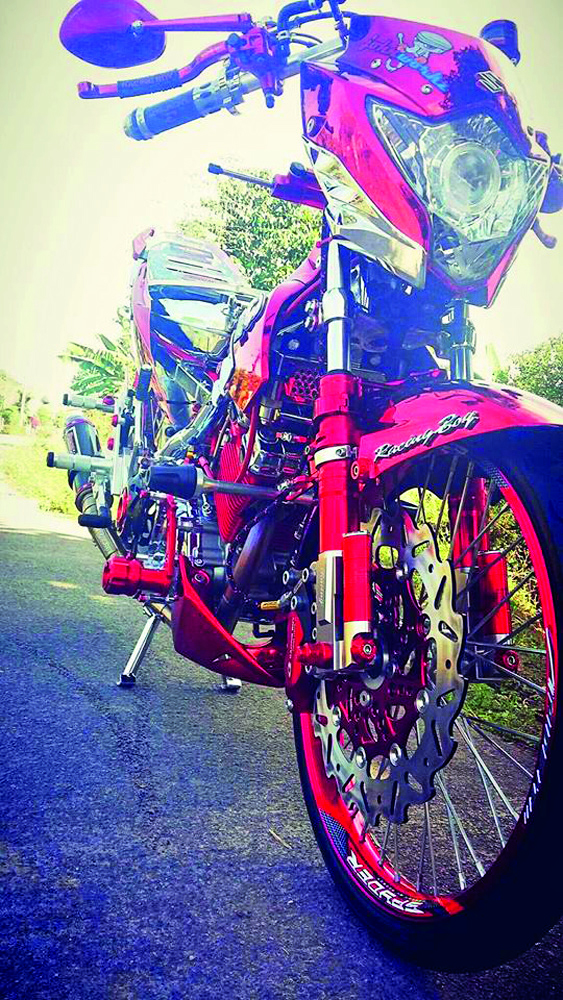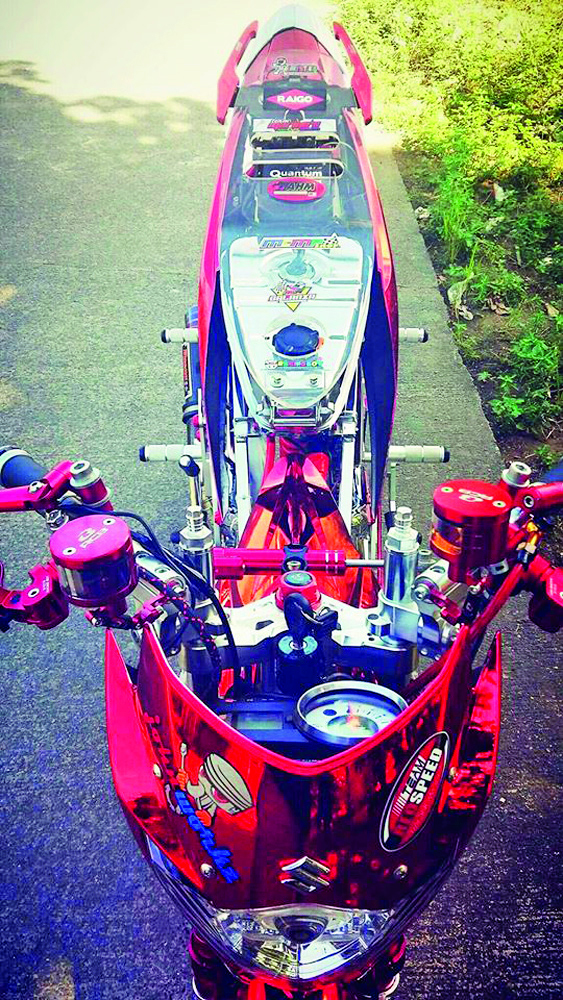 It is certainly not easy, not to mention the huge cost it entails. But then one day, upon the influence of his group Cabiao Raider 150 Club, he joined a motor show in his hometown and he won Best in Engine Display in his very first try.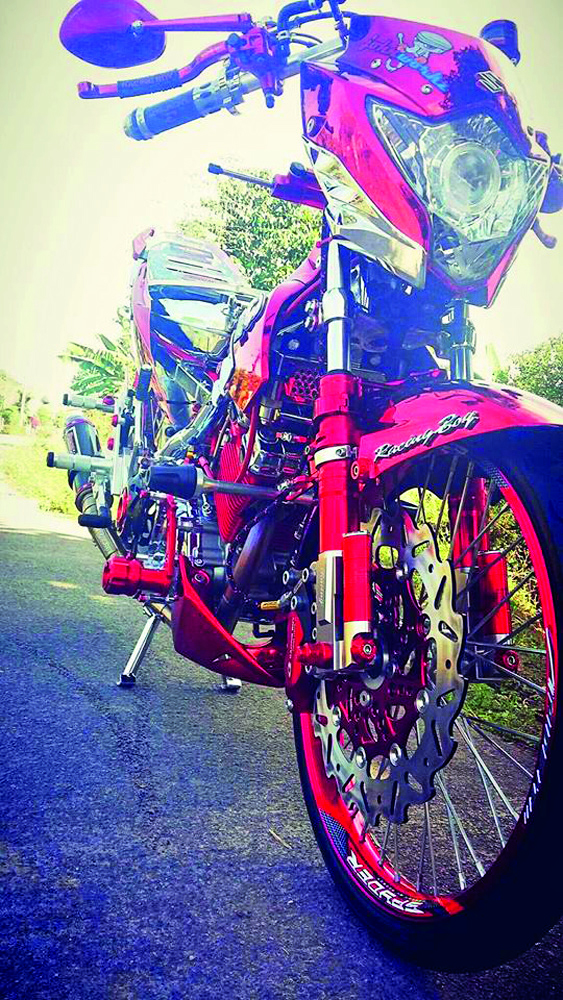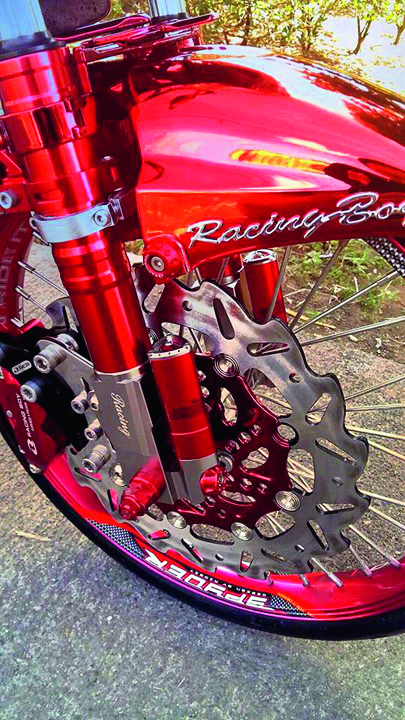 This gave him a lot of motivation along with his inspiration, a bike named Kidlat owned by Andy Avital from Laguna and modified by Manuel Magpantay from Batangas. From then on, heal ways got several awards in every motor show that he joined in. The highest award in most motor shows is called the Best of Show and he has won this award several times as well. Alvin shared with us, "I believe that Ishida achieved this award because of my creative thinking and with the help of my brother and friends in maintaining its cleanliness and in taking care of all the parts of my Raider. My future plan is to continuously join motor shows and to have more modification upgrades be done to inspire and entertain more people and make new friends as well."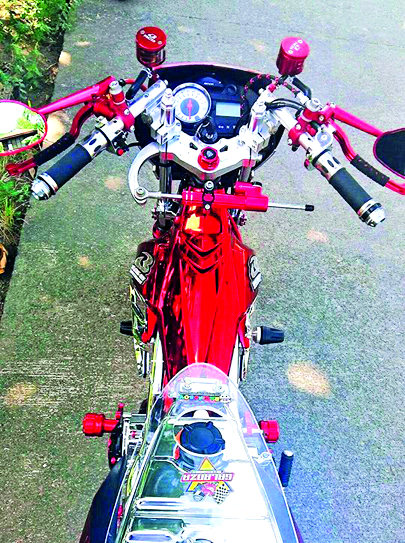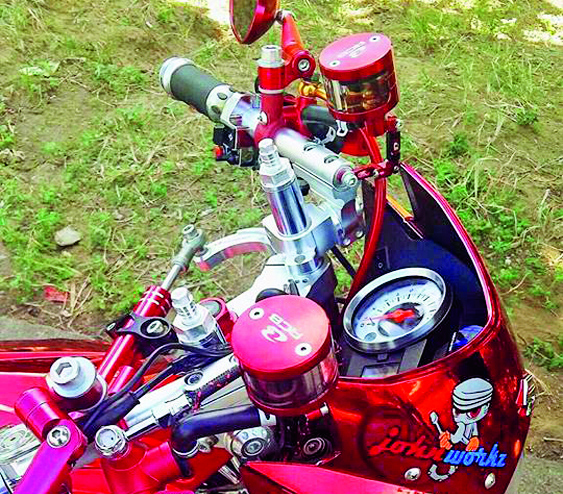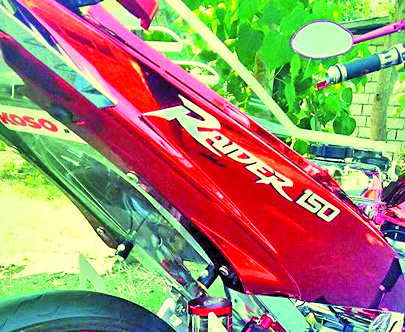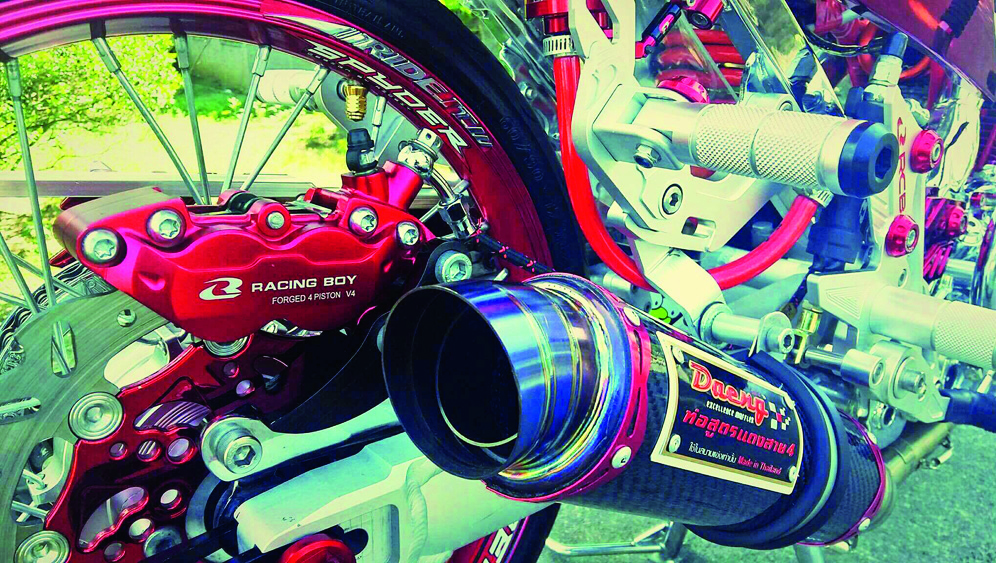 MODIFICATIONS Suzuki Raider 150
Parts and Accessories Used:
Racing Boy handlebar V2
Racing Boy hydraulic
Racing Boy side mirror
Racing Boy steering damper
Racing Boy caliper 4 piston V4 front/rear
Racing Boy disc alloy
Racing Boy rear set
Racing Boy handgrip
Racing Boy lever grip
Racing Boy engine slider
Racing Boy swing arm
Racing Boy bar end
Racing Boy stabilizer
Racing Boy frame cover
Racing Boy GTR side stand
Tupaknam shoe side stand
Racing Boy washer
CNC crankcase slider
CNC center nut
CNC grab bar
CNC crankcase cover
Chrome oil cooler cover
Racing Boy oil filter cover
TTGR outer tube
MKN Hub
Spyder rim set
Chrome head, leg shield, tail garnish
DK tappet cover
Racing Boy fluid tank
Racing Boy chain cover
Racing Boy chain tensioner
Racing Boy monoshock
Sinnob sprocket
A crylic seat assy
Daeng pipe
Morrin brake hose front/rear
Transparent underneath
Racing Boy emblem
Raider 150 emblem
KOSO quick throttle
Handler: Allan Bagsic Juan and Aison Ortiz Motor
Concept: Red Chrome/Racing Boy Hardcore