Be smooth when you ride in the rain
Date posted on July 6, 2020
Share this
Summer is over and the rainy season is once again upon us, but it should not stop you from riding your bike. It should not be a major issue, especially for those who ride for daily commuting. The key is to be prepared and adjust your riding style to make it safe while riding in wet conditions.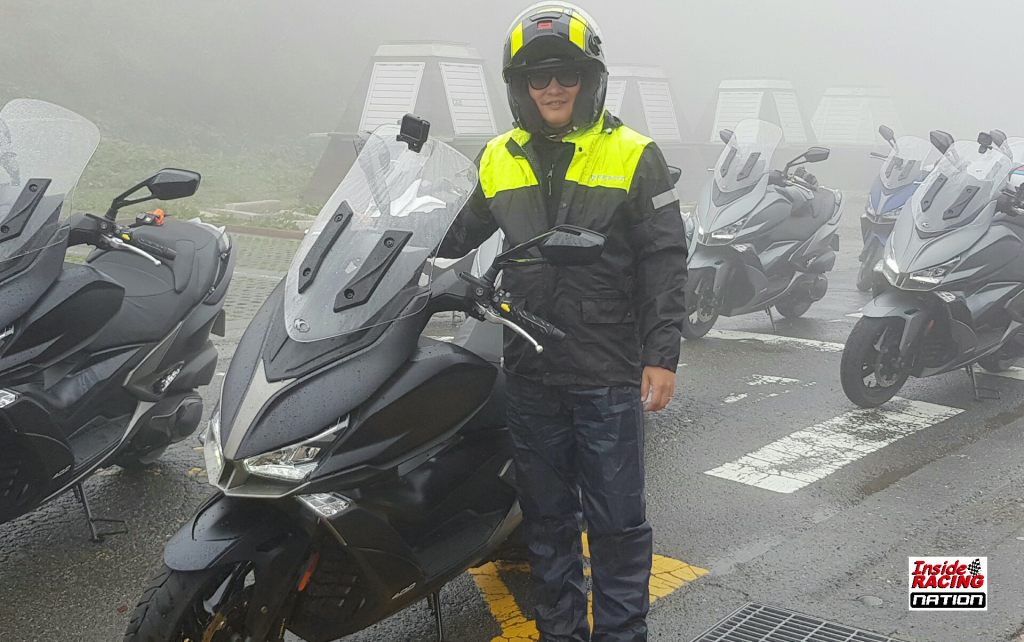 Be prepared with the appropriate rain gear.
Rain, like the sun and the wind, is an element of nature that you need to protect yourself from to keep you comfortable and focused while riding, and therefore make your motorcycling safe. Making you look good is just an added bonus. The ventilated jacket that you use during summer will not do. You need a thick water-resistant jacket that will keep you dry and warm. I find it a good practice to buy disposable plastic raincoats that you can get in supermarkets. When folded, it is no bigger than your wallet and will store neatly under the seat. It can easily be used in case you get unexpectedly caught in a deluge. However, if the rain hits really hard, it's wise to stop in a safe place and let the rain subside.
Headlights should be turned on all the time.
While this is already mandatory in Metro Manila, most riders are still not following it. The purpose of having your headlamp on is to increase your visibility to other motorists so that they can see you and they can gauge how fast you are moving. This is very important especially when riding in the rain. A motorcyclist in the spray of water can easily disappear from the view of side mirrors.
Be smooth on the throttle.
You have to keep yourself in check and be smooth while operating the throttle. Keep in mind that you need to compensate for the limited traction available caused by the wet conditions. You need to be smooth on your throttle application and get off the throttle sooner than normal.
Be easy on the brakes.
Just like the throttle, brakes need to be applied gently. No sudden or abrupt front brake applications and don't hesitate to use the rear brake. When riding in the rain it's more effective to use front and rear together. Also, it's best to get all your braking done on a straight line and not during turning.
Relax and ride smoothly.
Don't panic! As long as you stay relaxed, focused, attentive and light on the handlebars, keep your speed down, and make smooth throttle and brake inputs, everything will be okay even when you're riding in the rain.
Ride safely and always fasten your certified helmet.
– Al Camba
Thank you for visiting insideracing.com.ph. You may express your thought below through the comment section. You may also follow us on Facebook, on Instagram @Insideracingnation or you can subscribe to our YouTube channel.