2016 Kawasaki Z250 SL Review: Best of Both Worlds
Date posted on October 10, 2020
Share this
Kawasaki has been known for building high quality and well refined engines coupled with mean-looking street nakeds and we can say that this bike deserves to carry the Kawasaki name.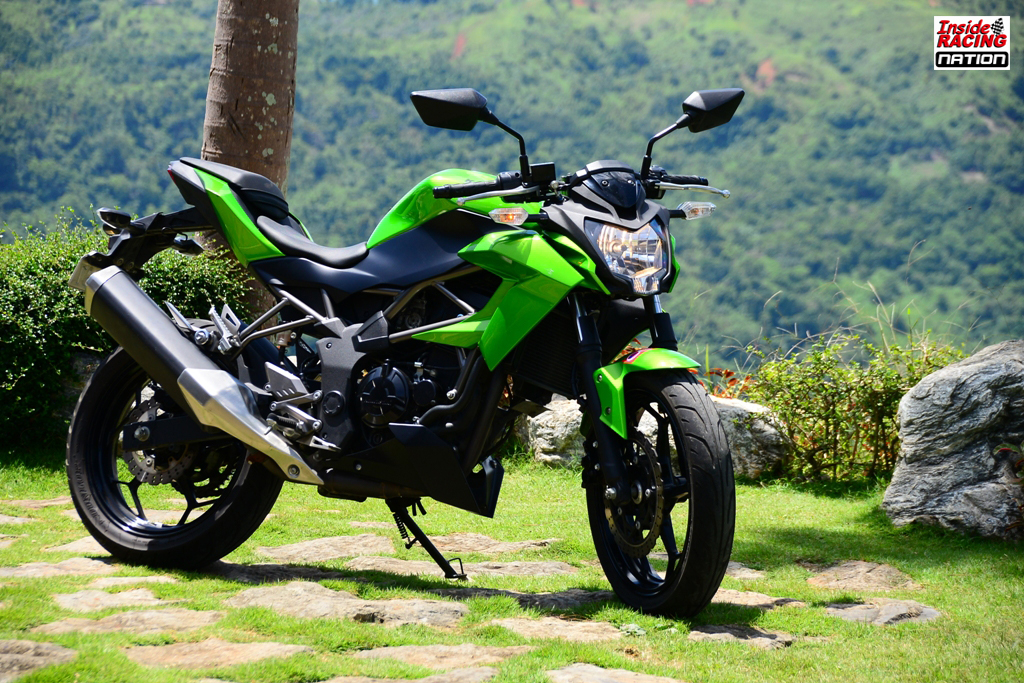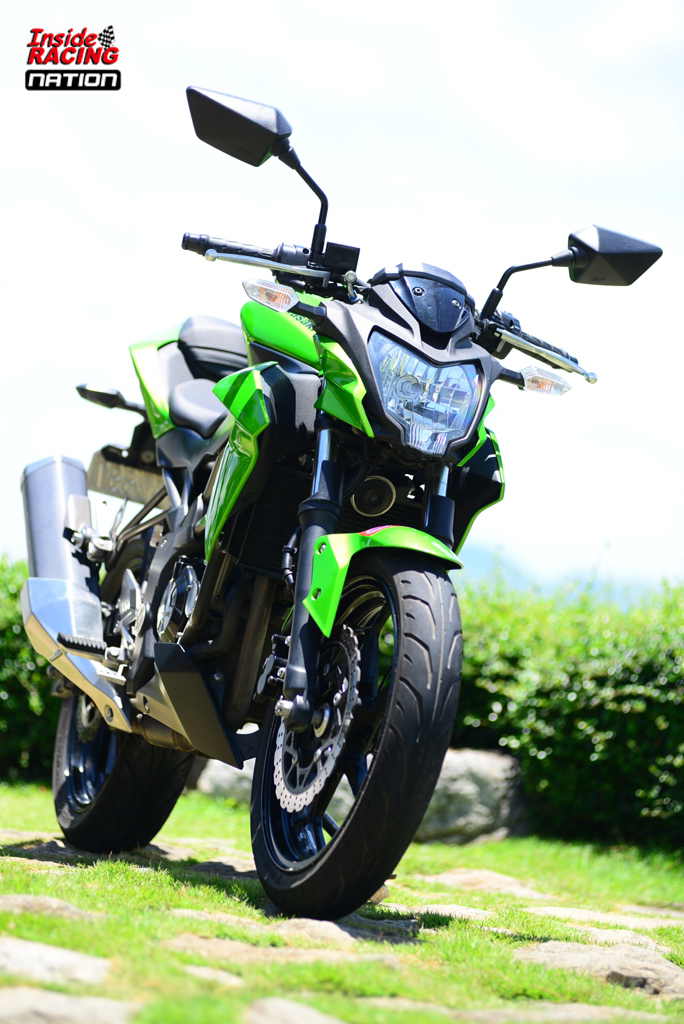 The "Z" line-up of Kawasaki features several mean and aggressive-looking naked bikes such as the Z250 and the Z1000. They are also known for their good handling features and excellent power delivery that make them stand out from other naked bikes in their class, making them both applicable to be your daily rider or your touring machine. The Z250 SL's design gets its inspiration from its bigger and older brothers such as the Z800 and the Z1000 – as you would notice in its stance, sculptured body, fuel tank, even in the head cowl design and more importantly in its streetfighter looks. While the term SL officially means Sport Light, it could mean several things in the real world such as "Slim and Light" or "Super Lightweight". The Kawasaki Green-colored Z250 SL we tested proved to be a bike that could surpass your expectations.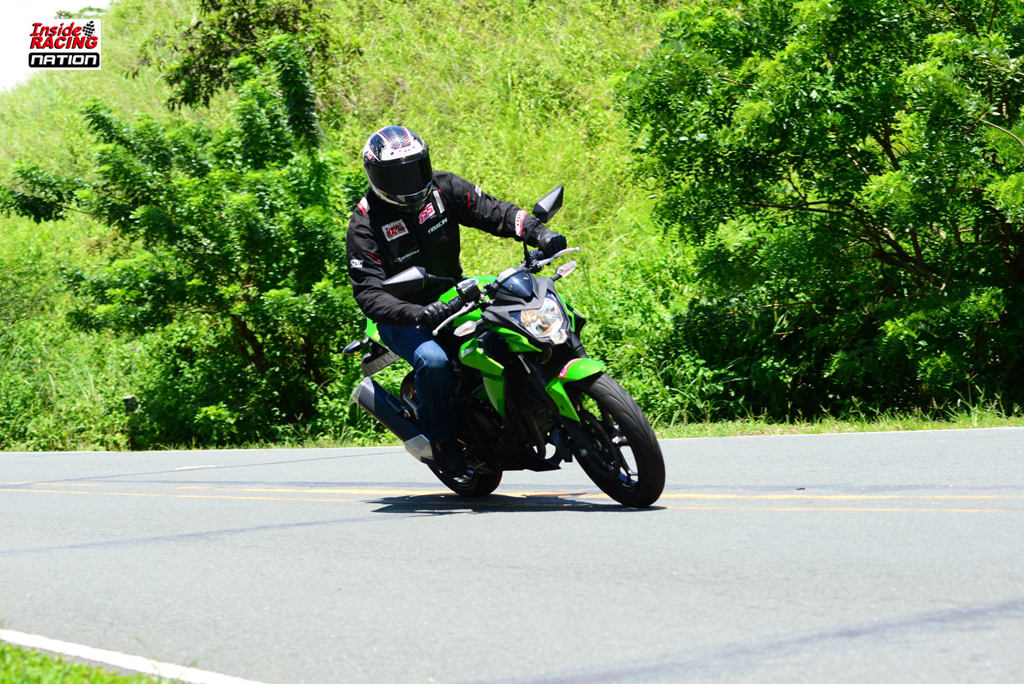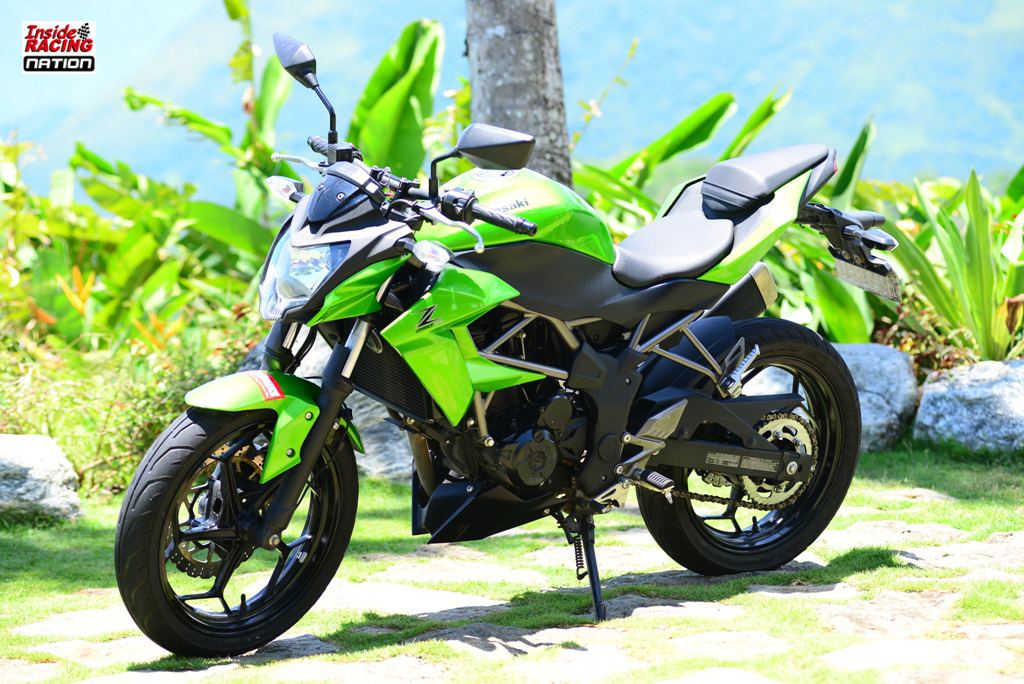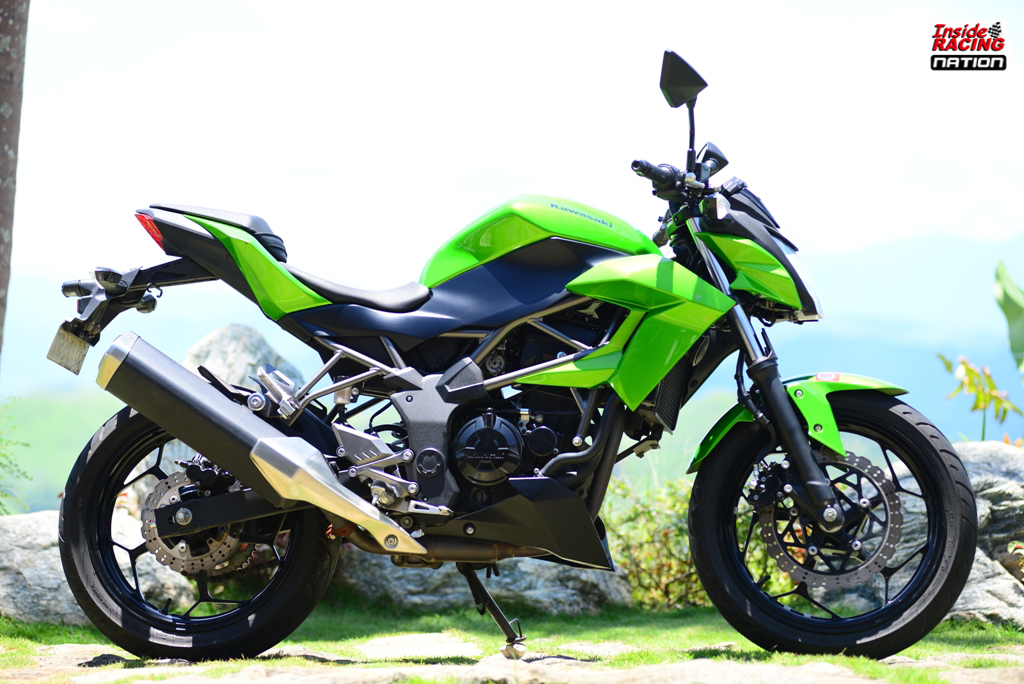 The aggressive-looking Z model that we tested is the naked Z250 SL. This beast is powered by a 249cc, 4-stroke, liquid-cooled, single cylinder DOHC, fuel-injected engine. All that power in the Z250 SL is distributed by virtue of its 6-speed transmission. The clutch is soft and is very responsive when changing gears. It is also very easy to get to Neutral even when at a standstill. We tested the Z250 SL in a variety of road conditions – from paved to unpaved, from off-road to city driving and we were impressed with the power delivery and distribution which makes this a very versatile machine that is easy to use. The low-mid pick up of the bike is a treat and gives you a powerful feeling on a 250cc, as the engine quickly increases its rpm even on a slight twist of the throttle and riders can tap into its strong power and healthy over-rev. The engine is very much refined and smooth as well considering it is a single cylinder machine.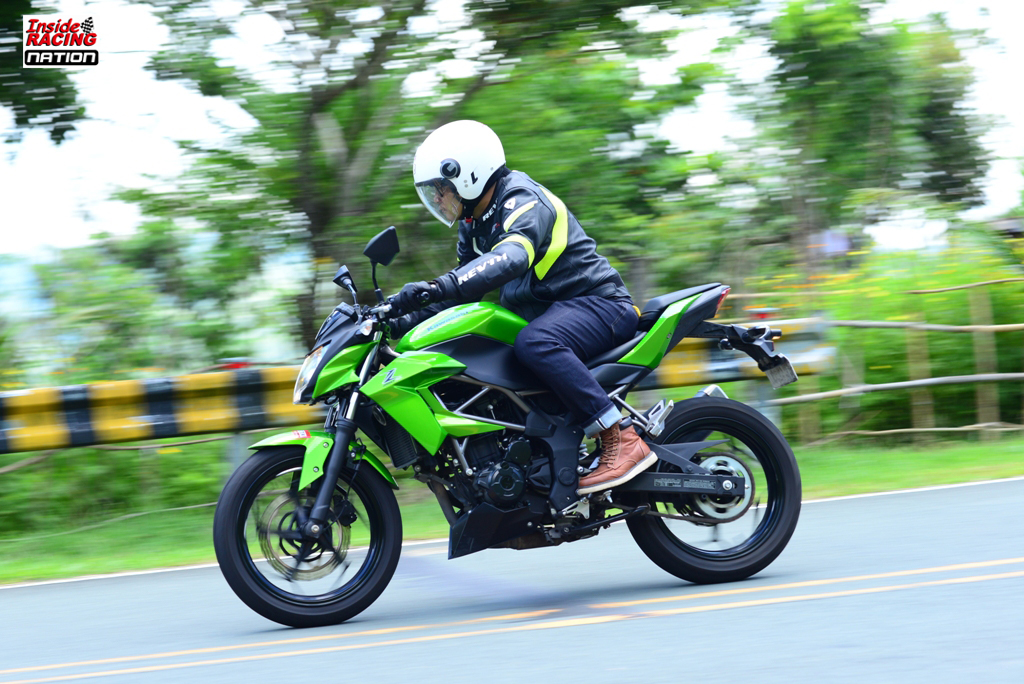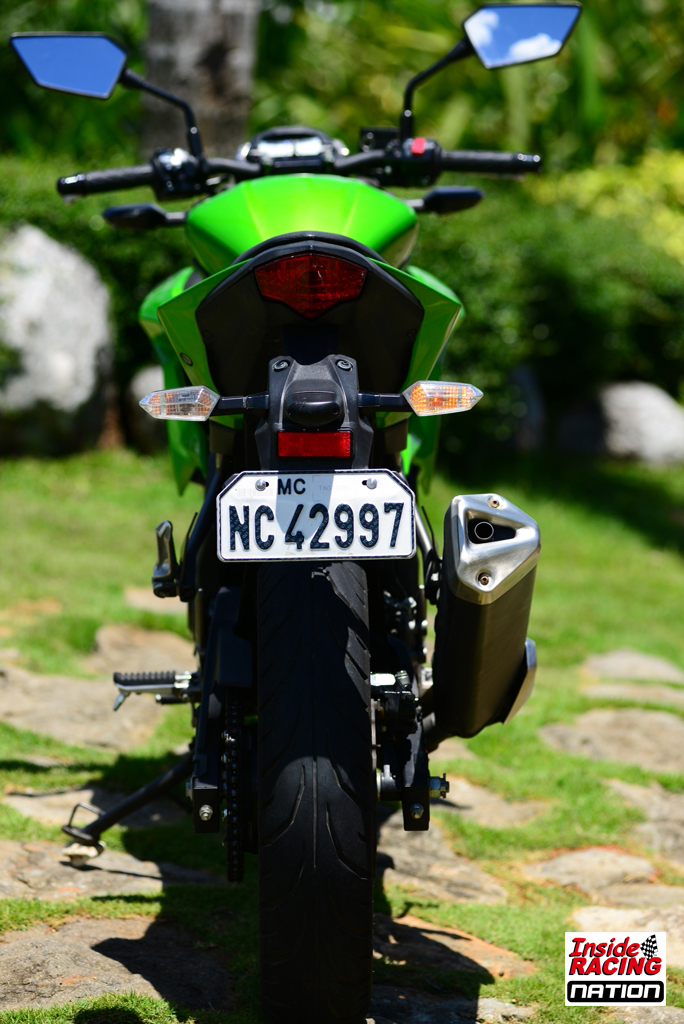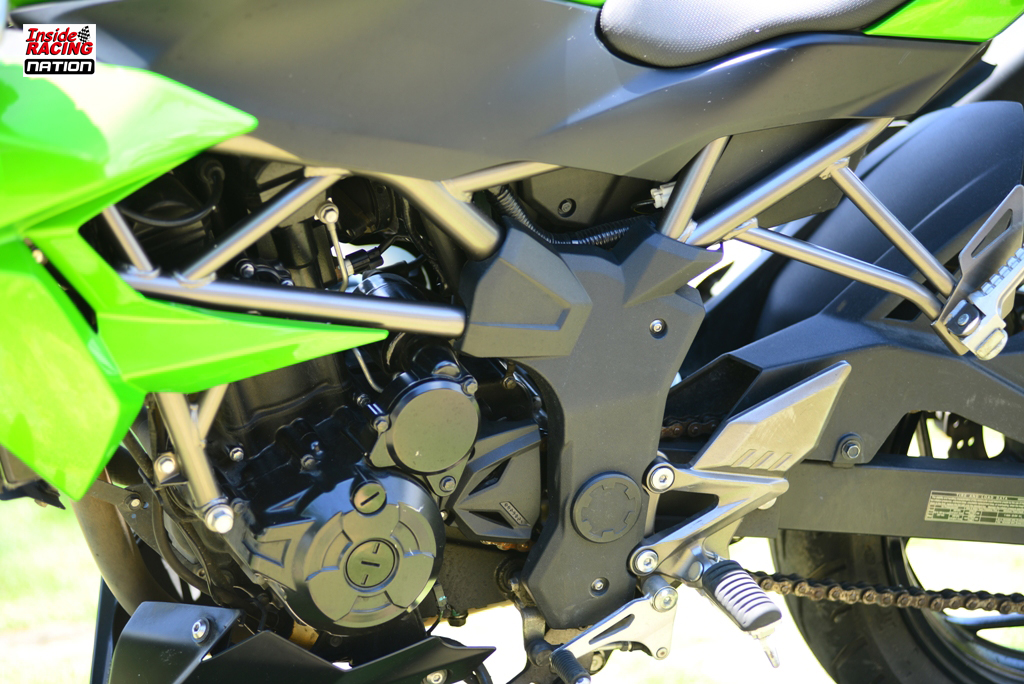 The OEM 100/80 x 17 front and 130/70 x 17 rear tubeless tires are of the Dunlop TT900 variety which means they will provide the adequate grip when needed while proving to be long-lasting at the same time. They have been torture-tested in riding them through different surfaces including doing a bit of off-roading with small, sharp rocks as the surface. Whether you plan to use these for city driving or for long-distance touring, this pair will suffice. This ensures a safer riding for you and for your backride. These tires are mounted on 2.75" and 3.50" wheels with a 10-spoke design that accentuates and reflects the bike's sporty nature more.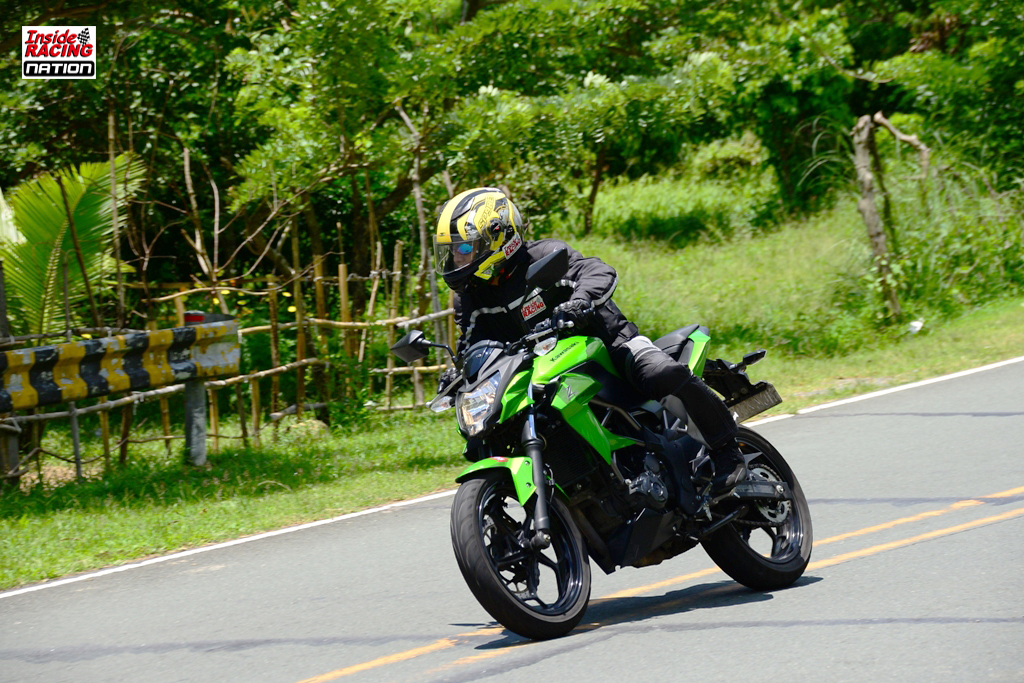 The brake system is composed of 290mm and 220mm discs with Twin Piston Calipers on its front and rear, respectively. It proved to have more than enough stopping power needed to put the 27.62 hp engine to a complete halt. Actually, one needs to get used to the braking power of the bike as the initial bite was a bit strong, but that's something you'll get used to as you spend more time with the bike.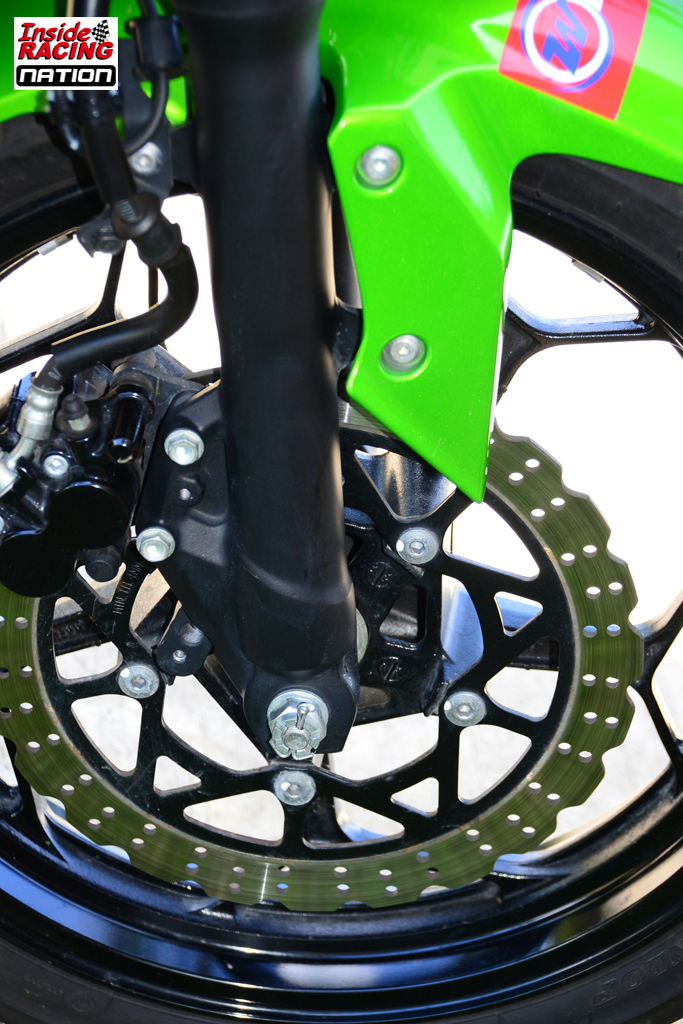 The petal disc brake design also adds additional styling points to the overall look of the bike. The Z250 SL is given a set of telescopic front forks and a Bottom Link Uni-Trak 5-way preload adjustable rear spring. This adds to the bike's ability to handle tough situations such as handling potholes and doing some light offroading, or as simple as adding more comfort to the riding experience. As Kawasaki has put it, the linkage-equipped Uni-Trak rear suspension complements the 37mm telescopic front fork and contributes to both lightweight handling and riding stability. The shock linkage decreases leverage on the shock as the suspension is compressed. Damping is very light for small bumps, and stronger for big bumps. The bike handled excellently during our time testing it in a newly discovered off-road path in Pililia, Rizal consisting of mud, sharp rocks and potholes. In traffic, the bike is amazingly easy to flick, probably owing it to the Z250 SL's low center of gravity and over-all excellent stability. The handlebar is wide enough, and helps give you a slightly aggressive riding position. The bike's overall weight of roughly 150kg for this version also further highlights it being a Sport Light machine.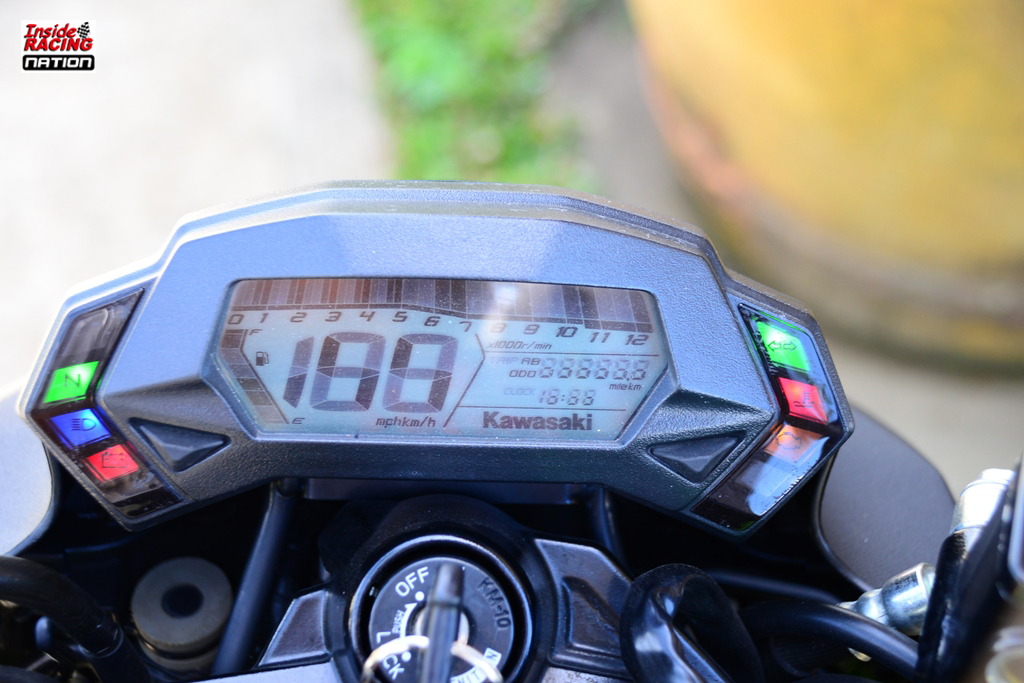 The compact instrument panel is all digital and is elegantly proportioned with the size of the bike and provides the necessary information to aid the rider. Aside from the basics such as the speedometer, odometer, dual trip meters, clock, and fuel gauge, there is also the bar graph-styled digital tachometer which is a treat to the eyes. Sometimes the glare from the sun makes reading the fine details on the screen a little bit tricky, although we experienced that just a few times and is an almost negligible observation. The bike as we described it is a beast, not just output-wise with its 27 hp at 9,000 rpm but also with the impression it gives. The sleek lines on its body coupled with the seemingly sculpted edges give it an image that is aggressive and fierce. The beautiful trellis frame needs to be highlighted more as it gives the bike more character, resulting in a more head-turning ride every single time the owner boards the bike. It also helps the bike give out a light and nimble handling feel while being strong-looking at the same time. The ergonomics of the bike is also good fit for a wide range of rider size. Even taller riders will find it comfortable to ride the Z250 SL.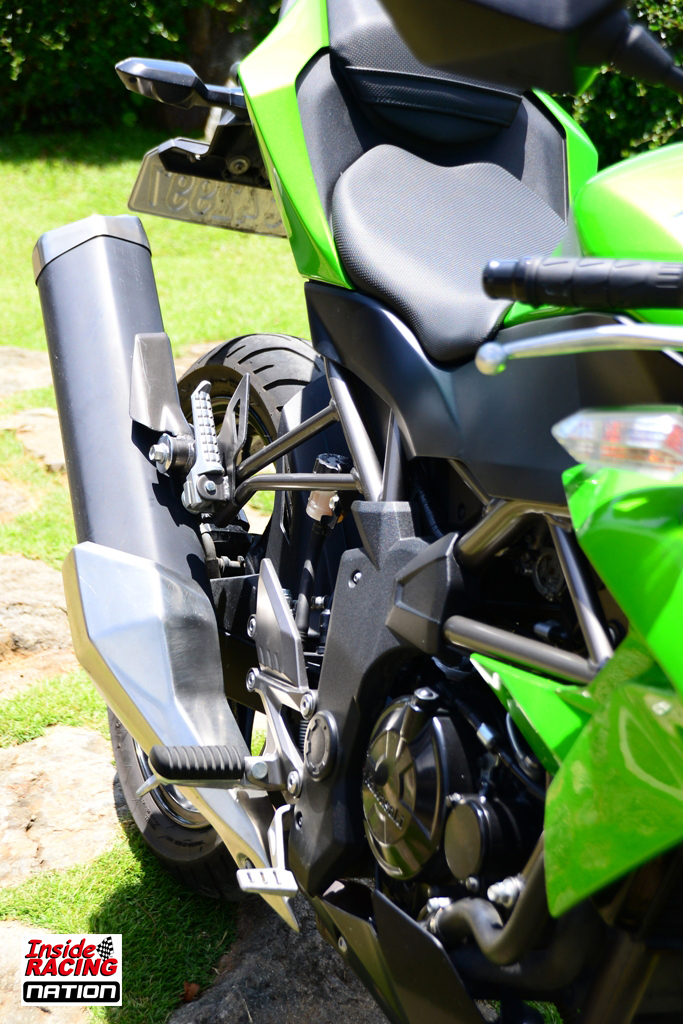 Perfect and nimble for the city, yet it will more than hold up on its own in long rides. The 11-liter fuel tank will give the rider a mileage upwards of 300 kilometers before each fill up, ensuring hours and hours of enjoyable riding before gassing up. The 55W Osram H4 bulb that is fitted in the Z250 SL's compact single headlamp and cowl not only reinforces the bike's sporty and slim design but also and more importantly, provides more than adequate lighting during that nighttime riding and automatically increases visibility during day as an effective daytime running light.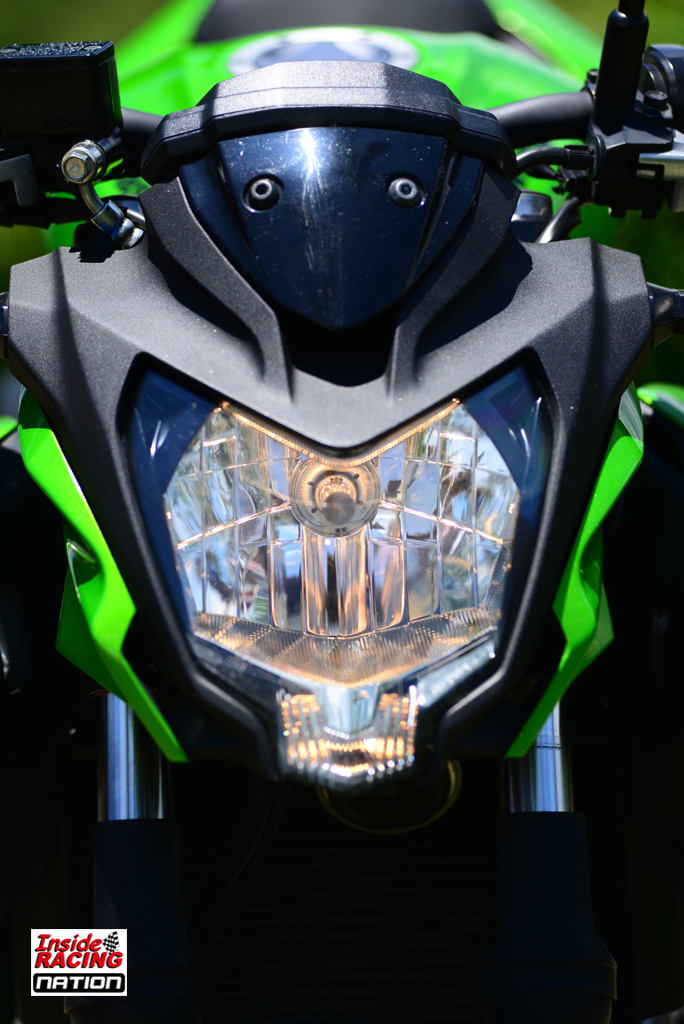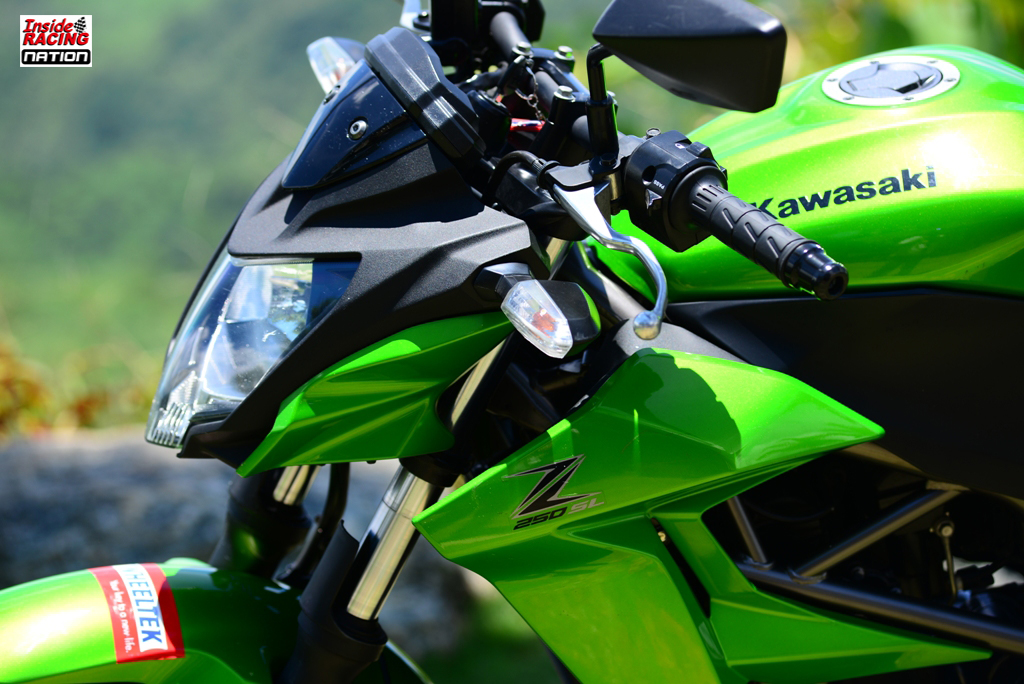 This bike will suit not only the average-sized Filipino but even the taller riders. One of our test riders, Philip Bonza, who has always looked big in almost all of the sub-400cc motorcycles he has tested, surprisingly looked to be a perfect fit on this motorcycle. Even for a non-average sized Filipino, he was still able to give a feedback that the bike handles quite well, whether on off-road or paved paths. He commented, "This sleek-styled bike has very good ergonomics for my height and riding style. It has a roomy seat and thin tank to grip on. My feet are in ease and my arms can move the narrow handlebar easily. It feels heavy but feels solid too, not just the weight but the performance primarily. This Z250 SL hit my need of wanting a motorcycle that is comfortable to ride, nimble in city traffic and produces monster engine performance in the open lane for a small or mid-sized motorcycle."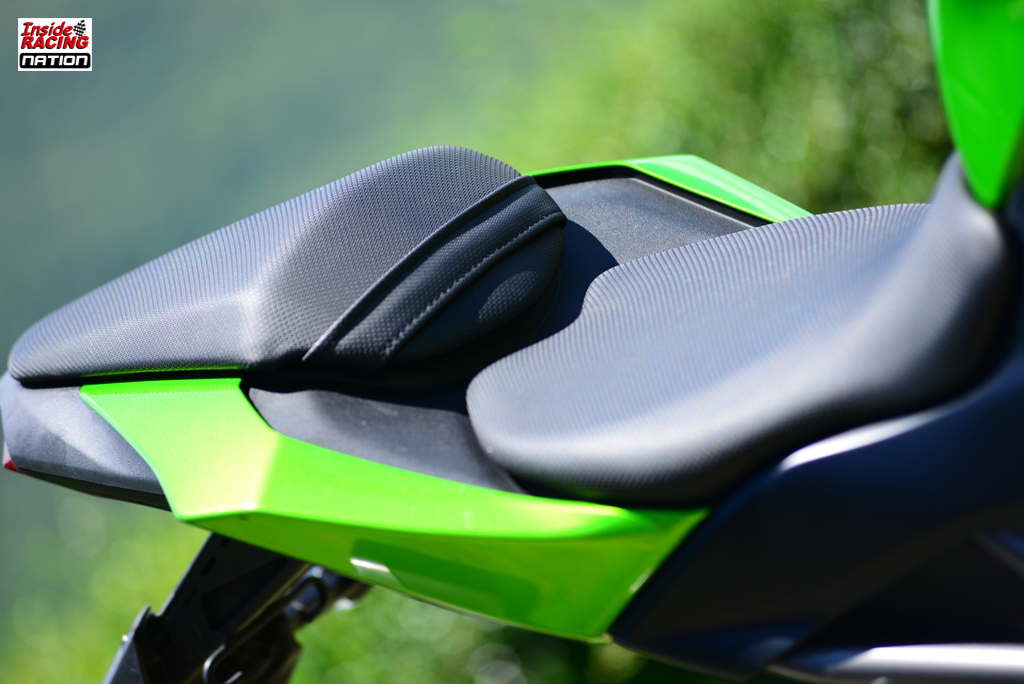 The bike is a combination of several things, in different senses. It could easily take on an off-road path while at the same time it is able to navigate the busy city streets with the ease similar to that of a small scooter. It will easily reach the power output relative to its engine capacity while being able to fit in all that power in its small frame. For the smaller riders, it is easy to mount while the taller ones will have no problem sitting on it and using it for long periods of time. More importantly, it could be your aggressive riding city machine but also your weekend warrior for those long distance touring trips. And with it competitively priced without breaking the bank, it could be the best of both worlds bike you have been looking for all along.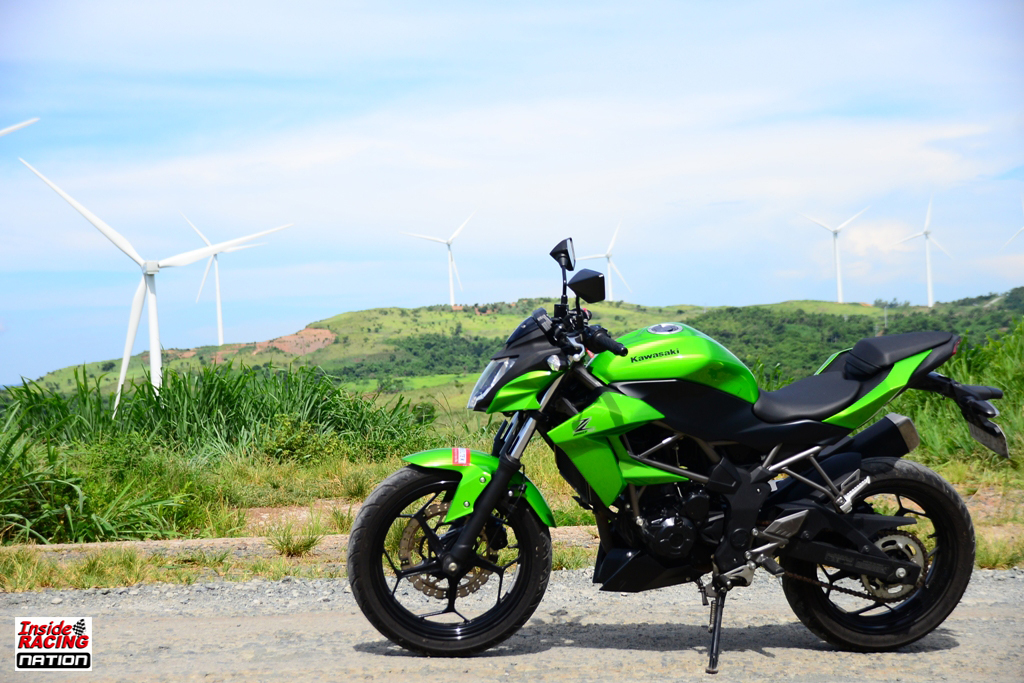 "The Z250 SL is the smallest "sugomi" styled motorcycle and it looks handsome and mean just like the rest of the Z big bike family. SL also means "Slim" and "Light" and the bike does not disappoint in living up to these two words. I found the Z250 SL's handling very light and similar to smaller backbones. The flat bars seemed a little narrow at first but I began to appreciate it when I got caught in heavy traffic. It allowed me to filter safely just like a small scooter! The most fun is that the smooth and refined engine has impressive torque and power to accelerate me ahead of other vehicles just like a big bike. Best of both worlds? You bet!" – Al Camba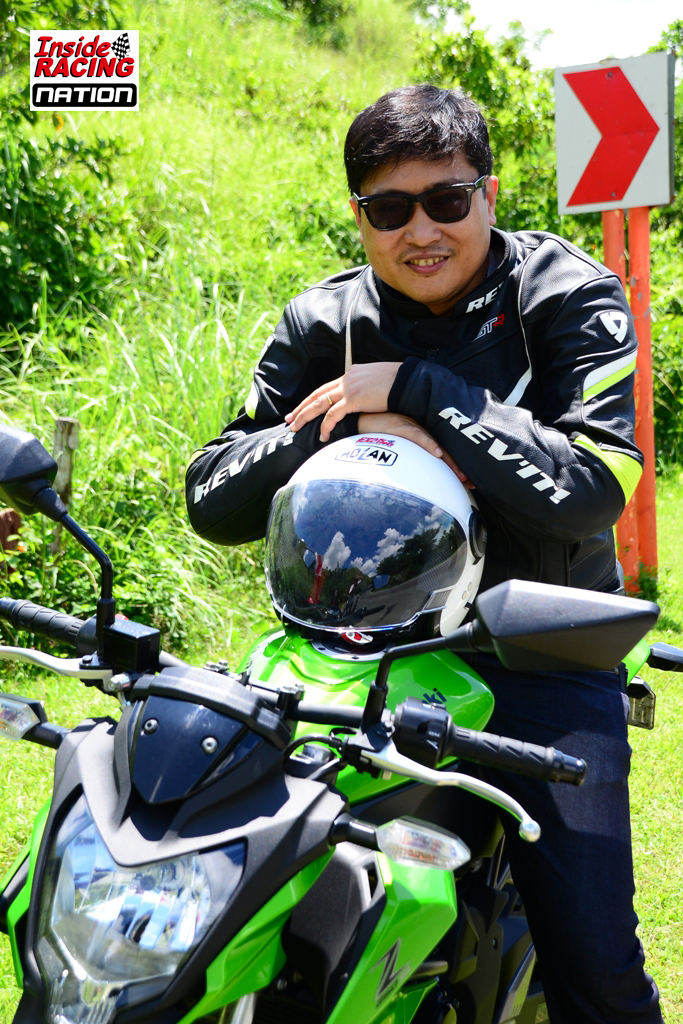 "This bike will suit not only the average-sized Filipino but even the taller riders. This sleek-styled bike has very good ergonomics for my height and riding style." – Philip Bonza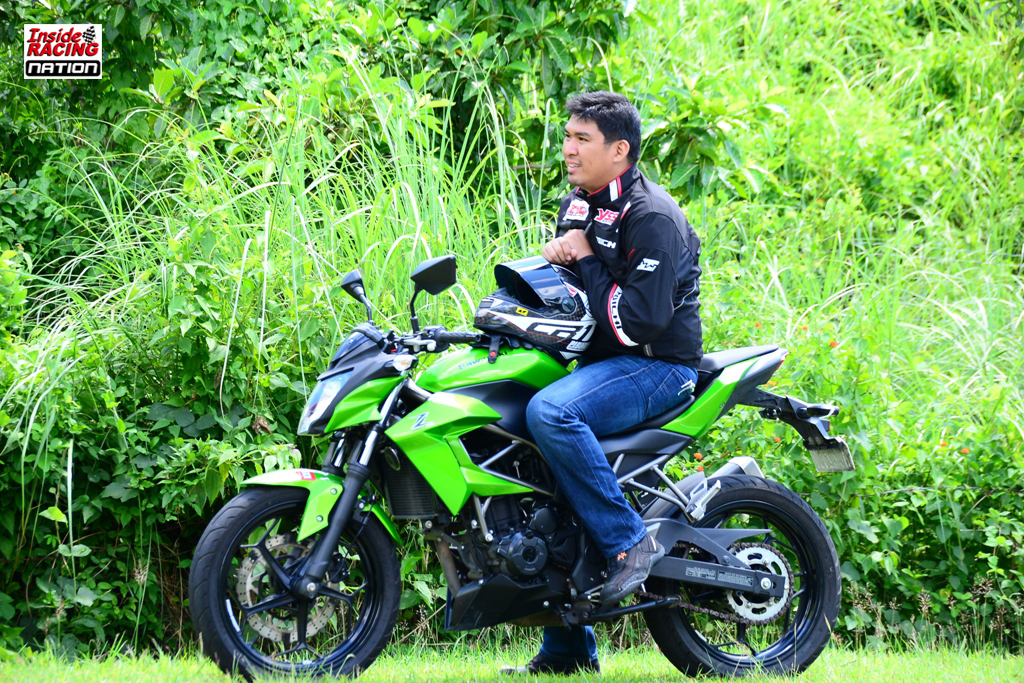 This was published in the 2016 Maximum TORQUE Issue Number 11
Thank you for visiting insideracing.com.ph. You may express your thought below through the comment section. You may also follow us on Facebook, on Instagram @Insideracingnation or on our YouTube channel.