Best Time to Go Scooting!
Date posted on October 7, 2020
Share this
Scooters or the "automatic" segment is the fastest growing segment in the local motorcycle industry in the past years according to the sales figures from the MDPPA. Its relatively higher price is offset by its ease of use, versatility, and vibrant appeal to the young and women market.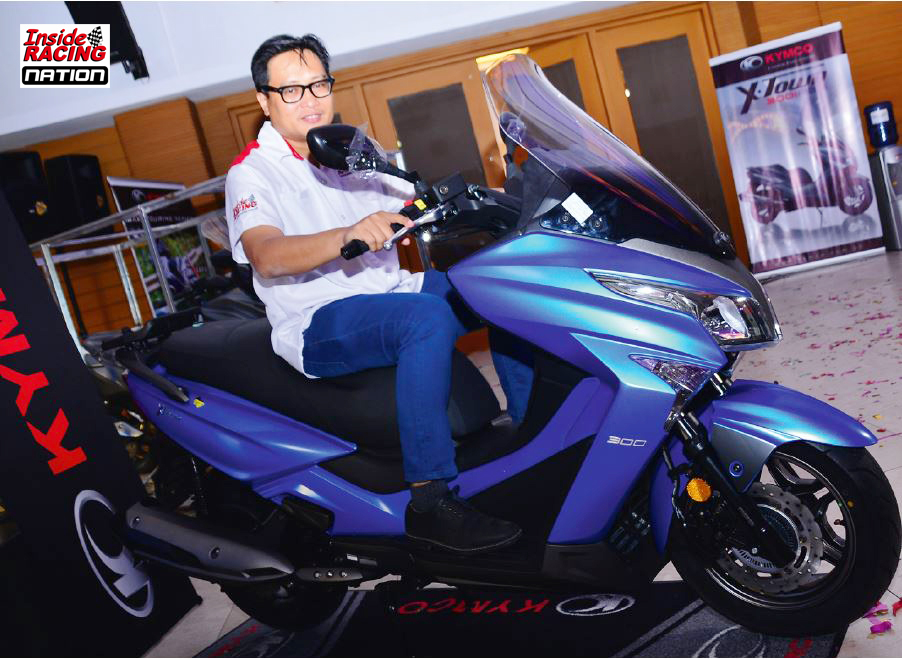 The surge of sales was helped by the continued introduction of new and exciting models by the different manufacturers over the years.
Yamaha has been at it for more than a decade with its introduction of the original Mio in 2005. Its automatic line-up including the newly upgraded 155cc models like the bestselling Yamaha NMAX and the Yamaha Aerox (SRP: P102, 900 / Aerox S: P122, 900). The two models have been selling like hotcakes that it took a while for us to get hold of test units. We were able to ride the NMAX very briefly during its launch in late 2015. For me, the Aerox is a good bike for its price, very good engine and amazing handling, not to mention its sportbike look and presence. For long touring, the NMAX has an edge in comfort, but the Aerox has this undeniable curb appeal to the enthusiasts. Another model in the Max series of Yamaha is the XMAX (P249, 900). In 2019, Yamaha launched the Gravis (P85, 900) which is under their Mio line (Mio Sporty: P67, 900, Mio i 125: Magenta, Yellow and Vibrant Orange – P71, 900 / White and Matte Black – P79, 900 and Mio Soul i 125: Matte Black and Vibrant Orange – P79, 900 / Matte Burgundy, Matte Green and Matte Gray – P83, 900). The new Yamaha NMAX (Standard: P119, 900, ABS: P134, 500) was officially launched in the country in September 2020.
Honda, meanwhile, has released its best Honda BeAT scooter. Equipped with an edgier styling and electronic fuel injection, this little scooter was surprisingly peppy and powerful in terms of performance! I liked the simplicity, purity and the economy of this new BeAT  (BeAT Street: P66, 900 and BeAT Premium ISS/CBS: P70, 400) that is reminiscent of the original Honda Dio scooter! It's very compact and very easy to maneuver in very heavy Metro Manila traffic yet the styling is more mature and has the added presence that the previous BeAT model lacked. It looks like a much more serious scooter. The engine is another revelation with EFI bringing added smoothness and immediate response but with added economy. There is also the Honda Click (Click 125i: P76, 900 and Click 150i: P98, 900), Genio (72, 900), ADV (P149, 000), PCX (P133, 900) and the cutting edge Airblade scooter (P109, 000).
Suzuki Philippines currently has three models in their scooter lineup and these are the Address (P66, 900), Skydrive 125 Fi (P78, 900) and the Skydrive Sport (P67, 900).
KYMCO is a leading brand in Europe in the scooter category and a powerhouse in scooter technology worldwide. They are actually a leader in unit sales in Italy, Spain and of course in Taiwan. KYMCO has enough design and manufacturing credibility that it produces scooters for BMW and Kawasaki worldwide. In 2017, they have launched 3 new models, the Super Z 150i 8 Series (P83, 900), X-Town 300i and the AK550 (P599, 000). The AK550 represents all the latest advancements, technologies and design by KYMCO and has already sold out production worldwide. Meanwhile, the introductory price of the X-Town 300i at only P199,000 will surely have a lot of riders reconsidering their next purchase as the X-Town clearly offers the most bang for the buck! In 2019, KYMCO launched the Xciting S 400i designed with KYMCO's philosophy "Win My Heart".  Overall, the new Xciting S 400i (P359, 000) is one highly desirable motorcycle and a top maxi-scooter. And of course, there is the well loved KYMCO Like (Like 150i Noodoe: P139, 900, Like 150i ABS: 119, 000 and Like 125 Italia E3: P79, 000) which has solid owner groups the country. Other scooters of KYMCO Philippines are Xciting 300i (P239, 000), Super 8 150 E3 Regular: (76, 000) and Racing King 180 ABS (P159, 900).
Ride safely and always fasten your certified helmet!
– Al Camba
Original article published in InsideRACING Volume 15 Number 9 Issue
Thank you for visiting insideracing.com.ph. You may express your thought below through the comment section. You may also follow us on Facebook, on Instagram @Insideracingnation or on our YouTube channel.