Bikers Unlimited
Date posted on September 24, 2020
Share this
It's all about the brotherhood, not the bike!
A small group of bike lovers started Bikers Unlimited Motorcycle Club way back in 1996. This was a time when sport riding was booming and the Batangas Racing Circuit was just inaugurated. The group was officially formed in Hubert Soriano's house and a few of the founding members included Julian Goitia, Jeff Chan, Rod Chua, Randy Ortiz and Hubert Soriano himself. There were a total of sixteen original members. Although all are mainly sport bike riders and a number of members were actually active superbike racers at that time, Jeff Chan insists that the group accepts riders of any type of bike. What is important is the brotherhood or the camaraderie that you bring; it'snot about the bike at all.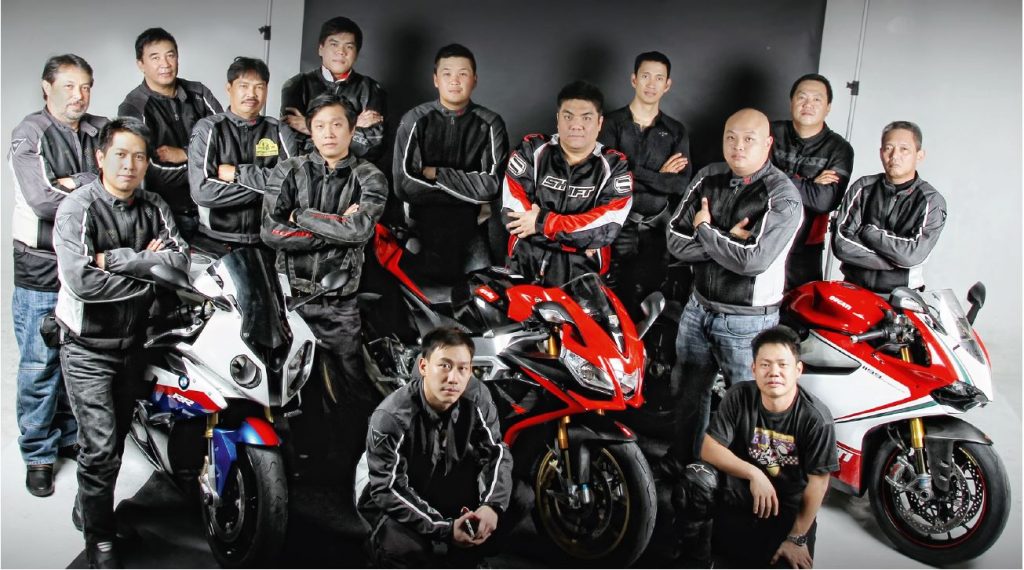 The club organized track days combined with medical missions in the past since they have a few members who are medical doctors. The track day was open to other motorcycle clubs so that other sport It's all about the brotherhood, not the bike! riding friends can enjoy the track. They also have regular mini-bike meets and Sunday rides but the group's main activity was the Annual Convention of the National Federation of Motorcycle Clubs in the Philippines, which Bikers Unlimited actually hosted in 2012 when it was held in Clark, Pampanga.
Their bikes are a mixed of Italian, German and Japanese brands and all are still sport bikes. Like any other club, Bikers Unlimited usually meet at coffee shops in Metro Manila but the club doesn't have a fixed meeting place every time as the members are scattered in the North and Southern part so they move the meetings around to suit most of the members. Decades old, the brotherhood is still going strong.
This was published in the 2013 Maximum Torque Issue 1
Thank you for visiting insideracing.com.ph. You may express your thought below through the comment section. You may also follow us on Facebook, on Instagram @Insideracingnation or on our YouTube channel.