Blu is Really Fast!!!
Date posted on June 24, 2017
Share this
Carmona Race Track was the venue for the launch of the all-new Yamaha R15 Version 3. The event was flocked by hundreds who wanted to have the first-hand experience in driving this new beast. This was highlighted with an All Star Race featuring of 15 of the top riders in the country. With blue as the team color, this color has proven that it is worthy of its tagline "Blu is Fast".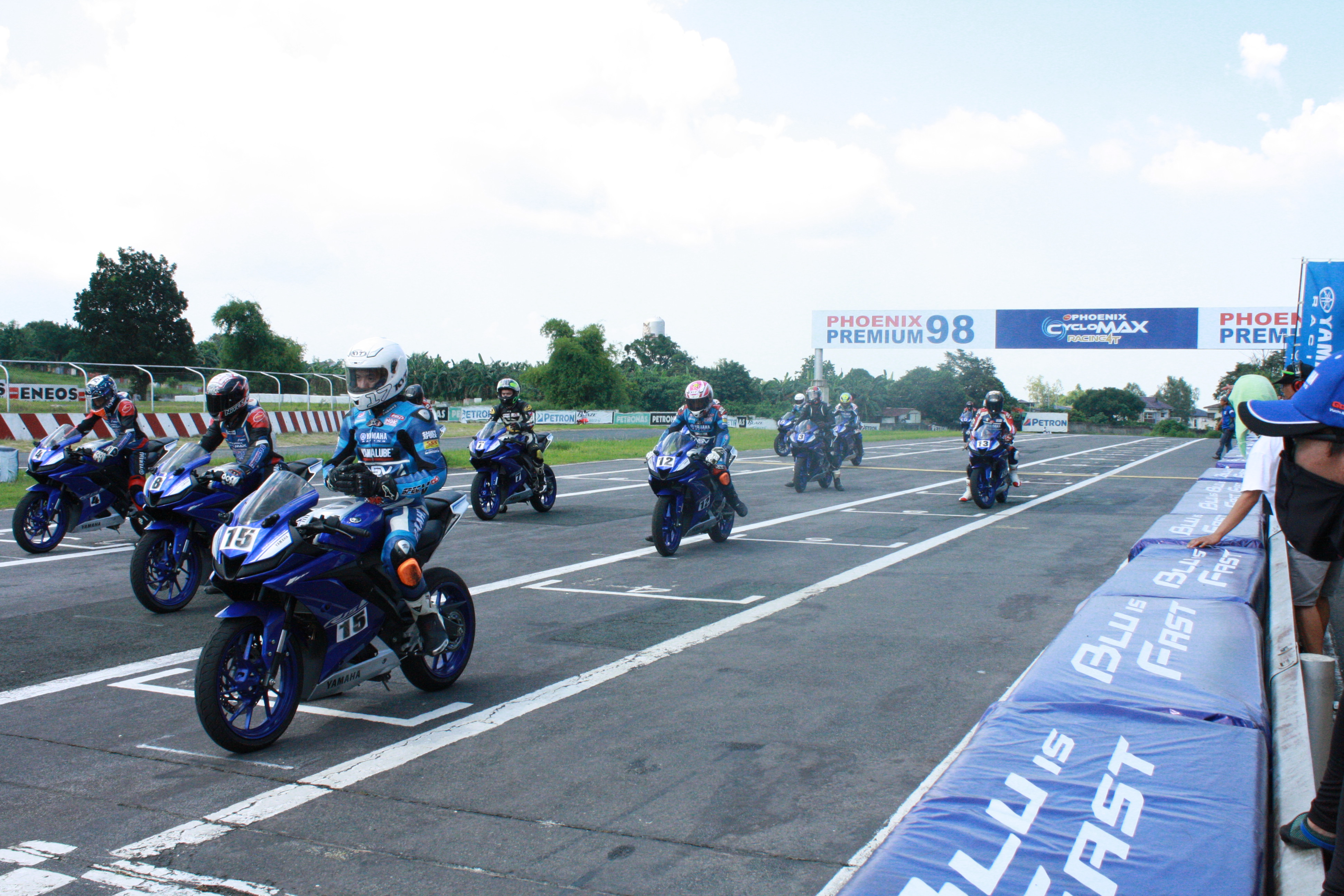 Phoenix Cyclomax-Yamaha-KOSO-Faito Racing Team Rider #23 McKinley Kyle Paz took the top podium position for Group A and for Group B it was #822 Niel Jan Centeno and #30 Justine Bethany Tolentino who landed at 2nd and 3rd position, respectively. The team has proven that winning a race does not just rely on ones' skills but also having a strong powerful engine just like what the Yamaha R15 has.
The team would like to thank Yamaha Motor Philippines, Inc. for allowing the team to have the first feel of the power of their new machine. They would also like to thank their sponsors Phoenix Cyclomax Racing 4T, Phoenix Premium 98, KOSO Philippines, FAITO Racing Philippines, Inc., IRC Tires, Racing Boy Philippines, RK Racing Chain and Sprocket, NITEK for Suba's helmet, LS2 Helmets for Paz, Centeno and Tolentino's helmet, SEC Protective Gears, JM Mirasol Advertising, ARacer SpeedTek, GAZi Suspension, AT Knee Sliders, InsideRACING Magazine and Replica Pro.
Words and Photos by Phoenix Cyclomax-Yamaha-KOSO-Faito Racing Team