2019 BMW G 310 GS Ride Review: Media Trail Ride to Tanay
Date posted on February 7, 2020
Share this
Last October 24, 2019, the second batch of hard-core media motorcycle riders and enthusiasts were invited by BMW Motorrad and RSA Motors to experience a ride to and from smooth mountain roads of MARILAQUE and through some paved and some rough dusty trails to Tanay and Daraitan, Rizal – and yes on a BMW GS, and no, not a beast of a motorcycle BMW has been known for but on a brand new BWM G 310 GS Adventure motorcycle.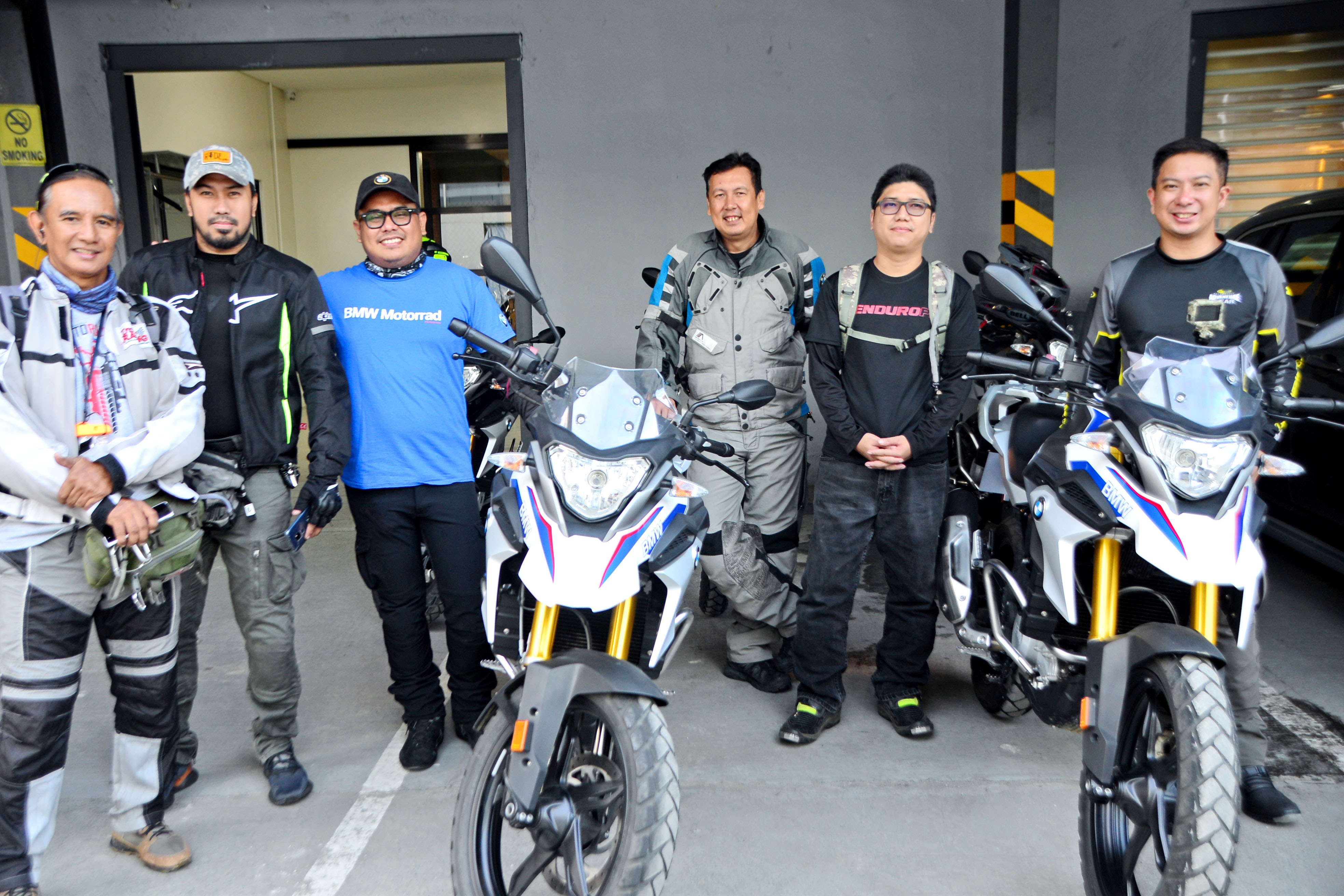 Compared to the bigger brothers BMW F 750, F 850 and R 1250 GS line, the BMW G 310 GS looks scrawny but with surpri-singly, high revving power and balanced creature comforts – no wonder it was easy to maneuver through the busy streets going up to the mountains. InsideRACING and Maximum Torque Magazines were invited to cover and test firsthand this BMW G 310 GS and I, Ricci Abrina, was the lucky one to pursue happiness on two wheels.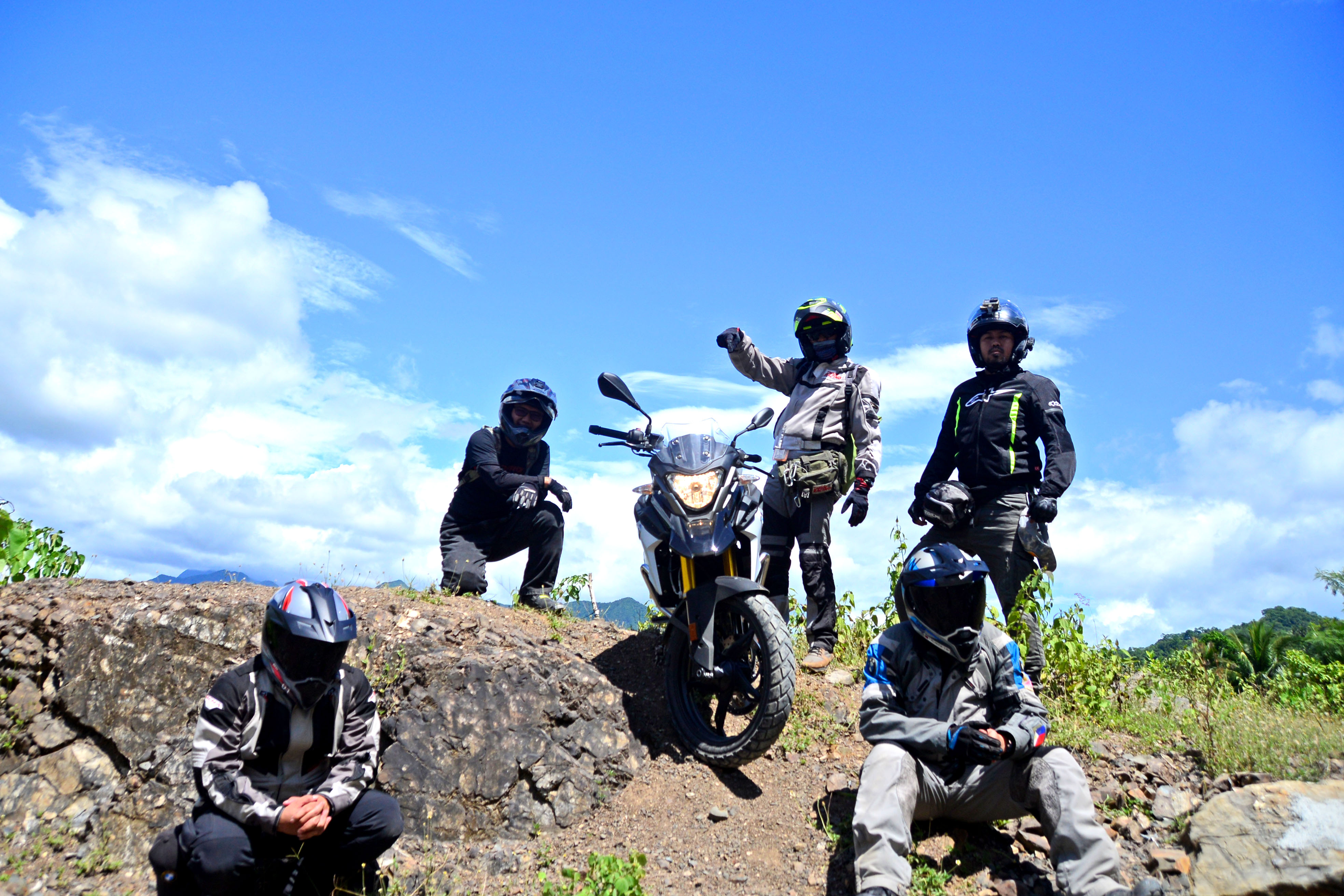 To kick off the day, Area Sales Manager of BMW Motorrad RSA Motors Mr. Archie Garcia spoke about the new BMW G 310 GS that will help cater to the ever-growing sport and recreation for trail adventure in the country today. The well-known international trained instructor and riding coach for BMW Motorrad Mr. Antonio "Toto" Villanueva greeted the media riders with tips on what to expect on the way to the destination as well as converse on pleasantries from the experiences of the first batch of media riders a week earlier. He also vowed that it will be a "chillax" way of riding during the journey.
During the morning coffee and snacks, Mr. Spencer Yu, President, SMC Asia Car Distributors Corp. graced the early mor-ning gathering while BMW RSA Motors' General Manager Ms. Connie Salang welcomed the media to a fun-filled day.
Blitzing the early morning traffic from BMW Motorrad RSA Motors in Libis through Marcos Highway in Marikina, the BMW G 310 GS was so easy to handle – I mean manhandling in the traffic. Why is this one may ask, it's because of the effective combustion and the secondary air system this scrawny but powerful adventure motorcycle has. The Germans are at it again, with the special engine configuration ensuring a low consumption – 3.3L to 100Kms. 313 ccm and 25 kW/34 hp at 9,500 rpm guarantee the required power and acceleration. Up and down shifting is so smooth and precise, your left foot is just waving cute goodbyes. The ride height for me is a bit on the taller side, so a 5 foot 8 inches tall rider may have to do tiptoes in traffic. It is just super fine that the BMW G 310 GS isn't producing so much heat and the weight is so manageable in tighter maneuvers. You also have some peace of mind having ABS braking system which you can switch on and off right on the handlebar for better control of your ride. Then you have real nice dual-sport tires, Metzeler Tourance, to keep you upright and full of grab in dirt roads while being slanted in smooth mountain roads. The engineering is spot on when riding through rough bumpy gravel roads. This BMW G 310 GS has what it takes to absorb all the bumps and road ruts with its 41mm diameter upside down front forks and 180mm up and down movements as well as the 19-inch front wheel.
Right from the get go, as instructor Toto tipped out, we were so laid back we ate so much from the first stop at Café Katerina up to lunch at Lutong Pugon all in Tanay. Thank you BMW Motorrad RSA Motors for the "fantastic" test ride. Special thanks to Spyder helmets for giving me the confidence in
taking on this special media ride.
*This article was published in InsideRACING's Volume 17 Number 10 2019 issue.