BMW Motorrad and TRS brings back California Superbike School
Date posted on December 11, 2014
Share this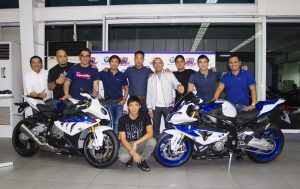 BMW Motorrad Philippines will once again be the official superbike of the world renowned California Superbike School (CSS) by the legendary Keith Code, when it visits the Philippines again on February 6 to 8, 2015 at the Clark International Speedway in Pampanga.
Organized by Tuason Racing School (TRS), The first CSS Philippines held last February introduced many local riders to Levels 1 & 2 riding classes. Most of the graduates have been able to markedly improve their skills and went on to become faster and safer riders both on and off the track. A few of them actually went on to win club races.
TRS and BMW Motorrad held a formal contract signing last December 10 at Autohaus BMW in Libis Quezon City. Present were BMW Motorrad Philippine's Gil Balderas and Zaf Tanpinco together with TRS's JP Tuason and James Aro as well as CSS Philippines Marketing Director Emil Banno.
Banno, who himself rides and races a BMW S1000R, believes that CSS Philippines will continue to grow as there's a significant increase of super sport and high performance bikes in the country in the past few years.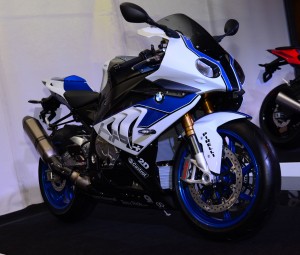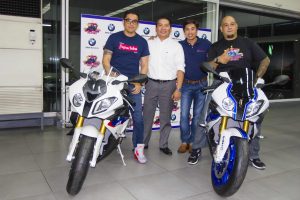 For 2015, CSS Philippines will now offer the more advanced Levels 3 & 4 riding classes which should further improve their skills.  Only the graduates of Levels 1 & 2 will be eligible to move up to Levels 3 & 4. For new students, Levels 1 and 2 will again be offered for 2015. The all-in fee for this training is Php 80,000. It includes a theoretical riding lecture at the beginning and while on the track, the participants will have six highly trained instructors to ride with them to provide a more in-depth coaching style. Like in the first school, the six highly trained instructors will exclusively use BMW S1000RR superbikes when they follow and teach students.
For more info about California Superbike School Philippines, call 820-4203 local 203.
Photo supplied by: BMW Motorrad