BRIEFED! Spyder-Wheeltek Motorally 2015 Powered by Petron
Date posted on February 13, 2015
Share this
The wacky duo of Mel and Jay once again started the Sunday morning right with their kooky brand of hosting. The participants, some along with their loved ones and well-wishers have been schooled by the luminaries of endurance riding such as Mr. Bernard "Lakay" de San Jose, president of BOSS who gave a few pointers in participating in such events, Mr. Joey "Storm" Rivero, who itemized what "not" to do, Mr. Amarjit Sanghera, top finisher of the recently-held BOSS Ironman 2015 who also imparted knowledge on how to attack a protracted ride, and Mr. Francis Rivera, founder of the Motorally.
Corporate friends such as Mr. Peter Garcia of CycleSeal, Mr. David Blanco of Ahavia and Mr. Mark de Vera of Overdose Motoproducts, in a very timely fashion raffled off what the riders need the most, respectively: tire sealant for one less thing to worry about, massage gift coupons for a relaxing gift to self after riding and quality bags and auxiliary lights for a better night view. And to add more fun to the event, Wheeltek raffled off a number of shirts and jackets to the lucky participants. YKL Fujifilm set up a mobile photobooth and gave printed souvenir copies to participants.
Of course, the day wouldn't be complete without Spyder giving away a few pairs of eyewear, a helmet, and the newly-launched motorcycle jacket, the Spyder Blaze.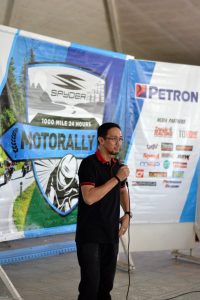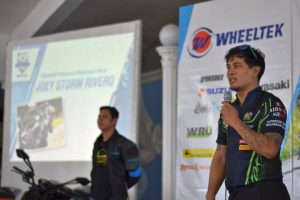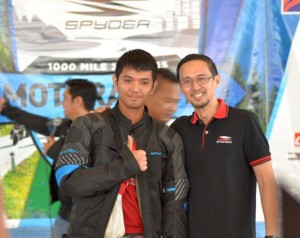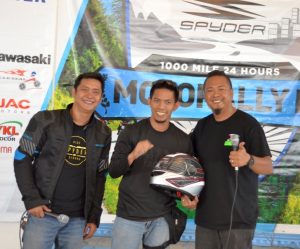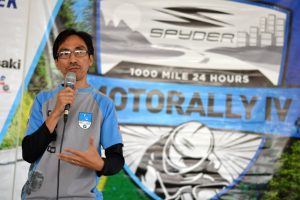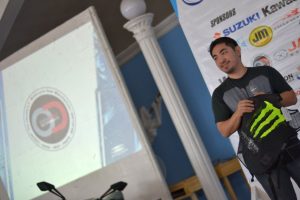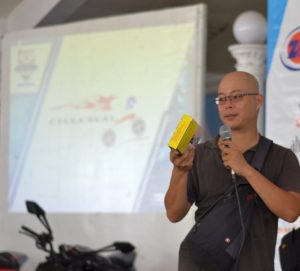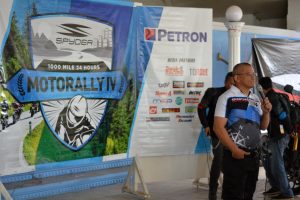 Mr. Mark Chuidian, Marketing Manager of Spyder had all the riders' ears when he discussed in detail the routes and checkpoints that they must traverse in order to finish the 1,600-kilometer run. The checkpoints are as follows:
Starting line: Starmall Prima Taguig Metro Manila
Checkpoint 1: Petron Subic Zambales
Checkpoint 2: Petron Alaminos Pangasinan
Checkpoint 3: Petron Bauang La Union
Checkpoint 4: Banaue Hotel Ifugao
Checkpoint 5: Wheeltek Santiago Isabela
Checkpoint 6: Petron Tabuk Kalinga
Checkpoint 7: Wheeltek Cabanatuan Nueva Ecija
Checkpoint 8: Petron San Pablo Laguna
Checkpoint 9: Jariel's Peak Infanta
Finish line: Sierra Madre Resort Rizal
With the briefing out of the way, the participants are all set to take part in one of the most exciting and most awaited events of the year, the Spyder-Wheeltek Motorally 2015 powered by Petron.
For more information, please visit:
website: www.teamspyder.com
facebook page: www.facebook.com/teamspyderphilippines
facebook account: www.facebook.com/teamspyderph
Credit: Spyder