Cainta Experiences Motorcycle Racing After Many Years!
Date posted on September 12, 2020
Share this
It's been a long time since there was a motorcycle race in Cainta, Rizal. Thanks to the 1st Mayor Kit Nieto Supermoto event, the town got a dose of the thrill of two-wheel racing again after more than a decade.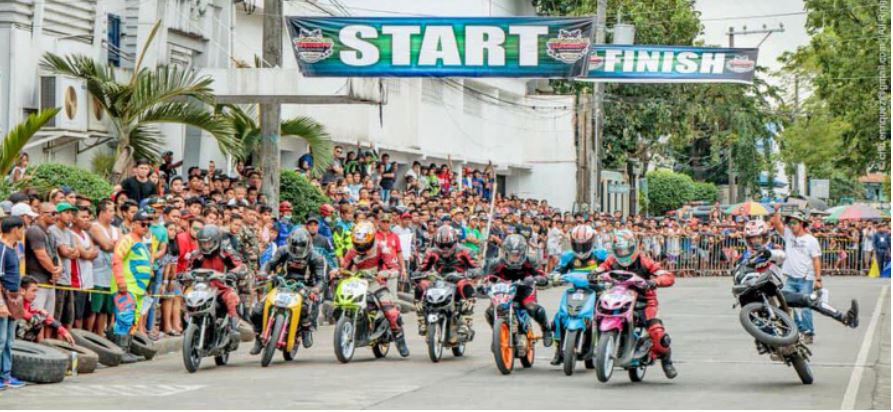 The 1st Mayor Kit Nieto Supermoto was held on December 9, 2018 at the Cainta Municipal Grounds. Off-road racer Jojo Sayas Pagkatipunan and renowned rider and riding coach Mel Aquino were the race organizers while Rafael "Badong" Fernandez, a rider and racer himself, was the Race Director. The event was supported by the Provincial Government of Rizal, the Municipality of Cainta, BMBADZ Professional Auto and Moto Detailing Shop, Speed Driven Corporation, Shell, Motorcycle City, Excelsior Marketing, Mel Aquino's Yamaha Off-road Training Camp, KRB MX Speedway, UM and InsideRACING Magazine.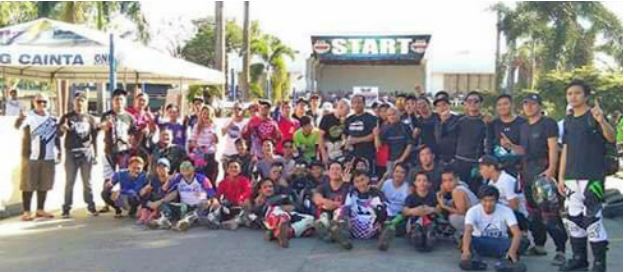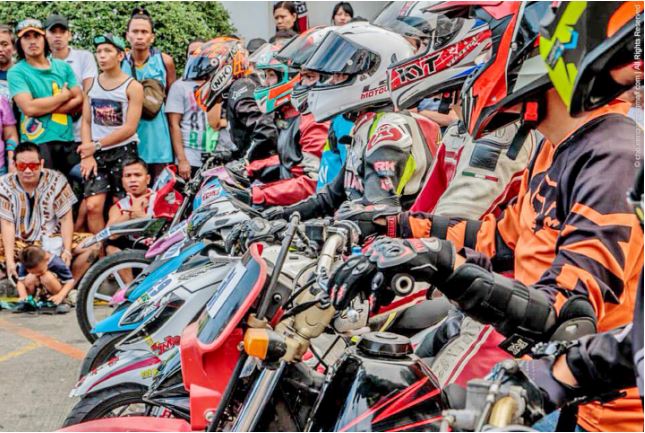 Spectators from Cainta and nearby areas witnessed action-packed races and an exhilarating showdown of motorcycle racing skills. Fritsy Claveria, an experienced road and circuit racer, had a great showing as he bagged victories in three classes. Showing skills and expertise, Claveria was the winner in the Backbone, Open Enduro and Open Production races.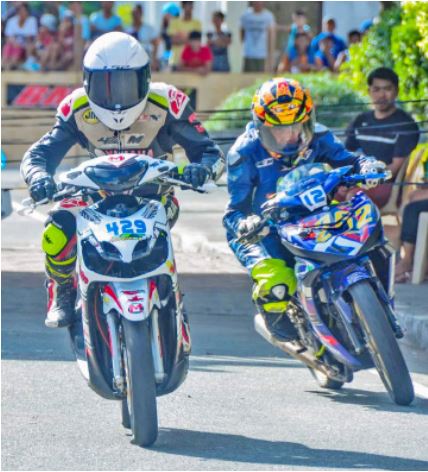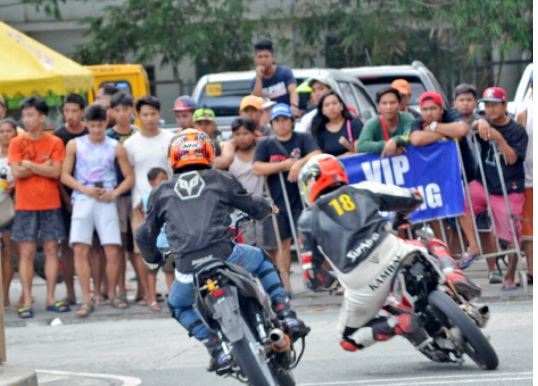 Also remarkable was Dennis Patcho who ruled in two categories. Patcho topped the Beginner and Underbone categories. Likewise taking a double win was Romel Sibulo who emerged triumphant in the 137 Club Race and 4-Stroke Enduro class.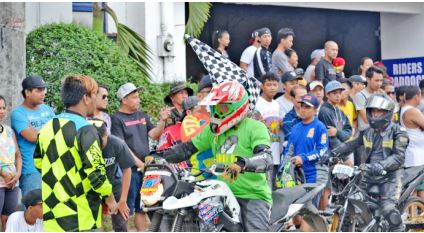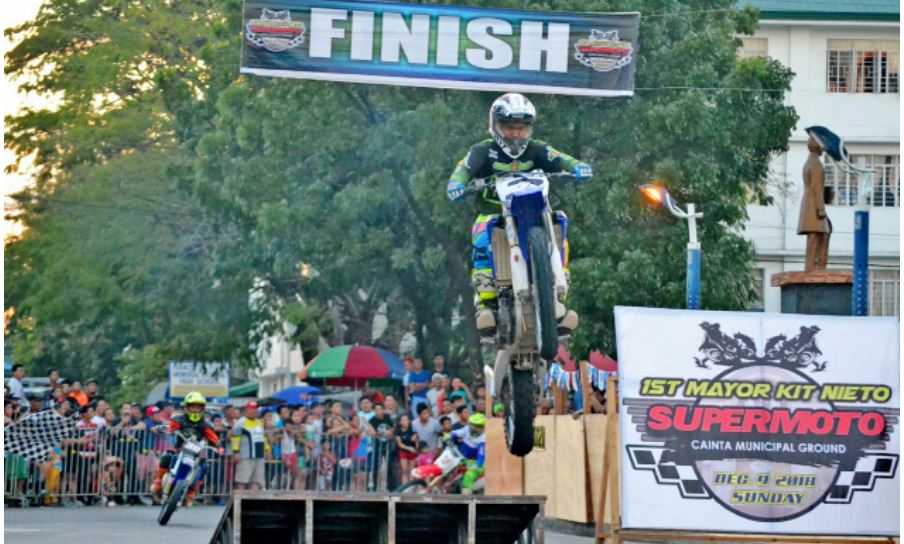 Edcel Corpuz who joins road and circuit races reinged in the battle of All Cainta while Lester Sison was the All Department race winner. Kids also had fun at the Supermoto race event and it was Shania Sayas Pagkatipunan who dominated the PW50 category. The Brgy. Battle was won by Romnick Agcaoili. Other winners were Kenedy Duran (Scooter), Aaron Yumul (Open 2-Stroke) and Project 101 (Motoshop).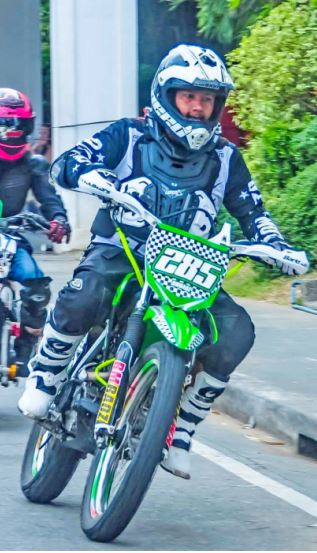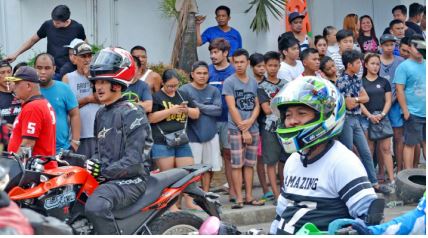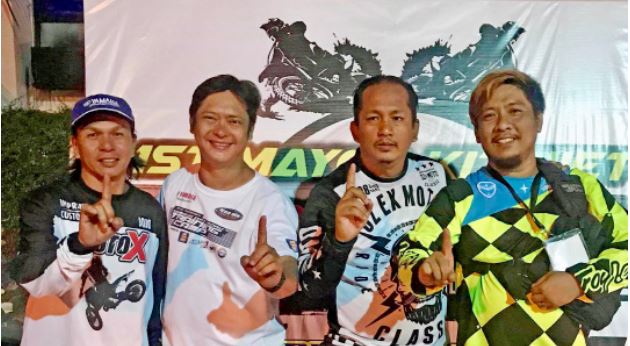 After so many years, racing in Cainta was enjoyed again as manifested by the success of the 1st Mayor Kit Nieto Supermoto. Both racers and race fans are looking forward to more race events in the municipality.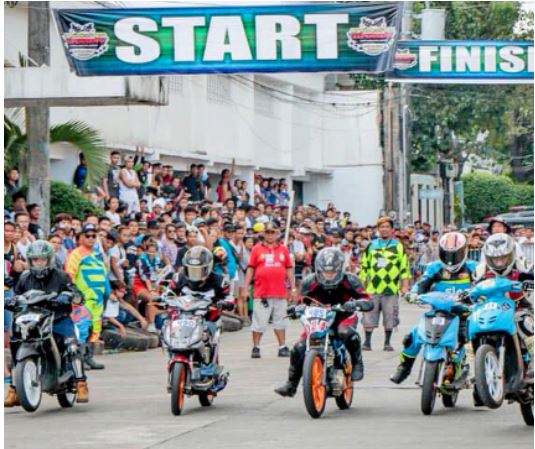 RESULTS
Beginner
1. Dennis Patcho
2. Michael Dusaran
3. Ronnie Kevin Aquino
All Cainta
1. Edcel Corpuz
2. Christian Junelle Redoble
3. Dennis Patcho
All Department
1. Lester Sison
2. Cedrick Quiano
Brgy. Battle
1. Romnick Agcaoili
2. Joel Inguito
3. Joey Punio
PW50
1. Shania Sayas Pagkatipunan
2. Arbeh Jay Amero
Scooter
1. Kenedy Duran
2. Andrei Samuel Reyes
3. Romnick Agcaoili
Underbone
1. Dennis Patcho
2. Edcel Corpuz
3. Jasper Maravilla
Backbone
1. Fritsy Claveria
2. Rommel Sibulo
3. Meng Sevilla
137 Club Race
1. Romel Sibulo
2. JR Caburnay
3. Roderick delos Reyes
4. Rodel Feliciano
5. Ric Tolentino
Open Enduro
1. Fritsy Claveria
2. Zairus Pagkatipunan
3. Allan Gomez
Open 2-Stroke
1. Aaron Yumul
2. Zairus Pagkatipunan
3. Wenald Cajilo
4-Stroke Enduro
1. Romel Sibulo
2. Fritsy Claveria
3. Jomar Francisco
Motoshop
1. Project 101
2. Kenedy Duran
3. Dennis Patcho
Open Production
1. Fritsy Claveria
2. Jolet Jao
3. Jasmin Jao
This was published in InsideRACING Magazine's Volume 17 Number 2 issue