Carl James Hung Champs in his First IRGP Race
Date posted on September 18, 2020
Share this
Then eighteen-year-old Carl James Hung raced for CABERG-MotoTan racing team in the Phoenix PULSE Super Underbone Trophy class of the IRGPXIII. The said category featured Novice and Beginner riders and the race gave the fans a preview of who will be the future racing stars in the country.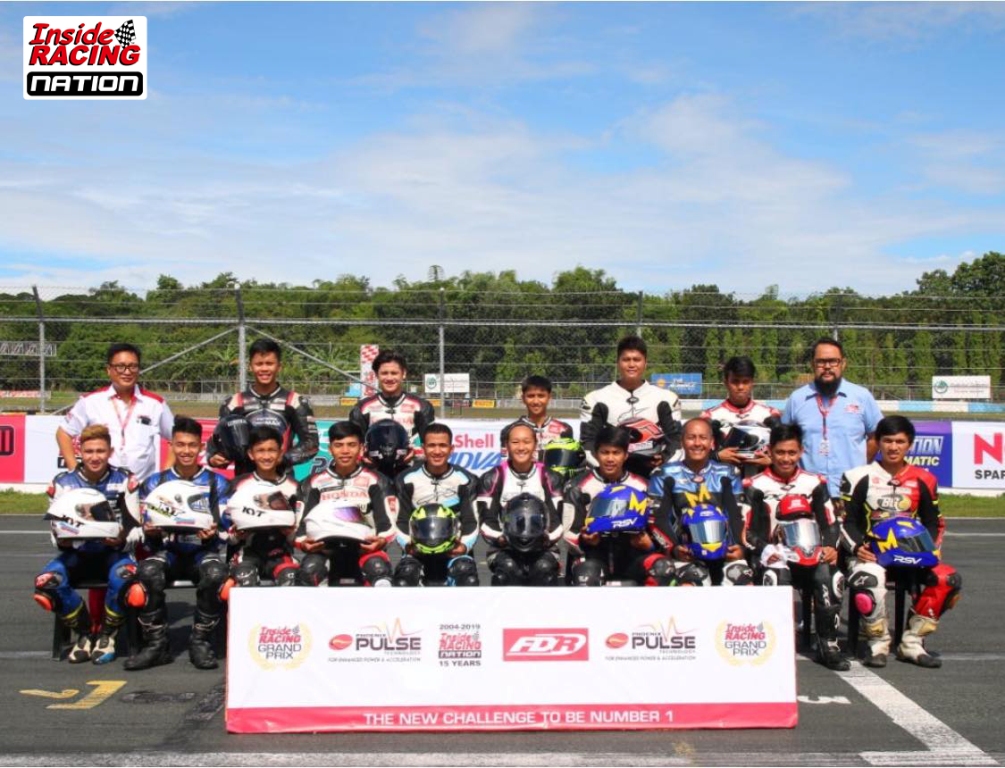 Project Fi rider Christian Anderson got the pole position but he did not participate in the race proper. Nineteen riders vied for the Phoenix PULSE Super Underbone Trophy title on November 24, 2019. It was a battle as the red lights were off and riders fought for positions going to the first corner of the Clark International Speedway's west course.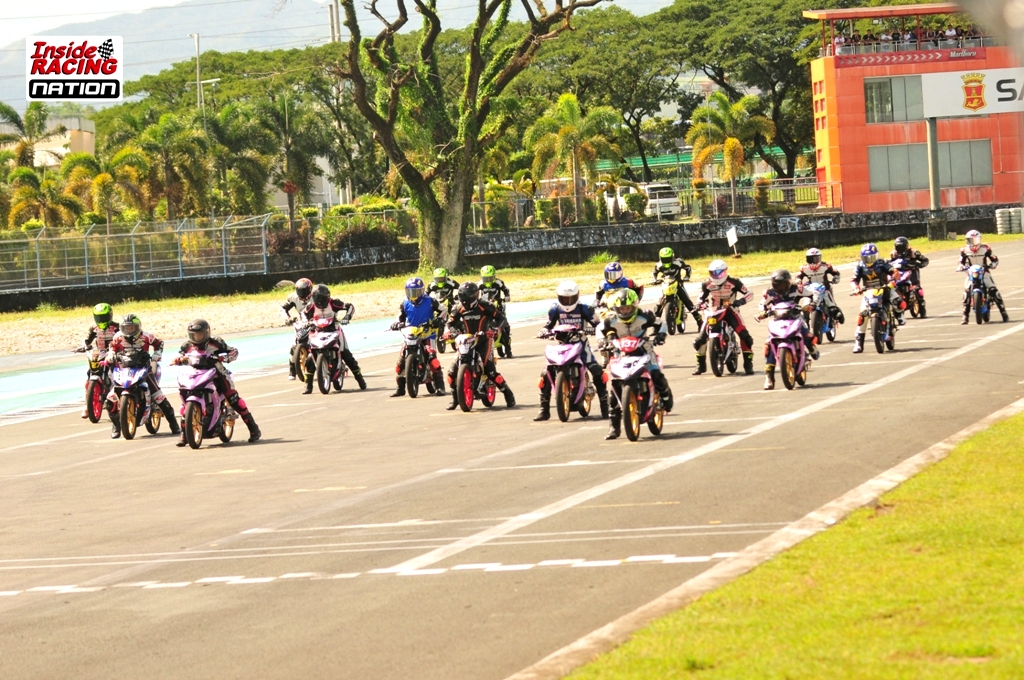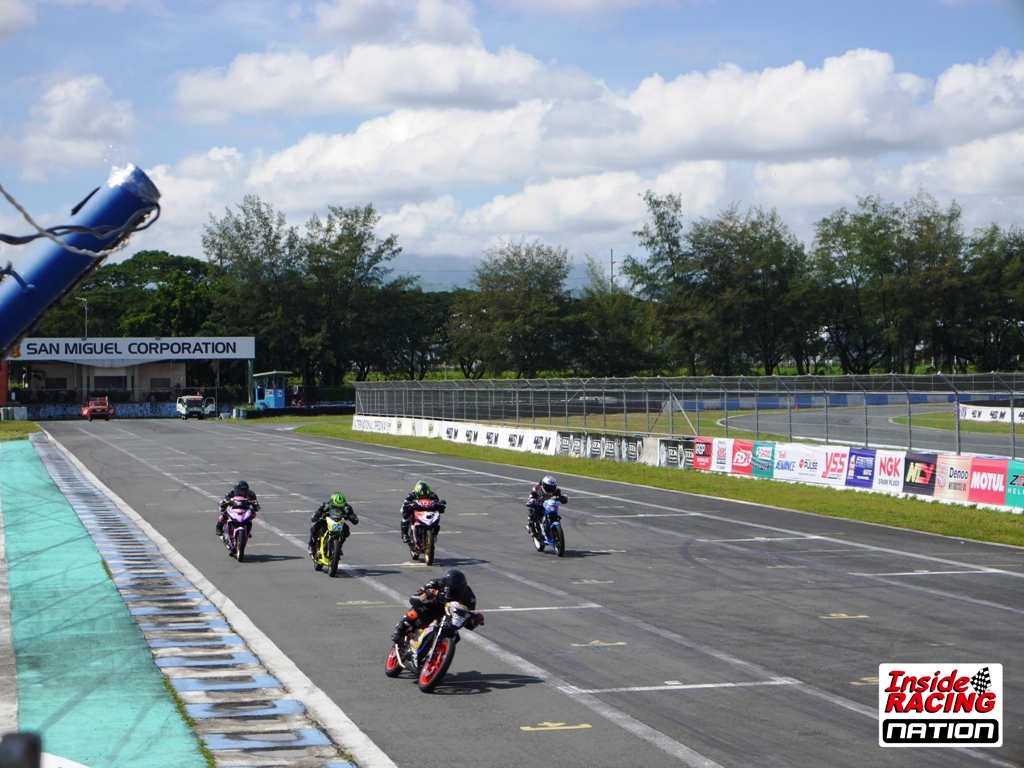 Starting at the eleventh position at the grid, Carl James Hung on a Honda RS150 outperformed his rivals as he led the race and defended the first position in the 11-lap race. Maiko Adapon of Project Fi secured the second position while JayR Cambaog-Yamaha racer Joseph Dominique Purino claimed the third place.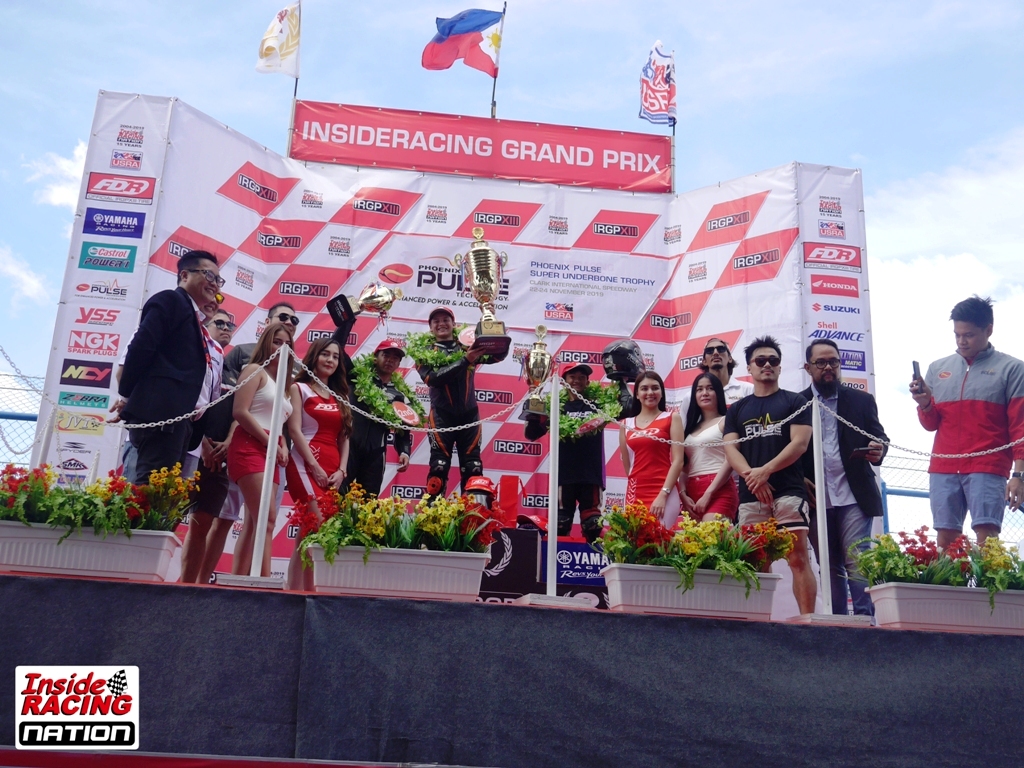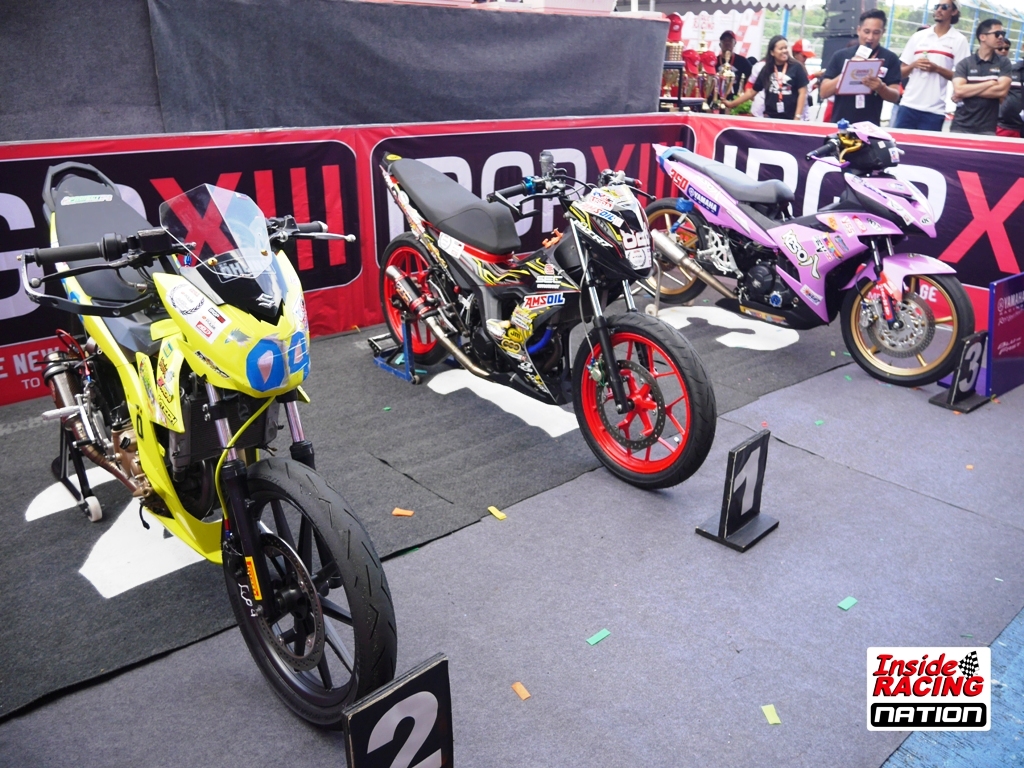 Fourth to cross the finish line was Wyner Blente of Project Fi followed by Andrei Samuel Reyes of the Phoenix-Yamaha-SEC racing team. SGK rider Eljin Renz Lobarbio placed sixth while Troy Patcho who raced for Yamaha-4S1M finished seventh. Jasper James Cruz and John Paulo Capili who were both JayR Cambaog-Yamaha riders were eighth and ninth to finish the race. The only lady rider in the race, Erika Ondillo of SK-ZIC-Redspeed-Yamaha-Brisk, crossed the finish line tenth followed by Honda-Sierra Speed's Sean Andrej Ondillo and Russel Jarlego of Motortrade-RSV-ENEOS-SGK-Pitsbike-ECU Shop. Jarlego's teammate Joseph Toledo placed thirteenth while Anrho Balbas of Rho690 Motors ended up at fourteenth place. Suzuki-VMan's Nikko Nambatac and SK-ZIC-Redspeed-Yamaha-Brisk rider Travis Baroja placed fifteenth and sixteenth, respectively. Not able to finish the race were Leeandro Paredes of Project Fi, Rmand Salandanan of Suzuki-VMan and Trahvys Paralejas of Honda-Sierra Speed.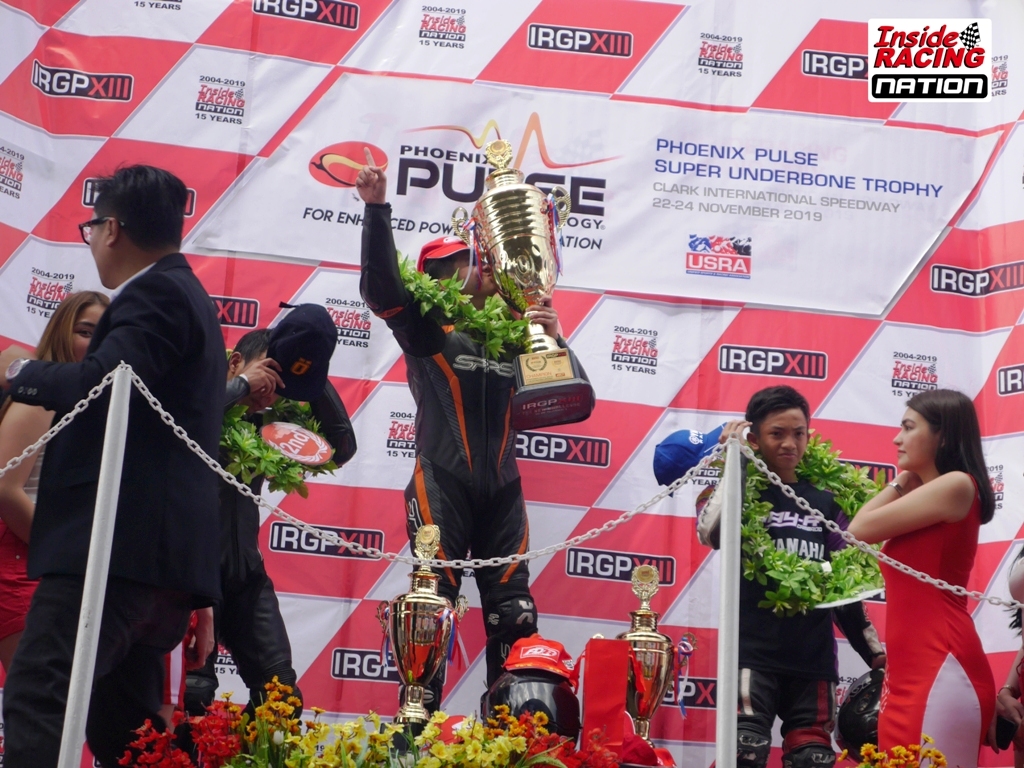 Paredes was part of the lead pack and was chasing Hung before he had race bike problems. The young rider was doing well for some laps and he was hailed as the Fastest Privateer. Salandanan before retiring from the race, has registered the 1:10.872s best lap time of his race class. Manufacturers Award was won by Yamaha Motor Philippines.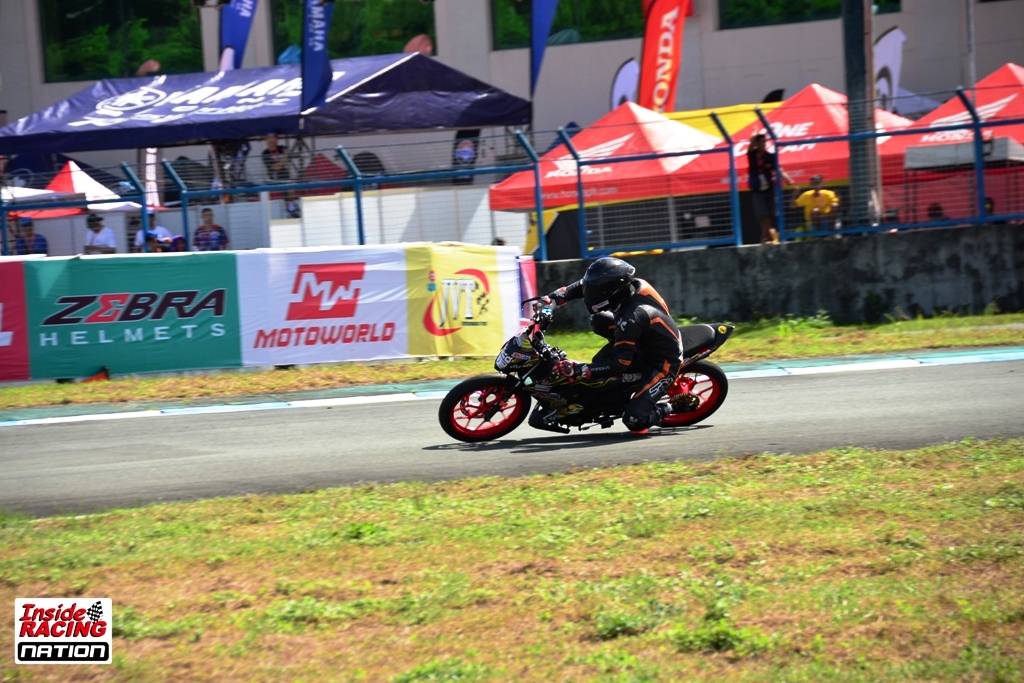 The InsideRACING Grand Prix is a much anticipated annual event in the Philippine motorcycle racing scene and racers desire to win an IRGP title in front of multitude of racing fans. For some, it takes years to achieve that feat but for Carl James Hung, his first IRGP is a sweet one he will cherish through his life. Not everyone can be victorious in their first IRGP outing and Hung's victory manifests his skills and spirit. Hung was part of the 2019 Honda Pilipinas Dream Cup program which aims to hone young riders using Honda CBR150R motorcycles to be racing stars in the future.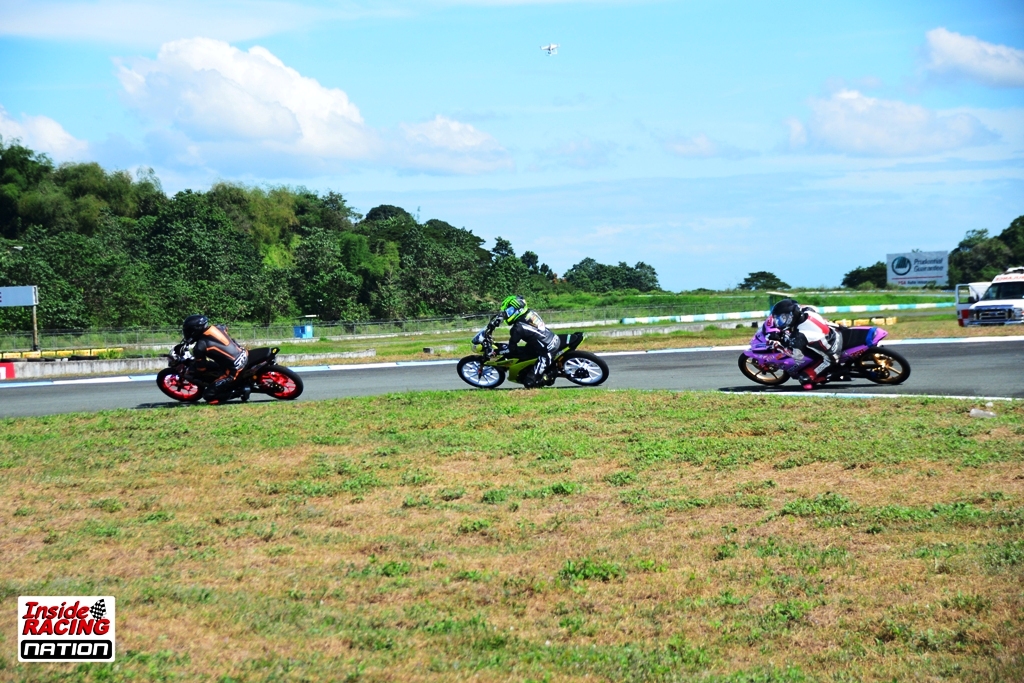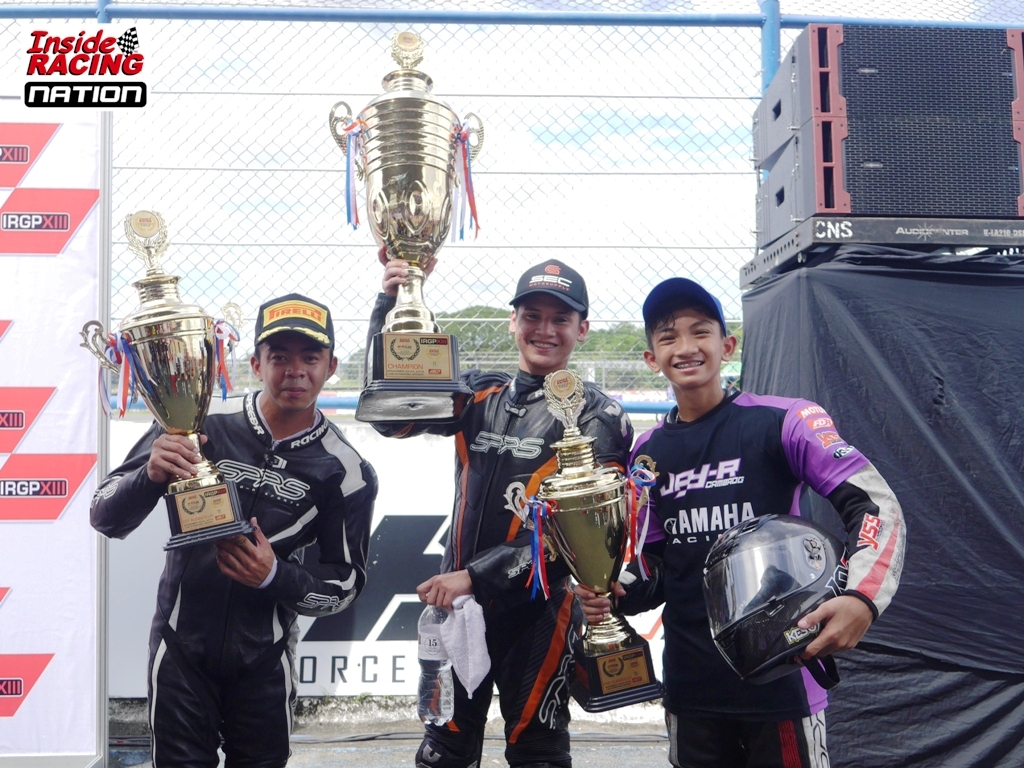 This was published in InsideRACING Magazine's Volume 18 Number 1 issue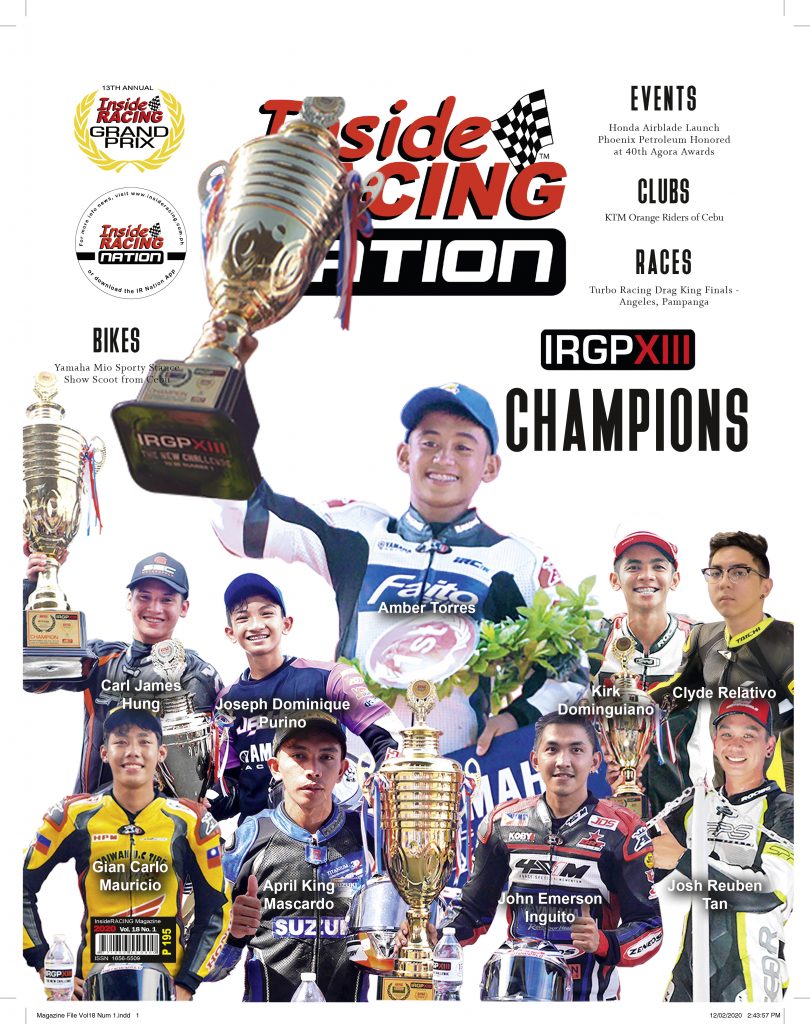 Thank you for visiting insideracing.com.ph. You may express your thought below through the comment section. You may also follow us on Facebook, on Instagram @Insideracingnation or on our YouTube channel.