Castrol Names 'Castrol Partner For Life National Mechanic Champion 2015'
Date posted on November 19, 2015
Share this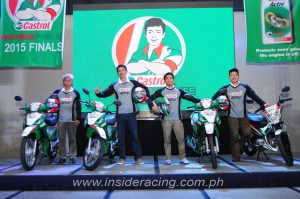 After a gruelling 8 month multi-stage nationwide competition, team Rose Aquarius Merchandising from Lapu Lapu City were crowned the 'Castrol Partner For Life National Champion 2015'. The 'Castrol Partner For Life' is an annual program which aims to identify champion Filipino mechanics from across the country and celebrate their accomplishments. In addition to recognizing the contributions of hard working mechanics, those who keep our lives moving with their skill and hard work, 'Castrol Partner For Life' program also trains mechanics on important elements of motorcycle repair and maintenance every year. This enables the mechanics to enhance their knowledge and skills and thus be prepared to undertake ever more complex technical challenges thrown up by today's modern motorcycle engines.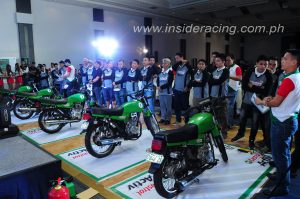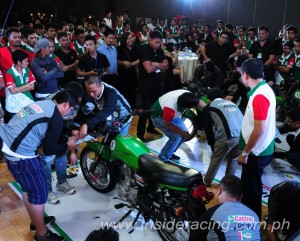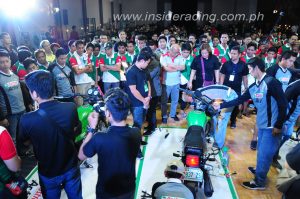 The 2015 championship saw over 2500 mechanics compete for 8 months across 47 locations. They competed on the basis of skill, hard work and ingenuity. Armed with their technical skills and good sportsmanship, 47 teams faced each task with enthusiasm to secure a spot on the finals. The finals saw 5 teams from across the country – Cebu City, Lapu Lapu City, Bulacan, Lipa City & Taguig City, put their skills to the test in a nail biting contest at SMX Convention Center in Manila on November 9, 2015. Each of the finalist teams were tested and scored based on physical and technical skills challenges. Cheered on by their fellow mechanics, the team from Lapu Lapu City took the crown of Castrol Partner for Life Mechanic Champion 2015.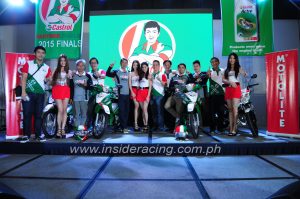 The winners and the finalists went back home with well earned respect of their compatriots and joined a very select list of Castrol Partner for Life finalists.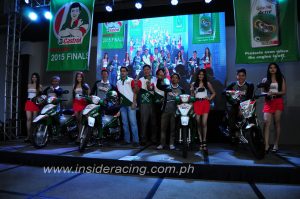 Castrol, a global brand that has brought pioneering technology in the area of automotive lubrication for over 100 years, has been in the Philippines for over two decades.  Castrol Activ and Castrol Power 1 are two of the leading international brands offered by Castrol in Philippines for motorcycle riders who want nothing but the best for their bikes.
Words by: Castrol