Castrol Power 1 Underbone Grand Prix (130 UB)
Date posted on November 9, 2015
Share this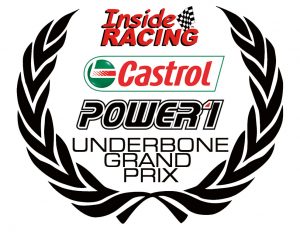 IRGP Update: Castrol POWER1 will stick with InsideRacing Grand Prix as Castrol has done so since IRGP's beginnings. As in the past, Castrol will sponsor the 130 Grand Prix class. The 130 GP will be contested by Novice, Intermediate and Expert riders who are also competing at the highest level in local racing.
The Castrol Power1 with Trizone Technology is a modern, high quality engine oil designed specifically for 4-stroke engines. It continually protects four-stroke bikes' three critical zones (engine, gears and clutch) to deliver maximum sustained power. Its wear protection formula combined with Trizone technology provides continuous protection throughout the drain interval.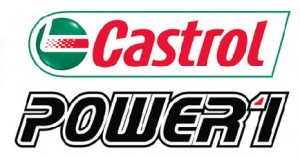 Aside from local events, Castrol is also active in both World Grand Prix and World Superbike road racing as well as in the World Motocross
Grand Prix. They also support the New Zealand Superbike Championship. The roster of its world champion riders include Jim Redman, Luigi Taveri, Mike Hailwood, Dave Thorpe, Joey Dunlop, Freddie Spencer, Luca Cadalora, Max Biaggi, Toni Mang, James Toseland, Collin Edwards and Andrew Pitt. In 2010, Castrol reclaimed the World Supersport Championship with Ten Kate rider Kenan Sofuoglu. It was his second World Supersport title for Castrol and Honda.
IRGP9 Castrol Power 1 Underbone Grand Prix Provisional Entry List:
Tracy Soyangco
Anthony Roman
Mark Indiongco
Aljon Valencia
Ralph Kenneth Torres
John Allen Mendez