Cbr150rmanila Conquers Baguio and Benguet in 24 hours
Date posted on January 16, 2021
Share this
"We talked about riding to the Lion's Head in Baguio all the way to the Highest Point in Atok, Benguet.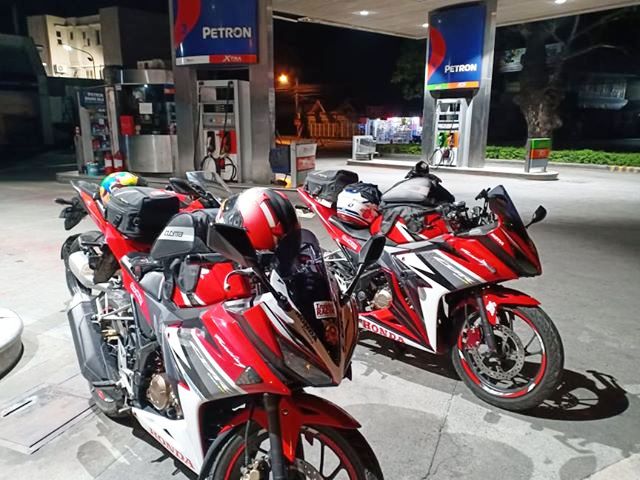 We scheduled our weekly weekend meeting about the ride route, and of course complete gears and bike checks. Finally on the 4th of January 2020, at 12 midnight, the 3 riders (me, Richard and Kaizer) who confirmed to participate in the journey met up at Petron Monumento. As always, we offered small prayers before we take off to make sure everything went well.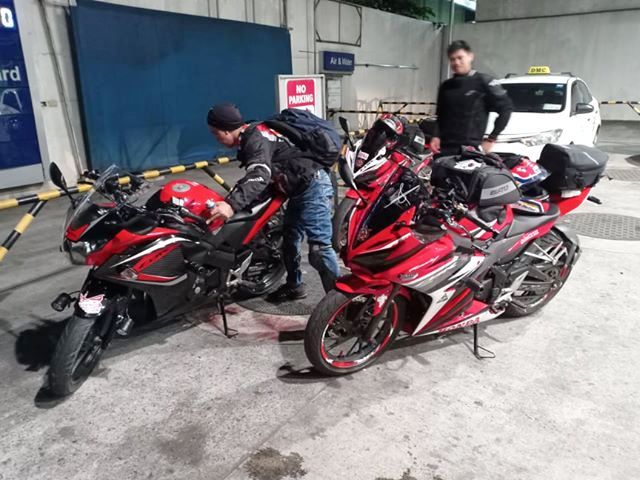 Bulacan roads were not easy for us because of the road condition still under construction, but all went well. Our first stopover was in San Miguel, Bulacan. Time check was 1 am at Petron to have coffee, and then at 1:30 a.m. we took off again. Chill ride, running around 90 to 130kph. We communicated for our next stopover. Riding at night was easy for us as there's no traffic. Our second stopover was smooth all the way to Cabanatuan Petron gas station. Third stopover was in Pugo.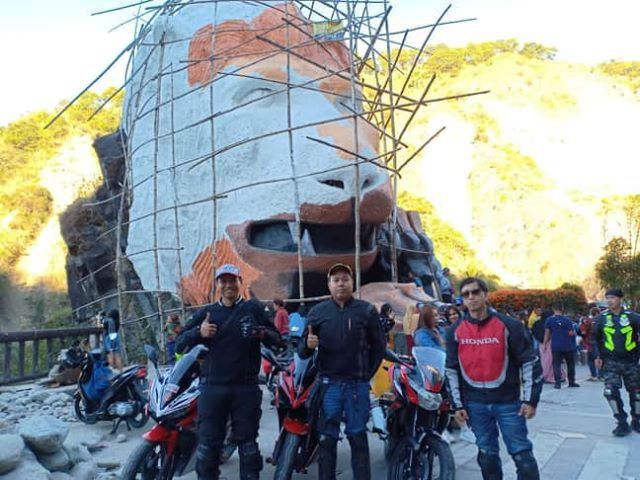 As a spearhead of the group, I make sure that my team is in 100% condition. We use basic hand signals for our safety. At 6:40 a.m., we conquered and touched down at Lion's Head in Baguio. We took some group pictures on the historical site, wearing an Igorot costume and we bought some t-shirts for pasalubong as well as fridge magnet et cetera. We really enjoyed the early fresh cold weather in Baguio.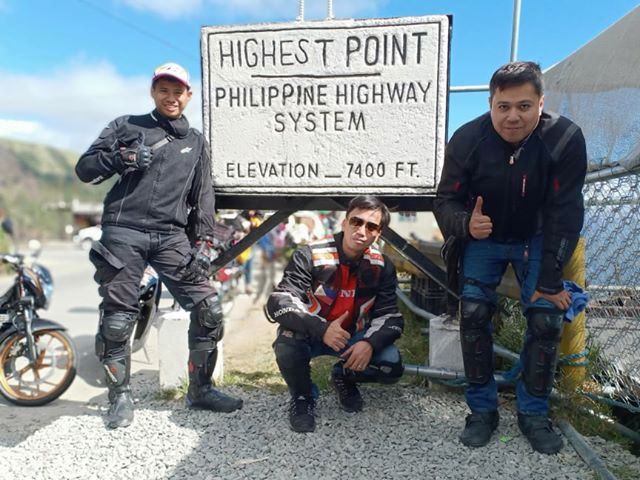 Around 8 a.m., we decided to take off to conquer the Highest Point in Atok, Benguet which has an elevation of 7400 feet. The zigzag road which I called a roller coaster road was tough for us but the view of the Atok, Benguet mountains was priceless. We also enjoyed the lunch food we had somewhere in Benguet with a beautiful green mountain view and fresh air. It's nice that we were able to touch down in Atok, Benguet highest point at around 12 p.m., with zero accident. We took pictures and bought some stuff. We just had a rest for a couple of hours and chatted with other riders. We then took off from Atok, Benguet, around 1500 hours and travelled back home. We had a stopover somewhere in Baguio to buy pasalubong such as their specialty strawberry jam, ube jam et cetera.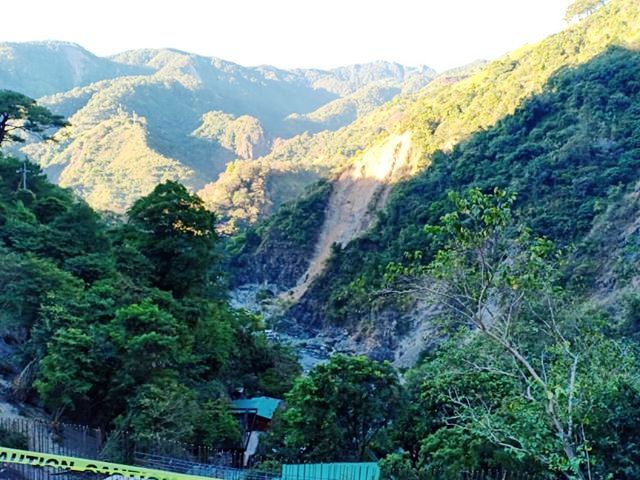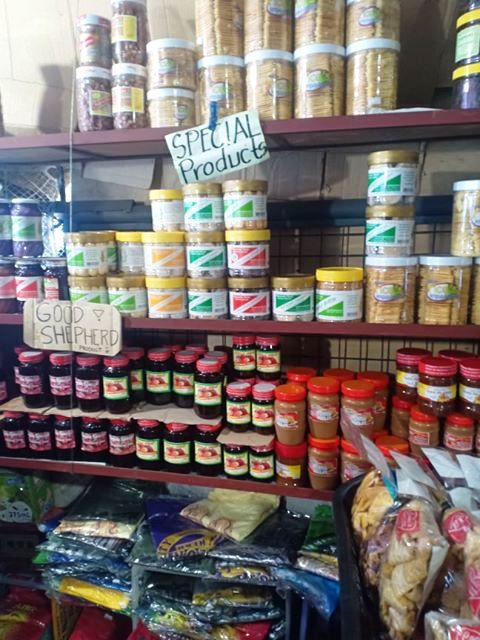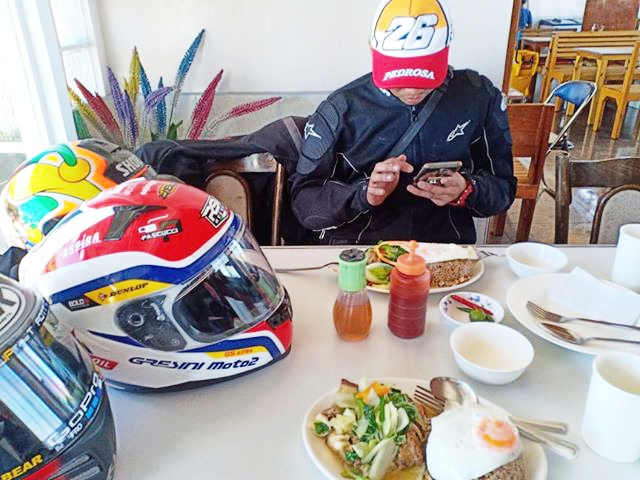 We touched down Manila at around 3 am on the 5th of January. We safely arrived to our love ones and definitely enjoyed the beautiful Baguio City mountains and the Highest Point in Atok, Benguet.  It was an 800- kilometer ride with lots of fun, experiences and this is a historic ride for Cbr150rmanila, our families and our friends."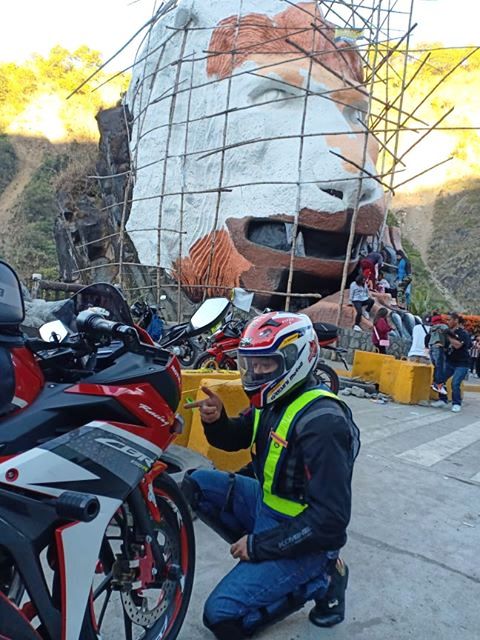 Cbr150rmanila is an open group for Honda CBR150 owners. We do tambay every Saturday or Sunday at 8 pm onwards. Tambay venues are Shell Pugon, Shell Julia Vargas and Shell Taguig determined each weekend by members' vote. – narrated by Alvin Velasquez
This was published in InsideRACING Magazine's 2020 Volume 18 Number 3 Issue