Celebrity racer who proposed at the IRGP celebrated postponed Nuptial – at home
Date posted on May 2, 2020
Share this
Last November 2019 at the Clark International Speedway, the massive grandstand full of thousands of spectators felt "kilig" after a surprise gesture from this popular racer.

After finishing on the podium in the country's biggest annual race revent, and in front of a huge history-making crowd ever to attend a local race, IRGP legend Dustin Esguerra from Taytay, Rizal, suddenly went down on his knee and proposed to his longtime girlfriend Ellen Javier.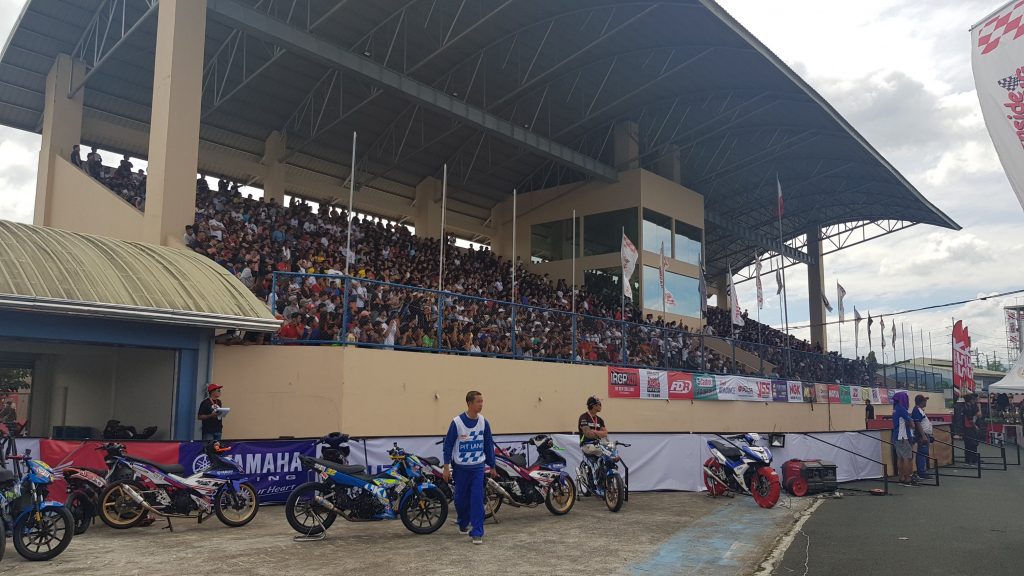 On her capacity as an unofficial team photographer/cheer leader/rider assitant, Ellen was pointing her phonecam at Dustin just as he was giving his podium interview – normally reserved only for brief race recaps and thanking of team sponsors – when suddenly Dustin was on his knee and popped the big question over the PA system and LIVE FB Broadcast audience!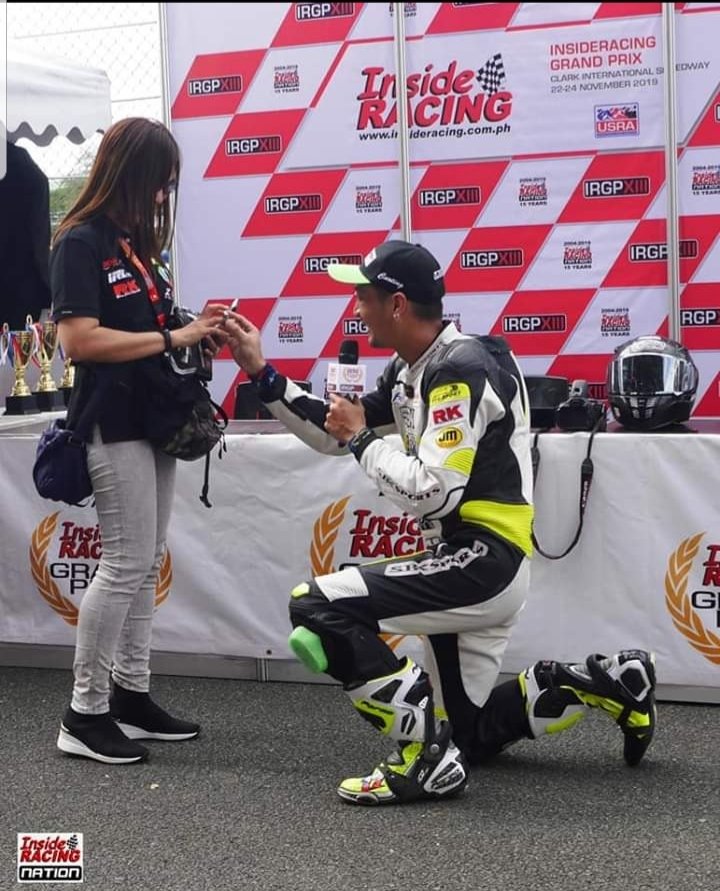 The spectators, his team, his co-riders and even the organizers were all pleasantly surprised and happy for the two. Some girls in the grandstand were screaming and jumping as the "kilig" feeling overwhelmed them.

It was truly, well planned and well executed.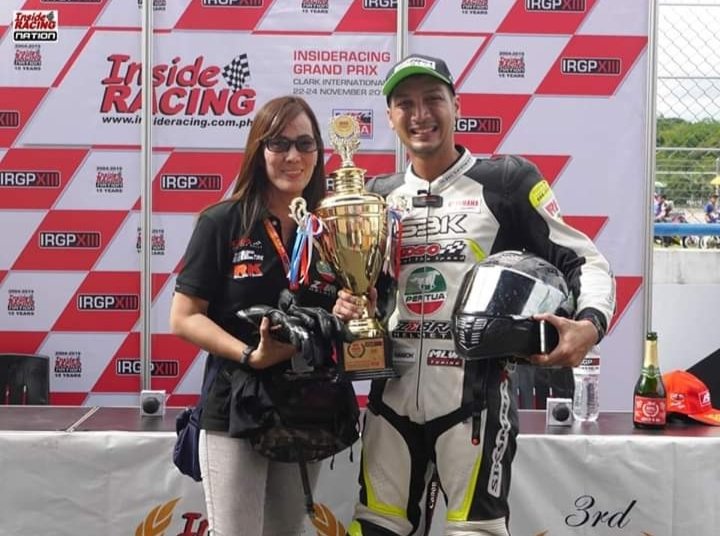 But actually, Esguerra felt great pressure on his shoulder to finish the tough InsideRACING Grand Prix race at least on the podium. Esguerra has won the event before and was always a consistent finisher, but this time, he had to be on the podium to get his chance!

After the race, Esguerra delivered and got his podium finish, but more importantly the sweet "Yes!" of the love of his life.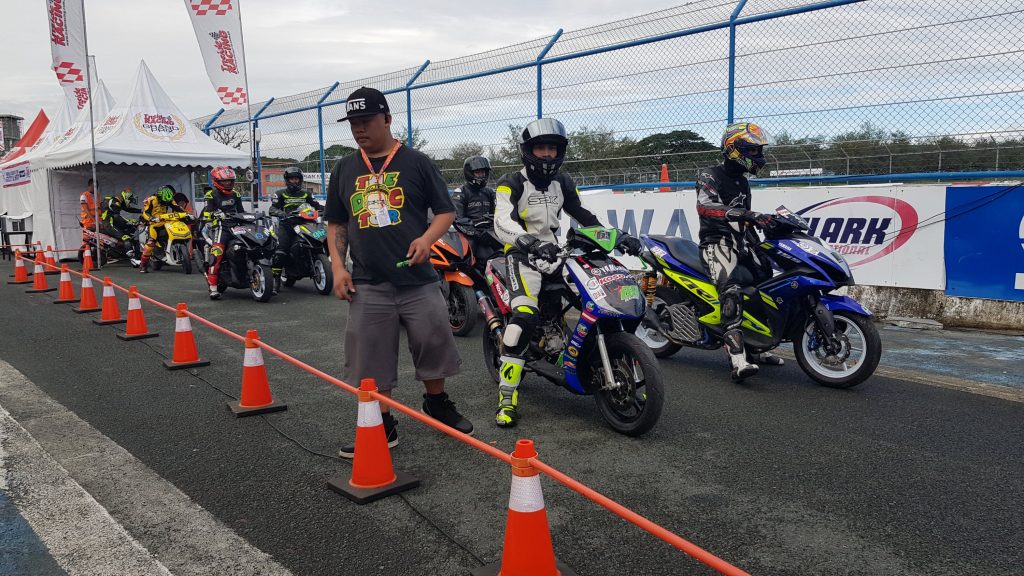 Shortly later last year , the wedding date was set on May 2, 2020. Calendars of riders were cleared (even IR cleared its events in order for the IR family to attend!) so that they could share the moment with our own well loved celebrity racer.

Yes, a celebrity. Not showbiz celebrity but local motorcycle celebrity! Known in his younger days as the "Troy Montero" of motorcycle road racing, Esguerra now known as "Dustroyer" has been winning and fighting at the top in almost all race categories for more than 15 years. He still does in 2020!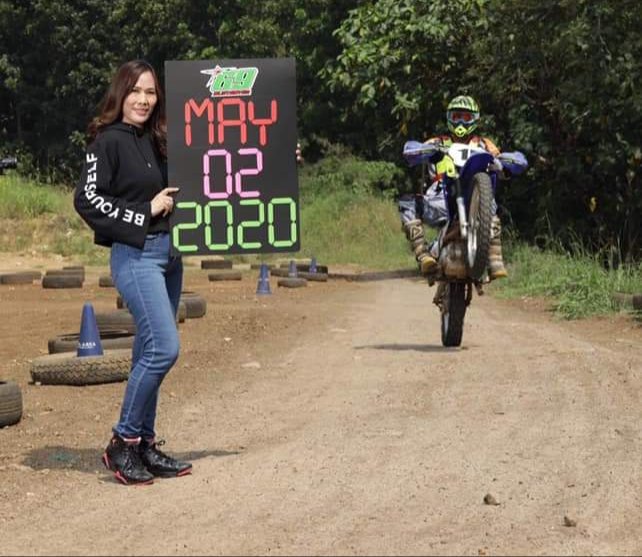 He is an IRGP Legend, has won many races and championships in the Nationals, Super Series Nationwide, IR Cup, MotoIR, Yamaha GP, SK and TSR races. He can win on a scooter, underbone, dirt bike or a sportbike. In his career so far, he became a factory rider of Suzuki, Honda, and Yamaha and is sponsored by big name brands in the local racing industry like Faito, KOSO, IRC, Zebra, RK Chain, MTRT, Pertua, and many more.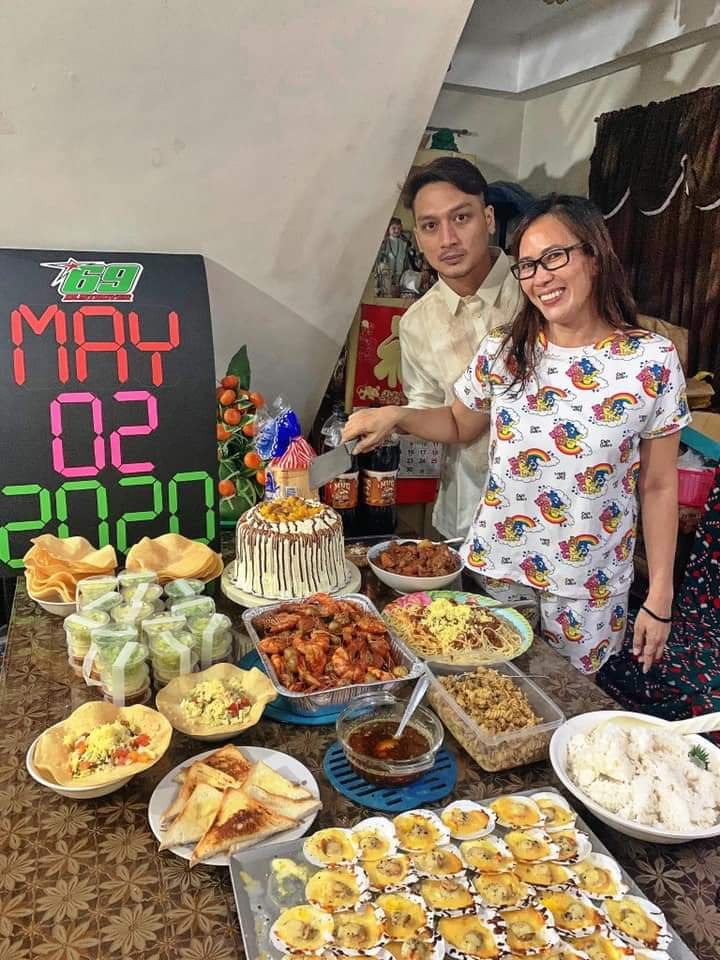 Unfortunately, this pandemic happened and everybody had to stay home and all mass gatherings were cancelled. To their disappointment, their scheduled finish line to the altar has been red-flagged!
Still, on May 2 yesterday, the lovebirds chose to celebrate, although in a modest way, the special day that they have chosen to tie the knot.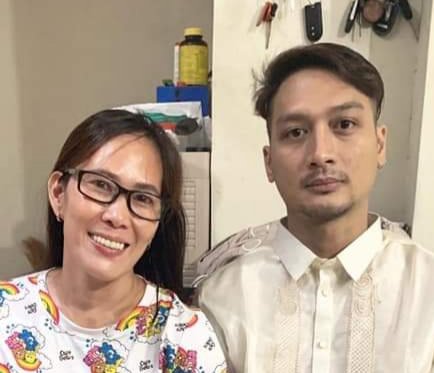 "Busy na sana kami ngayon kasama ang mga importanteng tao sa buhay namin.. but the Lord has a better plan for all of us. Postponed lang po ang kasal namin hindi po cancelled for the safety of everyone. Magkikita pa din po tayo sa finals kaya sa mga Ninongs and Ninangs namin chill lang muna po tayo. God bless and keep safe!" said the couple on their FB account.
Their big wedding event might have been postponed, but their love continues and the wedding will surely happen once everything is back to green conditions again.

Congratulations Dustin and Ellen!