Challenger Board Track Racer
Date posted on September 28, 2020
Share this
Popularized in the 1920's, Board Track racing was a type of motorsport competition that peaked during that era.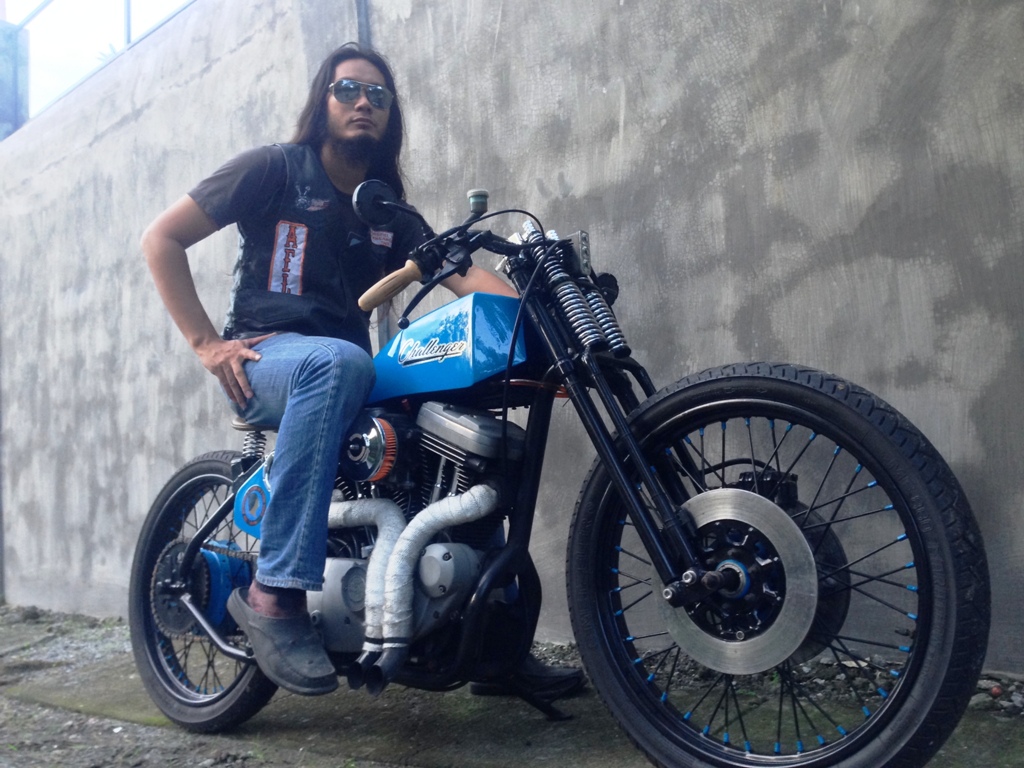 Competition was conducted on circular or oval race courses with surfaces composed of wooden planks. This type of track was first used for motorcycle competition, wherein they were called motordromes before being adapted for use by various types of racing cars. The majority of the American national championship races were contested at such venues during the 1920's.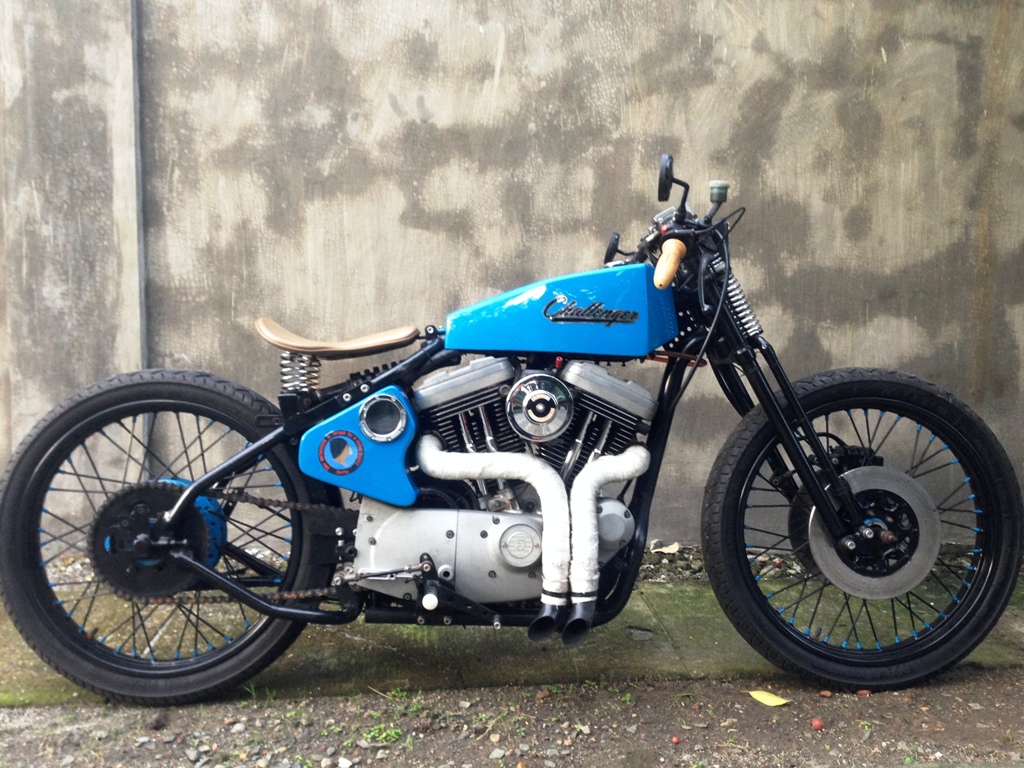 We have our featured builder from Bulacan – Ralph of the legendary Malapitan family of Anghel ng Lansangan, one of the oldest and most solid groups in the riding community. This second generation Anghel is the proud owner and builder of the Challenger. This custom motorcycle was conceptualized during his high school days, when his dad Boying told and showed him their custom bikes and how they built it back in the 1970's. He was inspired by his words and style to the point that it became a dream and he challenged himself to build and create his own custom motorcycle.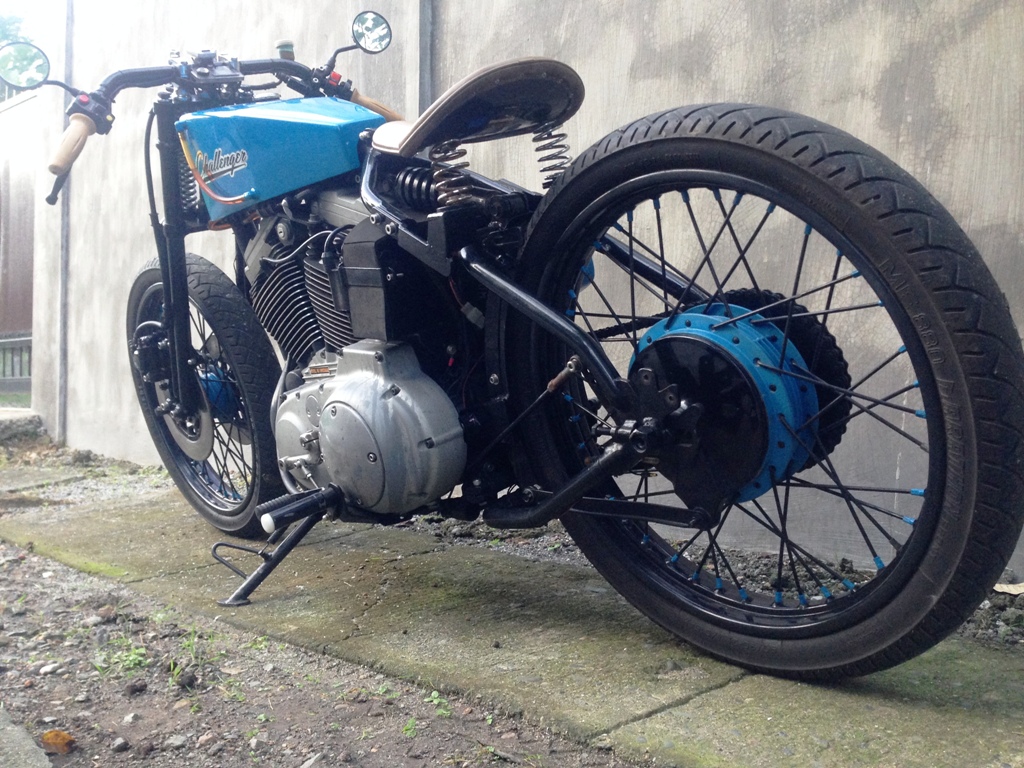 This build started in 2012 when they were able to acquire his dream engine, a Harley-Davidson Sportster Engine. His first idea was to build a chopper, however, choppers are something that people are used to seeing so he wanted something different. "I wanted a motorcycle that is fast, unique, looks like a race bike, a motorcycle you can ride/use every day and looks old school, so the perfect style that I was able to come up is a Board Track Racer, race motorcycles back in the 1920's. From there I, my dad and brother designed and built the chassis from the style, lines and measurements of a Board Track Racer but I integrated a suspension for better performance on the road. The springer forks we built and installed were also inspired by the motorcycles back in the 1920's. Almost 90% of the parts in this build were made in our garage by us, from the foot controls, handlebar, seat bracket, suspension, swing arm, fender brackets, to the electricals, engine mounts, etc., almost everything is custom-made," shared Ralph.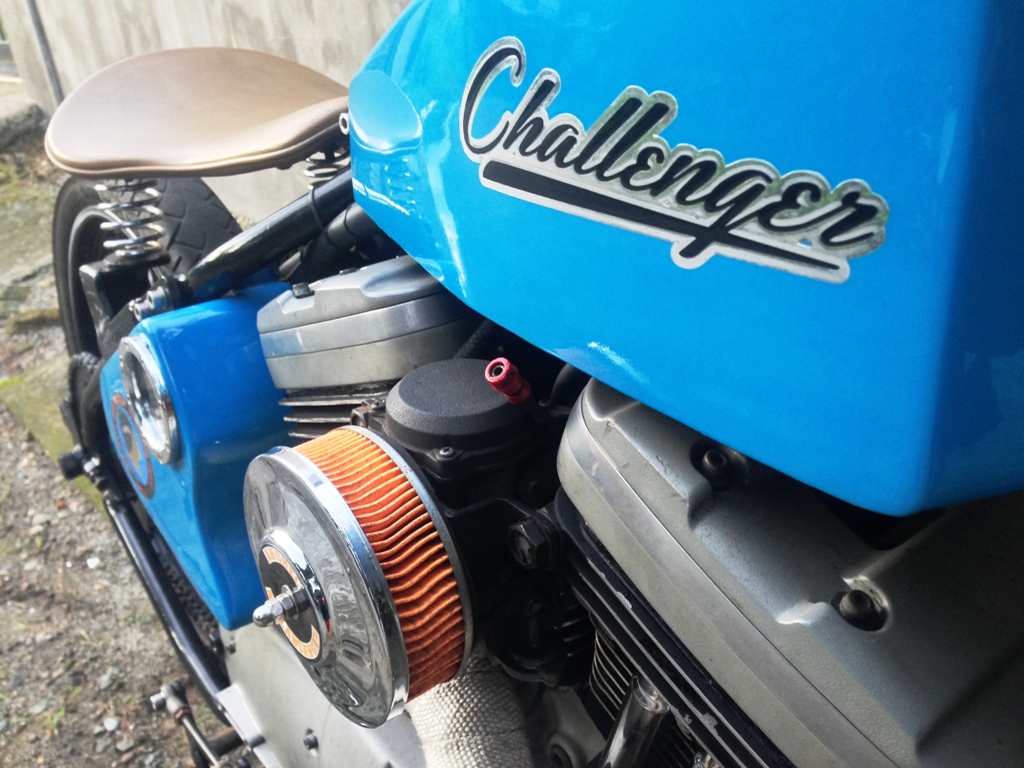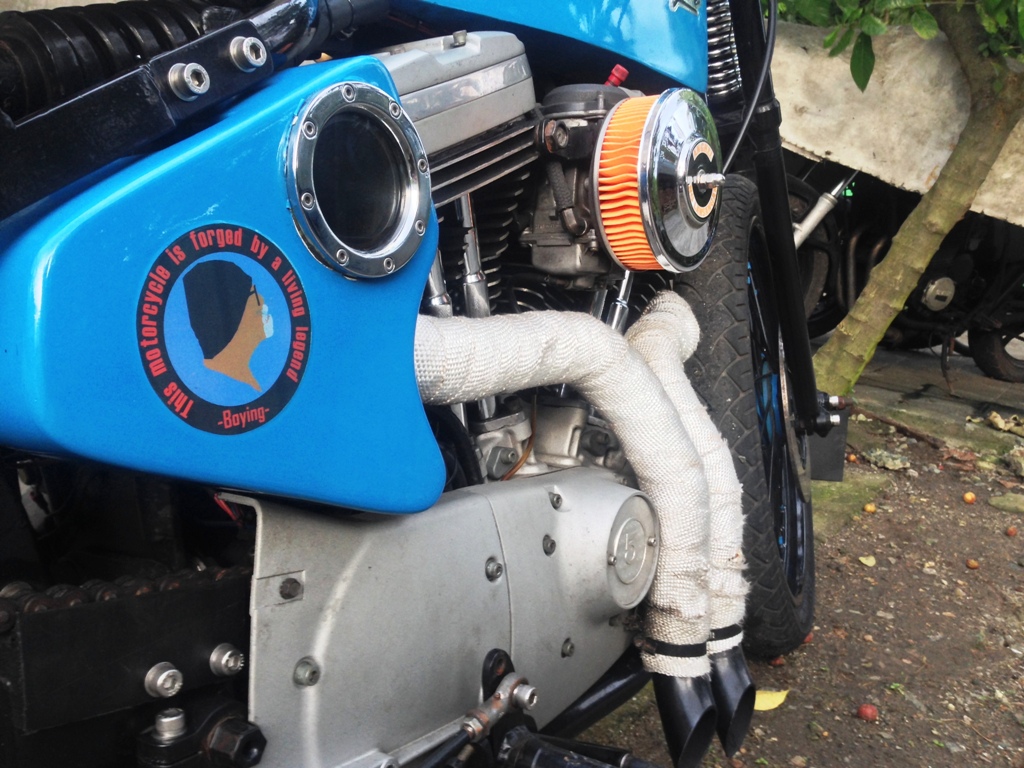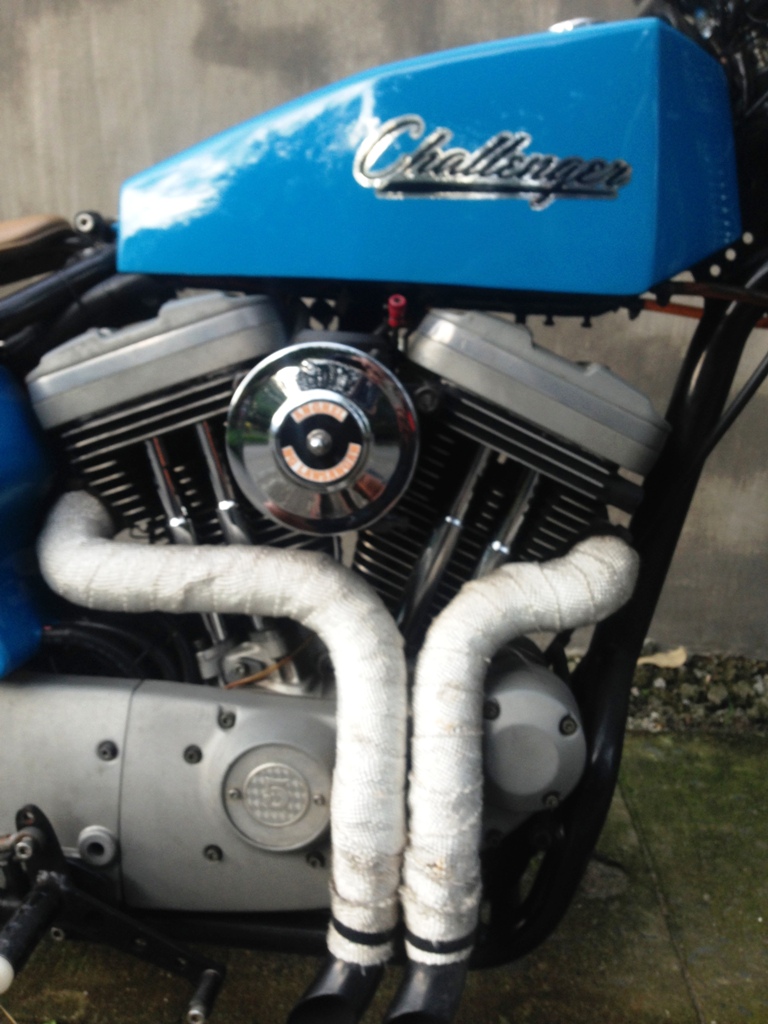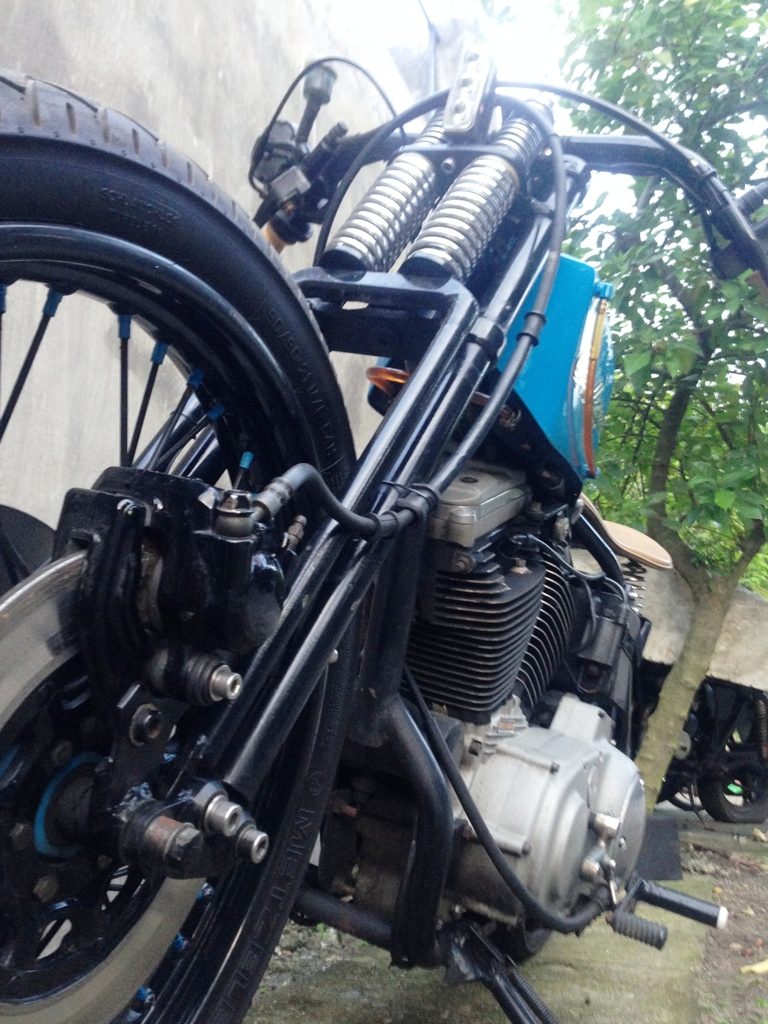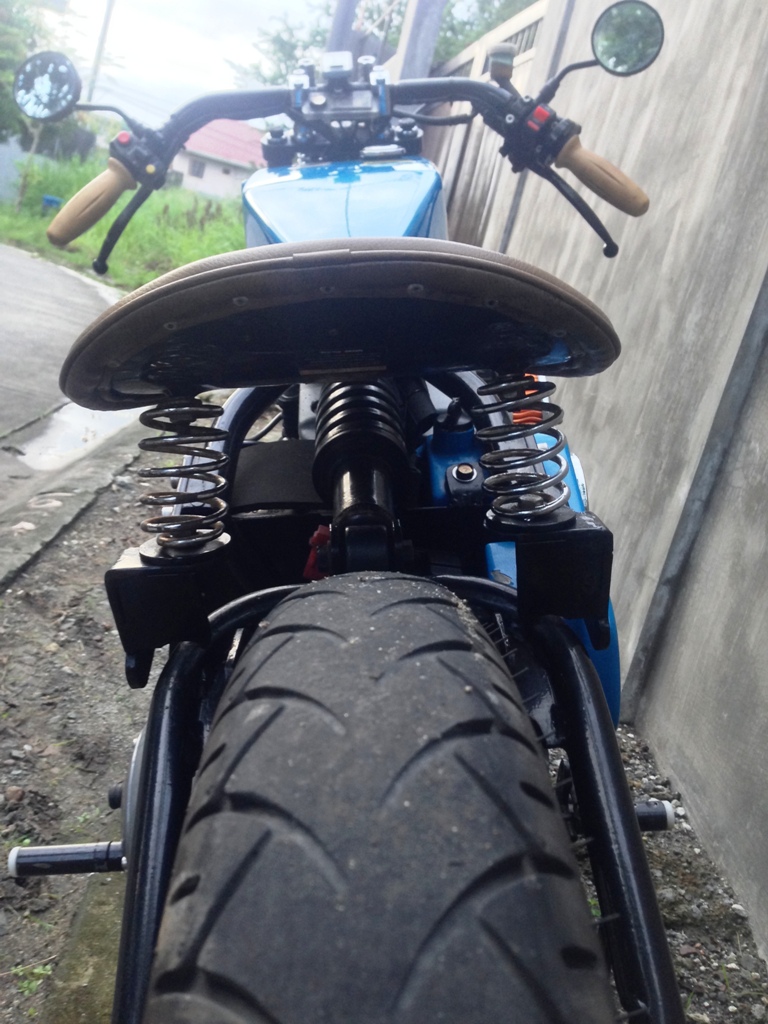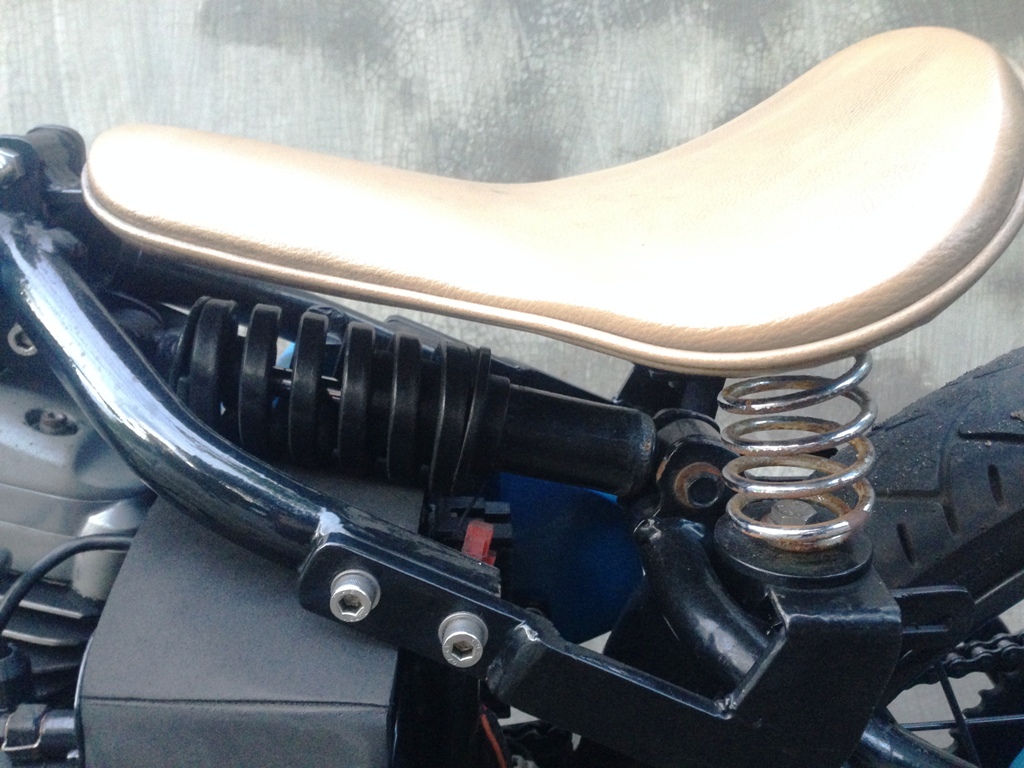 It took Ralph and his team nearly 3 years to build the Challenger due to several obstacles during the entire process, including tight schedules and technical issues. They weren't able to concentrate on it back then that much as he and his brother are both working in a call center while his dad is a big bike specialist so they usually work on the bike only during their rest days and Sundays. The wait is worth it though, especially when you see your dream roll out for the first time and see people appreciate and riders give you thumbs up when you pass them by, and that's Ralph's experience. He put it best when he said, "It came up as a very reliable and usable motorcycle, a dream bike that exceeds what I expected it to become, something you don't just see on facebook or bike shows." It's a bike you will see on the road on a normal day, when there is a bike night, a long ride, motorcycle enthusiasts gathering, or motorcycle, Ralph and the Challenger will be there.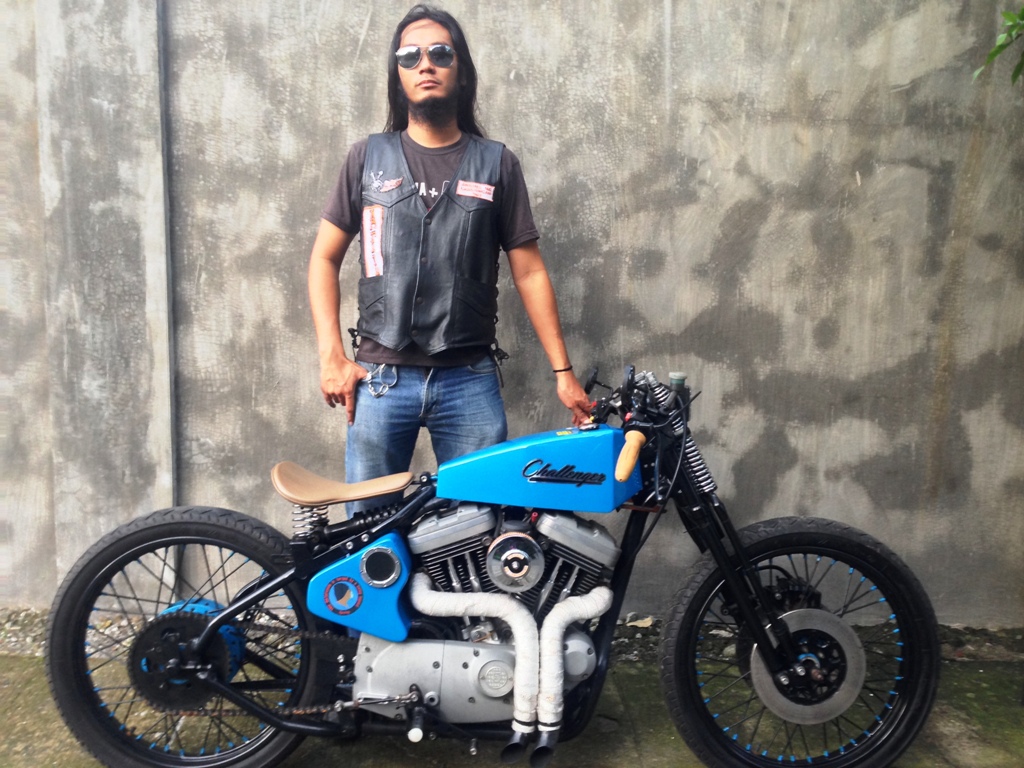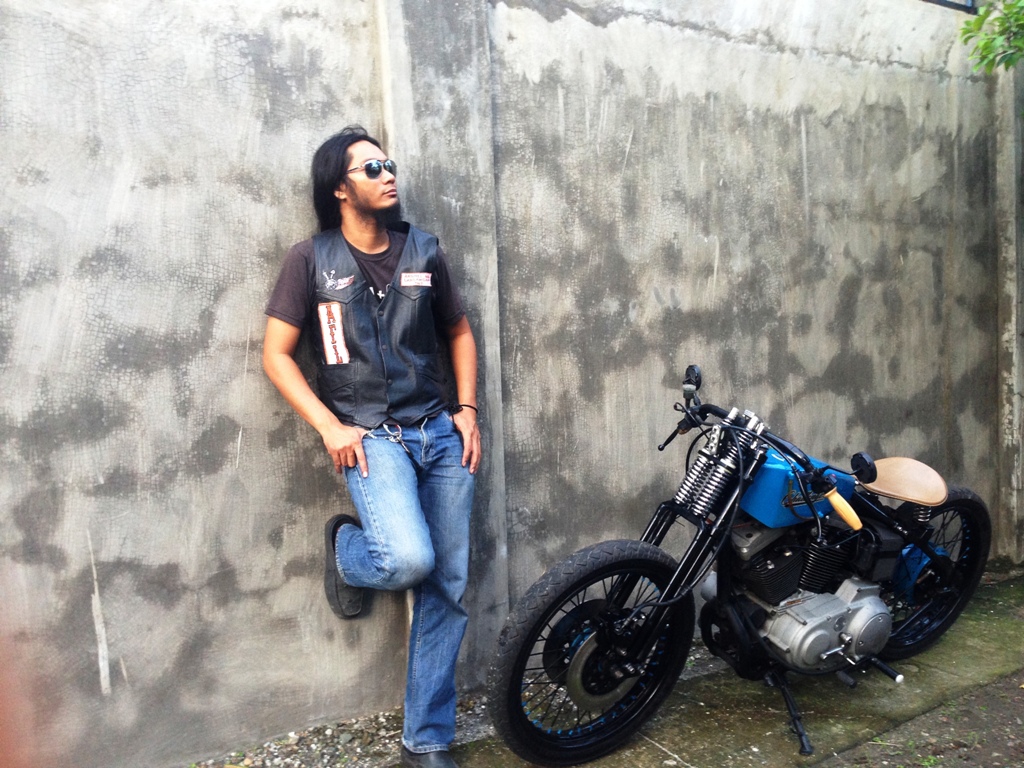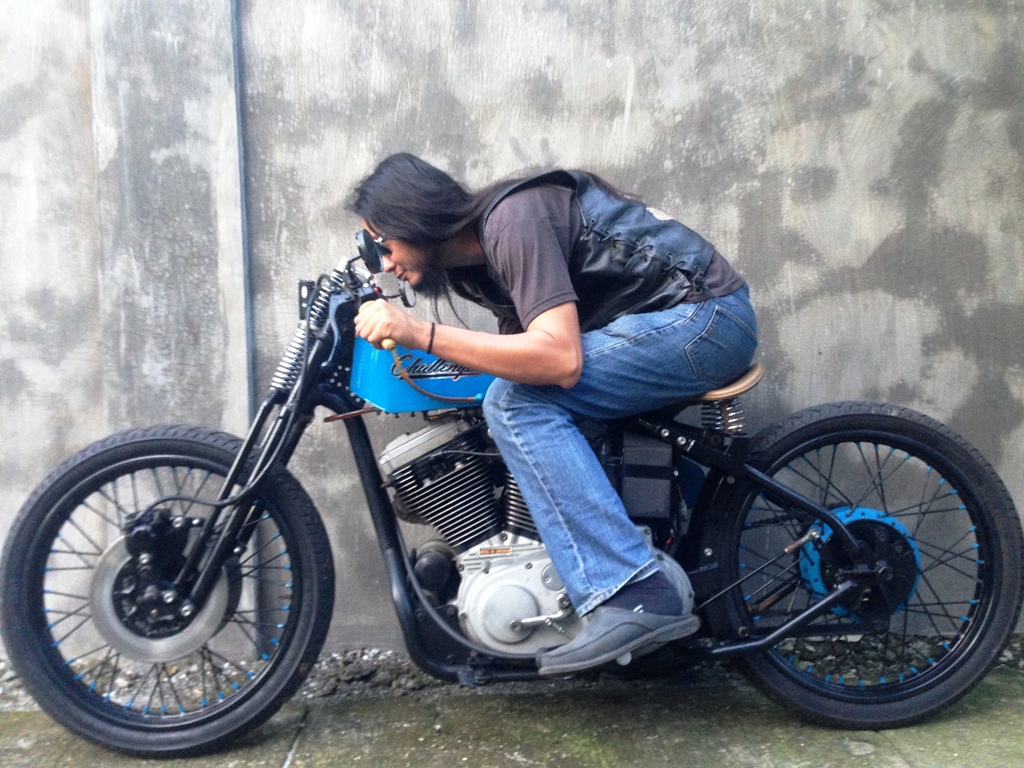 This was published in the 2017 InsideRACING Magazine Volume 15 Number 11 issue
Thank you for visiting insideracing.com.ph. You may express your thought below through the comment section. You may also follow us on Facebook, on Instagram @Insideracingnation or on our YouTube channel.