Championship Dreaming Kyle and Masato look forward to Thailand Finale
Date posted on October 2, 2019
Share this
The UMA Racing Yamaha Philippines team came off a tough 1st race in round 6 of the Asia Road Racing Championship in Malaysia which put them in a great position moving forward. After pushing through their injuries, the hobbled duo of McKinley Kyle Paz and Masato Fernando didn't have the luxury of recovery just yet. Coming into race 2 the challenge remained the same, performing as best as their bodies could give. With track temperatures reaching up to 50 degrees, the heat didn't help their already ailing physique.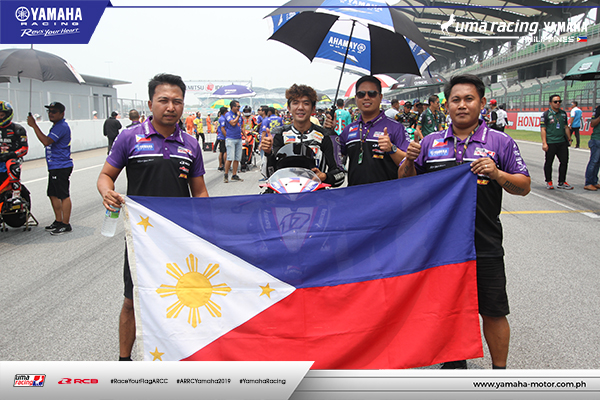 Masato started at the 5th position with a shot at entering the top 3 in this race. Focusing on the task and setting aside his injury, "The Chairman" had another great start and held the lead after the first lap. But this wouldn't be his day to rule and bowed out after an unexpected technical issue. Distraught about the series of events that unfolded, Masato set his sights for the next round and redemption.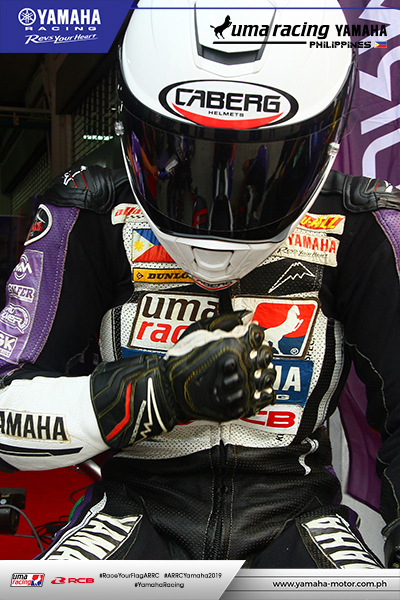 Kyle on the other hand still had to be carried to his motorcycle for the race with his right foot still out of commission. Still visibly in pain, "The Wonder Boy" had to battle back from 33rd spot again to remain in the hunt for the Championship. After an agonizing 6 laps he held on long enough to reach the 10th spot, an astonishing feat given his situation. He now sits only 8 points behind the current race leader.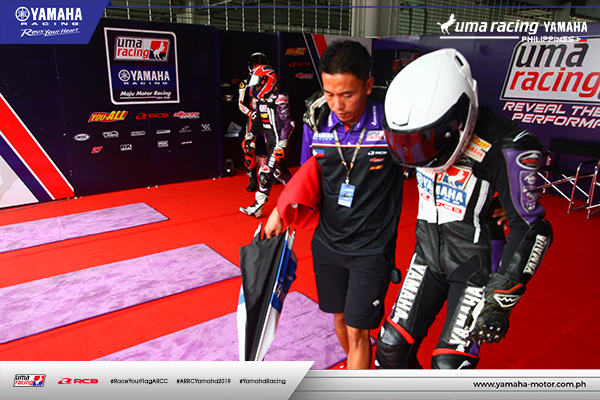 After a bruising campaign in Malaysia, the UMA Racing Yamaha Philippines Team returned home for some much-needed rest and prepare for the final round on November 30 – December 1 at Chang I nternational Circuit in Thailand.

This team is supported by: Yamaha Motor Philippines, UMA Racing, Racing Boy, Aracer,Proliner,Youall,Galfer,Nasty Port Flow, Koso, NGK, RK, and Kushitani.
Credit: Yamaha Motor Philippines