Club 200: It's Not About the Speed!
Date posted on October 3, 2020
Share this
"The pioneer sportbike club in the Philippines identified with speed, glamor and exellence is now more than two decades old.
Club 200 originated with a group of men sharing the same and one and only passion in life – anything about sportbikes and motorcycles, and pushing yourself to the limits of our capability.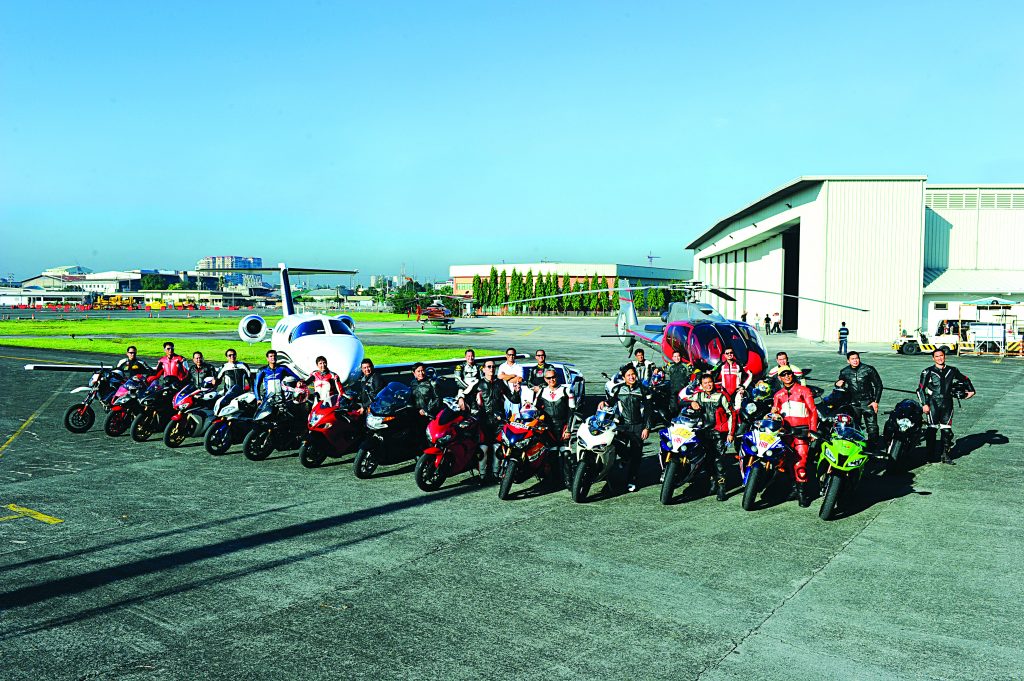 Founding members were the Bichara brothers, the late Raffy and Miguel, Red Romero, Bong Natividad and Dr. Patrick de Leon. They are still active in the group and riding up to this time. The Club 200 was officially formed in October 1994.
Why 200? The group has been riding devotedly every Sundays taking off at 7 a.m. and we ride all the way to Nasugbu, Lemery, Infanta, Siniloan or Marilaque. We have breakfast in good restaurants and we usually get back home before lunch. These roads are enjoyed by our group doing high speeds and knee scraping on the nice twisties. This has been the normal routine of Club 200 for more than 20 years of riding. The total distance travelled round trip on our regular Sunday ride is approximately a minimum of 200 kilometers which is why it was then called the Club 200, hence, it is just a perception that we don't go at speeds lower than 200 km/hour during our rides. It's actually 200 kilometers in distance!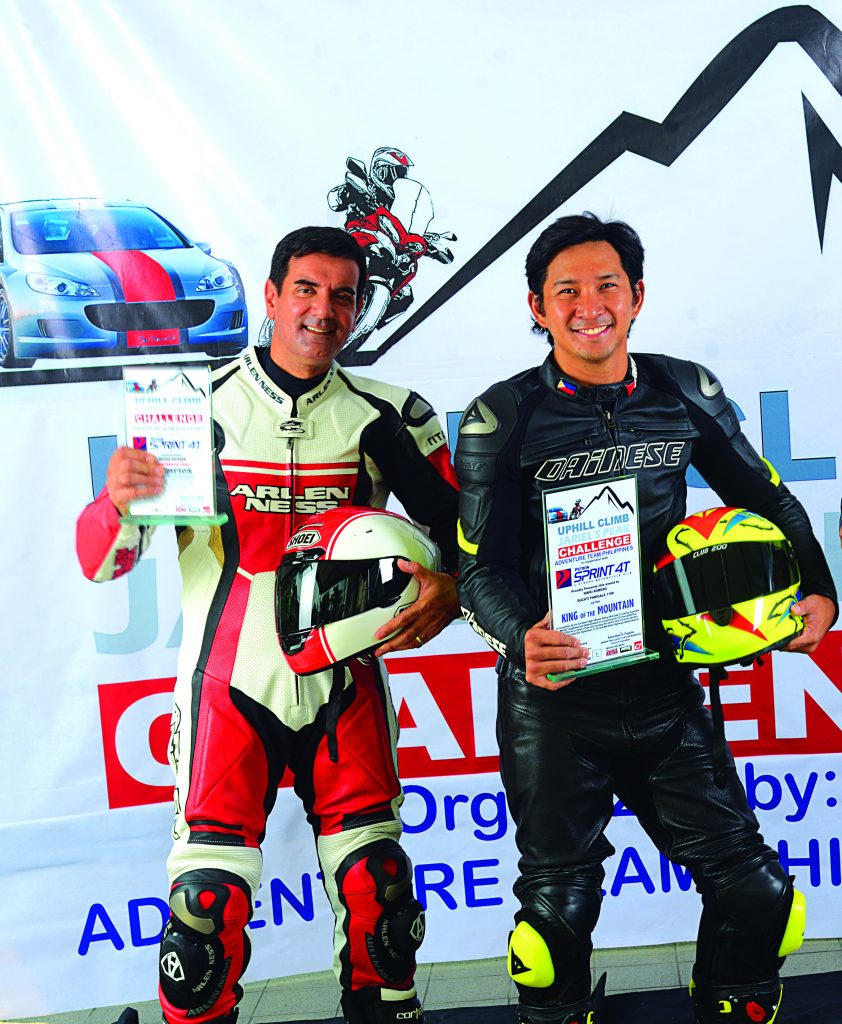 We are composed of the veteran racers and experienced riders in the country. We are proud to say that we we are the core group who started superbike road racing in the country. The original road racers back in the 1990's that were members in our Club were Red Romero, Rey Relativo, John Smith, brothers Raffy and Miguel Bichara, Martin Tancinco, Dr. Patrick de Leon, and Randy Ortiz –they were the top racers to watch during the first ever racing season. The current Ducati Philippines owner – Mr. Toti Alberto and a Club 200 member since 1996, was the first ever Superbike Champion in the Philippines in 1998 (Jolet Jao won two years earlier on a 250cc production two-stroke Ed). This is the main reason why our group became stronger and wiser on the roads while new members had an easier time improving on their skills both on the roads and at the track with our veteran and experienced members teaching them the proper way to ride and master their sportbikes.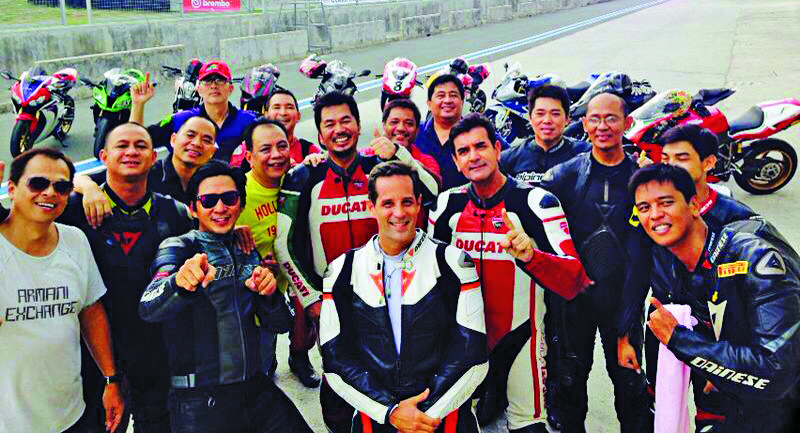 Most Club 200 members went into training and obtained certificate courses in the Australia and California Superbike Schools. This was followed by other members who are were active in the racing community not too long ago and some are still racing up to now both at the track and on the roads namely Nikki Romero, Gerald Aycardo, Miguel Bichara, Rey Relativo, Martin Rosario, Rene Tayag, Manolet Angeles, Martin Tancinco, Hubert Soriano, Windo Agra, Richie Soriano and of course, Toti Alberto – who organizes one of the most popular superbike club race in the country, the Ducati Cup. Most of them made their mark and earned recognitions in their respective race categories. Club200 members like the Son of Red Romero, RG and the son of John Smith, Jeff and TJ who is the son of Toti are the most talented young racers and champions to watch on the racetrack.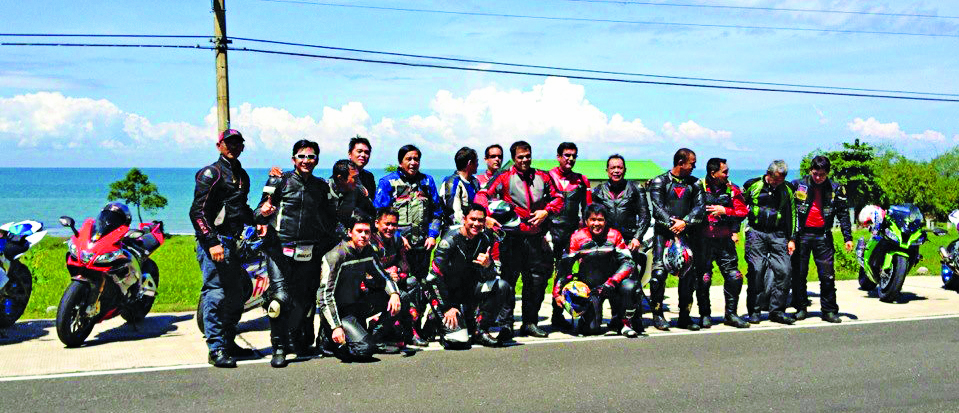 We have many famous members in the Club through the years. These are the Bichara brothers, the late Raffy and the popular two-wheel magazine writer/contributor Miguel; the Romero Brothers, Reghis and Red (Reghis owns a private port terminal in the country and his son Nikki owns a real estate company); Eric Puno, the former owner of Yellow Cab and now the owner of Army Navy and CocoHut chain of restaurants; Toti Alberto, the owner Ducati Phils.; Mayor Junjun Binay is a former member; Gerald Aycardo, the owner of Samson Technology School; Jumbo Balgan, the owner of San Lorenzo School in Quezon City; James Sarmiento who is a one of the most experienced international pilot in the Philippine Airlines; Manolet Angeles, the Mercedez Benz International Golf Champion representing the Philippines; Dr. Patrick de Leon, a comman-ding officer of Luzon Hospital in the Armed Forces of the Philippines; Rene Tayag – the first ever Ducati Cup Champion; Julius Avendido who who holds an executive position in the Quezon City local government; Glen Banez, Head City Treasurer of Cagayan De Oro; Warren Norton who is the lead guitarist of a popular band called KO Jones, and other members who are also professional businessmen in their respective fields during the day then transforms into a sportbike freak and fanatic during our rides.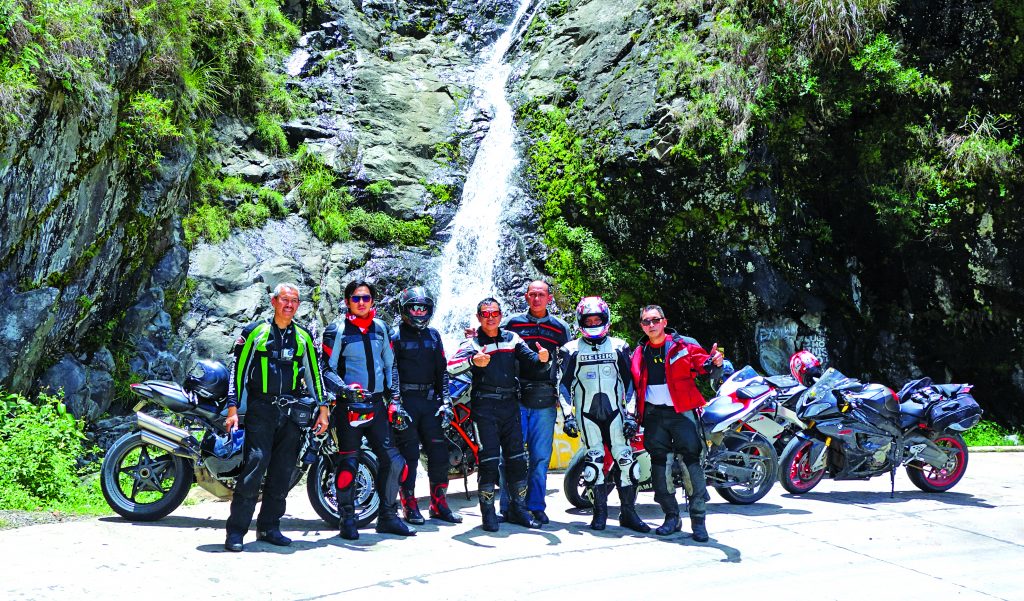 Club 200 has a very strict rule in becoming a member as we see to it that your passion is the same as the entire group. Of course, you must join our regular Sunday rides and long trips. We usually invite a prospective member, meaning nobody can just apply to join the group.
Camaraderie and a good relationship with all our members is most important in becoming a Club 200 member. It should also be unanimous, if there is at least a single member who opposes to the new applicant then that will be the final judgement on his membership. Of course, a member must own a sportbike which is why Club 200 is the first and pioneer sportbike club in the country.
Within our club we give the most prestigious "Rider of the Year" award during our annual Christmas Party. The winner will be voted by all the members and it is he who is the most active in riding with the group for the year. A member earns points for every ride. We give special prizes and recognition to this member, and the veteran road rider Bong Fantillanan conquered this for the last 3 consecutive years.
We conduct regular monthly meetings wherein we see to it that all members are intact and continue to be active in the group. Dr. Patrick de Leon usually prepares brief lessons on safety riding to strengthen and further enhance each member's riding skills during these meetings. We discuss future rides and any concern of each member, and of course how our group can be more active in the motorcycle community in the country. Club 200 is not a typical organization or a club, we consider our club as a family.
Nikki Romero, who is the 2015 King of the Hill Champion in Jariel's Peak Uphill Race and Former Superbike Rider of the Year has set his goal for his term and that is for the whole group to enjoy other roads and beautiful destinations outside Metro Manila. That is why the Club 200's epic rides that were done during his 2-year stint were Sagada, Mountain Province, Baguio, Bataan, La Union, Vigan, Pagudpud, Caramoan, CamSur, Tacloban, Bicol, Palawan, Dumaguete, Baler, Bacolod and Zamboanga aside from our regular Sunday Rides to Marilaque and Nasugbu, and quarterly Laguna Loop Ride and track days. We also do night rides going to Tagaytay and Nasugbu occasionally. Currently, Club 200 has the most number of members from the day it was formed.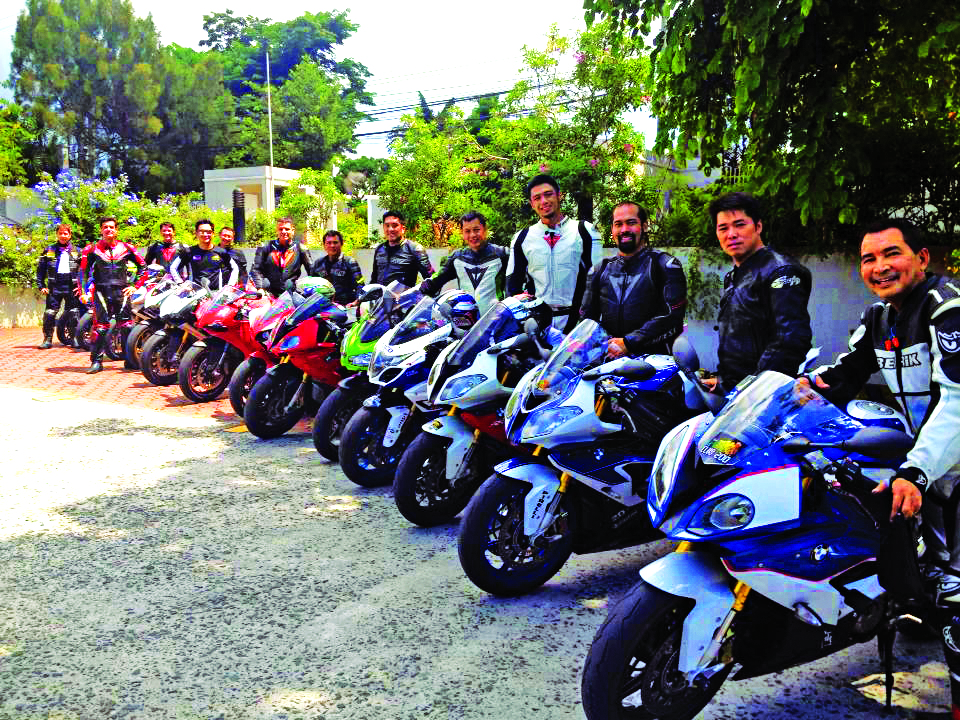 We are hoping and planning to put up a Club 200 Racing Team in the near future to support our members who are into racing but most especially to support and sponsor the non-members but talented young racers in the country who would want to race but do not have the financial and technical capability. Our ultimate goal is to promote safety riding and continuously improve the awareness to increase the number of motorcycle enthusiasts in the country, and maintain good camaraderie among other motorcycle clubs and organizations that share the same passion same as our group."
By Nikki Romero and Miguel Bichara as narrated to Al Camba
Photos provided by Club 200
This was published in the 2015 Maximum TORQUE's Issue Number 6
Thank you for visiting insideracing.com.ph. You may express your thought below through the comment section. You may also follow us on Facebook, on Instagram @Insideracingnation or on our YouTube channel.