Did you know that you can buy Suzuki motorcycles online?
Date posted on August 9, 2020
Share this
Shortly after the lockdowns happened, Suzuki Motorcycles Philippines has pushed for the safety of its customers by aggressively promoting on line motorcycles sales.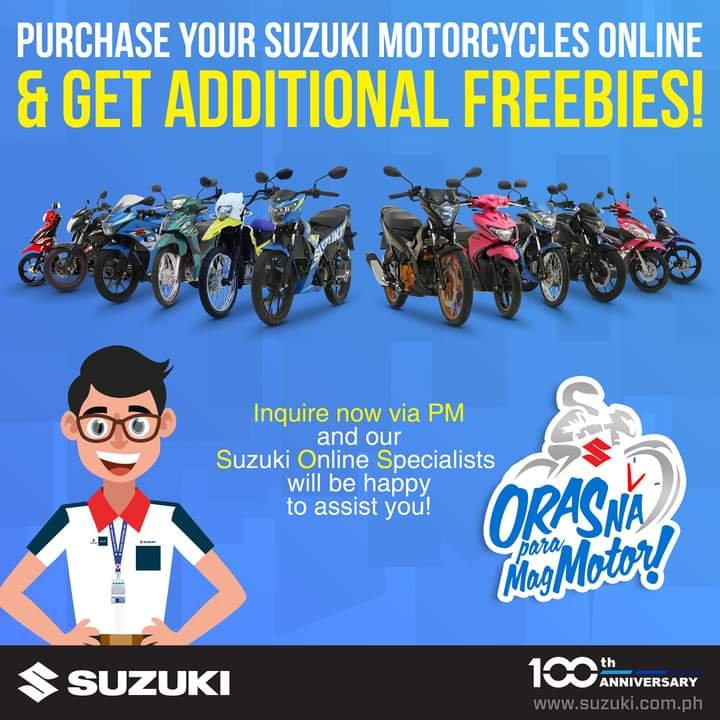 "Stay home and be extra safe by buying your Suzuki motorcycle online and get an additional treat from Suzuki!" is their strong message in all their social media platforms.

According to many industry insiders, the demand for motorcycles and motorcycle gears were not really severely impacted by the pandemic, in fact, some dealers and manufacturers are reporting brisk sales activities with unit supply as the main concern rather than the lack of buyers.

The Philippines currently has the biggest and most loyal Suzuki brand following as compared to the rest if Asia and even the globally. It has been one of the fastest growing brand in the country for the past decade.

Probably, this could be the result of Suzuki's aggressive on ground marketing and racing activities that the brand has done for more than five years now.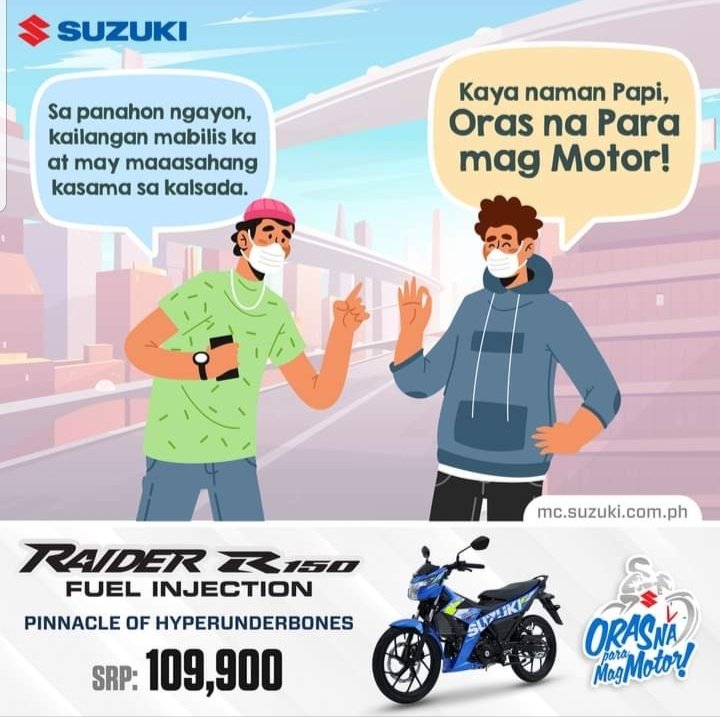 Its popular underbone model, the sporty Suzuki Raider, is one of the most iconic motorcycle in the Philippines both in sakes and in racing achievements. This 2020, they are poised to furthet increase the Raider's legendary status by expanding the model range.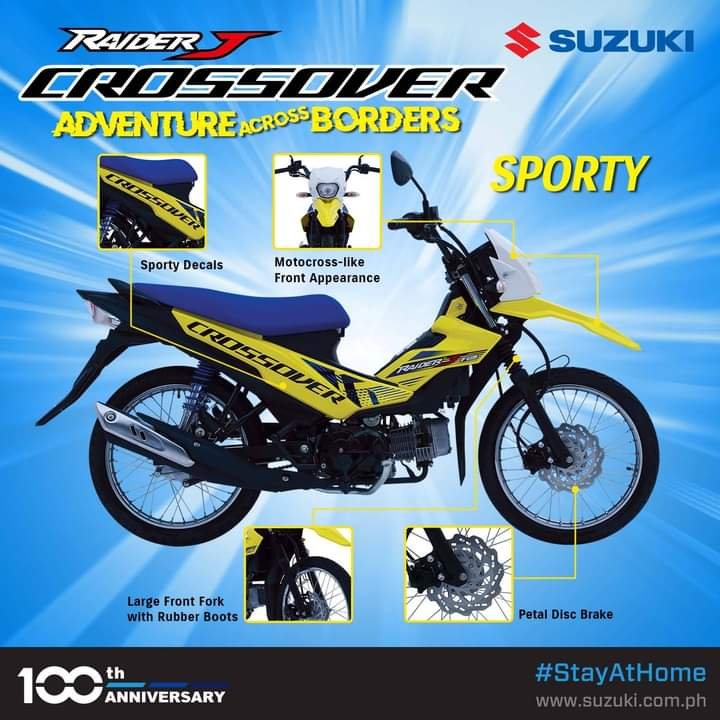 Just before the lockdown, they launched the more versatile and more fuel efficient Suzuki Raider J Crossover dual sport underbone that will address the needs of riders seeking to take their Raider beyond the pavement.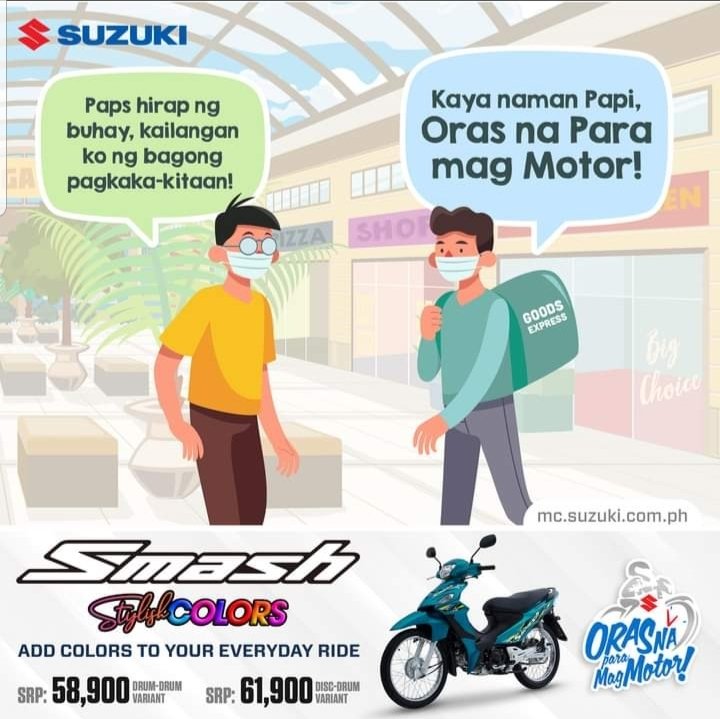 Meanwhile its solid and fuel efficient Smash underbones and Skydrives scooters range continue to attract more riders.

Suzuki Philippines is ready to embrace the challenge of the digital world during this pandemic as it continue to reach out and serve its loyal customers.

Now you may inquire just via a facebook private message or (PM) and buy online from Monday to Friday, 8AM to 5PM (except holidays) and Suzuki online Specialist (SOS) will assist you.

Oras na para magmotor!

Visit their Facebook page here or visit their website here.