DOBLADA TAKES 4TH WIN; PAZ REGAINS WINNING FORM
Date posted on July 14, 2015
Share this
It was a wet race for the 4th leg of the 2015 Shell Advance MotoIR Championship Presented by Honda. The 12-lap race was held at the west course of the Clark International Speedway last July 5.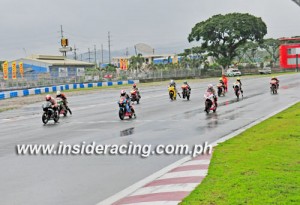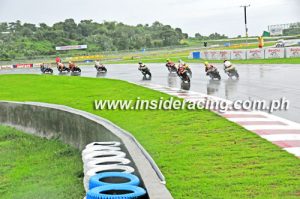 Honda-MTRT's Paul Mark Doblada started in pole position again and won the MotoIR class for the fourth consecutive time. It was a dominant win as Doblada crossed the finish line 13 seconds ahead of Gulf Racing's Romer Corbe. Moto Tan Racing Team's Josh Tan finished third. Zebra-Pertua-MLW-MTRT's Dustin Esguerra did not finish the race.

After placing third in the third round in Carmona, McKinley Kyle Paz of KYT-Moto Tan Racing Team redeemed himself with a convincing victory in the MotoIR2 class. Paz also got the fastest lap time among all MotoIR and MotoIR2 riders that day. Troy Alberto of Access Plus finished second and won the Shell Advance MotoIR Youth Cup in that round.

Troy's brother TJ who was in pole position in the MotoIR2 took the third place. FB Racing's Gian Carlo Mauricio came fourth, Replica Pro's Edmar Quiambao was fifth while MBF riders Eane Jaye Sobretodo and Rafael Lance Ortiz finished sixth and seventh. Jacq Buncio of Top 1-MBF-YRS did not participate after being injured before the MotoIR race.

After 4 out of 9 rounds wrapped up, Doblada is comfortably leading the MotoIR standings with 100 points. Tan has 61, Corbe has 56 and Esguerra got 40 points. In the MotoIR2, Paz is the leader with 91 points. Troy Alberto is second so far with 78, Quiambo has 52 and Sobretodo has 39 points. Buncio, Mauricio and TJ Alberto all have 36 points while Ortiz has 20.
The Unified Sports and Racing Association (USRA) for Motorcycles, Inc. is the sanctioning body of the MotoIR Championship. The fifth round is on July 26 at the Carmona Race Track and is part of the second round of the Shell Advance IR Cup Series.