Dominguiano Impressive with First IRGP Win
Date posted on September 21, 2020
Share this
The NCY Automatic Trophy of the IRGPXIII featured beginner and novice scooter riders. It was great to see the riders who are just starting or improving the status of their racing careers give their best for that much coveted IRGP feat.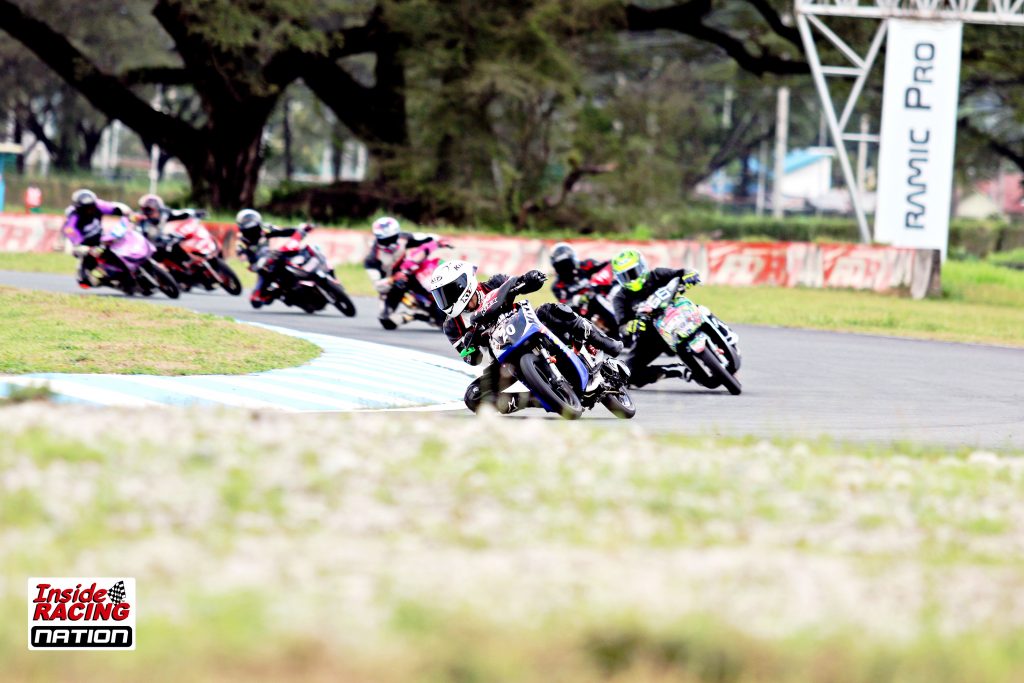 Kirk Tomas Dominguiano who raced for KOSO-Yamaha in IRGPXIII was stellar right from the qualifying day. Dominguiano got the pole position of his race class and made good use of it, capitalizing on his advantage and he did not let the chance to take and IRGP title slip his hands. In command of the 11-lap race from start to finish, Dominguiano's victory was celebrated well by his team, family and supporters. Best lap time of the race which was 1:11.275s was also courtesy of the KOSO-Yamaha rider and because of his victory, Yamaha Motor Philippines was given another Manufacturer Award.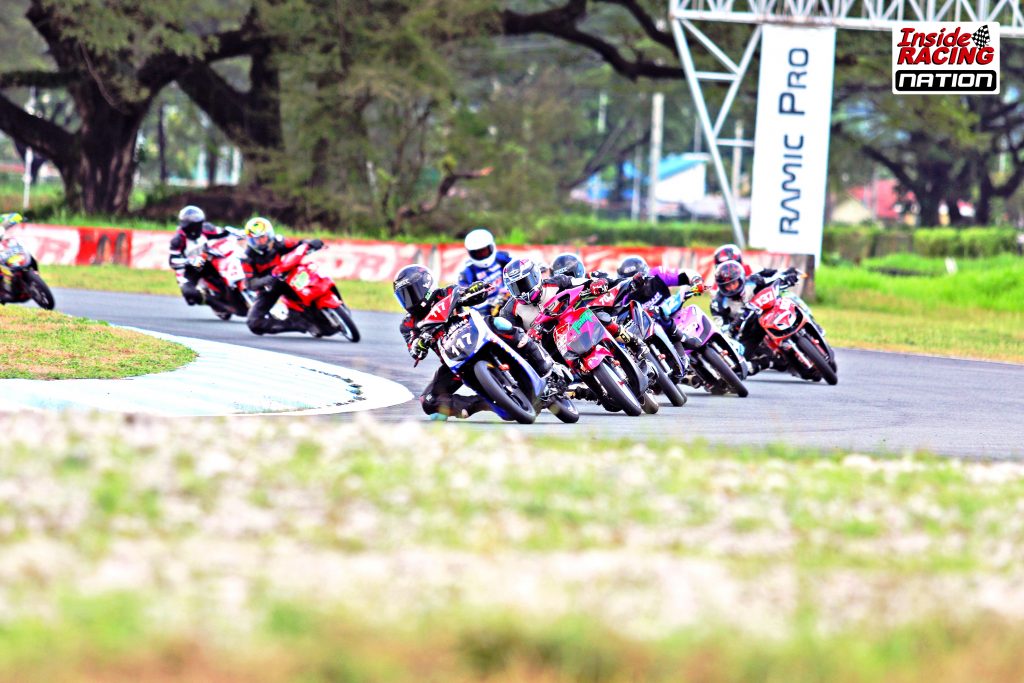 Five seconds later after Dominguiano crossed the finish line, SK-ZIC-Redspeed-Yamaha-Brisk racer Travis Baroja finished the race and his second place finish was commendable as well. Marcelo Suba of Phoenix-Yamaha-SEC claimed the last podium spot. Jay-R Cambaog-Yamaha's John Paulo Capili finished fourth. Joharry "Jolo" Suba, the young rider of KOSO-Yamaha placed fifth followed by Capili's teammate Jasper James Cruz. Seventh placer was Reymart Lining who raced for TSMP. Erika Ondillo, the lady rider of SK-ZIC-Redspeed-Yamaha-Brisk, crossed the finish line eighth. Jairus Ignacio of GDASH-Macron PPTE-EAS racing team was ninth to finish the race. Takara Zero One-CHAWRX-Team Yeyok's Paul Jonatahan Sabenianao placed tenth while Anthony Cañete of ENEOS-JAD Racing-TNT Motorshop ended up at eleventh place. Kenneth Coronel supported by Takara Zero One-CHAWRX-Team Yeyok was not able to finish the race but was recognized as the Fastest Privateer.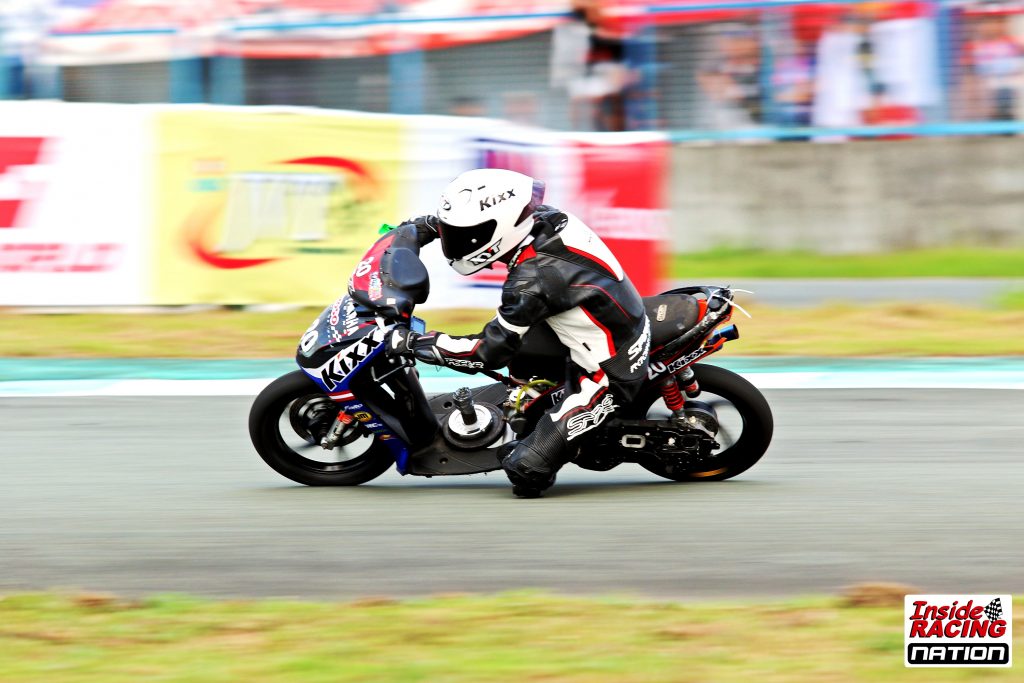 Dominguiano's first IRGP victory was a hard earned and remarkable one. It shows that skills backed up by hard work, passion and support can make wonders. It was a memorable feat and we look forward to Dominguiano's progress in his racing career in the coming years.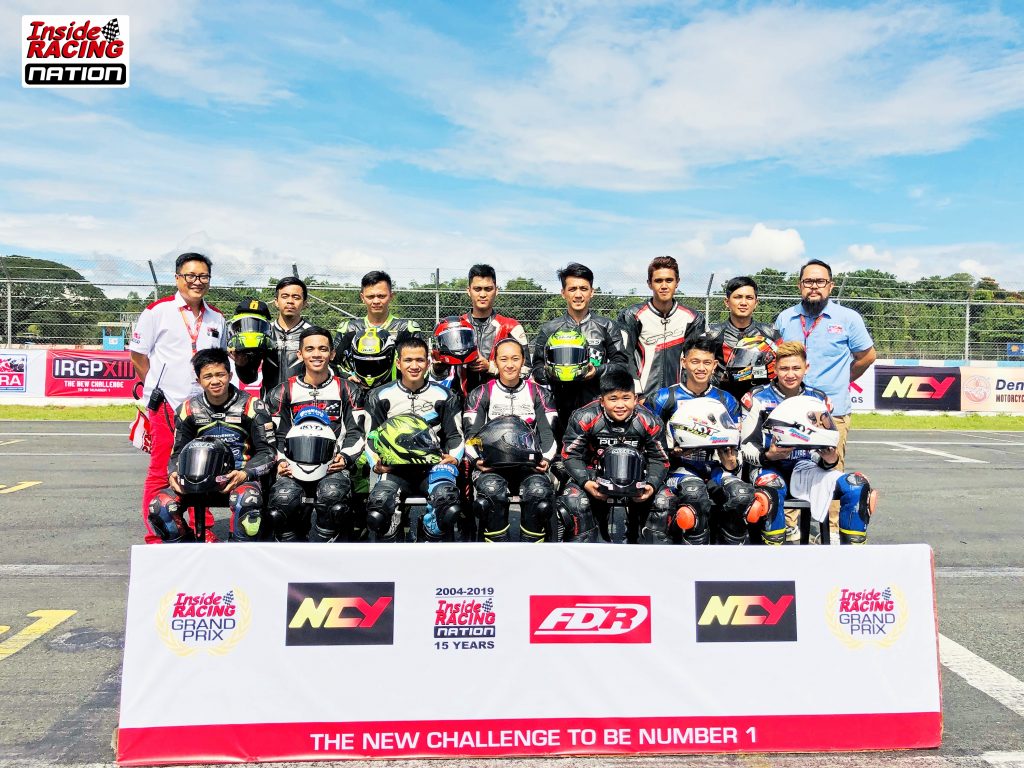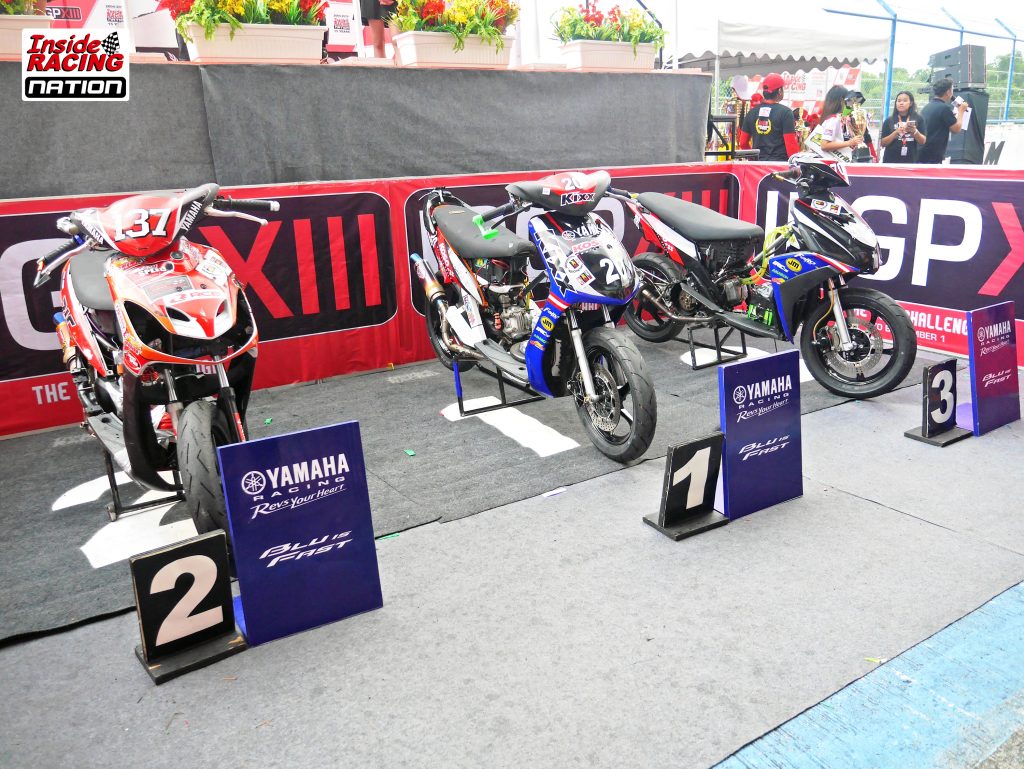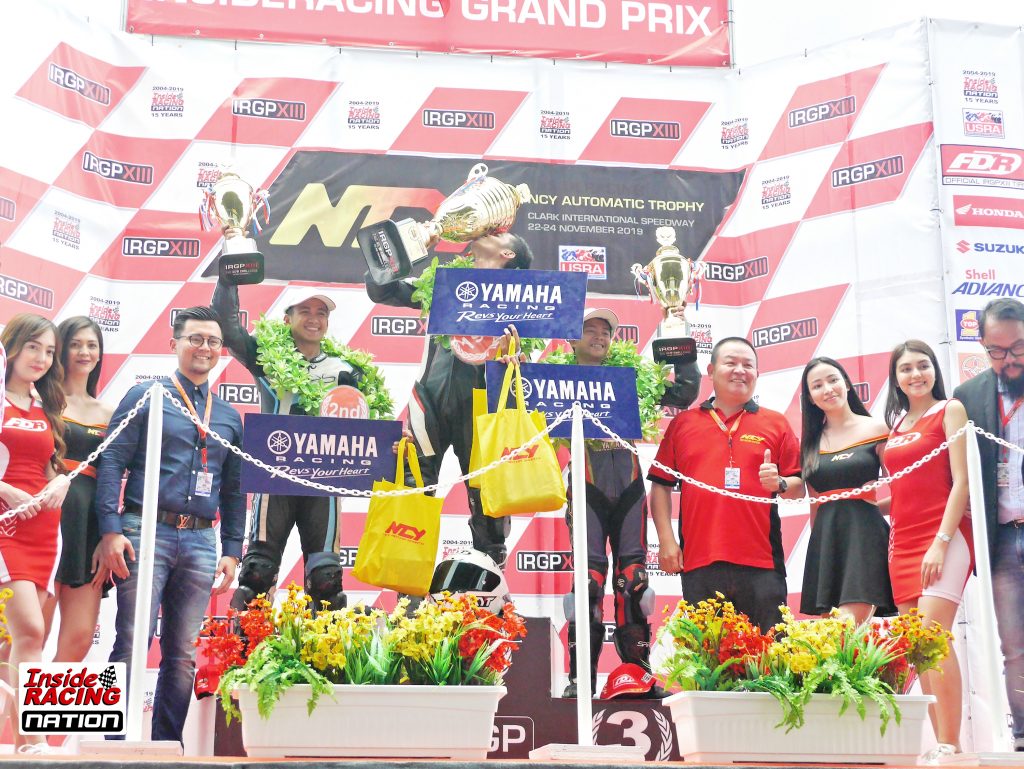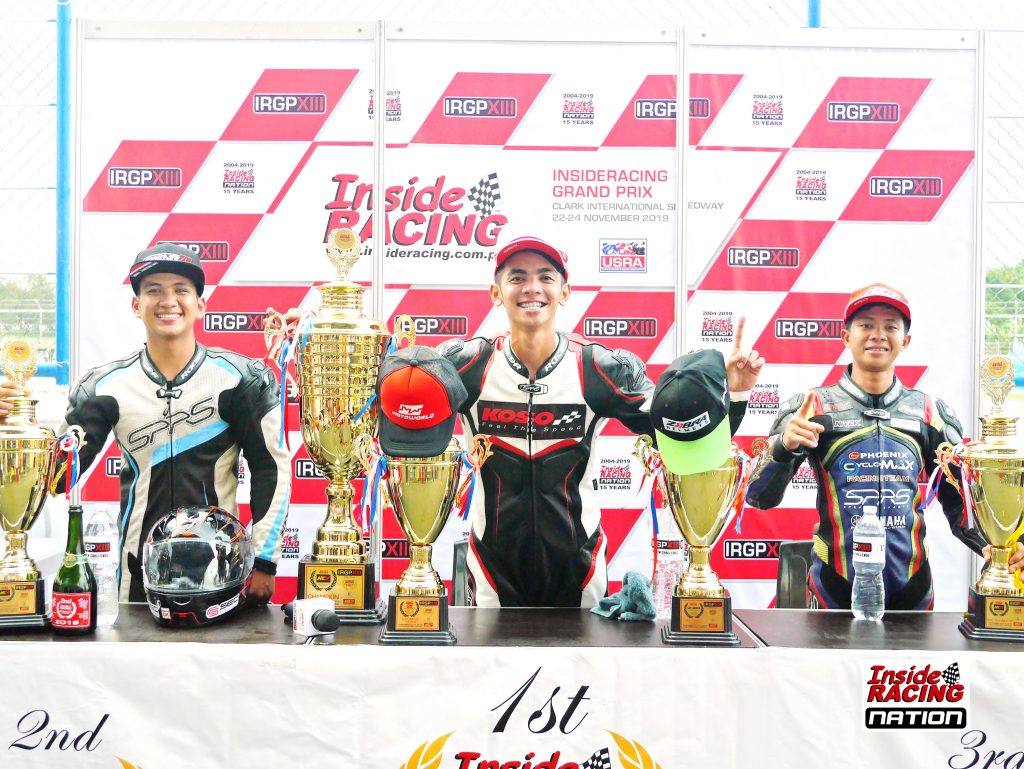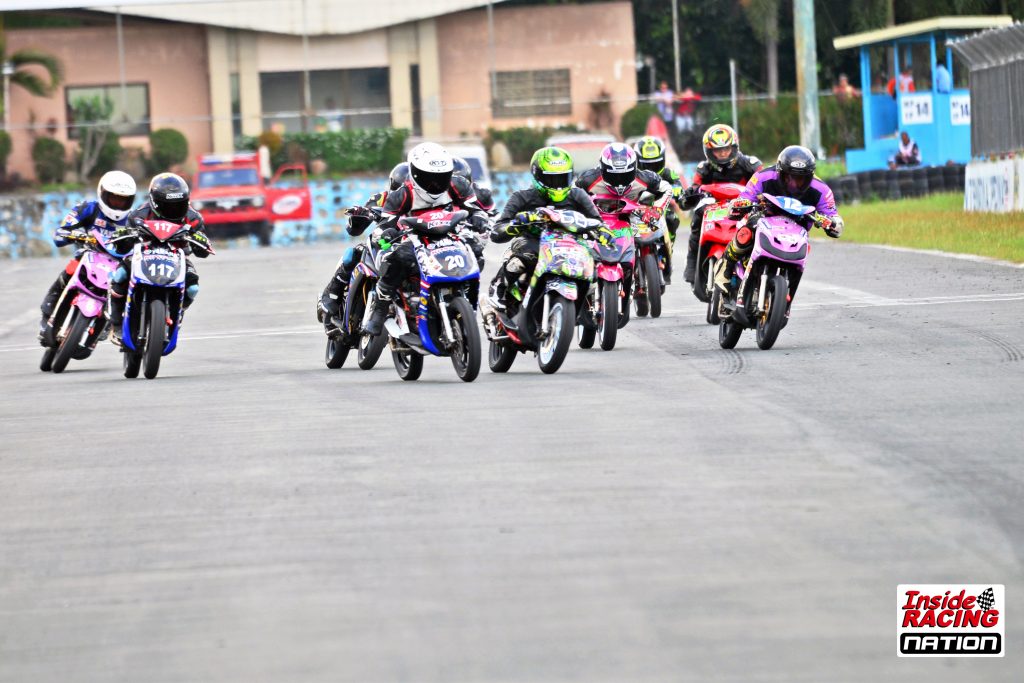 This was published in InsideRACING Magazine's Volume 18 Number 1 issue
Thank you for visiting insideracing.com.ph. You may express your thought below through the comment section. You may also follow us on Facebook, on Instagram @Insideracingnation or on our YouTube channel.