Ducati Finals Well Participated in Clark
Date posted on January 10, 2020
Share this
A good number of Ducati riders had a great time at the Clark International Speedway last October 5 and 6. It was the final leg of the 2019 Ducati Cup organized by Ducati Philippines.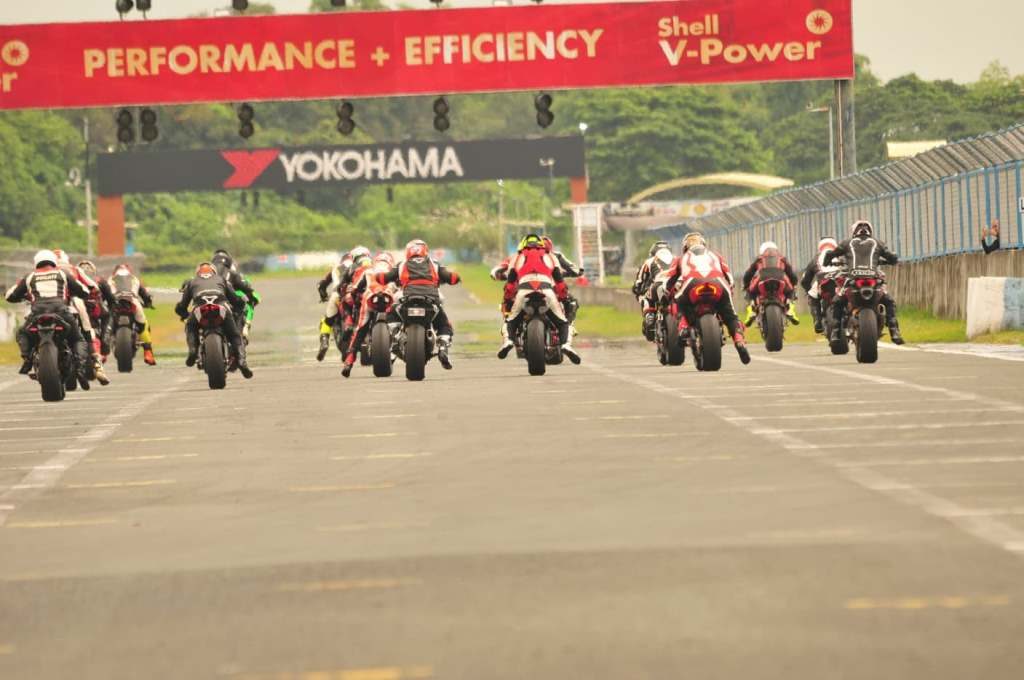 Access Plus is the official distributor of Italian Ducati brand in the country. As usual the cordial BJ Ang had a strong showing again. BJ Ang who is also a renowned jet ski racer aside from being a superbike rider, has been in fine form since the start of the season with consistent wins in his classes in the Ducati Cup. BJ placed third in the qualifying of the final round and went on to win 6-lap Race 1 and finish third in Race 2 which had 5 laps. With his performance, he topped the Expert, Intermediate and Open classes again. This triple win has been done by BJ throughout the season.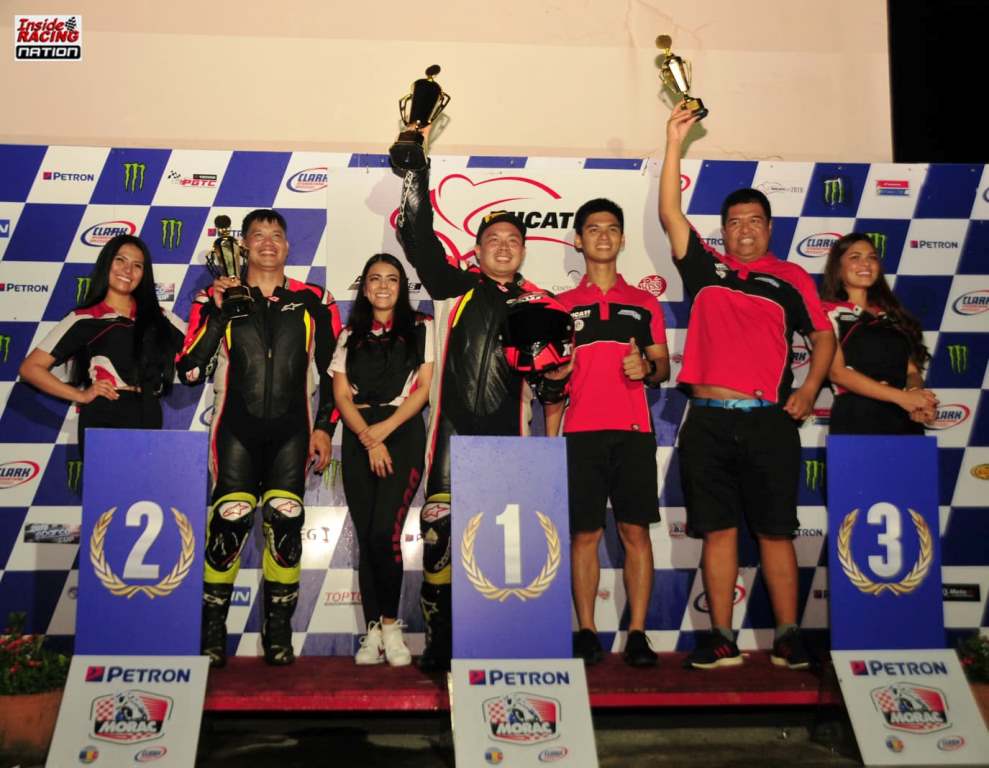 Runners-up in the Intermediate class were Tony Cruz and Chinese female rider Olivia Jian. In the Expert and Open classes, second and third placers were veteran and champion superbikers John Defensor and Ducati Philippines/Access Plus CEO himself Toti Alberto. John Defensor was the winner in the Master class while Toti Alberto took the second place and Marcelo Cosas got the third place.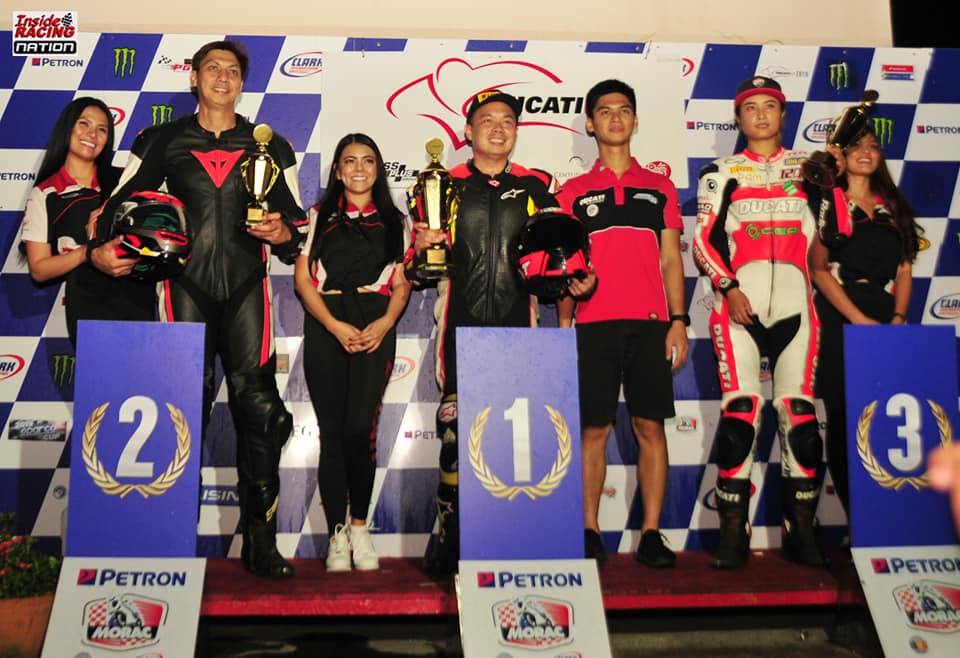 AJ Tambuyat won the Beginner category while Jino Ledesma and Paolo Aguilar joined him in the podium. It was another victory for Tambuyat in the Sub 1000 class. Runners-up were Alexis Tecson and Paolo Aguilar. Ren Sy was the victor in the Novice class while second placer was Olivia Jian. The Naked class victory was clinched by Michael David. Jan Timbol and Richard Pagsinuhin placed second and third.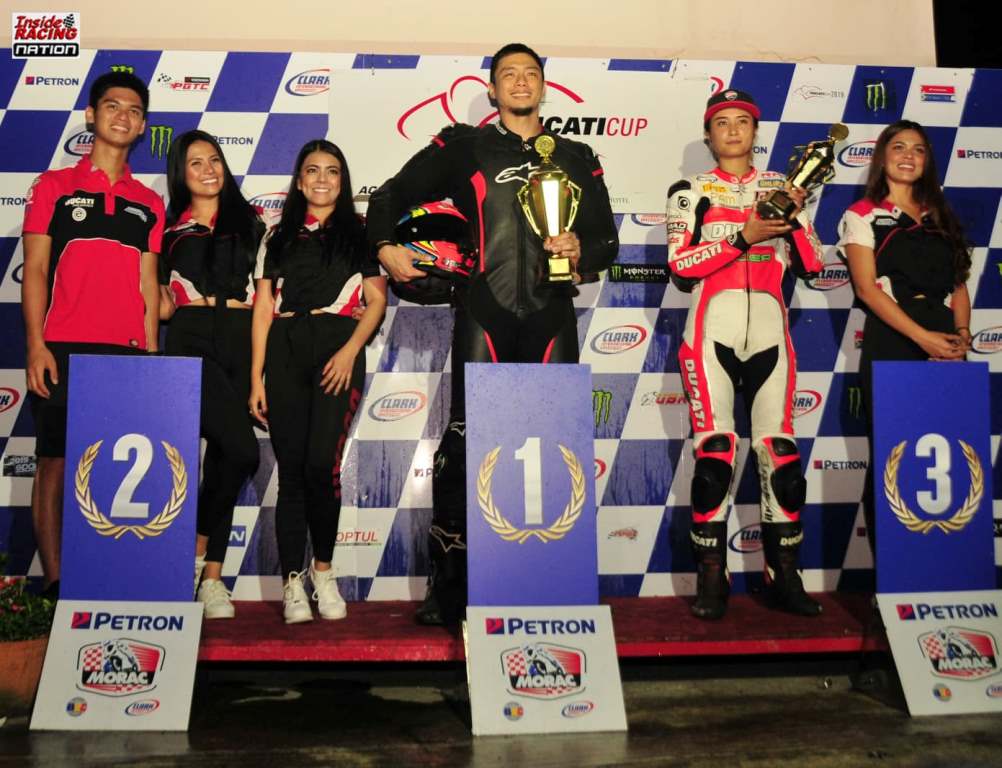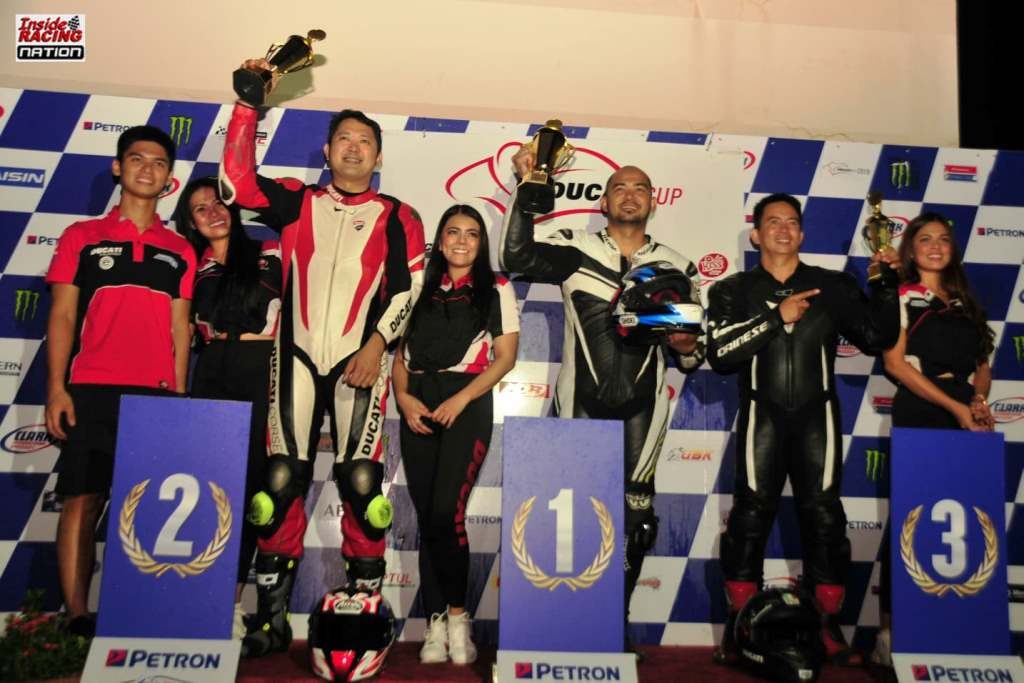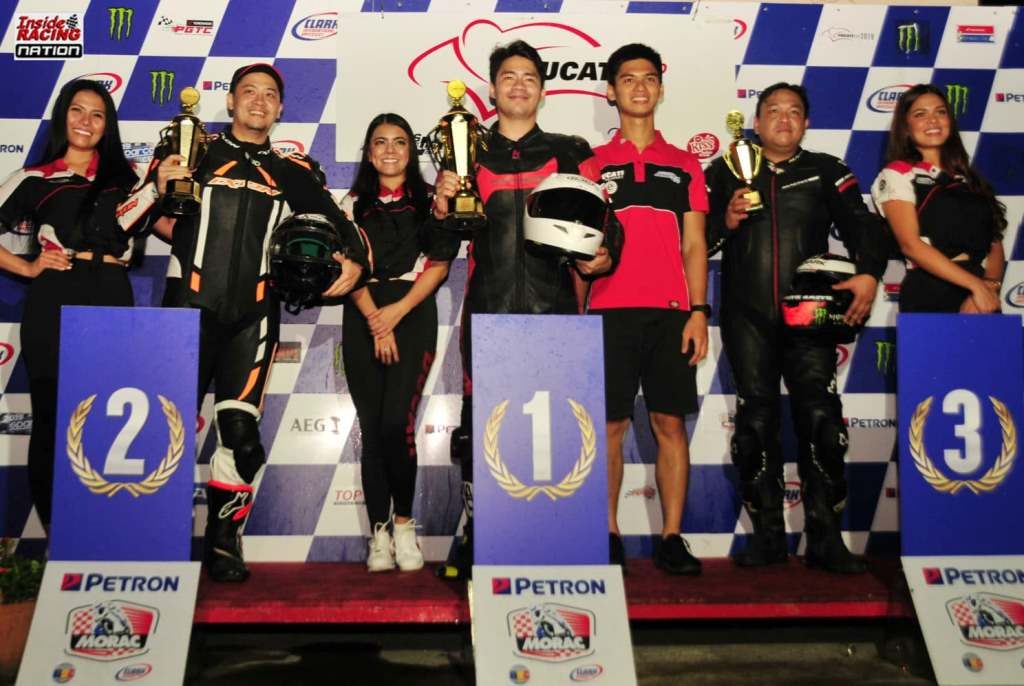 It was another successful Ducati Cup season. The competition was enjoyed by Ducatisti who also got the chance to experience racing and the power of their high-performance Ducati bikes. The Ducati Cup was part of the Petron National
Motorcycle Championship organized by BRCI.
Overall champions for the 2019 Ducati Cup were BJ Ang (Intermediate, Expert and Open), Jino Ledesma (Beginner and Master), Richard Pagsinuhin (Novice),
AJ Tambuyat (Sub 1000) and Jan Timbol (Naked class).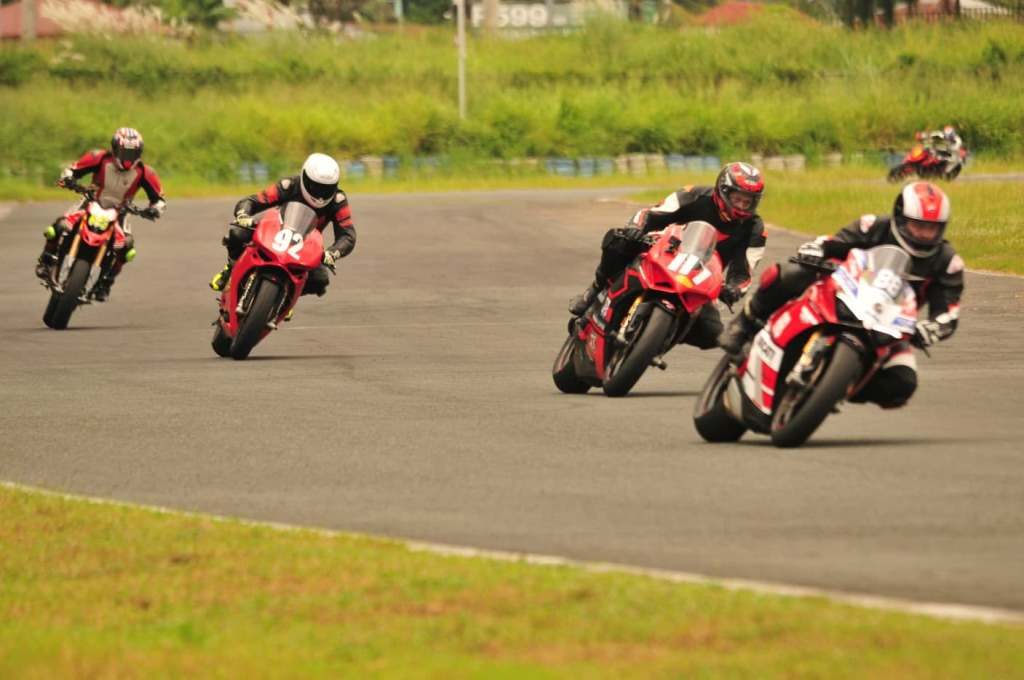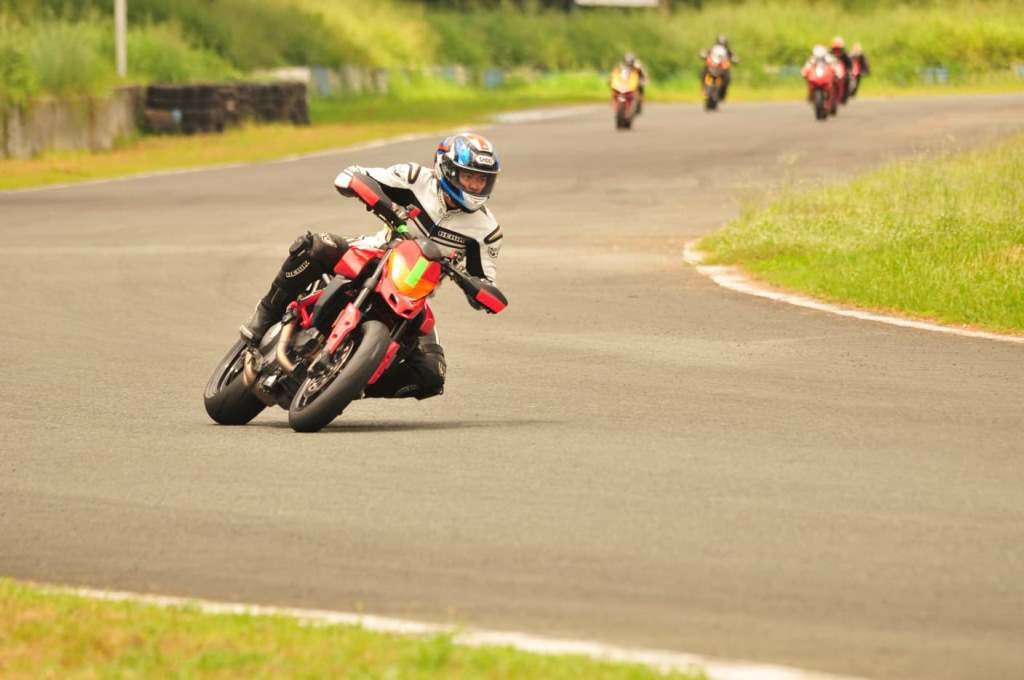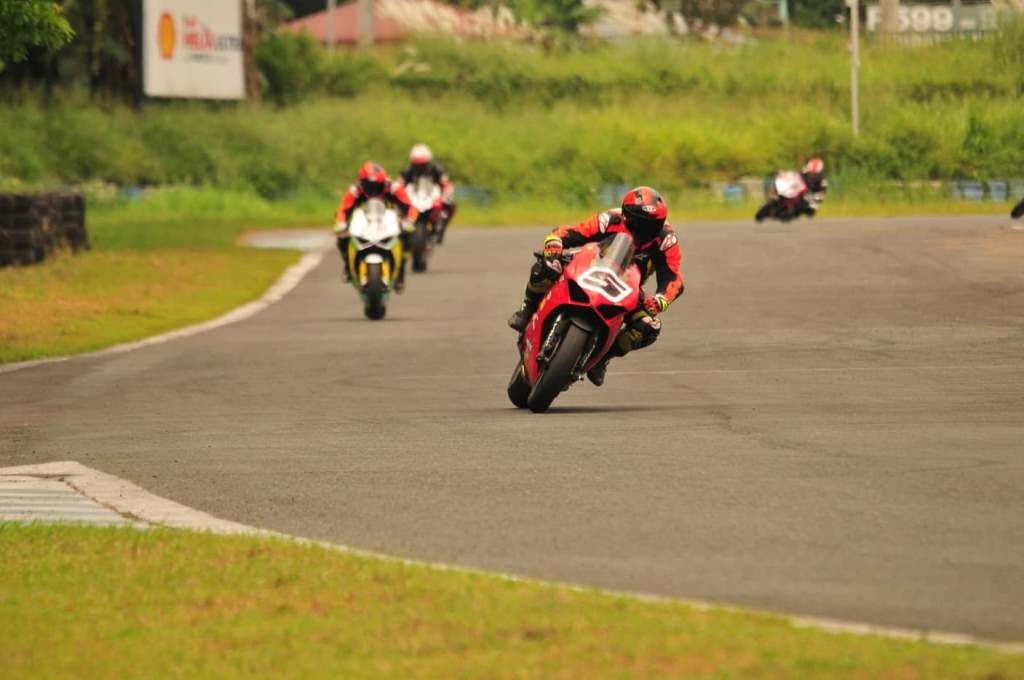 RESULTS
Beginner
1. AJ Tambuyat
2. Jino Ledesma
3. Paolo Aguilar
Novice
1. Ren Sy
2. OliviaJian Tian Shuang
Naked
1. Michael David
2. Jan Timbol
3. Richard Pagsinuhin
Intermediate
1. BJ Ang
2. Tony Cruz
3. Olivia Jian Tian Shuang
Expert
1. BJ Ang
2. John Defensor
3. Toti Alberto
Sub 1000
1. AJ Tambuyat
2. Alexis Tecson
3. Paolo Aguilar
Master
1. John Defensor
2. Toti Alberto
3. Marcelo Cosas
Open
1. BJ Ang
2. John Defensor
3. Toti Alberto
*This article was published in InsideRACING's Volume 17 Number 9 2019 issue.